Pop Up Stores
London's Best March Pop-Ups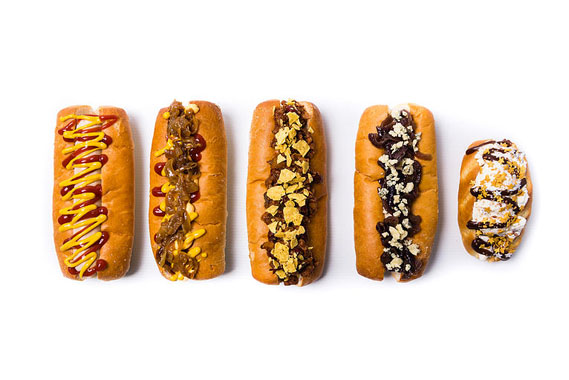 A showcase for the weird, wonderful and sometimes truly bizarre, the London pop-up scene continues to blossom. Here's our selection of the best places to visit in March.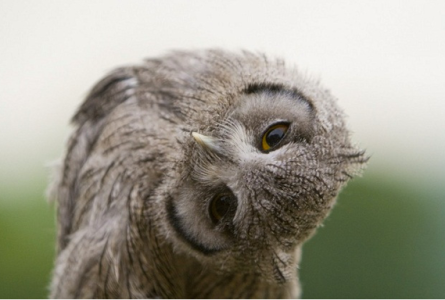 Image credit: Annie The Owl
Annie – The Owl Café
Love owls? The pop-up Soho owl café may just be your dream destination. Open for one week only (19-25th March) at a secret location, this truly bizarre venue was first supposed to be serving cocktails but when animal-rights activists got involved the menu quickly changed to a selection of healthy smoothies. With owls provided by The Barn Owl Centre in Gloucestershire, tickets are only available by entering a draw (with all the proceeds going straight to the UK charity). A flight of fancy of there ever was one – the original owl café idea originates in Tokyo (obviously).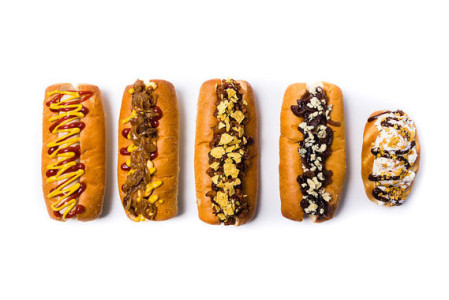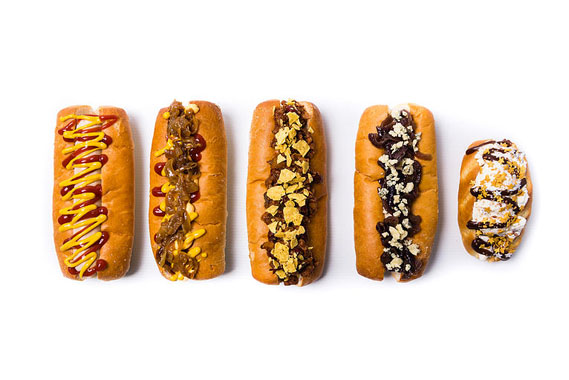 Image credit: Not Dogs
The Moveable Feast
Move over carnivores, the vegetarian food emporium will be popping up just next to the Shard for the next six months, opening on the 9th March. Serving a selection of mouth-watering veggie options, in-house residents will span a variety of foodie start-ups as well as an artisan coffee shop. Residents will include the ladies of Not Dogs, who are famous for their HUGE (no-meat) hot dogs. The Cha-Cha Chili Dog is an 8'' vegetarian monster (well actually it's a Quorn bratwurst) topped with chili and crushed tortillas.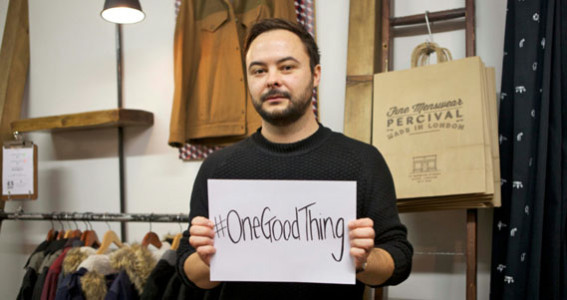 Image credit: One Good Thing
One Good Thing
Take the opportunity to finally spring clean your wardrobe, pop-up store One Good Thing is the perfect place to donate your unwanted Versace jeans and those over-the-top designer handbags. Set up by homeless charity The Connection at St Martin-in-the-Fields, all the proceeds will be in aid of London's homeless, some of who will be working in the shop to gain some valuable retail experience. Open for the entire month of March, One Good Thing is situated in the middle of bustling Soho with some of its fashionable neighbours (Percival, Universal Works, Nudie Jeans and Soho Bikes) having donated some much-desirable on-trend goods.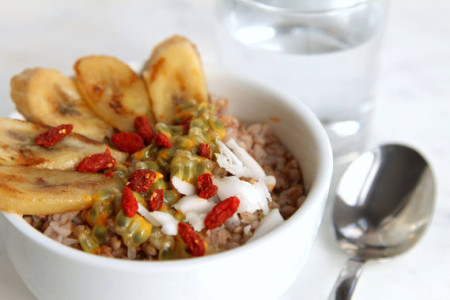 Image credit: Porridge Café
Porridge Café
Following in the footsteps of hugely popular noma in Denmark, Scandinavian food is going from strength to strength on the global culinary scene. Inspired by a restaurant serving only porridge in Copenhagen, Nik and Elly opened London's first porridge café at the beginning of this week after having founded Bow Street Kitchen in 2013 (serving fabulous slow-cooked British meats). Offering a selection of both sweet and savoury dishes, the daily-changing menu includes delights such as lemon, fennel and mushroom porridge- those with a sweet tooth will appreciate the baked apple, raisins and cinnamon grains. Using only natural sweeteners such as maple and agave syrup as well as honey, health-conscious foodies can enjoy sweet treats here without the guilt trip. Located just off Old Street in achingly hip Shoreditch, the pop-up porridge café will be open to the end of the month.
Check back on the Retail Futures blog each month for a round-up of London's latest pop-ups.