Brand Focus
Making a splash: Topshop's VR waterslide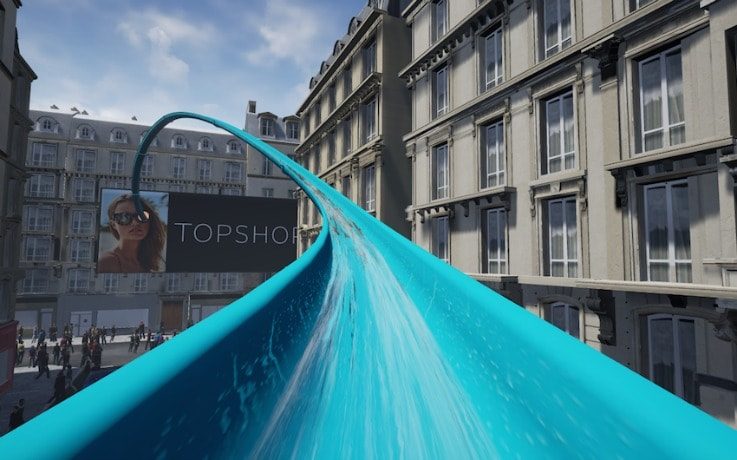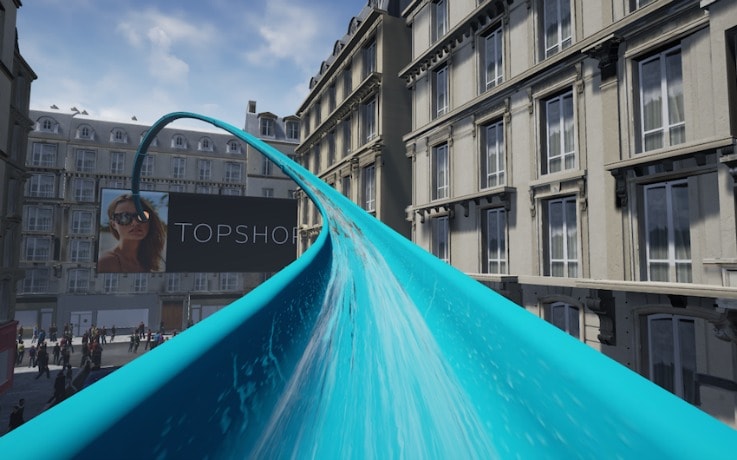 Topshop's latest campaign isn't just putting virtual reality (VR) on the high street, but slap-bang in the shop window. The brand's famous Oxford Street store is currently home to SPLASH!, a summer campaign with VR at its heart.
The company has turned its shop window into an interactive pool scene complete with a water slide that customers can take a virtual ride on. The experience marries physical and digital by asking customers to sit on an inflatable at the top of the water slide and don an Oculus Rift headset. They then get to experience a 360-degree VR ride on a water slide that twists and turns through a virtual Oxford Street and beyond.
The beauty of the digital experience is that Topshop is able to include all sorts of brand surprises and advertising along the virtual route. This includes places that it may not be possible to advertise in in real life. SPLASH! is firmly brand focused, but the fun, interactive element is more interesting for customers than a standard in-store campaign.
After their ride is over, customers can share their experience with their friends through social media. The water slide design is felt throughout the SPLASH! area of the store, with Topshop also offering a special Snapchat filter. The social integrations help to spread the brand's message even further.
The summer feel is enhanced by the fact that Topshop is pumping in the smell of suncream. There are also special in-store pop-ups offering ice creams, hair tutorials, summer nails and swimwear personalisation.
The fact that the experience is only running for a week and a half also adds to its appeal. Visitors need to prioritise visiting the store or miss out. And once they're in the space they may well spend more time and money with the brand.
This isn't the first time Topshop has experimented with VR, but it's an indication that the brand sees the technology as an enabler of retail experiences. It's helping the company do something that it couldn't do otherwise, and offering something different to the customer at the same time.
SPLASH! is running until June 4th at Topshop Oxford Street.