Berlin
The Best New Store Openings in Berlin – November 2022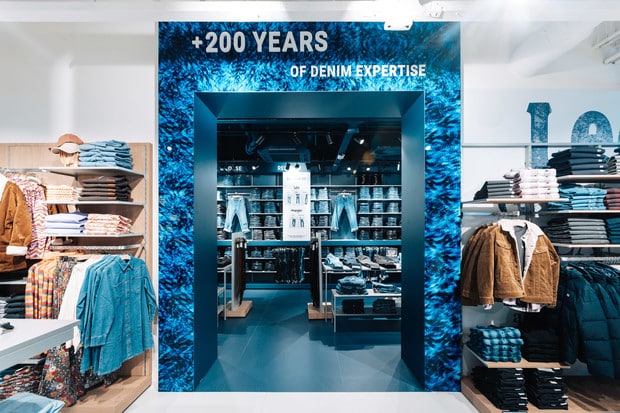 Germany is home to some of the world's most well-known brands, and this month we are taking a look at what a few of them are up to in Berlin.
Many of this month's picks have focused on offering sustainability and personalisation, but we also found an experimental gallery retail concept.
Here are our favourite new retail spaces in Berlin.
DPD
DPD, the global parcel delivery company, has opened a new concept store – its first in Germany – to trial sustainable ways of doing delivery. It offers a collection area where customers are able to open their parcels in-store to dispose of packaging, check they are happy with their item, and then arrange a return if necessary.
DPD is hoping that these changes can alleviate some of the negative aspects of the online shopping experience for customers. The site will also tackle emissions by using electric bikes for delivery in the area.
H&M Home
In Mitte, H&M has opened a new store dedicated to its home furnishings range, the second in Europe. It provides not only all current H&M furniture and lighting, but also promises to stock vintage, upcycled, bespoke and locally sourced items. H&M Home launches with a new range from India Mahdavi, a designer who creates bright and graphical furnishings.
Shoppers can relax at the café and take in the modern European surroundings.The shop will also offer consultations for interior design, flowers and plants, and personalisation options, like monograms. Delivery is available for any international customers.
Lee/Wrangler
The two brands have created a joint store to offer an unparalleled immersion in denim. Between them, Lee and Wrangler have amassed 200 years' experience in denim and jeans; a heritage they are hoping to showcase at the new site in Tauentzienstrasse, a prominent shopping area.
While this is a joint venture, Lee and Wrangler have distinguished themselves in the design of the space, with Wrangler using eye-catching colours, and Lee opting for a high-end feel. Both brands have their own windows and branding, coming together with a denim influenced interior. Customers visiting can expect to find the broader range offered by both Lee and Wrangler and access denim items in a dedicated space.
Adidas
A flagship Adidas store has opened in Mitte which is tailored to the local community, in particular women and children, based on local data.
Berlin artists have also helped to create the look and feel of the space. The design reflects the sustainability trend, with recycled materials and an abundance of plants to provide an outdoor aesthetic to the store.
Sustainability is also echoed in the services provided, including cleaning for refreshing tired trainers, an upcycling space, and information about environmental events in Berlin.
Adidas is also not shying away from digital technology, offering information about products through RFID chips that link to displays on walls and in the changing rooms. A service through the Adidas app allows customers to select their shoe size and have trainers brought directly to them.
032c
Striking magazine and culture brand 032c has opened its first gallery retail space in Berlin, describing its approach as "fashion, commerce and avant-garde". The front of the space features the iconic red background of its cover images, and displays art from collaborators such as Helmut Lang.
Currently, the store is displaying the work of Sterling Ruby, who also designed a collection of clothing to celebrate the launch. Customers can find these items and many others from the new 032c range of clothing in the back of the space.