Interviews
New heights – how Peak is making AI accessible and impactful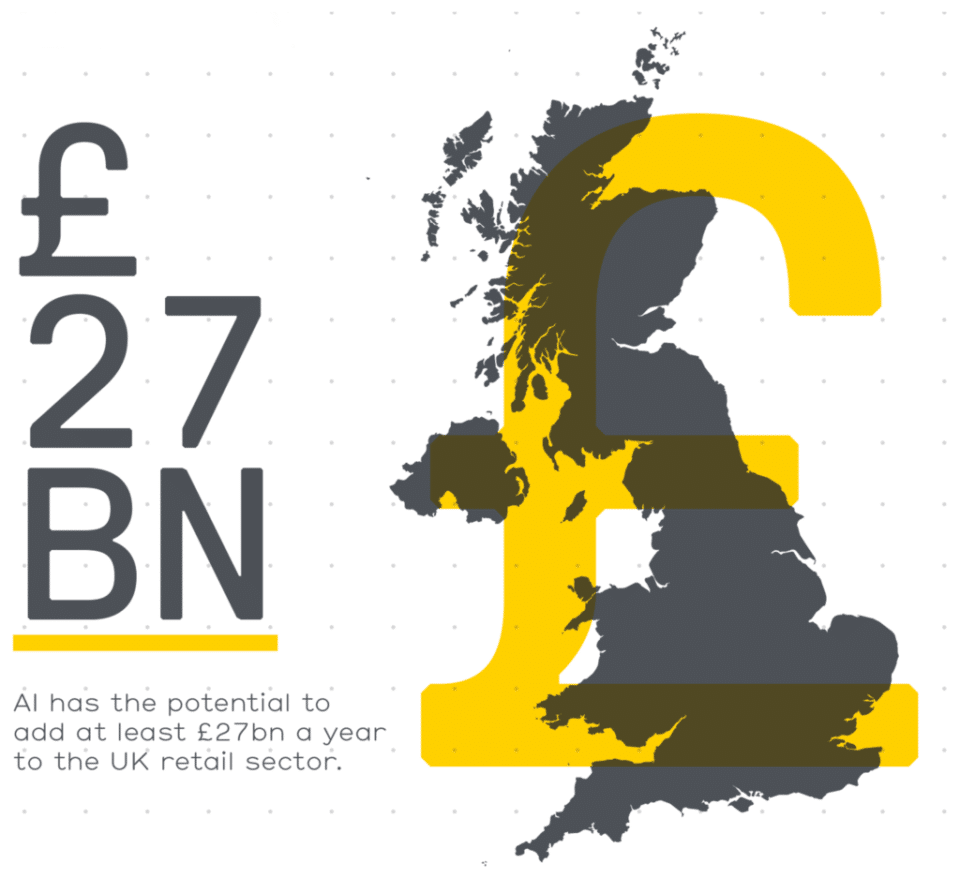 It's a funny time for retail. While the media is full of stories of retail woe, actual year-on-year retail sales are up in the UK. What does Artificial Intelligence (AI) add to this picture? It could help UK retailers reduce stock inventory by £23 billion. Or grow sales 30% faster. Or increase gross profit margins by 50%. Or all of them.
That's what AI experts Peak believe. The company has made it easy for any retailer to benefit from the predictive power of AI to take better action. Ahead of WIRED Smarter, we spoke to CEO Richard Potter to get the lowdown on AI in retail and how the industry can do great things with data
Can you explain what Peak does in a nutshell?
Peak is an AI company predominantly focused on the retail sector. We are leading the creation of a new category of business system which we would call the AI system.
Is there a reason why you chose retail?
Retail sort of chose us. We've been through a journey of working with lots of different businesses in lots of sectors and then looking at the impact our work was having. We found we were dealing with quite a high concentration of retailers and our work was having a really high impact. We felt that it was repeatable and there was a really strong need for it across the whole sector.
I don't believe that retail is the only sector that has a strong need to put AI into the core of its operating model, but we feel it's the sector we should be focused on before branching out into others.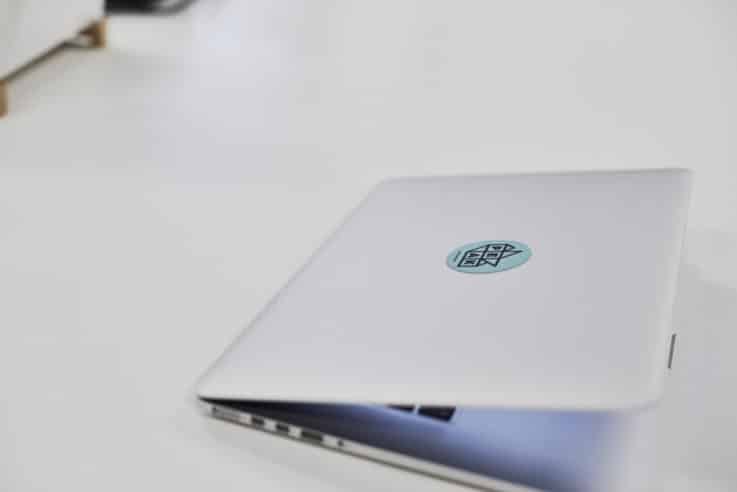 Are there particular features or solutions that retailers tend to lean towards?
A lot of our solutions can be grouped to create more holistic solutions. There are two areas where most retailers work with us and see the highest impact.
The first is very much targeted around revenue growth so helping them maximise sales and the lifetime value of their customer base. We do that through hyper personalisation. This is a combination of different predictive AI capabilities rolled into one that allows them to speak to every single customer individually in a one-to-one personalised ongoing conversation. Every communication is personalised, every product recommendation is specific to that individual, everything they see in email, on the website, in the app or push notification, all forms of communication can be personalised to that individual's preferences and tastes as best that the algorithms can predict them.
They see an increase in revenue as a result as it's driven by an uplift in customer engagement and companies having the right product in front of the right people at the right times. It has a customer benefit as well as a benefit to our client.
The other area is optimising the operations of the business, particularly what they hold in stock, and where they allocate that product to by using AI to predict demand better than they can. Off the back of that it helps optimises the allocation of capital, so it frees up a lot of working cash that can be spent in other areas of the business.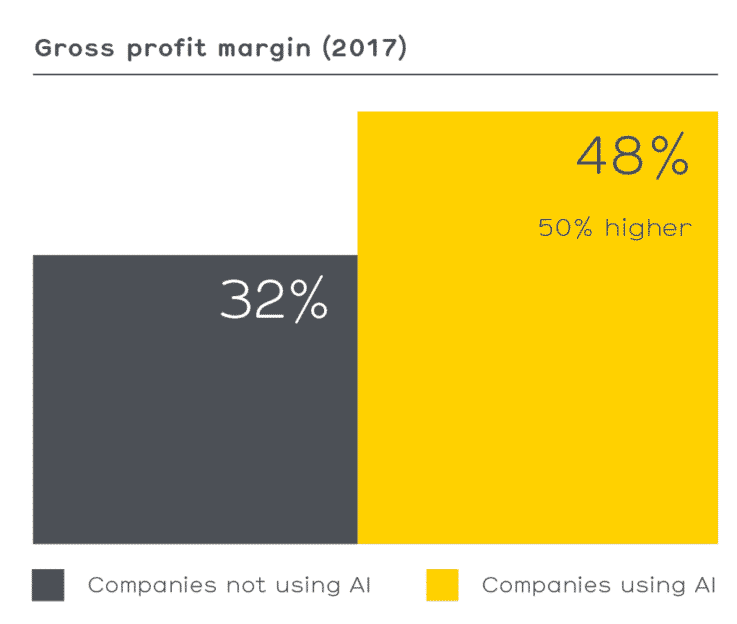 What kind of results do customers see?
We've been doing some work with Foot Asylum in their ecommerce business, which is typical of the impact we're having.
By using Peak, the revenues that they're generating from digital marketing have increased by 28 percent. We've also been able to decrease the cost of new customer acquisition, particularly through social media, by 74 percent. That's pretty typical of what we've been achieving on that side of what we do.
For other businesses where we're helping optimise their product allocation and stock inventory, we're finding that we're having a multimillion-pound impact on the business. It's a really exciting time for us because we've seen demonstrable successes with a number of quite large companies now.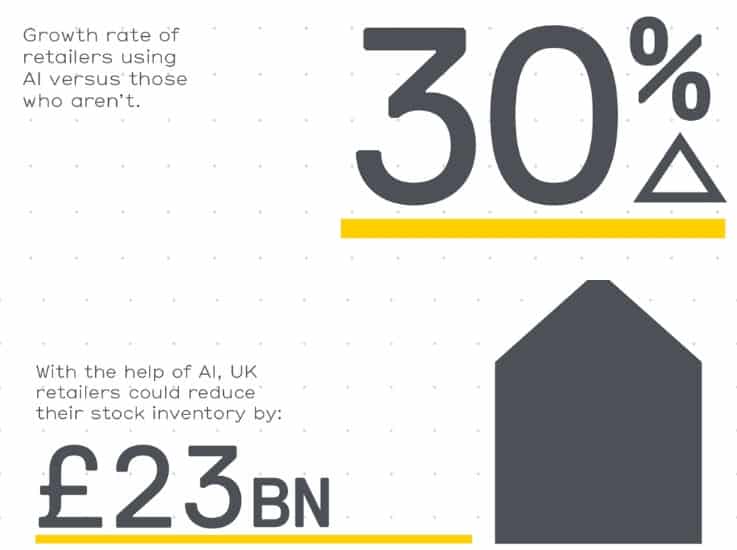 How easy is it for a retailer to come and work with you?
We try to make it as accessible as possible. AI and machine learning are quite complicated areas, so the way in which we feel that we've made it simple is by not only giving our customers technology, but then having a team that is dedicated to servicing the client and delivering value.
If a customer has hundreds of stores in lots of different locations, and presumably an ecommerce presence as well, they'll typically have legacy business systems and applications but then also feature data in their marketing systems and website.
The Peak system is designed so we can bring data in from all those kinds of sources all together in one place and then that allows you to then train algorithms and build your AI capability. We make it as simple as possible for that data to be taken back into other systems or actioned in various different ways from our system. It becomes this centralised system of intelligence that is able to interpret different data and make decisions from that and that enables our customers to do things they couldn't do before.
We work with our customers before they sign up as subscribing customers to the Peak product and service to make sure that we have proven out that it's possible to do what we think we can do. From that it's really easy for them to build a business case and that's what we work towards delivering. We try to make it as low risk as possible for our customers.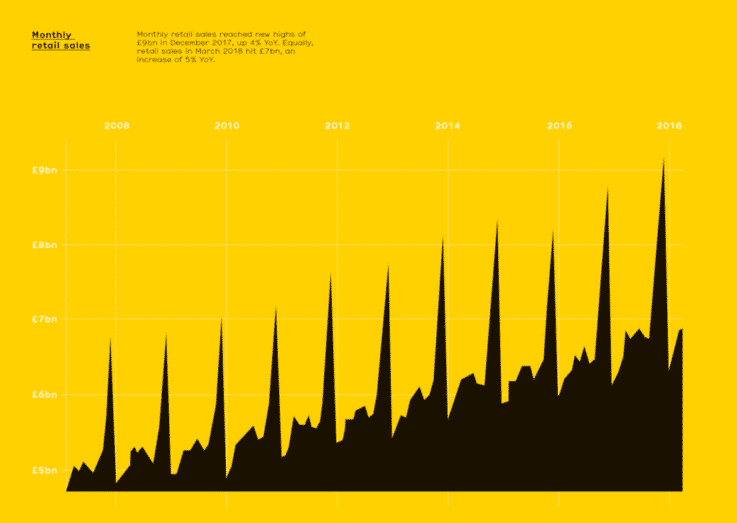 Do you link in data from the store as well?
That is something that we're working with Foot Asylum on. There's a number of different technologies that we use with them and with other retailers, but the concept is really that for customers who come into their store and have the mobile app, we can use beacon technology to track their movements around the store.
They can then optimise the layout of the store to make sure the right products are in high traffic areas. Foot Asylum have also been quite successful at taking learnings from customers online and what products people tend to buy together and then using the insight the Peak system gives them to know what products to place with what products in the store.
This is something that we think is definitely at the centre of the future retail revolution. When it comes to thinking about omnichannel retailers, so not pure e-commerce retailers, it's definitely something where there's a big possibility for them. The other thing you can do with beacons is to identify the person so you can personalise display advertising.
What's your view on how far along UK retailers are with using AI?
We're a long way from what I believe to be the right way to harness the power of AI in a retailer. This is having a centralised system dedicated to AI in the business that learns from all of the company's data and then enables you to do things you couldn't do if you just had point solutions for certain things.
If you think about that as the way the market is going to move, I don't think anyone else offers that solution in the market today. We're a long way from saturation of ubiquitous AI systems inside retail businesses. It is very early stage but there are some really promising results from the companies that are embracing it.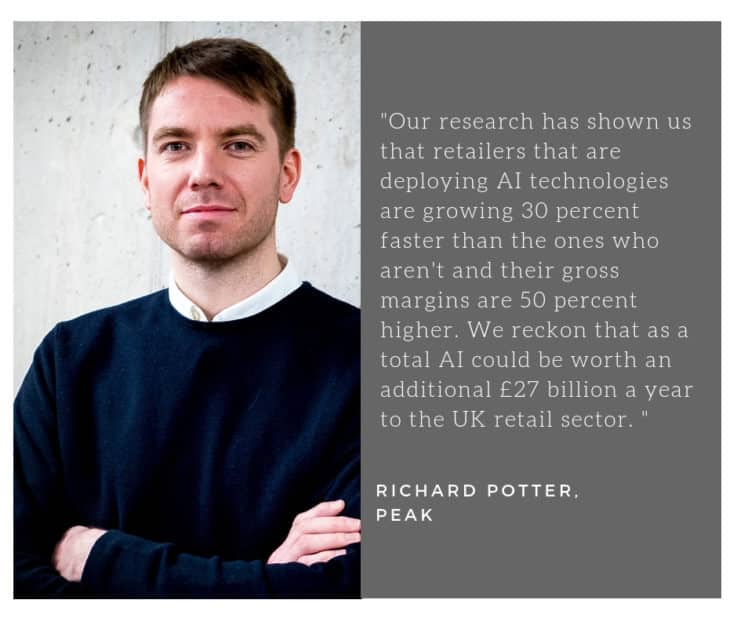 Do you have any advice for smaller independent retailers who want to take advantage of AI?
The key really is data. If you're a brand-new retailer you're not going to have any data at all so therefore you can't train any algorithms using machine learning. That's one advantage that big retailers, particularly omnichannel retailers have, and they don't necessarily take full advantage of.
The unique asset inside any company is its data. No two businesses are the same, no two customer bases are the same even if you're in the same sector as a big retailer. You really want to harness the power of that data set to train algorithms to do things that no other business could do, or at least to make you as defensible as a business as possible. Think of your data as the asset and a product like Peak as the tool that extracts the value in that asset.
I think when it comes to smaller businesses as long as they've got data and the means of harnessing the power of that data and they can effectively action whatever the AI system is outputting then absolutely they can work with us. I think the only thing that prevents somebody from doing it is not having any data at all.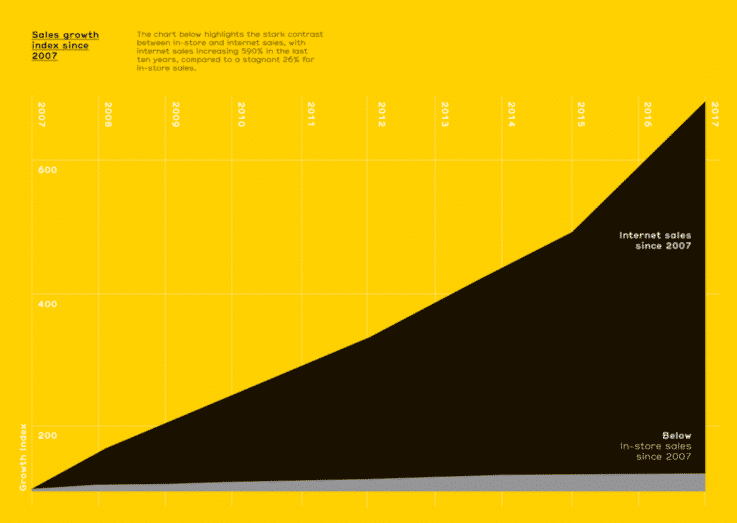 What have been your biggest learnings since the business began?
When we first launched we had a data first message that the Peak system was there to unify everybody's data and then you could harness the power of it that way. Actually what we've learnt is that our customers really want access to machine learning and AI technology and in providing them that we have to take care of all the data stuff within our system anyway.
So I think we're broadly doing what we expected to do, but the positioning of what we do as a business has been different. We've learnt that the market demand was somewhere near but not exactly where we expected it to be.
The other main learning is the importance of creating a great team. One of the reasons we've grown so quickly from a commercial perspective is because we've got a really great team.
You almost can't overstate the value of maintaining standards and establishing a great culture. Those are essential, but when building a team quickly they're the two things that makes an organisation move so much faster. A lot of companies struggle to make that transition away from the founders and the early employees doing all the work to everybody doing everything. If you can get that bit right, then your company moves so much faster.
What have you learnt about the retail sector and what retailers are asking for?
Almost every retailer is different. While companies are lumped together under the retail umbrella, every single one has their own nuance and because of that there isn't a one-size-fits-all for AI. What you need is flexibility in your technology that you can then tailor to every business.
Two companies could look similar from the outside in but then you might find that one of them drives 30 percent of their revenues from email marketing, but one of them might drive 2 per cent. That means there's a huge difference between those two businesses as even though they can both use AI they would probably start in different places. That's the thing that's really interesting about retail – you really have to take your time to learn every business you work with in order to work out how you can best impact their performance with AI.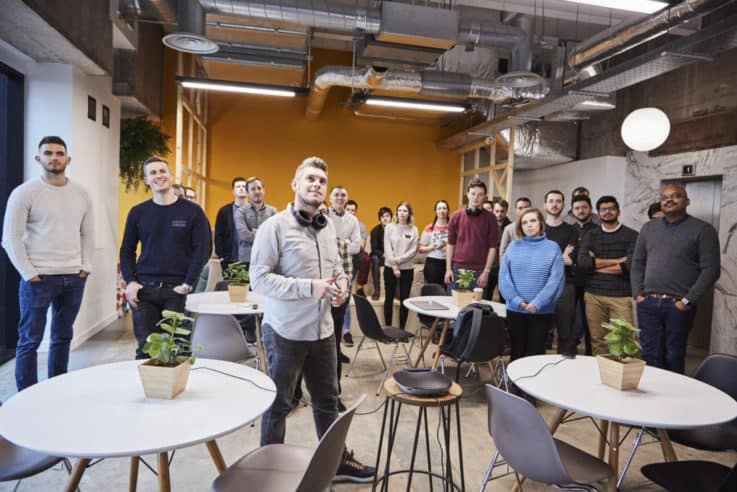 Do you have any views on how privacy and the joining together of channels might play out?
I think it's a really important topic of conversation actually. I do think it's an area that has to have constant oversight because while a lot of people will be well-meaning you will always get those actors in whatever market who would take advantage of people if they could. I don't think necessarily that's a question that pertains to artificial intelligence per se but more one around privacy and data in a digital era.
Consumers need protecting and I think it's really important that they are. But I also think it's really important that within the constraints of them having the right protection that they also have the right freedom of choice. Services that work to personalise things for you and make your experience better should have a positive effect on the consumer and therefore you should be able to enable those things if you want. Likewise, if you want to choose to remain anonymous and not have all your data tracked you should also have that choice.
Do you have any plans for what's next for the business?
The first is expansion within the UK. We're growing really quickly and we're working with new retailers every month. We want to keep that up. Logically we would then like to start working with more companies overseas, particularly in North America. Ultimately that is a market that we would need to crack if we were to become the leader in this sector which is what we'd like to do.
At some point in the near future we'd like companies with their own tech teams and data science teams to be able to take the Peak system and run with it, set it up and use it on their own. We feel that we're very close to being able to offer that and we have a couple of companies who are trialing that for us right now. So, in the near future you'll see us offer two different ways of engaging with Peak.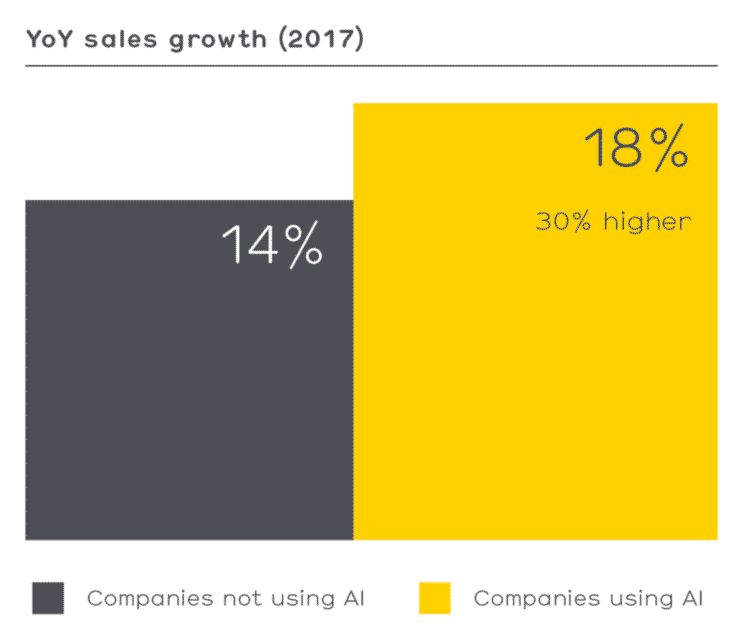 Do you have any other thoughts on AI and retail?
A large part of our job is to educate the market right now. It's less about us and more about the opportunities. Our research has shown us that retailers that are deploying AI technologies are growing 30 percent faster than the ones who aren't and their gross margins are 50 percent higher. We reckon that as a total AI could be worth an additional £27 billion a year to the UK retail sector.
I think there's loads of doom and gloom in the press about the sector at the moment, driven largely by difficulties on the High Street. But I think that if you look into the data retail sector sales are higher than they've ever been before. It's growing faster than it has been for a while. We're seeing that being driven largely by internet ecommerce sales.
I think some retailers are struggling, but there are a lot of retailers that are doing really well and they're driving the entire sector forward. It's being driven by a certain type of company and a large proportion of those are employing data, AI and machine learning to drive their growth.
Images courtesy of Peak
For more of Peak's brilliant AI insights hope over to its website to download its free guide to AI opportunity in retail.
Don't miss our complete guide to AI in retail for a look at other ways it can help your business. Find out more about the latest trends in retail by taking part in one of our Insider Trends retail safaris.