New York
New York Retail Openings November 2016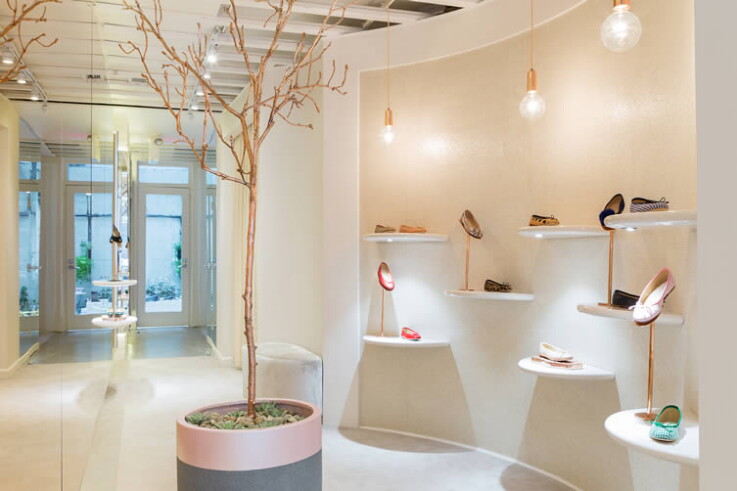 November in New York has seen a whole host of design-led brands setting up shop or expanding their current offerings with unique contemporary settings and well thought-out spaces. We've seen a host of short pop-ups in time for the Christmas season from the likes of online clothes retailer Boohoo, but as ever these only ever last a few weeks so keep an eye on our Twitter if you want to receive regular updates. For now we bring you the best of New York's retail openings for November.
Acne
Located on Madison Avenue, Swedish fashion brand Acne have just opened their largest flagship ever in the heart of New York, further elevating the brand globally. In collaboration with British designer Max Lamb, the store has been decked out with sculptural furniture and metallic features spanning over the 2,000-square-foot space.
Acne's creative director Jonny Johansson also contributed to the space where gold has been used as the signature colour, showcasing Acne's very special items in their best light.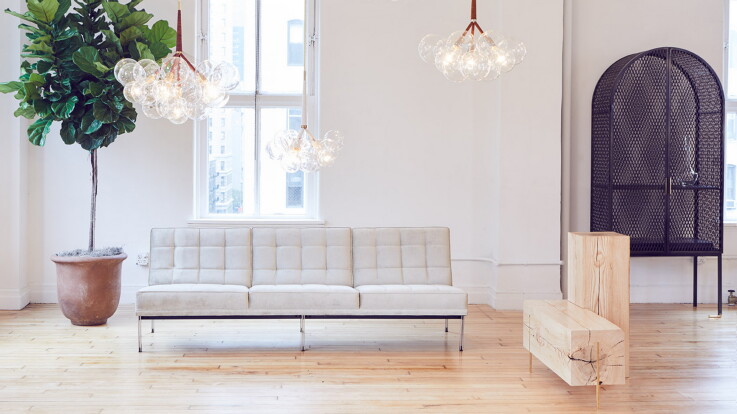 Pelle
Brooklyn design brand Pelle has relocated their showroom, workshop and offices to a new self-designed space in the Flatiron District of Manhattan. With other creative studios recently moving their showrooms and studios to the same area, the design brand hope that the move will allow them to reach more design-minded clientele. The store has been split into a showroom, workspace via large grid-like partitions, with the visual part of the shop located beside the large windows visual to the public. The workshop located at the opposite end of the space allows customers to gain insight into the story and process behind the lighting brand.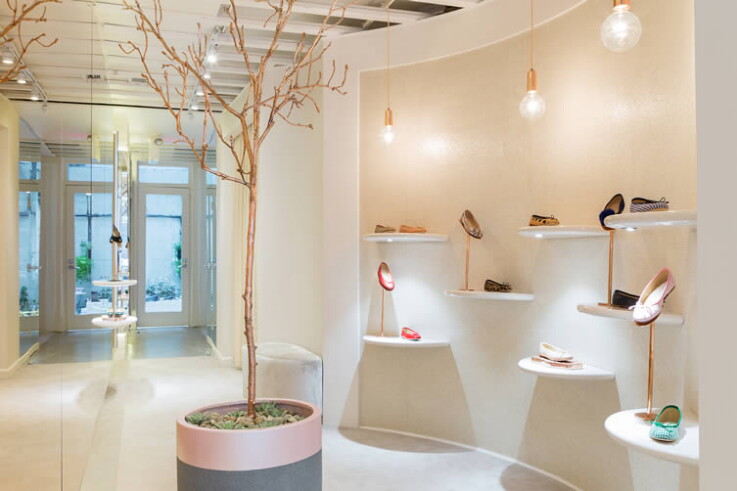 Josefinas
Portuguese shoe brand Josefinas have opened their first retail store in New York in the city's Nolita neighbourhood. Designed by architect Christian Lahoude, the luxury footwear brand have created an elegant space to showcase their shoes, with a focus on providing a relaxing and empowering space for women shoppers as per their brand mission to inspire women. An outside terrace allows shoppers to enjoy peace and quiet while they peruse and a handmade copper tree, created by Portugese craftsman represents the goals and future of the brand. With the first shop perfectly reflecting the brands ethos, we're sure that the shoppers will be sold.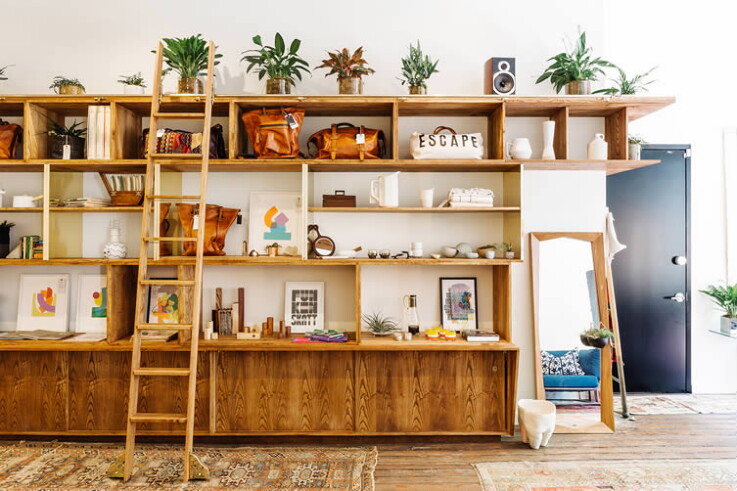 Calliope
In another new addition in the Bleecker Street are of New York, independent concept store Calliope has opened its doors on West 12th Street. Owned by husband and wife team Caroline and Michael Ventura, the store fulfils all the roles of a true lifestyle store and has already become a cultural hub in the area. With the store itself acting as a 'shoppable living room', expect to find furnishings, art and furniture pieces with a 'Cali-meets-Brooklyn-meets-the-world' aesthetic. The store will also host experiences like crate-digging with performances from DJs, photography classes, cocktail-making, letterpress for beginners, and anything else of any cultural interest to get people into the store.


Experience the best retail spaces for yourself by joining one of our New York retail safaris.