New York
New York Retail Openings September 2016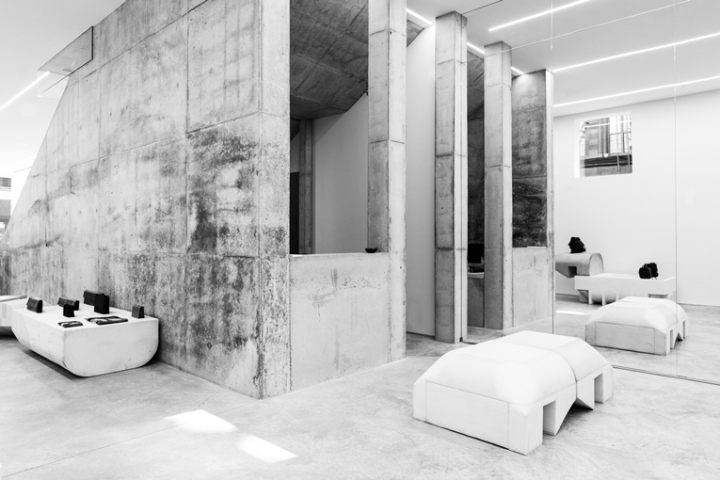 In the month of New York Fashion Week there is always an influx of high-end store openings and this year is no different. When the city is in fashion mode, there's no better time to open a store and the fash pack are guaranteed to flock in if you can throw a good launch party. Here's the brands that did it this September in New York.
Ted Baker curated concept store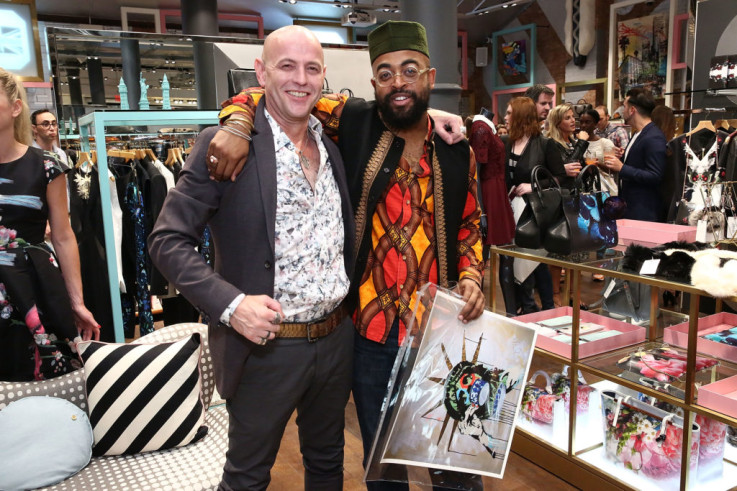 British fashion and accessories brand Ted Baker has expanded its New York presence by opening a brand new store in the Soho neighbourhood. Honouring the 1960s Pop Art culture, the retailer has brought in English painter Dom Pattinson to create a mixed-media exterior depicting the Statue of Liberty sipping a cup of tea. Bringing the British essence to The States, the store will also feature quintessential features such as Queen Elizabeth statues and King Kong figurines. Working in partnership with Pop International Galleries, the store will also host a range of curated art exhibitions – a great example of introducing art and culture to make a space memorable and unique.
Cartier
After two-and-a-half-year's renovation work, Cartier have reopened their store on New York's Fifth Avenue. Now spanning across four floors and 44,000 square feet, the brand enlisted the help of architect Thierry Despont to renovate the space and completely redesign every aspect of the mansion. Featuring rooms dedicated to the late Grace Kelly and another for Elizabeth Taylor, the store has also had a technology update with free Wi-Fi to help guide visitors around the store and every salesperson equipped with an iPad for easy purchasing anywhere within the premises.
Rick Owens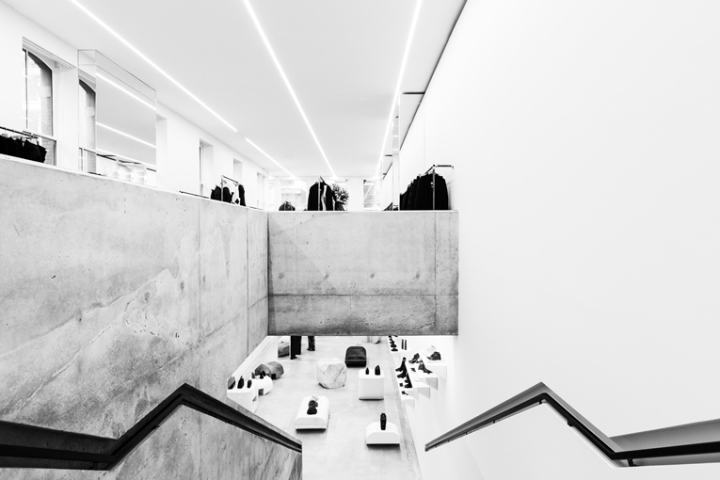 Rick Owens have brought their minimal aesthetics to a former textile factory building in Soho, allowing them more space and creativity. Featuring a poured concrete floor and brutalist white backdrop, the 8,000 square foot shop is an interior dream and worth a visit alone for the inspiration. A 1.5-ton crystal slab occupies the centre of the room and we can't help but wonder whether it detracts from the products themselves or simply adds to your shopping experience. Either way we're sure that a lot of people will visit for Instagram alone.
Buscemi
Another store taking on the gallery aspect within the store is high-end footwear brand Buscemi. The new flagship, situated in the Soho neighbourhood marked its opening with an installation displaying Buscemi's 100mm sneaker silhouette, featuring 18k gold details and diamond-encrusted closures – a new one for us, we must say! The store will continue with its rotating display of exhibitions, allowing visitors to get a 'taste of their world'.
Thakoon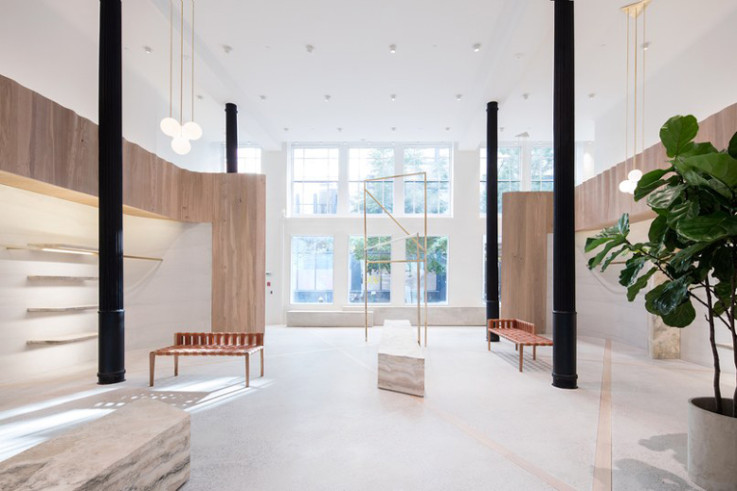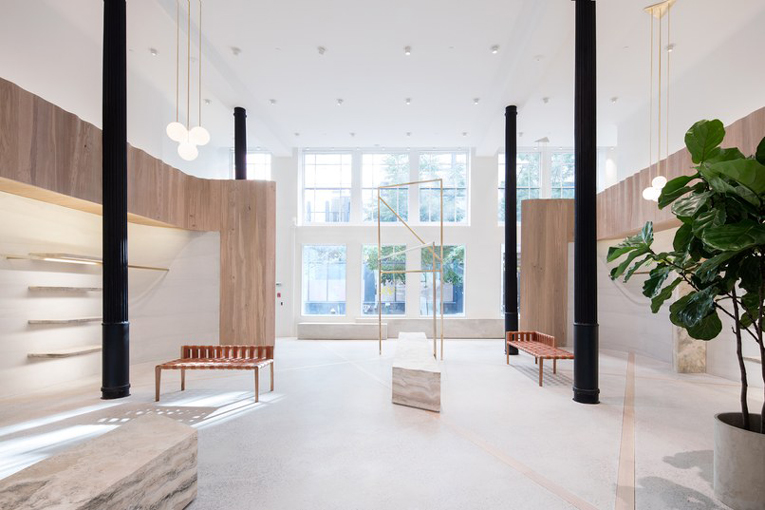 Having previously relied and focused on online sales alone, Thakoon have now opened a new store on Wooster Street in Soho. Designed by interior architect Giancarlo Valle, the brick-and-mortar presence is heavily reliant on its aesthetics to create a relaxing and visually-pleasing shopping experience. Pendant light fixtures by Michael Anastassiades hang alluringly within the space and sculptural slabs of marble serve as displays, heightening that sense of luxury while browsing. The store will also serve as Thakoon's atelier, promising a bespoke experience and one that which we'll sure will pay off for them.