Pop Up Stores
Opening Ceremony pops up at Ace Hotel Shoreditch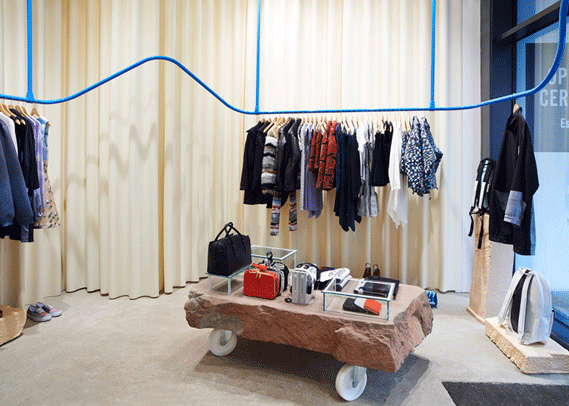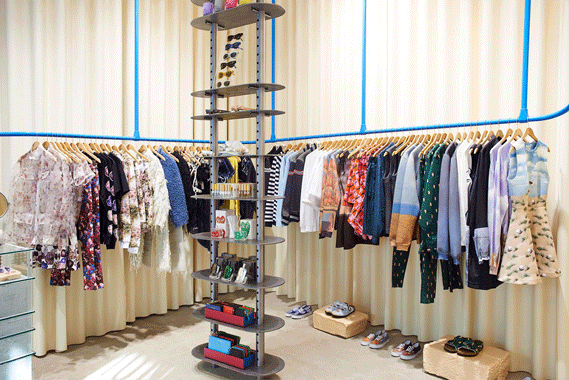 Cult US fashion brand Opening Ceremony continues its collaboration with ever-trendy boutique hotel chain Ace Hotel by welcoming a pop-up store next door to the popular Ace Shoreditch location. Following in the footsteps of the quirky Opening Ceremony lobby gift shop in the Ace Manhattan hotel (opened in 2010), the Shoreditch Opening Ceremony will be welcoming shoppers (until further notice) as the pop-up will be serving as the new London home for the American fashion titan during the temporary closure of its Covent Garden flagship location.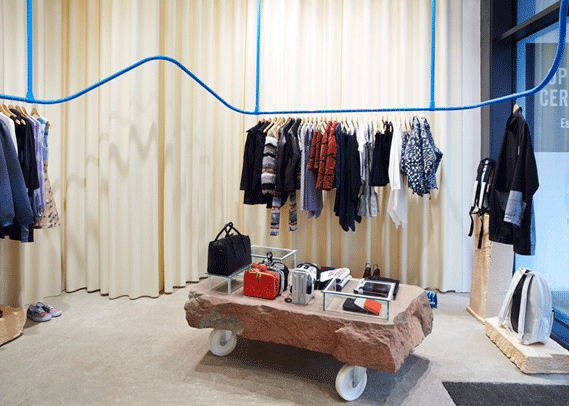 Carrying a selection of Opening Ceremony collaborations, independent designers and limited-edition pieces, designers on display include Hood By Air, Raf Simons, Comme des Garçons, Tonya Hawk, Zana Bayne as well as cult London-based NewGen designers Marques Almeida and Faustine Steinmetz.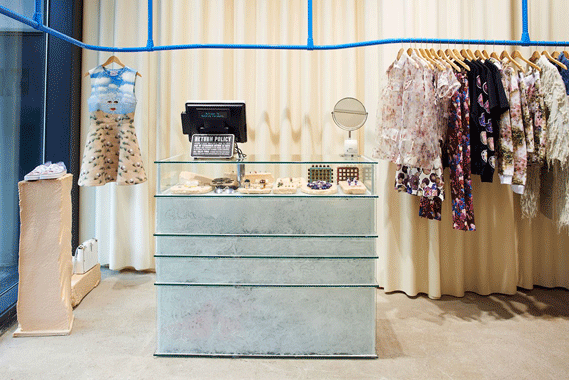 The state-of- the-art retail space is designed by British interior designer Max Lamb who cleverly fuses natural reclaimed materials including wood and stone, with contemporary features such as a steel ladders and a triple-effect latex curtain surrounding the entire inside of the shop space. "One of my very first sketches was of turning this square space into a round space. So you would have this round curtain cocoon and behind that curtain is all the storage" the designer says "it gives warmth to the room." Other notable design details are the bright blue hanging clothing racks inspired by London Underground's Victoria Line, adding an urban feel to this sleek pop up store design. The stylish interiors and clever fixtures and displays ideas have some speculators guessing that perhaps this pop-up will eventually evolve into a permanent London retail destination. All we can say is watch this space!
Opening Ceremony at Ace Hotel
106 Shoreditch High Street
London, E1 6JQ
All images courtesy of Opening Ceremony