Brand Focus
Orpiva: Transforming online fashion retail

Imagine a world where you could shop online and in an instant, know what it would look like on. How it would fit on your body? How the fabric would hang? What colour would suit your complexion? I'm sure that everybody sure has had their fair share of mishaps with online shopping. Orpiva claims that it will offer a different online shopping experience, answering all these needs. We spoke to Lex Bunnetat, their Chief Operations Officer, to find out more.
Can you describe what Orpiva does?
Orpiva makes you look great! With more than 4 million fashion items available in the UK alone, available from thousands of retailers, fashion shopping on-line is cumbersome. Orpiva brings all retailers together in one place, we understand who you are, what you like, and even what looks good on you. We provide you with your personalised boutique, ensuring Orpiva makes you look great!
What does Orpiva do that's different from what else is out there?
We make people look great on screen even before they buy their new clothes. We believe most users will be excited by the virtual fitting room. It allows them to try clothes on and will soon offer the ability to check for the correct size no matter what the brand. The user simply uploads a self-image and dresses the picture using the existing product images from the retailer. Orpiva morphs the clothes to fit the profile using the latest cutting-edge technologies and extensive use of Computer Vision. We uniquely understand what is being presented in an image, ensuring high quality, relevant data is being presented from the retailers to the consumer.
Can you give some examples of some of the retailers you'll be hosting? Why will they be a good fit with your aims?
Orpiva will inspire users, offering them aspirational brands, whilst also presenting alternatives that may better fit their purse. Users can search for similar products they might have seen in magazines, stores, on the catwalk or on the high street. Thus, key players Harrods, Net-a-Porter, House of Fraser, and Matches Fashion provide users a step into luxury fashion and bring a number of different brands to the plate, such as Isabel Marant, Gucci and Stella McCartney. As most of our target audience is likely to compare to the high street, we also present influential retailers like Zara, Topshop and River Island.
When developing the company what research did you collect to help with your process?
After extensive research in all the key areas of relevant business technology, we asked consumers how they would like their shopping experience to be. We examined interesting fashion reports from Mintel and Data Monitor for industry background, and of course potential competitors. And naturally we examined the financial and marketing areas very closely. Orpiva is based on true insight of what will make people look great, from both the consumer and technology perspective.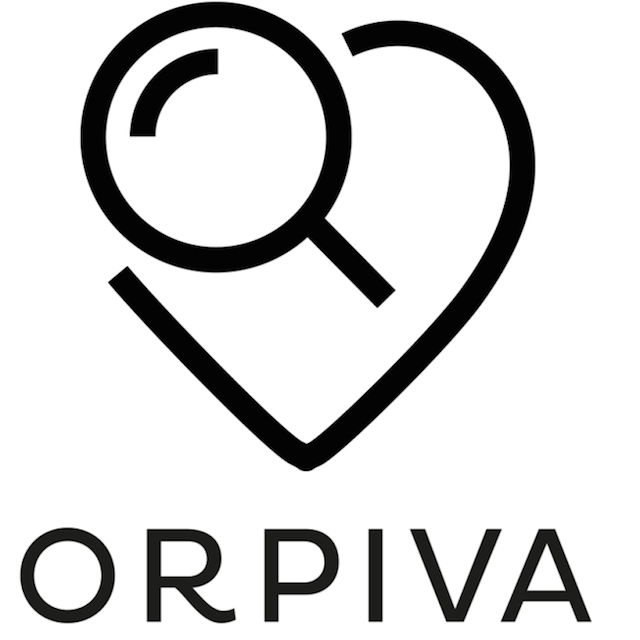 How will Orpiva be tailored to its users?
Ahh, this is our secret sauce! Without giving away too much, the users experience will be tailored excuse the pun, to them. For some users, this may be seeing what is at the forefront of fashion or items that most closely resemble what is currently on the catwalk. We can recommend items that suit your skin colour, body shape, and even geographical location.
What aspects of Orpiva are you most excited by?
We have a lot of features that help remove the pain points from the fashion shopping experience; I can narrow it down to two, the 'find similar' option which works by comparing images. This is extremely useful for finding exactly the garment you want, but I think the feature that will gain the most press will be the style mirror and fitting. Never before have you been able to try on clothes virtually from different retailers and even get an online stylist to help you, until Orpiva!
Of the features that frame your ecommerce business, which are the most innovative? Why?
We have a comparable infrastructure to companies like WhatsApp, which support many millions of users with just a few engineers. Significant scalability is provided through our own hybrid-cloud, meaning we have our own cloud just like Amazon AWS, but can also connect to other 3rd party providers for short-term spikes in demand.
What are the next steps for Orpiva?
Launch is set for autumn this year and we are currently working on testing the site to make sure everything works smoothly.
What bit of tech would you like to see introduced that doesn't quite exist yet?
3D cameras in mobile phones and other advanced sensors that would bring all sorts of new exciting opportunities to our users.