Food and Drink
The Pizza Pilgrims: What Sets Them Apart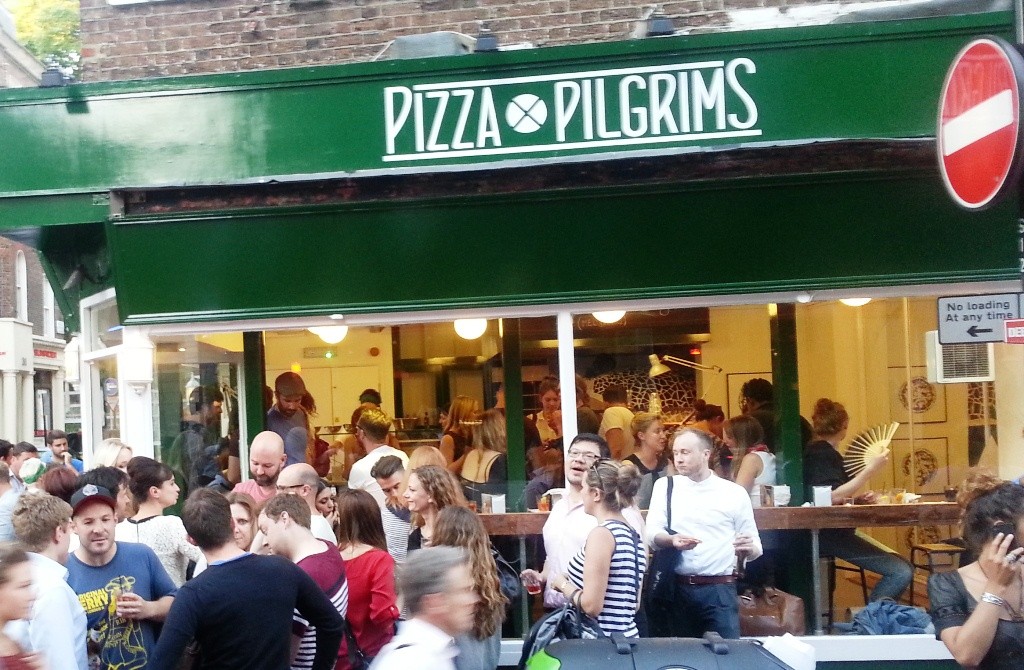 Meet the Pizza Pilgrims! Brothers Thom and James Elliot have recently opened their pizzeria on Dean Street in Soho. After just 18 months of running things from a truck, the pair were able to achieve enough of a fan base to open a pizzeria from fixed premises. They specialise in Neapolitan pizza, based on recipes discovered on a roadtrip in Italy.
So how did they gain such a following in such a short amount of time? Obviously, they needed amazing pizza-making skills, but they were also very effective at using social media and technology to promote their business.
When we met up with James, he suggested the key was "keeping it traditional". The goal of these two brothers was to stay close to the traditional techniques and values of the culture behind their product – their business is truly a pilgrimage to the origins of pizza.
Traditional neopolitan pizza-making is something of a dying art, and as James suggests, the best purveyors of it tend not to utilise digital marketing and the newest advertising strategies. They just make pizza! The brothers on the other hand are online marketing wizards – using free platforms such as Twitter, Instagram, Facebook, and Vine with great effect. The website is packed with pictures and videos that lure visitors in and encourage them to explore. Thus, the Pizza Pilgrims masterfully combine old and new – traditional pizza with non-traditional marketing.
But what else sets them apart? Like many other brands, they have a cookbook, but unlike other brands, theirs is available in iPad format. The cookbook's capabilities are impressive. Like many others it provides users with great recipes, but it also allows them to make their own notes as they use each recipe, and save them to refer to next time. There's also functionality for users to make a shopping list of relevant ingredients and to let users tweet directly to the Pizza Pilgrims whilst making their dinner. The Pizza Pilgrims do the service justice, responding immediately, rather than hours or days later.
The collaboration of excellent customer service, their use of social media, their amazing recipe book app, and of course their delicious pizza are what truly make the Pizza Pilgrims stand out.
You can follow these guys @pizzapilgrims to see how their genuine care for their customers and excellent use of social media platforms makes them a leader in their field.
Like this post? Follow us on Twitter for updates on more innovative business tips @insidertrends