Interviews
Practicology: how retailers can help retailers help their customers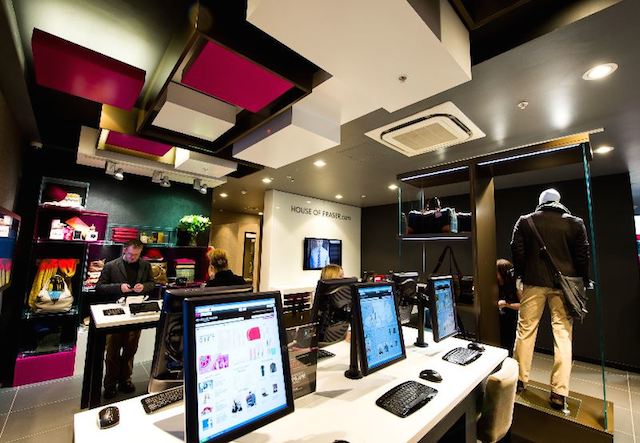 Based in London and Sydney, Practicology are a strategic multichannel consultancy, focusing on enhancing retail experiences through the use of digital technology, whether it's online, in-store, or both. Their numerous high profile clients include Ted Baker, Selfridges and House of Fraser. We caught up with Nupur Manchanda, the Chief Operating Officer, to find out more about the work they are doing and how it fits into current retail trends.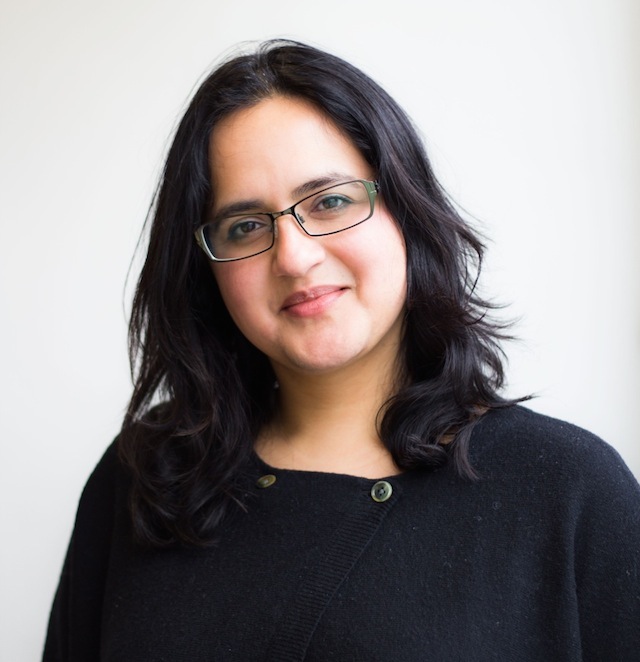 How would you describe what Practicology does so that my grandmother would understand?
At Practicology we are retailers, who help retailers help their customers. Let me explain Grandma 😉
Retailers are in the business of helping their customers to research, browse and buy.
Customers today increasingly do that using web-based technologies; whether it's looking for style advice on Polyvore online, all the way through to buying a must-have pair of shoes from their mobile whilst taking the bus to work. Somewhere along that purchase journey, technology is going to play a part. Customers are more demanding than ever before and expect ease, convenience and personalised service. And they expect it now. This poses great challenges for retailers whose focus for hundreds of years has been to manage and run physical stores. Everyone who works at Practicology has been a retailer at some point, it's in our DNA, and our job is to help retailers affect a digital transformation for their business.
How we help our clients depends on the problem they need solving. We are a full service consultancy and our services range from helping retailers with technology selection, to redesigning their organisations all the way through to analysing the customer experience on- and offline and developing strategies to improve.
Of the projects you have worked on recently, what has been the most future focused?
We designed a pop-up store for Decathlon's UK team. As a retailer who invests heavily in big sheds at out-of-town locations, the opportunity to get more presence on the high street and in shopping malls was too good to miss.
We worked with Decathlon to design a trial store, producing floor plans and CAD designs. We had to think of everything from the position of signage outside the door, so people would see it as they walked past, to what merchandising to put in the windows. We considered what type of screens we needed so users could shop the catalogue as well as what interactive displays on the walls could look like.
For each element we had to consider the different customer missions, or use cases, that the store needed to respond to. As someone who is passionate about customer experience and user experience, I loved the challenge of designing a space where the physical environment meets screen-based interaction.
What's been one of your favourite projects to date?
I worked closely with House of Fraser on Project Gold, the most significant Organisational Design project the department store retailer has undertaken. The brief was "How do we organise ourselves to put the customer at the heart of our business?"
Like so many successful retailers, its ecommerce operation had grown as a standalone, business unit. For many reasons, that tight-knit "business within a business" was the secret of spectacular ecommerce growth. However, as the customer journey became more complex – and shoppers were moving from website, to app, to store, to home – the way the organisation was structured was inhibiting House of Fraser from delivering a friction-free customer experience.
I was the Project Lead, working closely with House of Fraser's internal teams in its head office. We analysed its current operating model, to identify how staff worked currently, and surfaced pain points and opportunities for change.
One of the core recommendations coming out of that was to create a Chief Customer Officer role, which House of Fraser did, bringing together all Head Office functions responsible for creating the customer experience under one team; and they focused that team around Customer Insight. Ultimately Project Gold created around 15 new roles and changed another 30-40 within the business.

What do you think will come next regarding digital marketing?
I'm currently a bit obsessed about in-store analytics. Ecommerce specialists have been using site analytics tools for years to analyse customer behaviour. That gives us an opportunity to trade our apps, mobile and desktop sites in pretty-much real time. But now that technology is increasingly available for stores.
Companies like Walkbase, Omnifi and Hoxton Analytics are doing some really exciting things in this area; allowing us to understand common user paths in store, which merchandising displays work well, which products customers interact with, what zones they dwell in and so on.
What three thinkers in this sector do you think are the most innovative?
Andy Harding from House of Fraser, Practicology's very own Martin Newman, and Ogilvy's Rory Sutherland. I am biased, having had the opportunity to work with them all, but each one of them is as brilliant as people say they are. They share a passionate customer-focus and clarity of vision; and that's what makes them inspiring.
All images courtesy of Practicology