Retail
Retail delivery innovation: On The Dot
On the dot is a new challenge to your average delivery service, putting customer convenience as their prime focus. We spoke to Laura-Jayne Winning, Sales and Marketing Manager, about retail delivery innovation and what she thinks differentiates On the dot from other delivery services.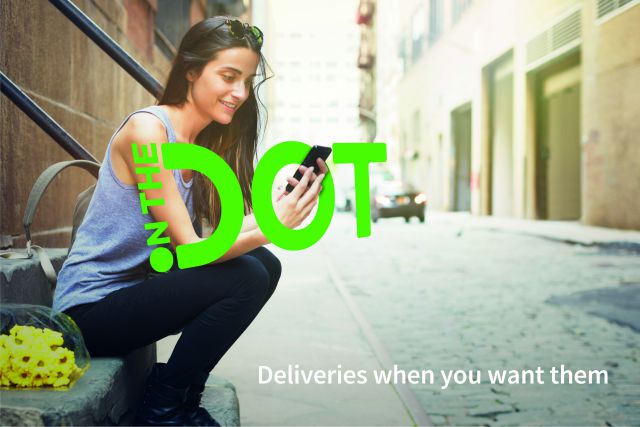 What is On the Dot's vision?
Our vision is to give consumers back the gift of time. We provide affordable, convenient delivery to customers on their own terms. There is a gap between the level of convenience that customers expect from delivery and what is currently being offered, and On the dot can bridge this gap. Many modern shoppers are digital natives used to interacting with brands on their own terms, so convenient delivery allows them to stop waiting around for packages and reclaim their spare time.
What does On the dot do that makes you stand out from other delivery services?
On the dot provides absolute flexibility by combining robust technology with CitySprint's network of first-class couriers. This allows customers to specify a one hour time slot for their delivery. This is a point-to-point service, so customers are not at the mercy of a fixed courier schedule.
Your focus seems to be on smaller and independent companies. What's the reason behind this?
On the dot is offered to retailers of all sizes ranging from boutique shops to large retailers. Smaller retailers can benefit from On the dot as they do not have to rely on scale for the service to be affordable, but we also work with bigger retailers that want to offer the highest level of convenience to their customers. On the dot levels the playing field and ensures that customers get a fantastic level of delivery service wherever they choose to shop.
How will On the Dot influence the future of retail?
We live in an "always on" world, where we can do our banking at midnight, the weekly shop in the park from our smartphone and pick a new outfit from our office desk. Retail has changed profoundly – gone are fixed opening hours, and restrictions on purchase times.
We are taking the step of bringing delivery fully into this omnichannel world. On the dot helps empower customers by offering deliveries on their terms and reminding retailers who makes the rules in omnichannel retail.
Can you tell us more about the open API and EPOS system for online and in-store retailers and the impact they'll have?
In October, retailers will be able to integrate with our API platform. Integration can be through a retailer's e-commerce and/or EPOS systems which creates a seamless experience where customers can arrange a delivery direct from a retailer's checkout page online or in-store at the till. We will also have a web-based On the dot retailer portal to allow manual bookings in-store without any integration to our APIs.
Where do you see the future of delivery services for both online and in-store retailers?
Delivery is going to continue to be driven by customer convenience. We see the role of the consumer growing – future innovations in the area will be customer-driven and customer-led, like On the dot.
Which three brands do you think are the most innovative retailers?
John Lewis is an impressive brand that has led the way on omnichannel delivery. They were ahead of the pack when it came to offering new services and they were also honest about their supply chain capacity and overheads when it came to charging customers for click-and-collect.
ASOS has shown impressive growth since launching in 2000 and remains a standout online pure-play. On the opposite end of the spectrum, Argos has completed an excellent transition from its background as a traditional catalogue retailer. Their recently completed hub-and-spoke system makes great use of their large store network.
Are there any technological solutions that you wish existed but don't yet?
We make a lot of deliveries across the UK and so we are conscious of our carbon footprint. We use data-driven scheduling and pushbike couriers to minimise our emissions, but we would love to do more. Electric vehicles with battery life suitable for commercial use would go a long way to helping us reduce emissions even further. This is something we have been lobbying for along with Deliver Change to improve air quality and help the environment.
What's next for On the Dot?
For now we are looking at delivering the best possible service for our customers and retail clients. October will mark the launch of our API integration for retailers as well as a 'pay as you go' retailer portal – this offer will give retailers a real competitive advantage in the lead up to peak season. Watch this space!