Keynote Presentation
Cate Trotter's 2020 retail trends keynote showreel is now live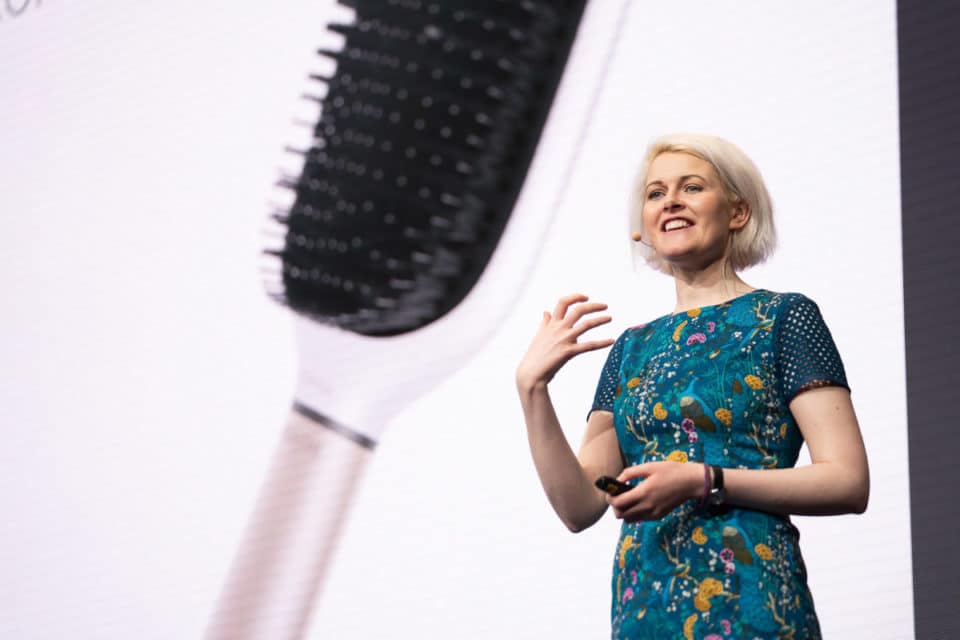 It is with great pleasure that we tell you Cate Trotter's 2020 showreel is now live! You can view it below.
Cate is our Head of Trends. We're really pleased to be able to show off some of the large and beautifully produced events she's spoken at – and some of the lovely things clients have said about her sessions.
Cate's spoken all over Europe, from Russia to Iceland to Romania. In the past 12 months, Cate's truly gone global, speaking at events in Chile, Chicago, Miami, Colombia, Mumbai and Dubai. She's brought her expertise to exclusive CEO summits and opened and closed conferences for 1200 people.
All of her sessions are created specifically for each client, according to their interests and needs. She's given presentations on customer experience, customer service, the future of the retail store, the future of ecommerce, the supply chain, grocery retail, department stores and much, much more. She's always keen to challenge the norm, questioning why things are the way they are, and highlighting how retailers can achieve much, much more. And she has the data to back up her arguments.
You can read more about Cate and her speaking profile by clicking here.
Or you can find out more about Cate and our other speakers by emailing contact [at] insider-trends.com.