Guest Post
Scan, Pay, and Conquer: Maximizing Scan & Go Adoption for Retail Dominance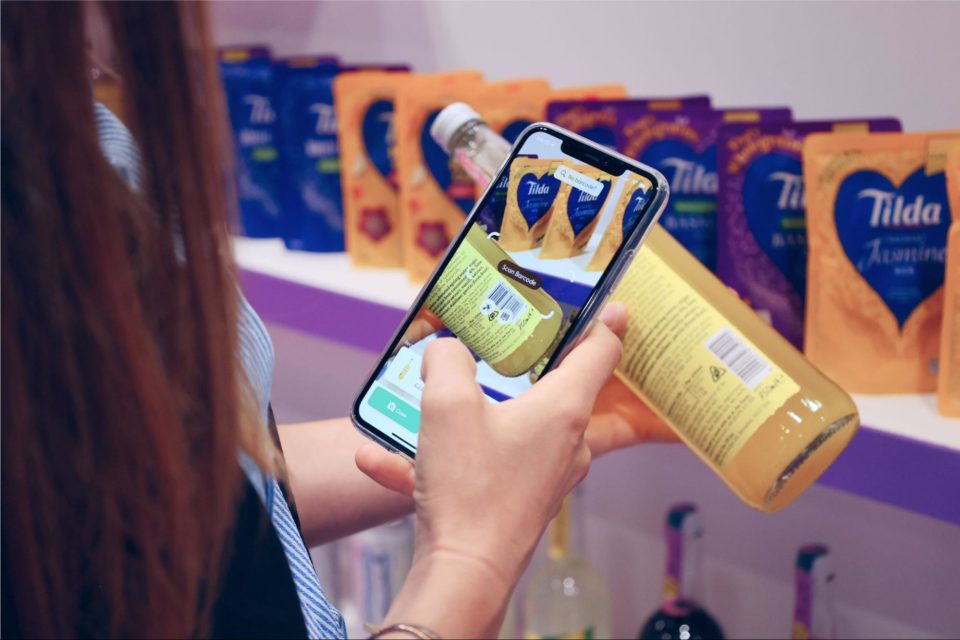 shopreme Reveals how to Supercharge Your Scan & Go Experience to Make it Fly
The Transformative Power of Scan & Go
The retail landscape is evolving at a meteoric pace, leaving retail executives constantly pondering, "What technologies should we focus on to enhance the customer experience while boosting efficiency and profits to stay ahead in the market?"
With a myriad of cutting-edge technologies at their disposal, Scan & Go stands out as a transformative solution. All the world's largest retail chains are either implementing or actively seeking Scan & Go solutions to stay ahead of the curve.
With increasing pressure to offer digital, seamless, fast, and convenient shopping experiences, these industry giants recognize the immense value of Scan & Go technology in meeting customer expectations and driving efficiency.
From Walmart, Carrefour, REWE to Tesco, global retail leaders invest in Scan & Go solutions to enhance their in-store customer experiences, streamline operations, optimize staff deployment, and ultimately maintain a competitive edge. The widespread adoption of Scan & Go by these prominent retailers highlights the significance of this technology in shaping the future of retail, as well as the urgency for other retail businesses to follow suit.
A one-size-fits-all approach, however, won't cut it in today's diverse retail environment. Retailers require the flexibility to adapt their Scan & Go solution to fit their unique stores, processes, and customers. For this, they need an invisible solution provider that offers granularly customizable solutions that cover all steps of this digital, in-store customer journey.
Driving Adoption Rates to Business-Changing Levels
You might wonder, "What's new? We've tried Mobile Self-Checkout before, but the usage numbers were underwhelming. Especially in a BYOD mode, how can we get to that satisfactory usage rates of transactions done via Scan & Go?"
We have identified five core themes that can help you drive adoption rates to business-changing levels. We see retailers implementing these themes reaching more than 10% of transactions happening via Scan & Go in a bring-your-own-device-only mode. While we give you a preview here, we will also hold a detailed masterclass at the Retail Technology Show in London in April. Let's break it down:
1. Visibility
Retailers must make it impossible for customers to miss their Self-Checkout solution. Your customers won't embrace the technology if they don't know it's there. So, how do you ensure that your retail business stands out from the competition and gets customers excited about using your Mobile Self-Checkout solutions?
It's all about utilizing every tool in your arsenal to ensure your customers know the innovations at their fingertips. Start by leveraging your in-store displays and signage to draw attention to your Scan & Go Checkout options. Don't hesitate to use eye-catching designs and colours to pique customers' curiosity.
Additionally, educate your frontline employees about the solutions' benefits and ease of use, so they can confidently promote and recommend them to customers. Be sure to include a robust online presence, showcasing the advantages of Mobile Self-Checkout through social media campaigns and targeted advertising.
Remember, the more visible and enticing your solutions are, the more likely customers are to give them a try and spread the word.
2. User Experience
Customers want crisp and reactive UI/UX, whether using smartphones, a kiosk, or a professional scanner. We are spoiled by using brilliant applications for hours on our smartphones daily. Why expect anything less when doing self-checkout? So, yes, user experience plays an important role when trying to win the hearts and minds of customers.
Remember, you usually only get one shot with Self-Checkout customers. They expect a frictionless, enjoyable, and intuitive shopping experience, so every aspect of your checkout process must meet and exceed their expectations. If they don't like or understand it on their first try, there is a high chance that they will return to queuing. So onboard them properly and guide them through the journey.
Take a close look at the entire customer journey, from the moment they step into your store to when they leave with their purchases. Offer various payment methods, including credit card, debit card, card-present payment and mobile wallet options. Age verification and basket checks should be efficient and streamlined, minimizing the need for employee interactions while maintaining security. Gather customer feedback and use it to improve your offerings and track their journey through your store to identify any pain points or challenges.
Also, Self-Checkout customers must not miss out on products, promotions or loyalty programmes. They must be able to purchase all items in your stores, redeem any promotion and get all the loyalty benefits. Indeed, they should be incentivized through personalized discounts because they are using Scan & Go. In the end, while saving time, they are also helping you run a more efficient business.
3. Store Support
The physical store must support the Scan & Go journey. Adapting your store layout and processes accordingly is critical in driving adoption and creating a cohesive shopping experience. Simple store layout- or signage adjustments can make the difference between success and failure. Especially modifying the checkout zone by creating dedicated fast lanes for Scan & Go users can be a real adoption rate booster.
Picture this: shoppers waiting in line, witnessing in amazement as Scan & Go customers rush past them.
Furthermore, integrating user-friendly add-ons can help customers manage their purchases more efficiently. Cleverly designed smartphone mounts allow customers to quickly snap their phone in and out and free up their hands to handle bulky items. For unique products, offering visual guidance to teach customers how to add them to the basket can make all the difference.
Take, for example, produce sold by the piece. While providing an in-app search feature for these items is possible, simply adding a barcode and a subtle prompt like "Scan here" can ensure a seamless shopping experience.
4. Team Involvement
Involving your entire team in adopting and promoting the solution is essential for success. From frontline workers to top-level management, everyone must be on board with the technology and understand its potential to transform the customer experience and improve overall efficiency.
Getting everyone on the same page ensures that the solution is embraced by all departments, thus maximizing its potential and impact on your business. It's a strategic technology that touches every part of the organization and needs to be treated as such. Frontline workers, in particular, play a vital role in championing your Scan & Go solution. By making it part of their daily routine and understanding its benefits, they can confidently recommend it to customers and provide valuable support during the crucial first adoption period.
Additionally, securing management buy-in is essential, as their commitment and understanding of the strategic value of the technology can drive critical decision-making that propels adoption and helps your business maintain a competitive edge in the market.
5. Accessibility
Accessibility is paramount in today's fast-paced world, where consumers expect technology to be at their fingertips. Rolling out Scan & Go and marketing it to your customers only to have it available in a select few stores can lead to frustration, as they'll be unable to use it at other locations.
Retailers should be cautious of scenarios where only a handful of stores offer Scan & Go for months after launch, as customer dissatisfaction may become apparent through app store reviews. To avoid such pitfalls, consider implementing large-scale or regional rollouts after a successful pilot, covering entire cities and promoting the technology accordingly.
Not only does this make Scan & Go more accessible, but it also generates word-of-mouth advertising. Tech-savvy target groups are more likely to share their experiences with Scan & Go through social media, spreading awareness and driving adoption among potential users.
Naturally, there's no shortage of strategies retailers can employ to boost customer engagement, and as mentioned, we're merely providing a glimpse of the possibilities in this blog post. However, focusing on these five core themes has proven to be a highly effective approach to unravelling the mystery of adoption rates. By addressing these key areas, retailers can foster an environment that encourages customers to embrace and utilize new technology.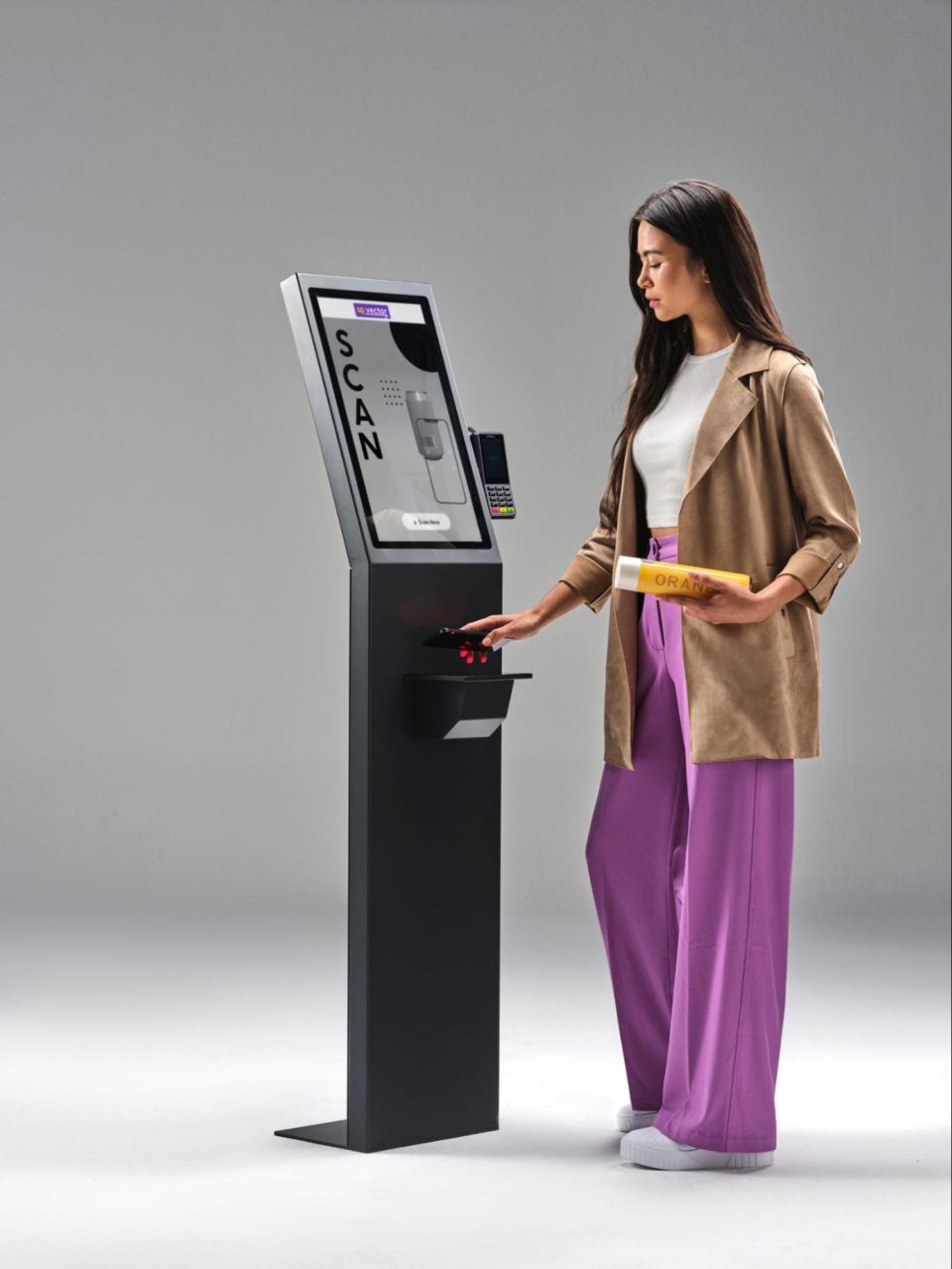 Image credit: shopreme
"So, why go with a vendor? Can't we build this ourselves?"
There is no need to start from scratch; we have already solved the self-checkout puzzle for you. Selecting an established vendor for your retail technology solutions has advantages over building in-house.
For starters, an experienced vendor, such as shopreme, brings a wealth of knowledge and a suitcase full of the more-complex use cases, having tackled the challenges and questions associated with the implementation of Scan & Go for a vast amount of some of the world's largest retailers. Our expertise lets you sidestep common pitfalls and leverage their tried-and-tested solutions, saving you time, resources, and potential headaches.
Moreover, working with a seasoned vendor lets you focus on what you do best: selling products and creating unparalleled customer experiences. By trusting a specialist in checkout technology, you can streamline the process, reduce the learning curve, and ultimately benefit from a smoother, more efficient integration of the technology into your retail ecosystem.
We offer a comprehensive ecosystem that includes various Scan & Go options, a dedicated exit solution, and an employee app, retailers can equip their stores with any or all of these components to create a seamless customer experience. All ecosystem elements communicate effortlessly, providing the smooth experience we've come to love from tech giants like Apple or Tesla.