Retail openings
The Best Concept Store Openings May 2018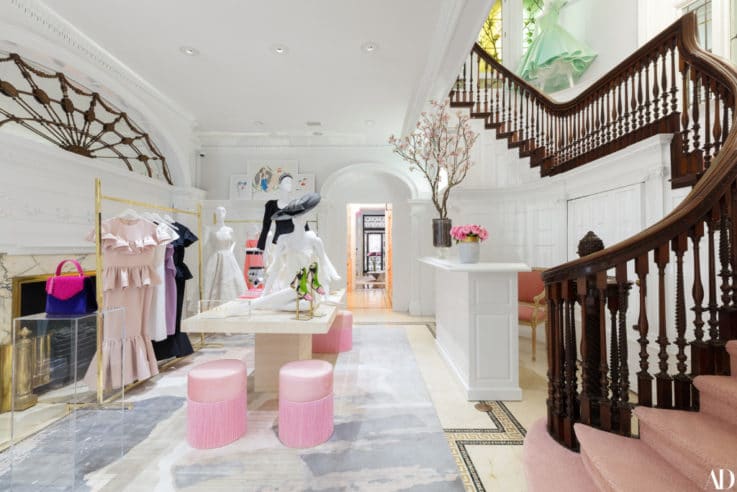 Want to know the latest concept stores opening worldwide? Keep on reading for insight into what's hot in the retail world and what's opening where.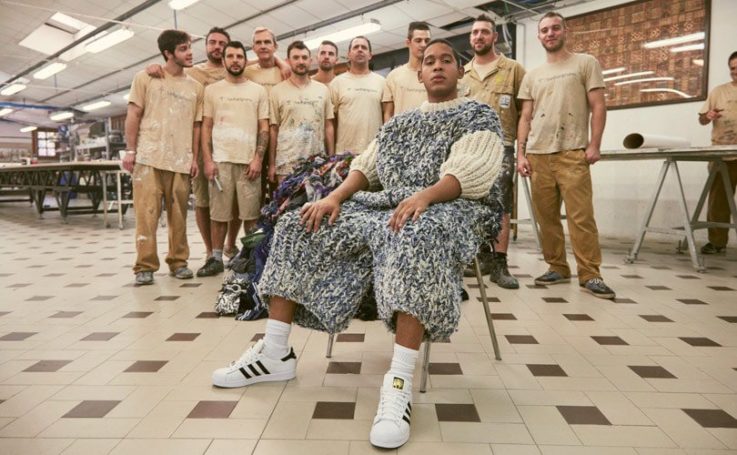 50m, London
A new destination store, 50m, is launching in London's Eccleston Yards this month, dedicated to supporting and showcasing emerging designers.
Created by London-based artists Something & Son, the aim of the new space is to tackle "sky-high shop rents in London and support new design talent". As one of the biggest challenges faced by independent brands, the store will offer space at an affordable monthly fee.
Designers from the fashion and design industries can join the 50m retail community, receiving a dedicated rail space from which to showcase and sell their work. The store will also offer a hot-desking area, events space, cafe and social meeting spot.
50m will also offer a programme of workshops and talks aimed at offering advice and support to emerging designers. Members will have access to almost 30 industry and business mentors to inspire and provide them with the necessary knowledge and tools to help their business grow. Mentors include Consultant Nick Dunn, entrepreneur Alison Lowe MBE and photographer Peter Yip.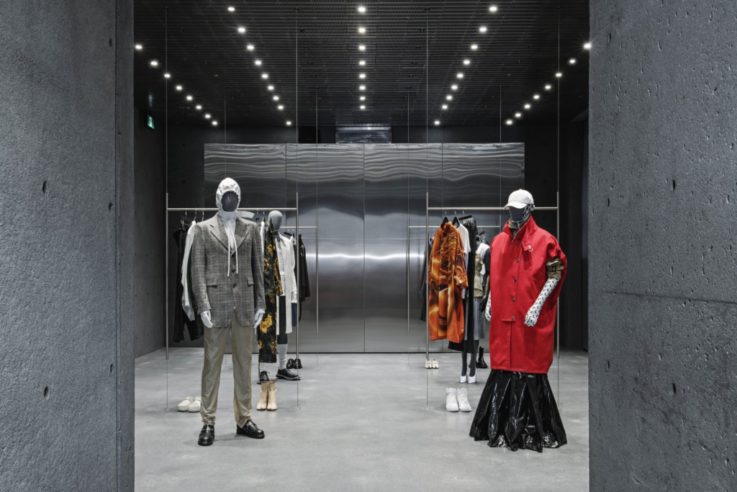 Ssense, Montreal
Luxury e-tailer Ssense is launching an innovative 13,000-square-feet concept brick-and-mortar space in Montreal, aiming to bring its beloved digital qualities offline. Under the direction of David Chipperfield, the new flagship was designed to reflect Ssense's commitment to commerce, culture, and community, all within the framework of the building's concrete five-storey space located on 418 rue Saint Sulpice.
The primary objective for Ssense isn't to sell luxury items, but to have product act as another layer of content and to allow experimentation. The retailer will continue to explore ways to use the space and play with technology to ensure a seamless shopping experience. For example, the installation of Vertical Lift Module, a system to store and fulfil orders. The layout of the store also abides by these experimental values as it is built on a grid with adaptable modular glass and stainless steel display partitions that can transform the space to accommodate any activity or project.
Beyond this adaptability, personal shopping is a priority within the store. Its appointment-based model allows consumers to have access and try on the retailer's online inventory of more than 20,000 items within 24 hours. Two levels and eight fittings rooms are specially allocated for these appointments.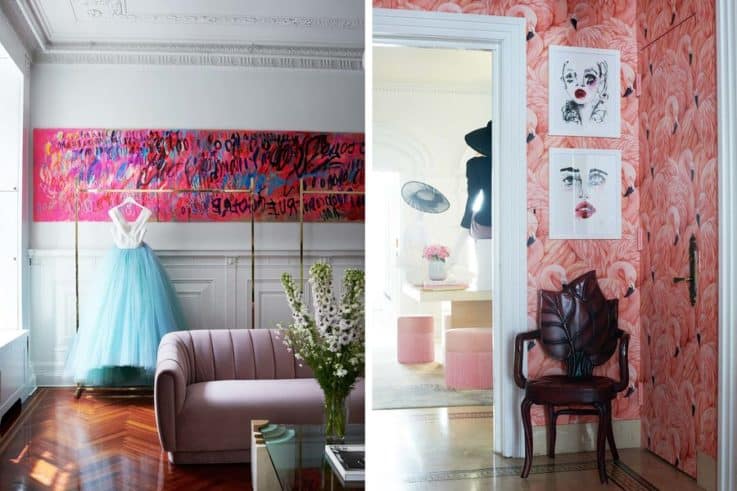 Christian Siriano, New York
Fashion designer Christian Siriano is expanding his personal relationship with customers in a new retail venture titled 'The Curated NYC'. The new concept store will feature a range of luxury clothing and accessories at all price points.
Siriano will personally curate what's in front of customers to enhance the designer-customer experience. Siriano's clothing, shoes, and handbags will be accompanied by a few other designers—plus-size clothing line Universal Standard, David Hart Menswear, European hat gallery Betto Garcia, Stephanie Kantis jewellery, and Irene Lummertz jewellery.
This diverse group of brands featured in the store is part of Siriano's mission to increase inclusivity across all facets of the customer shopping experience. The clothing and accessories are on display in an eight-floor 1920s townhouse made to feel like home and located a few blocks from Central Park. The items are featured amid a range of vintage decor and furniture from brands like Todd Merrill and Kelly Wearstler. The townhouse also includes a full café created by Alicia Silverstone and a rooftop garden for a relaxed ambience.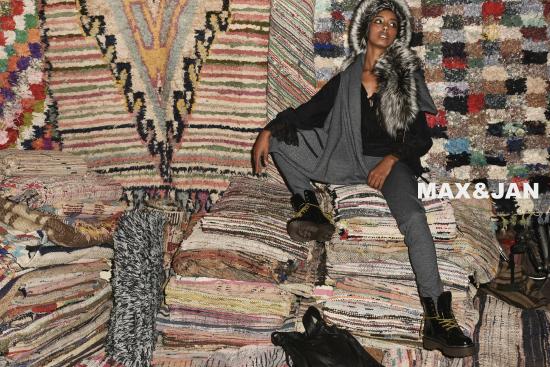 MAX & JAN, Marrakech
Moroccan based fashion and lifestyle brand MAX & JAN has opened the doors to its largest concept store in Marrakech. This new and unique flagship store features all the MAX & JAN collections as well as selected lifestyle brands but also, in-line with the young creative Moroccan crown, a large rooftop restaurant.
The new 1200-square-metre flagship store is an expansion of the current concept store located in the neighbouring property, that is a unique Medina palace once owned by the Mayor of Marrakech.
On the roof terrace MAX & JAN has opened a new stylish and relaxed restaurant with 100 seats, serving organic and locally sourced soul food. The vision is to be a foodie destination and hangout for people interested in fashion, food and fun.
Stay posted for the latest retail openings in New York, coming to Insider Trends soon. In the meantime, why not experience the best retail spaces for yourself by joining one of our London retail trend tours? We'll show you the latest in retail trends and help you out with any questions.