London
The best London store openings July 2019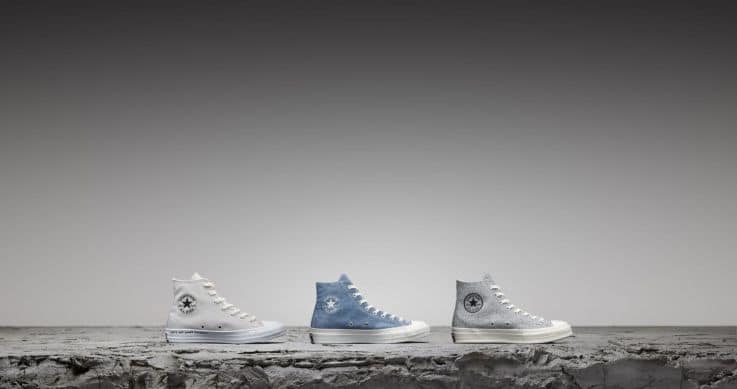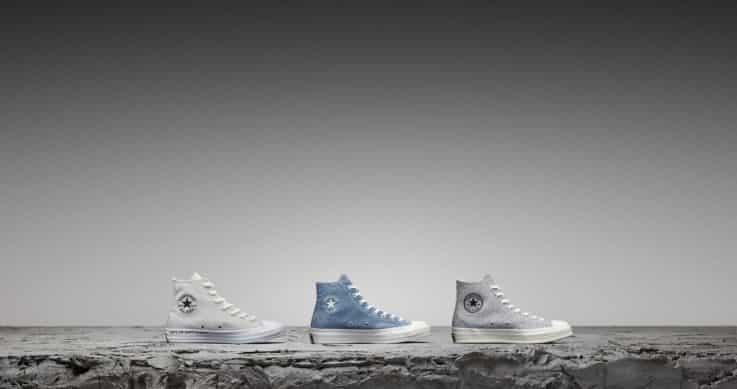 Image credit: Converse
This month's London store openings round-up is dominated by pop-ups. The onset of the summer has caused a number of retailers to experiment with new ideas, so here are all the biggest and best examples.
Westfield's Trending Store pop-up
Westfield London has experimented with an exclusive three-day pop-up shopping initiative with the help of AI trend experts Next Atlas. Using the power of machine learning, Next Atlas tracked over 400,000 global 'influencers' to find out what fashion items were trending each day. A list of trending items was then given to a Westfield stylist who hunted out those items from the entire shopping centre each morning.
It's a really cool way of getting the best of both worlds. Despite the popularity of online shopping, customers still want the ability to touch and try and feel items before purchasing – which this pop-up experience provided. It's a fantastic example of blending the digital and physical worlds – and represents a nod to the future of shopping centres.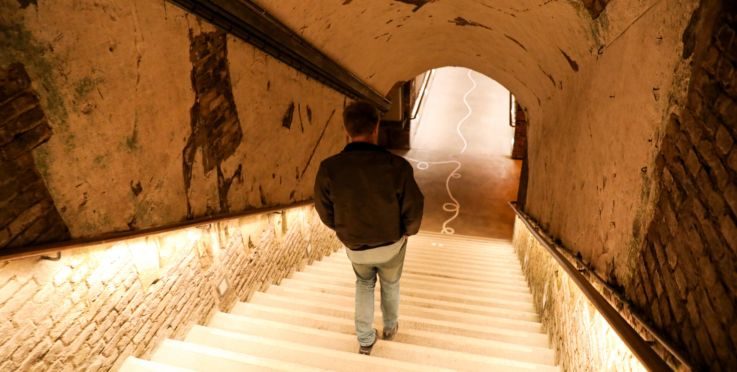 Image credit: Ruinart
Ruinart Champagne House pop-up
Fashion designer Jonathan Anderson and e-commerce platform Clos 19 teamed up with Ruinart Champagne to create a pop-up hotel in Notting Hill. Open for only 10 nights from 4 July, the one-room Hotel 1729 offers dinner, bed and breakfast and Ruinart champagne on tap.
Anderson, Creative Director of luxury fashion brand Loewe, will be taking inspiration from the House of Ruinart in Reims where he explored the vineyards and cellars. The goal is to take customers on that journey, telling the history of the brand throughout their time at the hotel. The experience is priced at £1200 for two guests but the lucky two can invite up to six guests for dinner to share the experience with them.
Pride pop-up
A Pride in London pop-up store has launched in Seven Dials in conjunction with London LGBT+ Community Pride CIC. Open until 12 July, the store has been curated in partnership with Mary Portas' creative design agency Portas. The street party themed space has been designed to mark the anniversary of the Stonewall Uprising – when members of the LGBT+ community demonstrated against oppression in Greenwich Village, New York City.
Posters and archive footage from the riots have been used as inspiration for the store. The retail space will sell Pride in London merchandise as well as Pride Gin and Pride-themed gifts from Asos. But the store has also been designed as a community space which will host a programme of events and allow people to connect with Pride.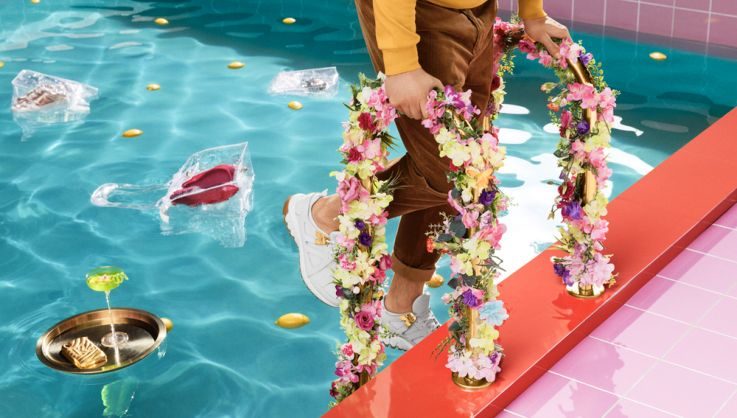 Image credit: Klarna
Klarna pop-up
Payment provider Klarna has set up a pop-up in Covent Garden designed to show retailers how injecting experiential features into physical stores can create closer engagement with customers. The immersive pop-up features lots of brands and products that were previously only available online.
From fashion and beauty to interiors and technology, brands such as Asos, Cambridge Satchel Company and Swoon have come together to create an inspiring shopping experience. The products are all for sale alongside a programme of events in-store including styling sessions, DJ sets and competitions. These positive customer experiences are likely to lead to brand loyalty and social sharing.
Mulberry gigs
British luxury brand Mulberry is hosting music gigs in London pubs in a bid to attract a younger customer.The events held in the Betsy Trotwood in Clerkenwell and The Prince of Peckham in South London will feature up-and-coming bands, DJ sets and spoken word sessions, as well as a pub quiz. Free tickets will be made available through event app Dice.
The brand is investing to help build credibility with a new generation that seek out experiences over products. The gigs also tie-in nicely with its AW19 collection that is set against the backdrop of a classic British pub – celebrating the diversity of Britain and the inclusivity of a pub.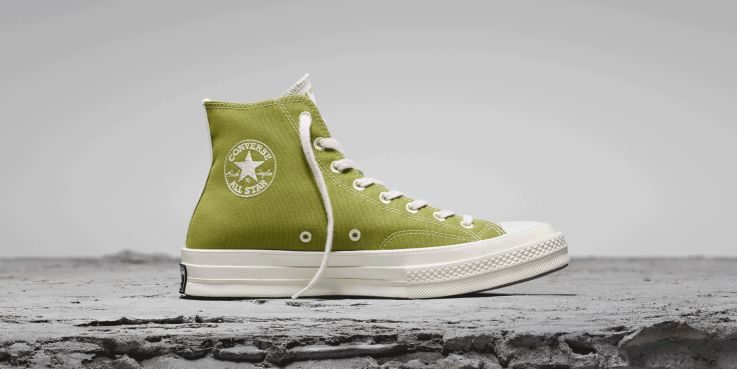 Image credit: Converse
Converse pop-up
Converse showcased its commitment to sustainability by launching a one-day pop-up recently. The space in Coal Drops Yard supported the launch of its Renew Canvas collection which is made from used plastic bottles. The space itself was created from locally sourced and recycled materials to support this launch. Converse partnered with local artists and students to display their works in-store – the focus is on utilising plastic materials in engaging and innovative ways.
The one-day event also hosted DIY workshops on upcycling garments and provided a space for education and experimentation to further support Converse's message. The eco-friendly shoes were also available to purchase in-store before their general release date, so provided a great incentive for customers to come to the space.
Paul Smith x Men in Black Suit Rooms
To celebrate the release of the Men in Black: International movie Paul Smith opened the pop-up Suit Room in its store on Floral Street (as well as one on Greene Street, NYC). The space replicates the suit rooms from the film to give visitors a taste of being a secret agent.
Paul Smith worked in collaboration with costume designer Penny Rose to design suits for the film's lead characters as well as a host of secret agents. Smith has also designed a capsule collection for the Suit Room, which will coincide with the film's launch date to generate some buzz.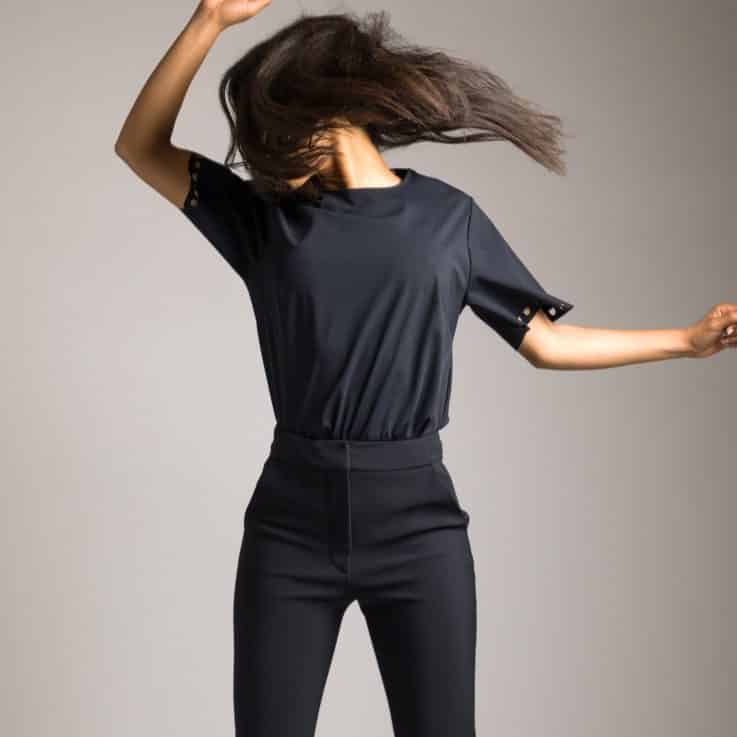 Image credit: Dai
Dai Performance Lab pop-up
London-based brand Dai makes office wear that is actually comfortable to wear. It is essentially workwear that works in the same way as athletic wear – made from materials that you can breathe and move in. But there's an added bonus: it works with partners that care about their environmental footprint.
The pop-up store near Marylebone has been coined a 'Performance Lab' – a space that can tell the story of the brand's sustainability focus. It is something that customers increasingly ask for in garments they are purchasing but the information isn't always there.
The store is a place for people to gather and learn about the processes involved in making Dai's products. It even has an installation of clear cubes to illustrate how modal is made. This store is a community space, exhibition and store all rolled into one and we think you'll continue to see more like this in the future.
Goop Harvey Nichols
After a successful pop-up space in Notting Hill that eventually became a permanent store, Gwyneth Paltrow's lifestyle brand Goop has launched a shop-in-shop in the Harvey Nichols department store. In line with the Goop brand, the store will sell beauty, fashion, wellness and homeware products.
The store also has its own on-site cafe with its own smoothie menu. The launch date tied in with the two-day Goop summit hosted by Gwyneth herself, which featured a host of panels and workshops, and a focus on mental, physical, emotional and spiritual health.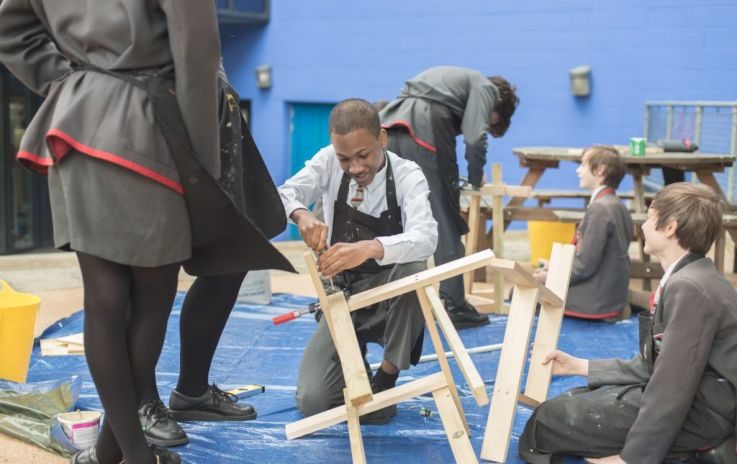 Image credit: STORE
Store Store
Store is a London-based organisation made up of artists, architects and designers that come together to address the social imbalance and lack of diversity within their industry. It puts on workshops and courses, events and exhibitions as well as taking on social design projects itself. It has set up Store Store – a physical shop in Coal Drops Yard – so that students from local state schools can make their own products which are then sold in store.
The majority of the profits go back into Store Projects but a fifth is given to the students that made the items or alternatively to a charity of their choice. It not only gives disadvantaged students the ability to design and create products they wouldn't otherwise have access to, but it also builds a community around the store. Customers have the benefit of purchasing unique items where proceeds are going to great causes.
Explore the very best of London's retail with an Insider Trends retail safari and get insights that will help you get ahead.