Concept Stores
The Best New Concept Stores January 2020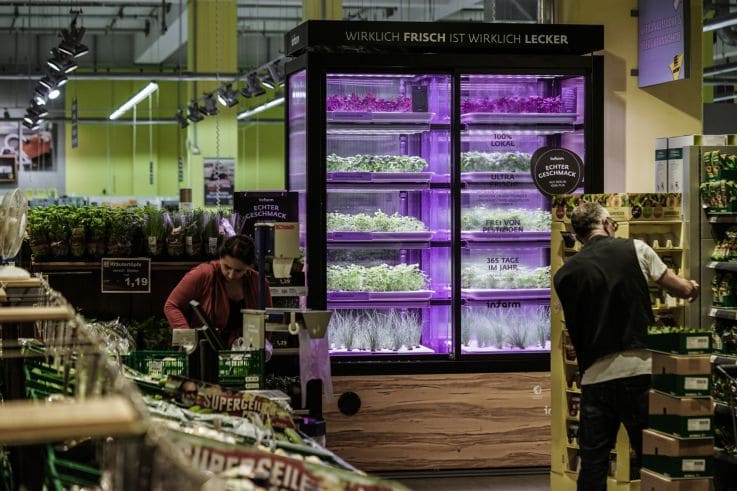 We're back with another roundup of the most exciting new store concepts around the globe. Retailers are thinking up all sorts of innovations to enhance the shopping experience, from snow rooms to picking your own produce. Read on to find out more about these latest concept stores.
Yankee Candle 'World of Home Fragrance' (Natick, Massachusetts)
Iconic candle retailer Yankee Candle has launched a new store concept in the Natick Mall. The more intimate shopping experience is focused around the 'World of Home Fragrance'. The store has upgraded its personalisation station – where customers are able to curate their own home fragrance scents in a fully immersive experience.
The new concept puts fragrance first whilst ensuring it resonates with Yankee Candle's loyal customer base. The customisation table is where customers can experiment with fragrances as well as customise candle labels with a photo and personal message of their choice. The store has been careful not to lose sight of what is important to loyal customers whilst delving into new territory.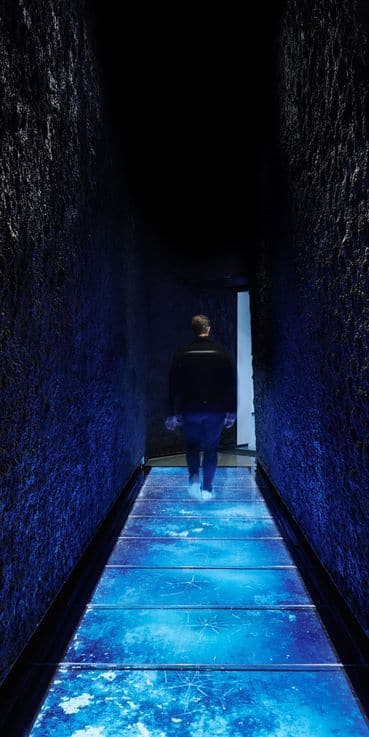 Image credit: Canada Goose
Canada Goose 'The Journey' (Toronto)
Canadian outerwear retailer Canada Goose has opened a new store in Toronto without any inventory. Instead customers are treated to a multi-sensory experience so they can understand why its coats have the high price tag.
The entrance to the store known as 'The Crevasse' is a glass walkway that simulates cracking ice as you walk over it whilst sounds of the arctic echo around you. Customers can enter the 'gear room' in order to select a coat of their choice before entering 'The Cold Room' where arctic conditions are replicated up to -12 degrees celsius, including real snow. The walls display original films about cold and nature in an excellent example of brand storytelling. If the 'Cold Room' has done its job, customers can order in-store and if they live in the Toronto area have the item delivered to their home that same day, or the next day.
Mulberry (Leeds)
Luxury British fashion retailer Mulberry has launched a new store concept in Leeds. The store will stock the full range of merchandise as well as a Leeds-exclusive tote bag. The store is also offering an elevated range of client services including same-day delivery, in-store shopping appointments and a drop-off repair service. The new concept has been designed to offer customers a seamless omnichannel experience. Other initiatives include a range of gift items where proceeds will go to UK homeless charity Beam.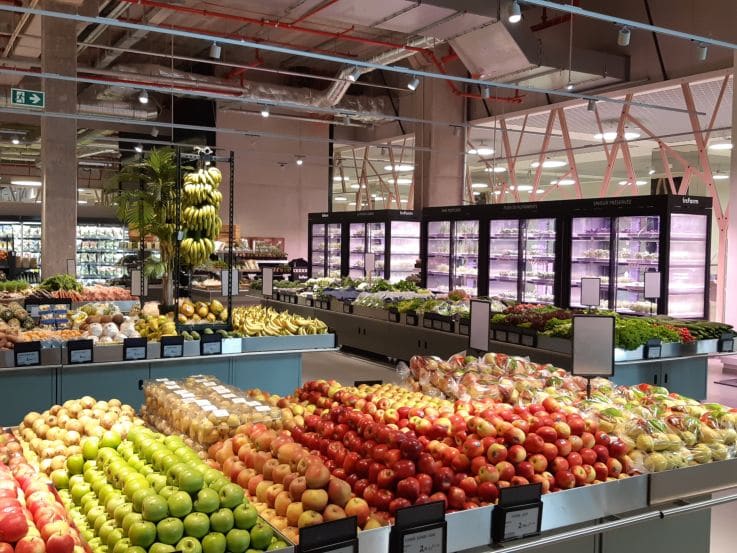 Image credit: Kroger/Infarm
Kroger 'pick your own' (Seattle)
American grocery retailer Kroger has partnered with Berlin-based startup Infarm to install living farms within its stores. Initially starting at two QFC groceries in Bellevue and Kirkland, the farms will grow items like herbs and leafy greens. With this new partnership, the store is able to combine its passion for fresh, local produce with innovative technology, ensuring customers receive the freshest produce possible.
It is closely linked to the retailer's 'Zero Hunger | Zero Waste' social impact initiative where it plans to end hunger in local communities and eliminate waste across the company by 2025. Living produce removes the need for extended transportation and storage which in turn makes for a more sustainable product.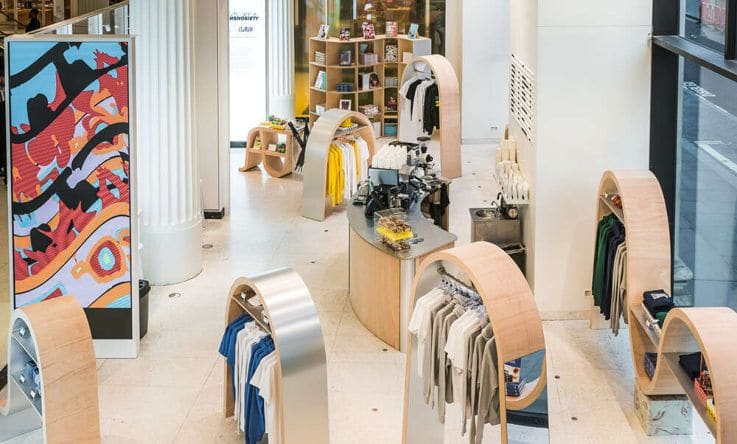 Image credit: Selfridges/Highsnobiety
Highsnobiety X Selfridges collab (London)
Media brand Highsnobiety has taken its first step into physical retail as a standalone brand. The authority on streetwear has partnered with department store Selfridges to launch the Co.Lab pop-up. Located in the Selfridges Corner Shop, the space has a café, bookstore and retail space stocking own brand and co-branded products. The space is alongside the release of its documentary Colette, Mon Amour – an hour long film about the iconic Paris concept store which is accompanied by a capsule collection. The recently launched Selfridges cinema will hold screenings of the film. Having such a wide following online can only help bring loyal fans to the physical space and help build the community.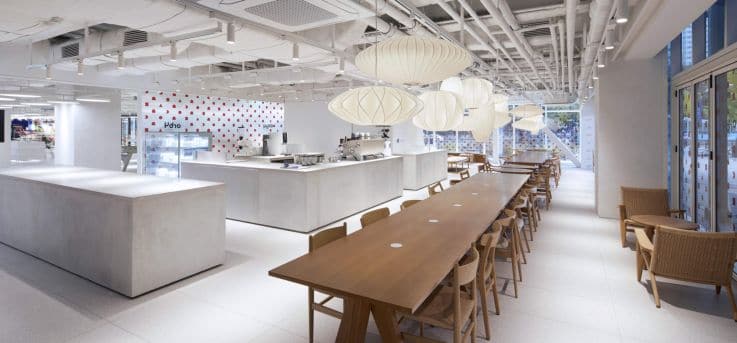 Image credit: The Conran Shop
The Conran Shop (Seoul)
British design store The Conran Shop has opened the doors to a new store in the thriving Gangnam area of the city. Located in what was once a car park, the standalone space is connected to the Lotte department store. The space itself is constructed with paired back glass, steel and minimal walls so the products can speak for themselves. It also has the ability to easily change between seasons and collaborations at minimal cost.
The Conran name is relatively unknown in South Korea so the goal for the store was to be the best design store in the city, as opposed to just another Conran store. Whilst the store currently evokes the spirit of the London store, the plan is for it to evolve over time with Korean influences.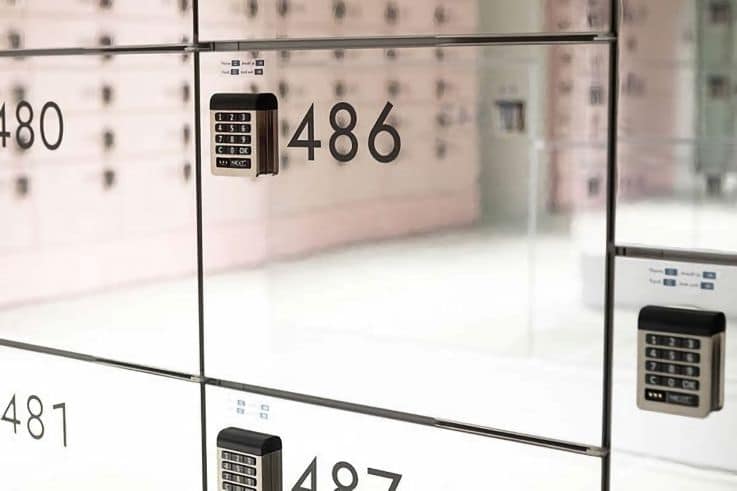 Image credit: Posti
Box by Posti (Helsinki)
Finnish logistics company Posti has created an exciting new self-service store with consulting company Motley. Designed by design studio Fyra, 'Box' is a destination between the online store and home that until now has been missing.
The space has been created for online shopping customers to have their items delivered, collect them and try on and then return what they don't want. The space has over 600 lockers in which items can be delivered and securely stored. There are also re-wrapping services for the items you wish to return. In an added bonus, customers can leave packaging there to be recycled without having to carry it home. The store has been designed to be comfortable and convenient, with sofas and hot drinks available to customers.