Retail openings
The best new retail ideas worldwide February 2020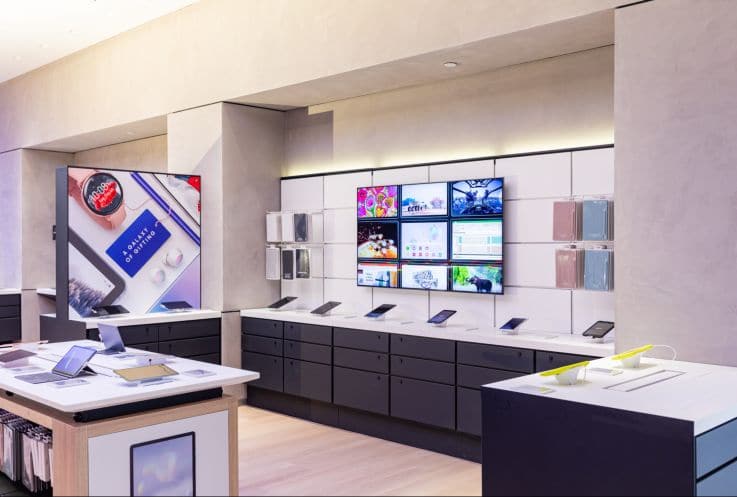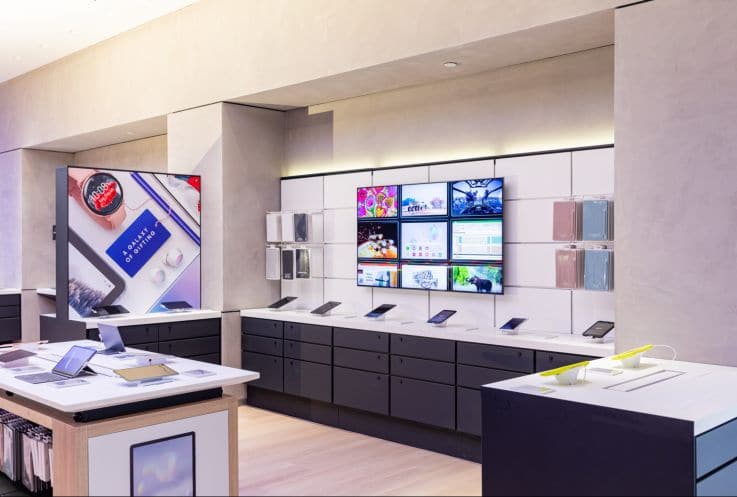 This month's round-up is packed with exciting new openings and initiatives from all over the globe. There is a notable growing trend towards sustainability efforts, as well as great examples of how technology is shaping the way consumers shop. Experience-led initiatives are still proving to be popular too – as you'll see in this comprehensive round-up.
Alepa Chatbot (Finland)
Corner store chain Alepa has created a chatbot that allows customers to request items to be stocked in their local Alepa store. The purpose of the chatbot is to provide customers with a greater selection of products that better reflect the needs of the neighbourhood. Built into the Facebook messenger app, the campaign has been described as a 'hyper-local integrated digital initiative'.
Customers can request the items they wish to have stocked in their local store via the app and the retailer will fulfill their requests within 48 hours. The items are then added to the shelves with the label 'Korttelitoive' which translates to 'block wish'. Digital screens outside advertise the new products in store and show who has requested them. The idea has been embraced by 90 different neighbourhoods and 9/10 users say the scheme is beneficial to them.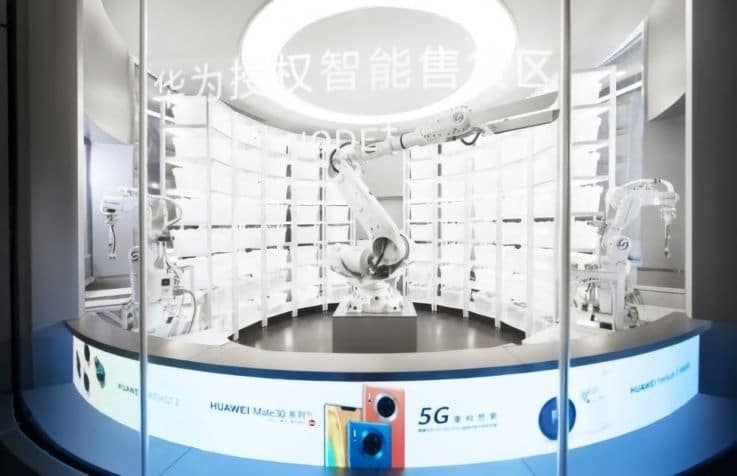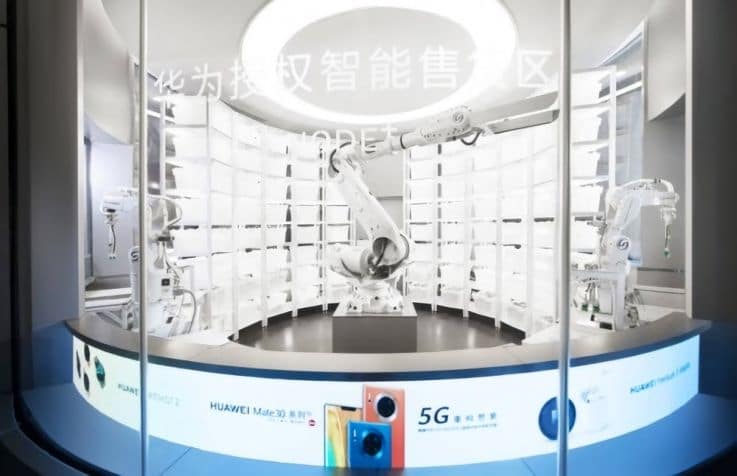 Image credit: Huawei
Huawei unmanned store (China)
Chinese technology company Huawei has opened its first unmanned smartstore in the city of Wuhan. The space uses robots instead of staff meaning the store can be opened round the clock. Customers can choose a product via a touchscreen, and orders are then picked by a giant robotic arm and a small robot will deliver to the customer. Due to the size of the store it is currently offering small and lightweight products such as smartphones and accessories. It's also a very manageable way of testing out an innovative idea.
H&M Rental Service (Stockholm)
High street giant H&M is now tapping into the billion dollar rental market. The flagship in Stockholm is offering customers the opportunity to rent items from its party and wedding selection. The retailer is aware that fast fashion is not a sustainable business model and is under pressure to boost its environmental credentials. By offering such a service it can reduce its carbon footprint and energy use. Customers who wish to take part in the scheme must be signed up to its loyalty programme. H&M is promoting sustainability in other areas too – the store also features a repair service.
Hello Kitty pop-up (Seattle)
Hello Kitty is celebrating 45 years of the fictional Japanese character with a 'Friends Around the World' tour. Most recently popping up in Seattle, the immersive travel-themed event gives fans a passport and boarding pass on arrival. Here they are transported to various different cities including London, Paris and New York. Each area offers something that is distinctive to that city, such as the replica Eiffel Tower.
Throughout the experience customers could purchase Hello Kitty-themed drinks, snacks and souvenirs and the tour ends with a gift shop full of Hello Kitty merchandise. In a bid to localise the event, there was a Pacific Northwest-themed lodge where customers could get refreshments from local Seattle businesses.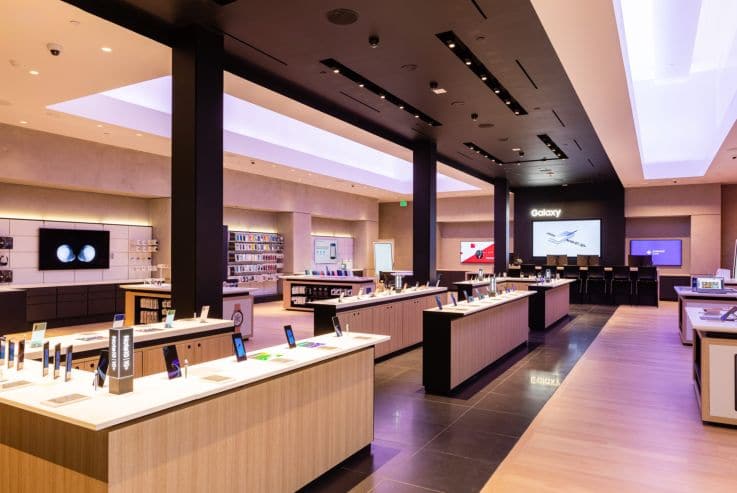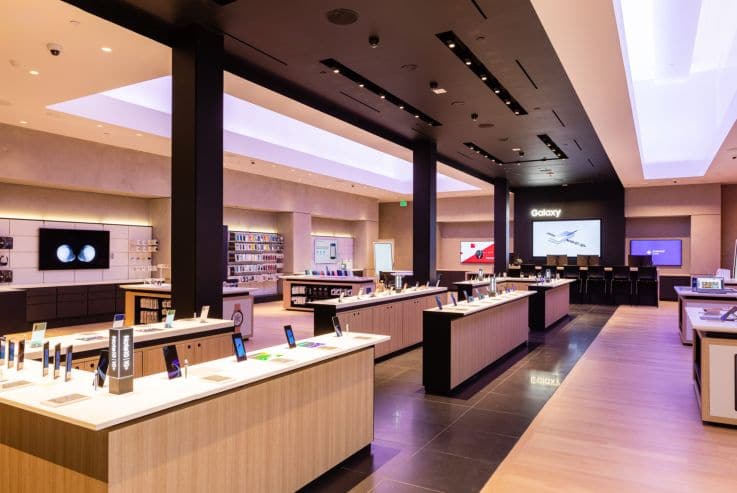 Image credit: Samsung
Samsung (California)
Palo Alto (Silicon Valley) is now home to a new Samsung store that is being hailed as a prototype for future store rollouts. The area has been chosen for its large Samsung following and it gives those customers access to the full breadth of the retailer's product line.
Visitors can test out devices upon request and feel involved with everything Samsung is doing. There is also full customer service and device repair and support. The store has taken lessons from its other retail locations when designing this store to make it as good as it can be. Thought has even been given to the way customers move throughout the store by making bays moveable and adjustable, according to whatever is learnt elsewhere.
SKP Experience Space (Beijing)
Chinese department store SKP has created a futuristic 'retail experience space' in its store in Beijing. Partnering with eyewear brand Gentle Monster, it has created theatrical settings based on the concept of a 'Digital-Analog future'. The current space is called 'Future Farm' featuring robotic sheep, Martians and kinetic penguins. The store is also home to Gentle Monster's 21st global flagship and the retailer has also collaborated with Nudake to create a Mars cafe. For fans of Gentle Monster or of theatrical set design it is not to be missed.
W Hotels X Rent The Runway (USA)
Marriott's W Hotels and Rent the Runway have partnered to offer guests 'insider access' to Rent the Runway's entire collection when visiting four of its hotels. Aimed at making packing less stressful for its guests, orders are simply delivered to a chosen destination. 'Mini closets' are available at each of the hotels in case there is an issue with sizing or a desire to add additional items during a stay. The clothing selection at each hotel takes into account the climate and the activities you may embark on whilst there. At checkout you simply drop the items off at the welcome desk and the hotel will take care of the rest. The hotel is not only able to take the stress out of packing for its guests but it is also promoting sustainability with the initiative.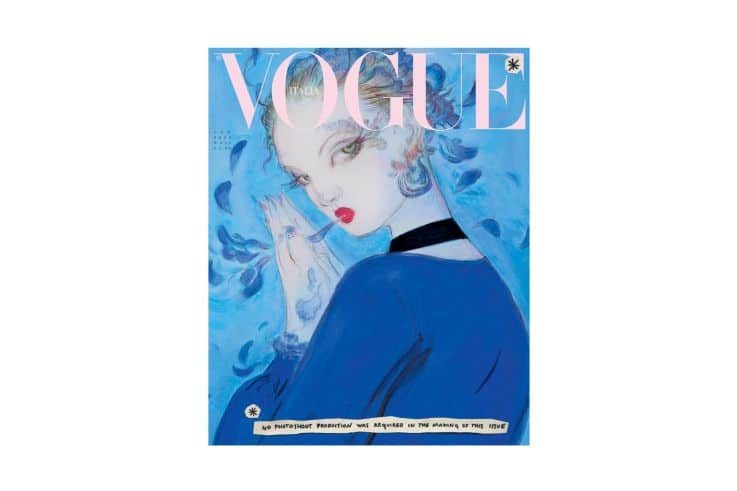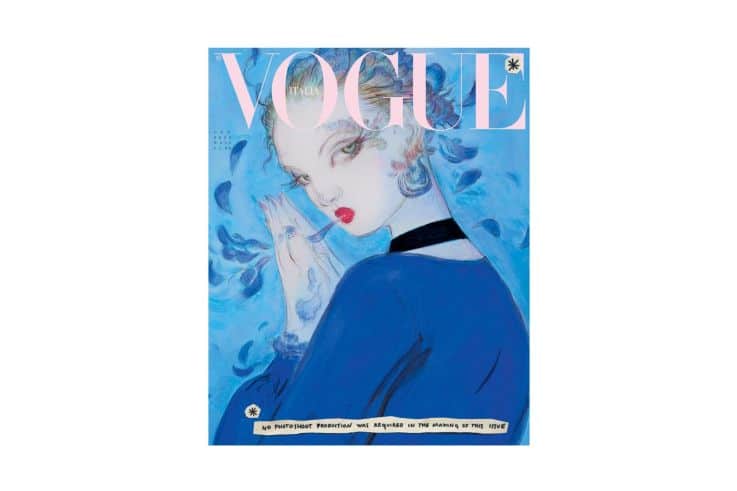 Image credit: Vogue Italia
Vogue without photos (Italy)
Italian Vogue's January 2020 issue had no photographs in a statement about sustainability. The fashion shoots have instead been replaced with illustrations commissioned from eight different artists. In a statement, Emanuele Farneti, Editor-in-Chief of Vogue Italia explained the resources that went into the September 2019 issue of the magazine – from the man-power to the flights and train journeys, not to mention the deliveries, packaging and catering. The purpose of the illustrations is to reduce the environmental impact of photo shoots but still be able to showcase the clothes. All illustrations feature the phrase 'No photo shoot production was required in the making of this issue'.
Shiseido Beauty Innovation Hub (Shanghai)
Japanese cosmetics company Shiseido has opened its first beauty innovation hub outside of Japan. The hub is located in a WeWork flagship co-working space and is designed to get as close as possible to the consumer. The community space is for consumers, researchers and industry partners to embrace new ways of working.
Shiseido is well-known for its product innovation so the ability to connect and collaborate with people will enhance this. The retailer created a Business Innovation Team for China in 2019 to move into the hub and collaborate with the community that is being built there. This should help the retailer continue to disrupt the industry going forwards.
Watch this space for more interviews, retail openings and retail innovations. You can also follow us on Twitter, Facebook or check out our LinkedIn page. See you soon!