New York
The Best New Retail in New York – September 2023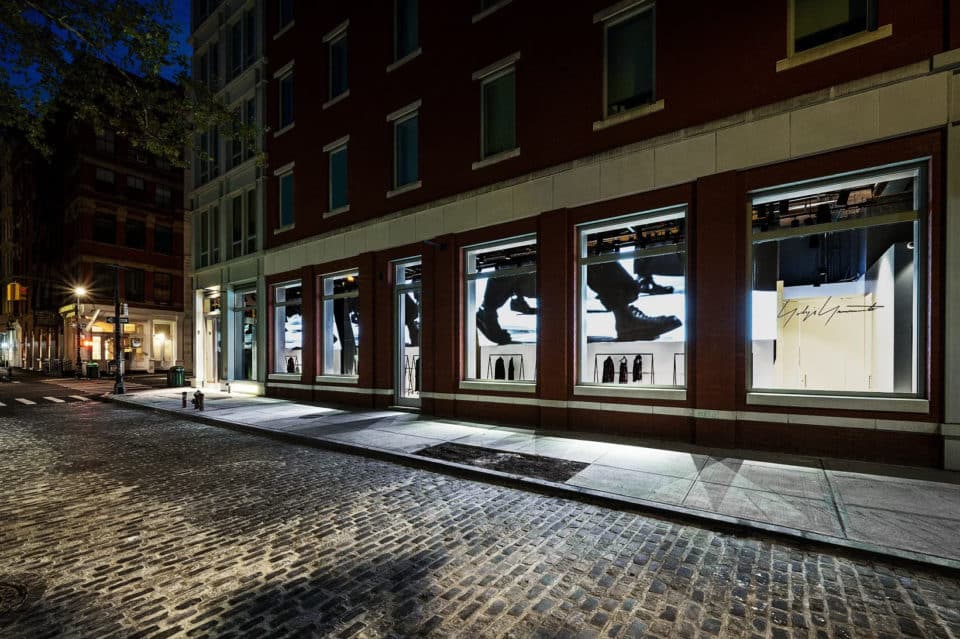 Fitting for a city location like New York, brands are focusing on culture this month, ensuring that customers are able to access different forms of art at their locations.
Stores are including sculptures, photography collections, curated book selections and other such artistic touches to encourage shoppers to soak up the surroundings while they browse.
We've also found a watchmaker including arcade machines in their space, as well as brands looking at diversity and inclusion within their choice of designers.
Read through our latest list of best new retail in New York to find out what the current trends are.
Madewell, Manhattan
Denim brand Madewell has revamped its store in New York City, with a new focus.
The refreshed flagship includes a Denim Atelier, the first of its kind in a Madewell store. The atelier is a space not only for trying on clothing, but also taking the best photos for social media, with new lighting and mirrors. Customers can also book appointments either individually or with friends to receive personalised advice and fitting services, with free drinks on hand.
The store includes all men's and women's collections, along with a selection of books in a pop-up from McNally Jackson Books. Customers can browse the curated collection and scan QR codes to purchase books.
Yohji Yamamoto, Soho
Japanese designer Yohji Yamamoto has launched a new store, Yohji Yamamoto New York Wooster, in Soho.
The store concept is to showcase the artistic vision of Yohji Yamamoto, as well as his collections under the Yohji Yamamoto name, and new brands LIMI feu and Y's.
The space includes large LED panels which will be used to display different art. Currently, the walls display monochrome photography of the recent Autumn-Winter Yohji Yamamoto collection, taken by Takay. In addition, the store features special beacons to allow customers an instant collection with the brand's online store.
Áwet, New York City
Áwet, a luxury clothing brand, has launched its first flagship store, called Livewear, in Manhattan, with a focus on showcasing the work of BIPOC designers.
Brands included at the store are Gogo, Harbison Studio and Muehleder. Áwet is dedicated to supporting its designer community, with brands able to retain 100% of sales and contribute to the culture and ethos of the store.
The space is broader than sales and allows designers to hold a variety of events and displays, as well as connect with the local art community.
Herschel Supply, New York City
Lifestyle and travel brand Herschel Supply has launched its new flagship store in Soho.
The store location was chosen specifically for the industrial aesthetic, with the paint stripped back to expose the original New York City features. Emphasising a West Coast theme, the store includes large boulders of granite and specially designed cedar sculptures. Artwork from photographer Stephen Wilde is displayed throughout, creating a tranquil atmosphere for customers to browse.
Customers can purchase from Herschel Supply classic products and its latest Studio Collection, as well as travel items such as luggage.
Avirex, Soho
A new pop-up experience has been launched in Soho by luxury streetwear brand Avirex.
The brand is known amongst fashionistas and celebrities for its retro flight jackets, and the store will feature this history. There is a special display of Avirex fans throughout the years up until the present. Additionally, curated clothing from the Avirex archives will be available for customers to view.
Shoppers will be able to choose from a selection from the current Avirex range, as well as exclusive seasonal items.
Breitling, Meatpacking District
New York City has seen the launch of another luxury watch brand with Breitling moving into the Meatpacking District.
The store's concept aims to help customers explore the brand at their own pace and find the right watch for them. The design incorporates elegance and vintage touches within an industrial space, and expands Breitling's hospitality theme.
The space includes Breitling Kitchen, with a coffee bar at the top level, and vintage arcade machines with a drinks bar at the bottom level. The brand has also partnered with Deus ex Machina to create a bespoke collection of clothing, travel items and accessories. There is also a special display of photography to complement the brand's air, land and sea watch designs.
Now is the time to start gathering insights for your 2024 retail strategy. Talk to us about a custom report to understand what's next for your sector.