India
The Best New Retail Stores in India – May 2023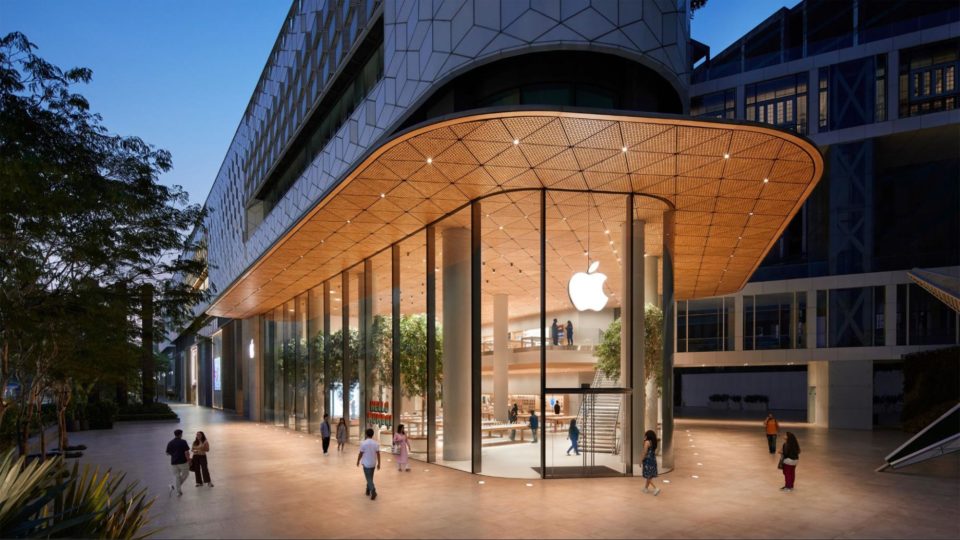 India is a growing market for retailers, who are launching new stores in the region for the first time, or building large flagship spaces.
The focus is on personalisation and customisation, allowing customers to tailor products to their own needs. Sustainability also remains a core interest in both store design and product offerings, with fashion retailers in particular encouraging customers to bring in items to be refreshed.
This month, we have an iconic fashion brand returning, denim brands expanding their stores and a demonstration space for testing electronic products.
Read on for our top picks of exciting retail openings in India this month.
Sabyasachi, Mumbai
Famed Indian designer Sabyasachi has opened the brand's biggest flagship store in Mumbai with a launch party attended by celebrities and socialites.
The look of the store is more akin to an elegant classical museum, with columns, dark wood and chandeliers. Items within the store, such as artworks and books come from the Sabyasachi Foundation, which supports and champions indigenous arts and crafts.
The high-end fashion for which the brand is known can be found across three floors with bridal wear on the ground floor, including an exclusive collaboration with Christian Louboutin.
The first floor has jewellery, and men's and women's collections are on the second, along with a growing collection of bags. There are also private rooms available for bespoke tailoring and made-to-measure clothing. The store aims to expand its offering with sunglasses, beauty products and interior décor.
Lee, Bengaluru
Following a successful digital partnership with Ace Turtle, iconic denim brand Lee has opened its first physical flagship in India.
The store is equipped with many technological innovations to help shoppers as they browse. Electronic labelling on the shelves helps customers learn more about the brand and the products, while "Endless Aisle" lets them order from a wider array of items not physically displayed in store. Personalised recommendations are also available via smart mirrors dotted throughout the store.
Continuing with the growing sustainability trend in retail, the in-store Lee Studio is for customers looking to extend the life of their Lee clothing. They can choose from embroidery, alterations and badges or simply have their garments mended.
Apple, Mumbai
Apple has opened its first flagship in India with CEO Tim Cook flying over for a meet and greet with fans. The launch was celebrated both physically and digitally with local activity including a group of musicians playing outside, and an Apple playlist and wallpapers for download.
Visitors to the store can access advice and guidance from Apple staff who speak 20 different languages between them, and can also browse all the latest products. The brand is also offering its Today at Apple sessions for free, and has created a special programme called Mumbai Rising, including sessions with Sandunes at the Music Lab, and Boomranng Studio at the Design Lab.
Dyson, Ahmedabad
Dyson has opened a new demonstration store in the Palladium Mall in India, which allows customers to explore its products and technology.
Shoppers can test vacuums on a variety of floor types with different kinds of dirt, which the store feels is more akin to real life. Display screens are spread throughout the store to inform customers about other products and the technology behind them, such as indoor air quality.
The store is also offering complementary hair appointments, where customers can have their hair styled with Dyson products. All staff in-store have been expertly trained on the products and can give advice and guidance to shoppers.
Levi's, Bengaluru
The largest Levi's flagship in Asia has opened in Bengaluru, as part of the brand's expanding NextGen store concept.
The NextGen concept celebrates self-expression and creativity through digital and physical means. The store launch culminated in a collaboration with The Aravani Project, who created art symbolising the area's past and future. The designs from this collaboration can be customised on items in the store.
The Tailor Shop is the focal point of the space, with professional tailors on hand for customers to alter their pre-owned Levi clothing as well as any new items they have bought in-store. The alterations on offer include restoration, personalisation, embroidery, pins and other services.
Levi is celebrating the 150th anniversary of its 501 jeans which, along with trucker jackets, are part of a larger display in-store. The brand is looking to expand on its collaborations and premium offerings in future.
BLive, Kolhapur
Electric cycle and scooter brand, BLive, is launching new stores to help improve the take up of electric vehicles in India.
The new store in Kolhapur allows customers to choose from a range of electric vehicles (EV) including brands such as Amo, Gemopai and Batt:RE. They are also offering special financing options where customers can trade in their petrol bike for a new EV.
BLive wants to offer a one-stop-shop for customers and will provide a range of other services such as after-sales, roadside assistance and extended warranties.
Inspire your retail team with a tour of the best stores that you don't know about. Book your personalised retail safari today.