Shanghai
The Best New Retail Stores in Shanghai March 2020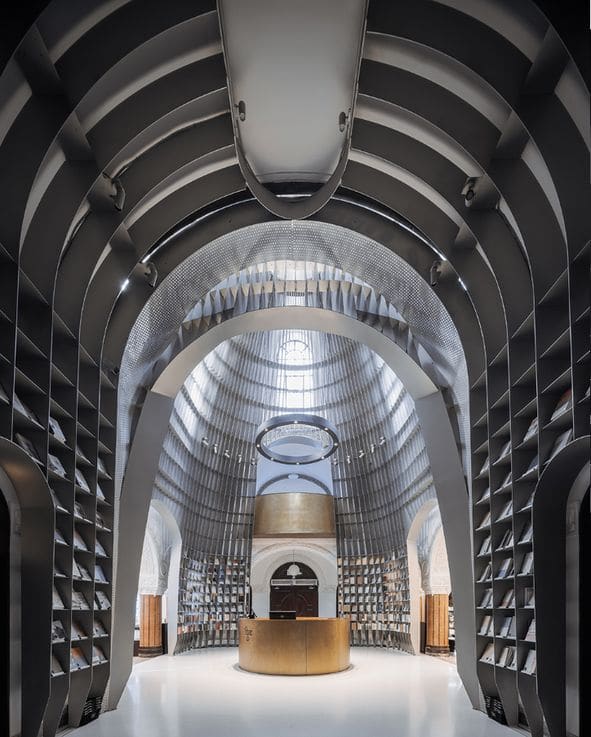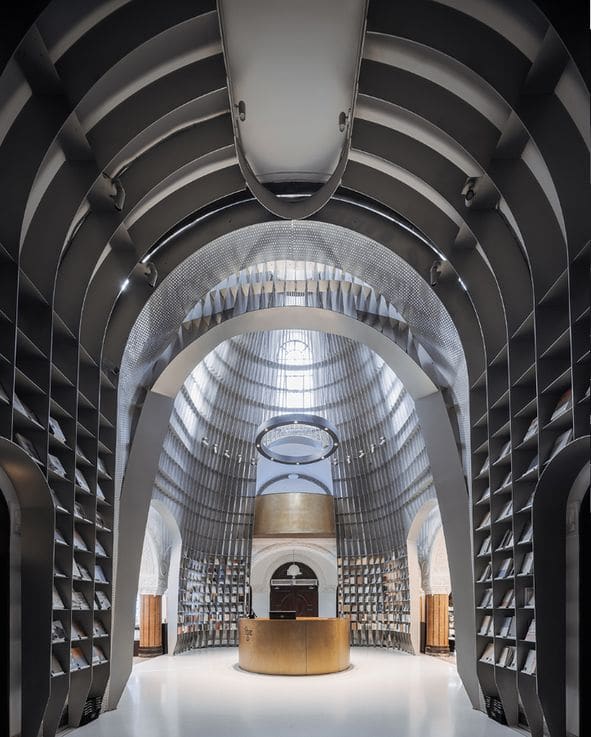 We are featuring a new city this month as part of our regular city roundups. Shanghai is a location pushing the boundaries of retail so much that we felt it deserved its own entry. So without further ado, here are the best new openings in Shanghai in March…
RELX Flagship
China's biggest e-cigarette brand RELX has opened its first flagship store in Shanghai's central business district. The retailer currently has over 60% share of the market which is only strengthened by the number of retail outlets it has opened since January 2019. The store is being hailed as a space to educate and better communicate the product and its values to customers. It features a brand experience area, a consumer education area, an interactive zone and device engraving services.
Technology is also playing a huge part in the social responsibility of this 18+ store. RELX's Project Sunflower facial recognition technology ensures young people attempting to enter the store are identified automatically and denied service. Customers also undergo another layer of automated verification to ensure a match between them and the ID presented when making a purchase.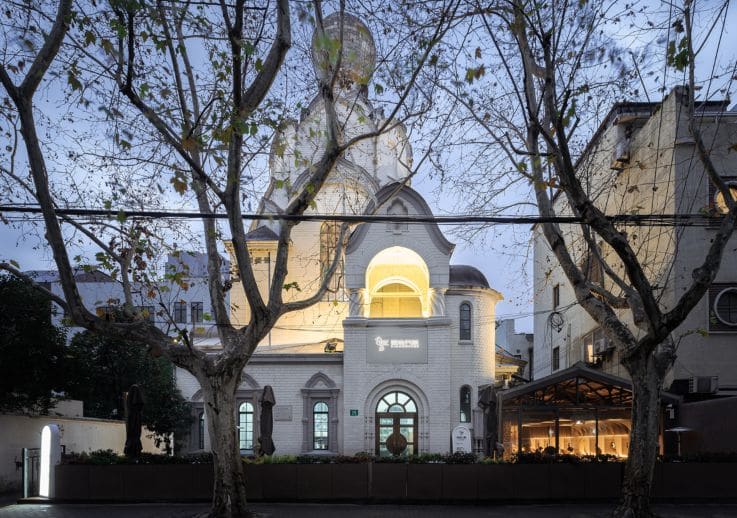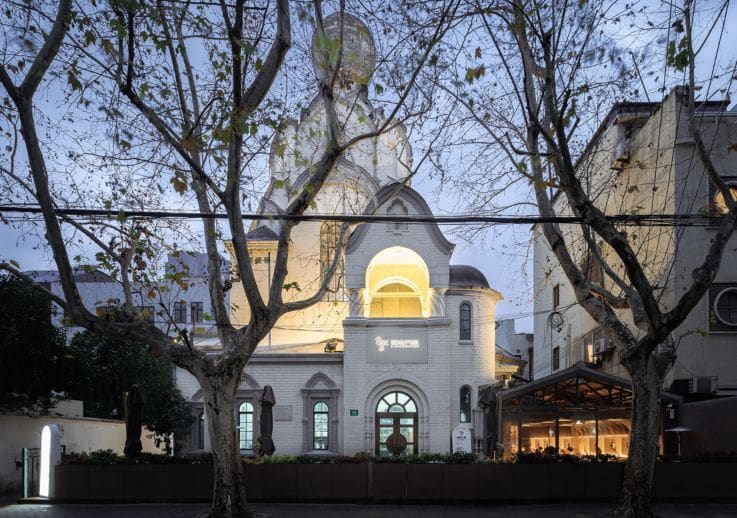 Image credit: Wutopia Lab
A bookstore specialising in poetry has opened in a converted church in the Huangpu district. The concept, created by Wutopia Lab, is to build a church within a church – honouring the original structure. The original outline of the church features heavily in the design throughout the store.
Dramatic light filters through perforated steel plates and the books themselves are displayed in the steel plates which double up as shelving. The store features a cafe which has been painted brown to make it feel warmer and a place customers will want to linger.
Tiffany & Co Flagship
Tiffany has relocated its Shanghai flagship and it's now twice the size of the original. This is its biggest store in North Asia, located in Huaihai Road, and is also home to the very first Tiffany Blue Box Cafe on the Chinese mainland. The design interiors have incorporated a variety of sustainable and energy saving elements, and the focus of the store is to become a 'showroom for brand building'. Central to that goal will be the cafe, which offers a high-end all day menu and aims to keep customers in store for longer.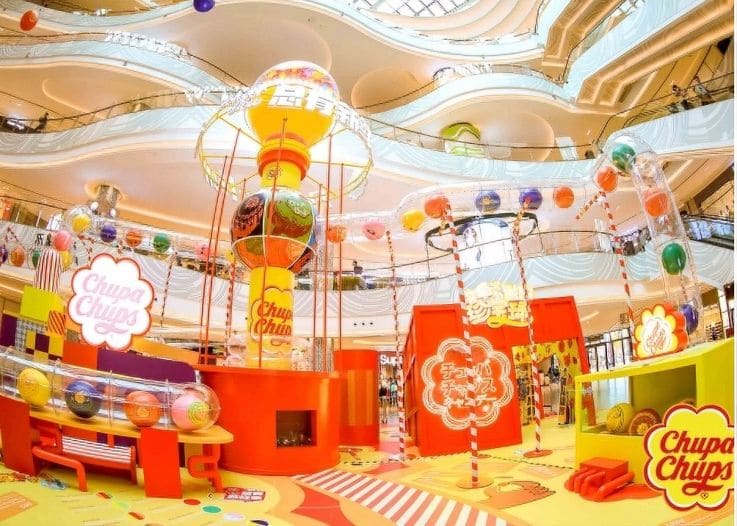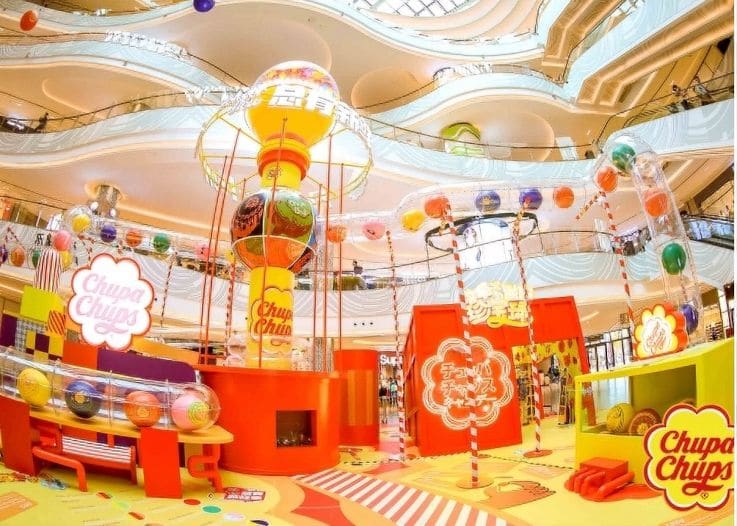 Image credit: Chupa Chups
Chupa Chups pop-up
This temporary pop-up has now closed, but certainly made an impression on those lucky enough to visit.
Also known as 'Funky up! The Treasure Factory', this was pure retail theatre. The huge installation, set up in the Vanke shopping mall, celebrated the 60th anniversary of this world-famous lollipop brand with a re-creation of its first factory.
Tickets could be purchased for this experience, which included all kinds of interactive elements such as the opportunity to create customised lollipops. Various limited edition products were sold too – all adding to the experience of this extraordinary pop-up. We can expect to see many more brands working with shopping malls on concepts like this in the future.
Get more inspiration from this amazing retail city with our seated retail safari of Shanghai. Or if there's anything else we can do to help during this difficult period do let us know.