Tokyo
The Best New Retail Stores in Tokyo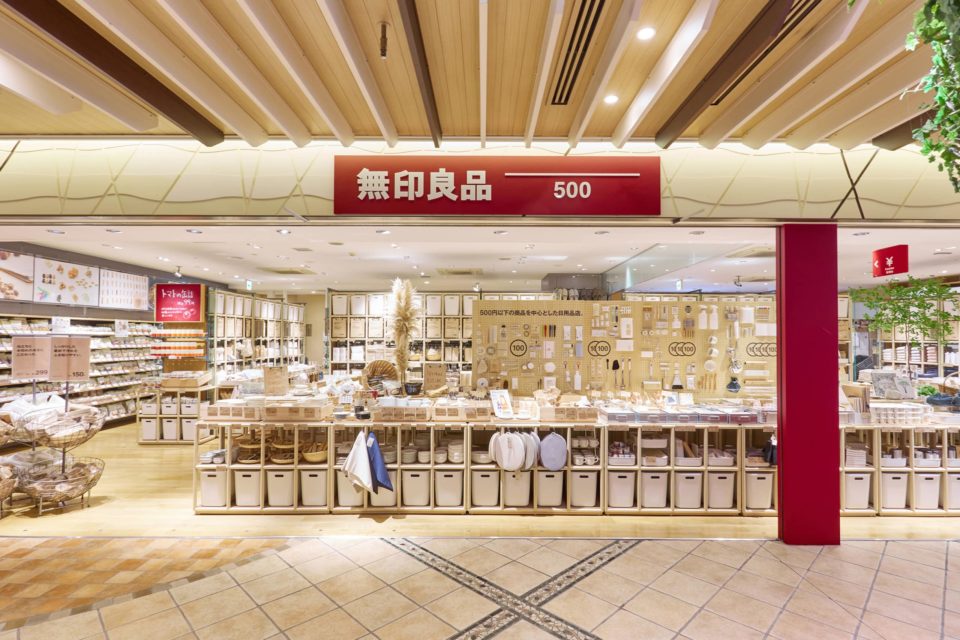 Tokyo is host to a selection of new exciting spaces in the retail world, ranging from innovative drinks stands, to running sports events. Fashion brands are moving from digital only spaces to new physical locations and looking at how they can use their stores for experiences that go beyond simply purchasing.
Here is our selection of the best new retail spaces in Tokyo.
Col.a.fruits
A futuristic new beverage stand has opened in Tokyo's Shinjuku Marui mall to provide personalised fruit drinks for customers. There are no servers at the stand as customers use an app to choose between latte or tea, with options for syrups and other toppings. Additionally, shoppers are able to design the drink's label, adding emojis, text and a variety of colours.
Once a customer has made their selection, they use a QR code to access a locker at the stand to collect their purchase. However, to make sure that their drink order is at its freshest, Col.a.fruits puts a 30 minute limit on collection.
Muji 500
With an eye to rising inflation, Muji is rolling out a new store concept for those looking to tighten their purse strings. Muji 500 offers a huge range of affordable Muji products, of which the majority are available for under 500 yen (hence the name!).
The brand is known for its modern and stylish products and customers will be able to purchase these goods alongside beauty and household items, food, and Muji's range of stationery. The store includes a nod to sustainability with free water available at its bottle refill point.
WTAPS® (W_Lab)
Highly coveted street fashion brand WTAPS has opened an exclusive new store in Aoyama with a brutalist design. The interior has concrete materials and a sci-fi-esque black monolith, complete with brooding grey colours, providing an opportunity for unique clothing displays.
Customers can choose and buy items online and then have products sent to the store's fitting room for them to try on. In order to offer a high level of service, all shoppers have a member of staff to individually help them with their purchases. This means if you want to visit, you will need to book a reservation on WTAPS' website.
Karhu Tokyo
Karhu, the iconic sports brand, has created an experience showroom in Tokyo, where shoppers can purchase its array of footwear and clothing, as well as more specialised goods. The store has referenced its long heritage by embedding colours from well-known vintage trainers in its design. It also has a collection of these memorable shoes on display with some available to purchase.
Karhu is additionally leaning heavily into building a community of sports aficionados with tailored advice from staff on products to purchase for running and other sports. It also regularly holds a running event, which staff can register customers for in-store.
Shein
Fast-fashion brand Shein, after exploring physical store formats with boutiques and pop-ups, has established a permanent space in the popular Harajuku area. The new store allows shoppers to browse Shein's collection of clothing, home and beauty items, and accessories, which they can buy using the Shein app for delivery to their home. As a digital-first brand, items cannot be purchased directly in the new store.
The space boasts a photo booth for customers to take pictures for their Instagram. The store is also hoping to host impressive events and include collections from designers in future.