London
The Best New Stores in Battersea Power Station, London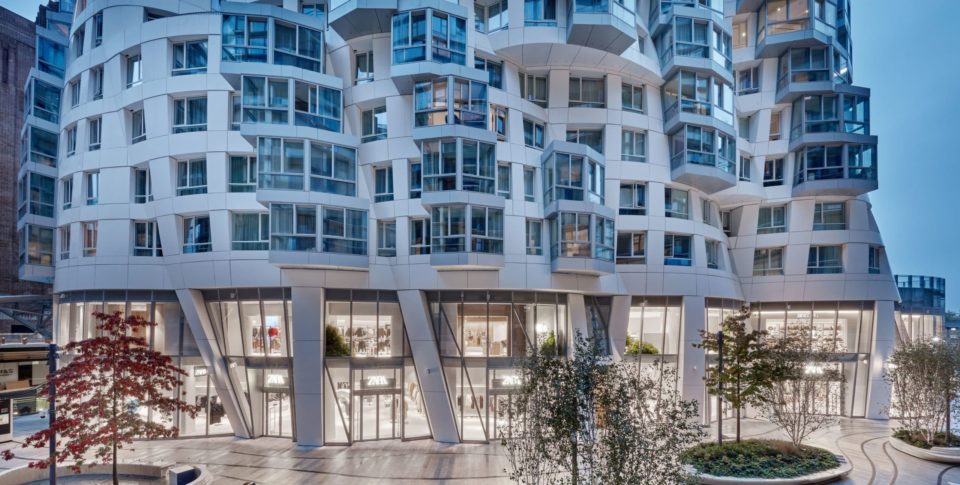 The restored Battersea Power Station in London opened its doors last month and is now home to a dizzying array of new stores and experiences. From luxury spaces to building communities, retailers are vying for attention at the new shopping centre.
Here are our top picks for new stores to check out on a trip to Battersea Power Station.
Space NK
The luxury beauty retailer has opened a new flagship store, which is the biggest site ever for the brand. Space NK has made use of data for the design of the space, using information from shoppers to find out which areas they are most interested in. The store contains a table to experiment with different makeup brands and special pods to learn more about skincare products.
Expertise is also on hand, with therapists offering advice and facial treatments for customers, and experiential elements coming into play for a deeper dive into the brands on offer. Sustainability is also a key theme. Green conscious beauty shoppers can both recycle their empty bottles, from any brand, and also refill selected products.
Zara
Zara is repositioning itself for a more affluent consumer using an elegantly designed space and airy feel. The new store combines chic fixtures and fittings and a traditional department style layout with all the convenient options from its online offerings. Customers have the option of booking changing areas in advance, using Zara's app for purchases, click and collect, and being able to return goods bought online.
The space has a large dedicated area for home furnishings and other products, and in keeping with that traditional feel, a Christmas store. Lingerie, which first launched online, is now available for the first time in-store. Zara is also committed to sustainability and is using a specialised platform to monitor electricity use and reduce it where possible.
Calvin Klein
Iconic 90s brand Calvin Klein also has a presence at the new Battersea location. The clean lines that the brand is known for are replicated in the look of the space, as well as the products on offer, including jeans and underwear. Like many other stores, Calvin Klein is offering areas for shoppers to unwind and chat with friends, with digital displays available in a lounge area.
The store also includes experiential elements to showcase the Calvin Klein perfume range. The launch included another nod to the past with the creation of zines. These were situated around Battersea Power Station and contained content about the local area as well as the new Calvin Klein range.
Nike By Battersea
Nike is expanding its Live venture, which personalises stores and localises experiences and products for customers in that area. Nike By Battersea offers clothing collections that are informed by data from Nike members, as well as consultations for fit and styling.
Customers who are interested in community aspects can take part in regular sports events at the Community Board. Nike is also providing running clubs and other fitness sessions, such as yoga, led by dedicated trainers.
Sweaty Betty
Sweaty Betty has opened The Powerhouse, its biggest site and first concept space that focuses on the needs of women. The store has a high energy and celebratory feel, with a display wall that shows off the Sweaty Betty runway show, aiming to showcase diversity.
The changing rooms have also been revamped and are now called Power Pods, offering customers the ability to change the lighting to their taste and also purchase items immediately. Additionally, Sweaty Betty wants to create a community at its store and has a large space with seating for women to relax and chat.
The Body Shop
Community takes centre stage at The Body Shop Battersea, where the beauty brand wants to engage a diverse and activism focused shopper. The store provides a meeting space called the ACT Area where communities can gather and work together on campaigns. The Body Shop is known for its stance on animal testing and wants to broaden out to human rights issues.
This environmental spotlight is extended to the design of the space, which ensures that all items are sourced from sustainable suppliers and uses upcycled pieces. The Body Shop has additionally included an area for customers to refill a variety of beauty products, which it hopes will also help it meet its sustainability goals.