New York
The best NYC holiday pop-up shops 2019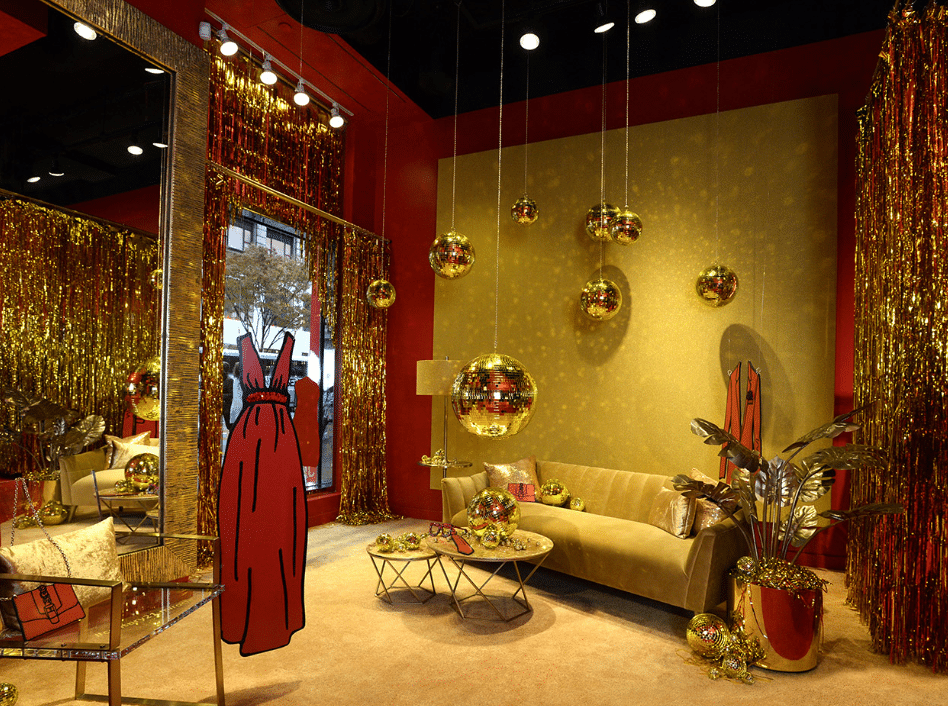 Another city overflowing with pop-ups for the holiday season is NYC. We discovered everything from exciting fashion pop-ups to window shopping-only spaces. The goal for all of these pop-ups is to put the fun back into Christmas shopping and curate the stores to make the process as smooth as possible for the customer. Take a look through our pick of the very best.
DSW Gives Do Good
Footwear retailer Designer Shoe Warehouse (DSW) has opened a pop-up that will give back this holiday season. No merchandise can be purchased in the store; instead it is part of a nationwide campaign to give back. Partnering with the charity Be Strong, the focus is on asking customers to donate new and gently used shoes, which will be repurposed in children's uniforms. The store uses immersive features to show the impact of the donations. For those that cannot make it to the store there is an accompanying digital store. The aim here is for likes and shares on social media to get the message out there.
Paypal Storefront
Electronic payment company Paypal is joining one of New York's busiest shopping streets – Fifth Avenue. It has unveiled a series of window displays to support small businesses. The window displays showcase five small businesses. The browsing is limited to window shopping but there are QR codes to scan which direct customers to their respective websites to purchase. The window displays allow passers-by to learn a bit more about the business and the work they do for important causes. For these small businesses, it is a once in a lifetime opportunity.
Burberry
Luxury fashion label Burberry has opened a pop-up in Nordstrom's new flagship store. Complete with its own Burberry café, the interactive space is divided into five different rooms. Fans of the brand will be able to view the pre-collection for its 2020 spring/summer line. The bright pink cafe and the room decorated floor to ceiling in Thomas Burberry printed wallpaper will be appearing a lot on Instagram over the coming weeks.
FAO Schwarz Hotel Suite
Infamous toy retailer FAO Schwarz has partnered with the new Conrad hotel in Midtown to create a hotel suite like no other. Imagine a room filled with every toy you can think of – train sets, stuffed animals, musical instruments and baskets full of candy. It even features the legendary piano that can be danced on from the movie Big. Absolutely everything in the room can be played with, and also purchased. Items can even be shipped directly to your home. The historic brand is now focused on 'Instagrammable moments' and it has certainly achieved that with this space.
Century 21
Discount mecca Century 21 has opened a very festive pop up in Herald Square. The all red facade runs throughout the space to emphasise the retailer's signature colour, and ties in nicely with the colours of the season. There is also an Instagram room full of gold installations with matching products to spice up your feed and inspire your holiday shopping at the same time. It's a great way to bring the brand to a new location – where better than opposite Macy's?
Amazon X Refinery 29
Amazon is teaming up with Refinery 29 to create a pop-up version of a gift guide. The products available are from Amazon's home and fashion categories and have been curated by Refinery 29 editors. During the 10-day pop-up, there will be events hosted by chefs and actors and sessions on styling and party hosting. The aim of the store is part of Amazon's push to reach new shoppers. Immersive, interactive experiences are a fantastic opportunity to engage with customers.
The Arrivals OutThere Lab
Direct-to-consumer outerwear and accessories retailer The Arrivals is back in NYC with its annual pop-up. This time, the theme is extreme climate. Designed in collaboration with Brooklyn design strategists Early Spring, the store has been divided up into three separate zones. These zones represent different microclimates – sun, snow and rain – and have the coordinating apparel to match. The space is staffed by seasoned guides who can give customers valuable insight and inspire customers on how they can wear their Arrivals merch.
Blockbuster Dumbgood
Movie rental company Blockbuster has just one store left in the world, located in Bend, Oregon. Clothing label Dumbgood has decided to resurrect the brand by creating an official clothing line. Only available for purchase in this SoHo pop-up, the store is like stepping back in time into one of their video rental stores. VHS tapes line the shelves and the walls are adorned with film posters. There is also fresh popcorn available. As well as hosting the Blockbuster apparel range, the space is also used by Dumbgood to display more of its popular film and TV merchandise.
The Skimm
Millennial focused media company The Skimm is helping solve holiday shopping needs with an omnichannel pop-up approach. It's opened a pop-up store in NYC to help fans find the perfect gift from over 150 different items across fitness, fashion and home decor right the way through to Christmas eve.
The space also features in-store programming and events, plus a 'recharging' lounge sponsored by STARZ for weary shoppers to relax in. Another partner, Batiste, is hosting a hair refresh station where stylists can revitalise customer hairstyles. Alongside this, The Skimm has launched an ecommerce shop selling the same products to those who prefer to shop online or can't get to the physical pop-up.
It's a smart move for the brand which already has millions of readers who look to it for recommendations. Channeling this expertise into a Christmas retail strategy when we're all looking to buy smart builds on this nicely.
If you're heading to the Big Apple for NRF 2020, why not explore the very best of New York retail yourself by booking a slot on one of our January retail safaris? Find out more here.