London
The Best of London Retail Openings April 2018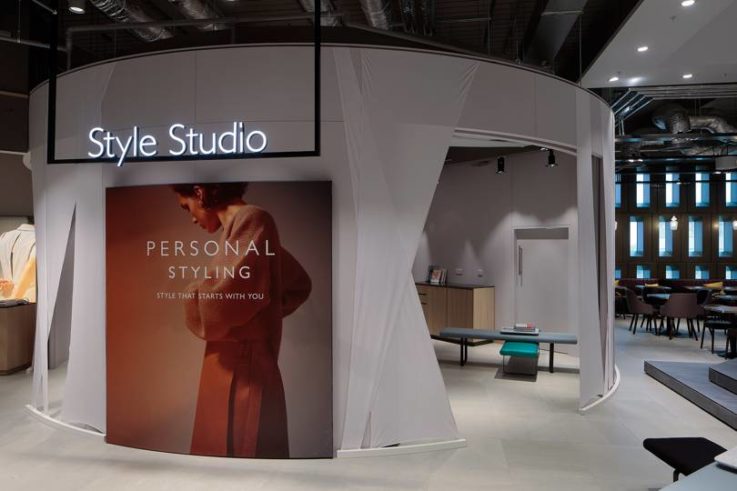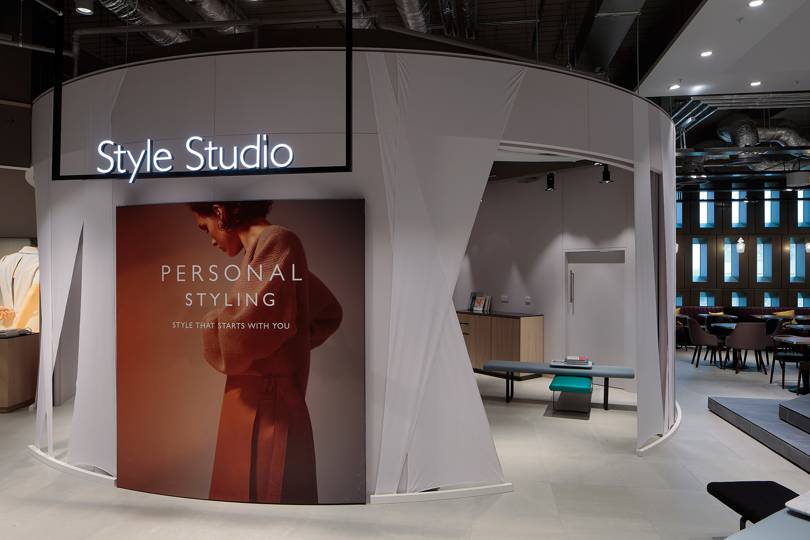 It's been a busy few months in London in terms of retail. With the Westfield White City expansion complete, there was the opportunity for lots of new retailers to move in and move in they have. Here's the most innovative openings during March and April.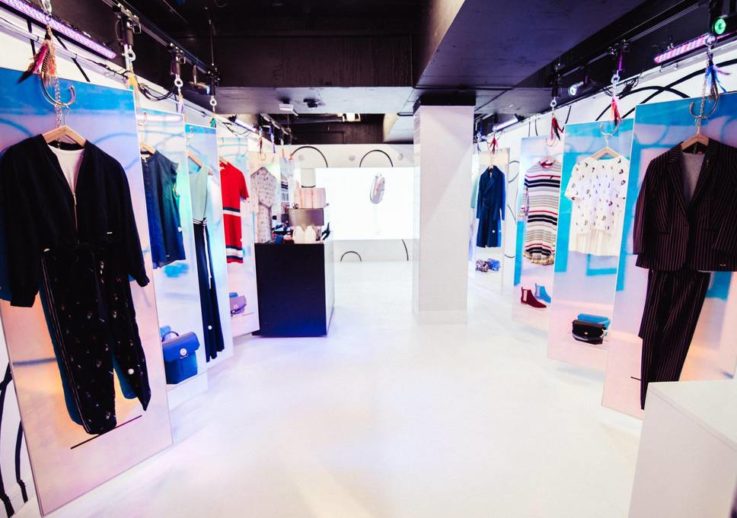 Ted Baker: Colour by Numbers
We're starting with a long-term pop-up from Ted Baker that celebrates its new 'Colour By Numbers' collection. Located in prime position at Old Street station, the new store takes inspiration from contemporary art galleries.
The label's capsule collection is available to buy at the colourful store and includes a special gift with every purchase. However, steering away from the conventional shop, there will also be events and activities scheduled in the pop-up. A multi-sensory restorative yoga class will be on offer every Wednesday from ChromaYoga who specialise in combining light and colour therapy techniques and there will be various discussions and styling events as well as treatments from Ted's Beauty Spot.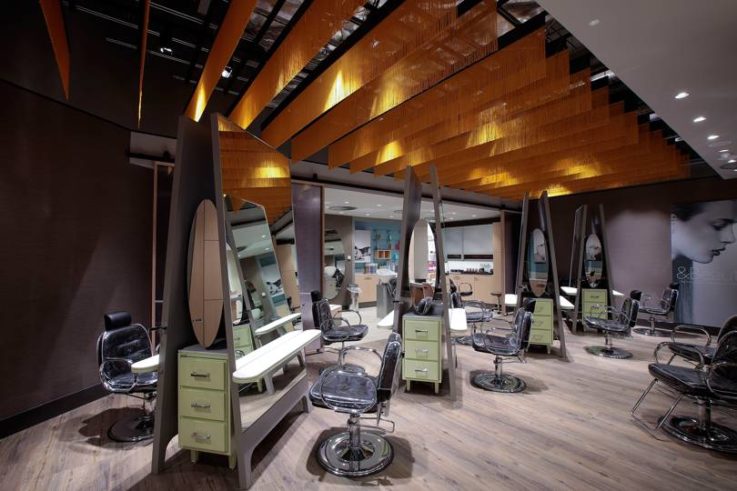 John Lewis
John Lewis has opened its 50th store in the new Westfield White City expansion, a 230,000-square-foot space with a different approach to its other stores, namely its Oxford Street flagship.
Airy shop fits, beautifully lit counters, new services and fresher labels fill the store with a focus on bringing the luxury department store back. An 'Experience Desk'offers personal services, where a hub of seven staff will be on hand to organise nine different services for customers including style studio sessions with stylists trained by ex-Vogue fashion director Lucinda Chambers. You can even have afternoon tea while you get advised!
A Denim Wardrobe by Trilogy, a team of denim experts, also aims to find customers the perfect pair of jeans. The idea being that these services actually get problems solved and make the shopping experience much more fun.
Naturally
Naturally, a new grocery retailer focusing on simple and fresh food, has opened the doors to its new London store on Holloway Road. Working with Form Room to create the brand identity and design the UK store rollout, Naturally is crafted around three brand pillars of 'Quality, Transparency and Community'. Each of Naturally's produce can be traced across its journey from Europe to the shop floor.
The store itself is designed to change to work with day-to-day shop life or special events, even adaptable to a changing customer journey. A community table and window table encourage dwell time and interaction with staff who act as advisors, rather than sellers. An exterior cart takes the brand outside the store to offer seasonal tastings to locals.
The 'Naturally Mine' loyalty scheme is core to the brand community, which offers experience rewards such as a Supper Club or a Meet The Makers taster sessions. This is a store with the community at its heart and we are keen to see how it works out.
Realbuzz
Sportswear retailer Realbuzz has launched a 3,000-square-foot concept store in Covent Garden's Seven Dials, with further stores opening in Westfield Stratford, Regent Street and Kensington in just a few months. What a growth!
The Seven Dials store will feature interactive screens, in-store health and fitness classes and educational zones as part of its customer experience offering. Focusing on youth fashion, the store will directly cater to those invested in sportswear as daywear.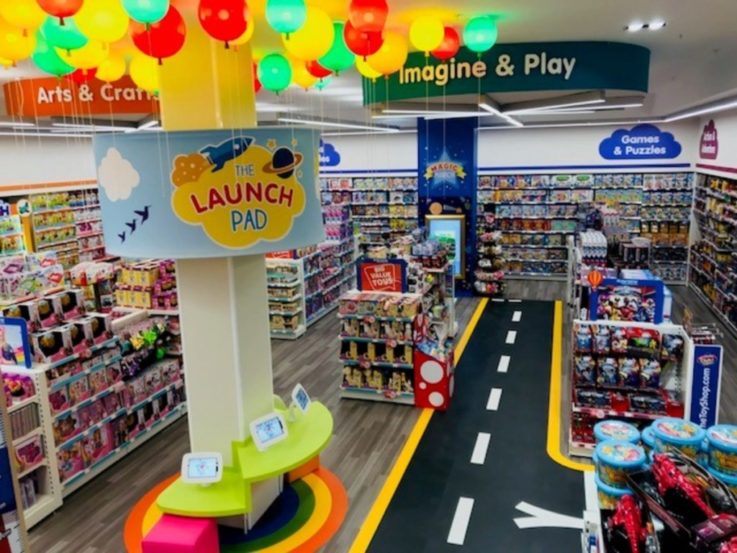 The Entertainer
The Entertainer, the fastest growing multichannel toy retailer in the UK, has relaunched its global flagship store at Westfield London following a £700,000 refit.
Designed to create an immersive play experience for kids, the 4500-square-foot store offers children an engaging, exciting and more entertaining shopping experience. The in-store journey is led by new technologies such as animated window screens, interactive floor projections, augmented reality mirrors and 'The Launch Pad' tech tables.
By combining the child's experience with an engaging shop, The Entertainer is looking to put the magic back into the toy shopping experience – we just can't wait to see what they do for Christmas!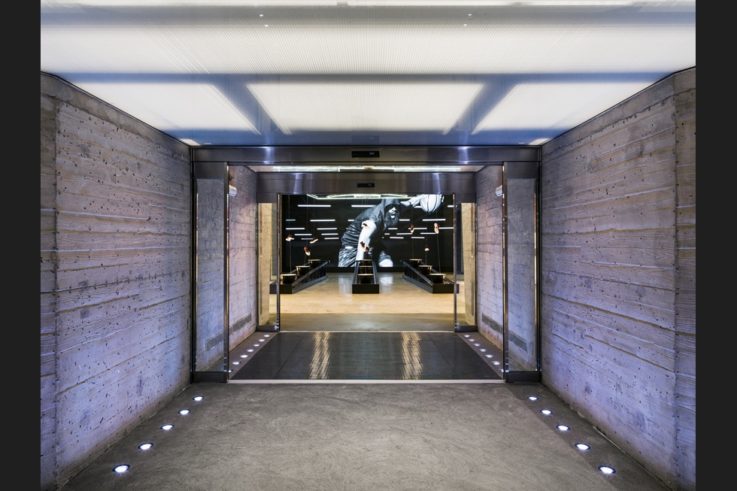 Adidas
Adidas has opened a new "stadium concept" store as part of the much anticipated Westfield expansion. Customers enter the store via a players' tunnel entrance, with additional concept features including locker-style rooms for trying on kit and outward-facing stadium seating allowing views all over the new Westfield London Shopping Centre.
As well as housing the brand's Originals and Performance ranges, the multi-level sporting space has state-of-the-art "Test & Create" areas in the football and running zones, where customers are encouraged to take products for a test run. On the store's opening day visitors can experience live Adidas shoe customisation by artists and take part in lace bar masterclasses run by style experts.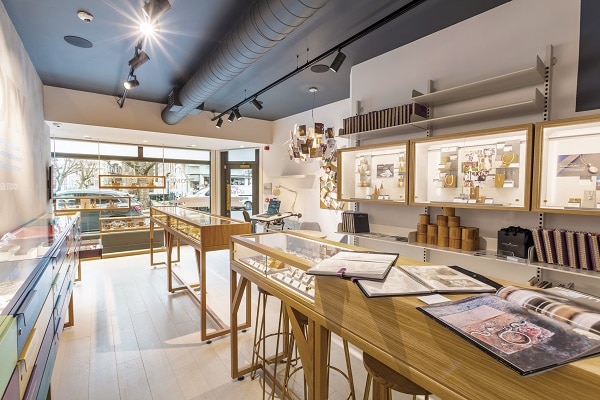 Harriet Kelsall
Harriet Kelsall Bespoke Jewellery has opened its first London store, located on Regent's Park Road in Primrose Hill, marking its third store in the UK.
Designed by Lumsden Design, the 47-square-metre store offers customers the opportunity to meet with qualified designers to create truly bespoke and ethical pieces of jewellery. With an urban aesthetic, the shop functions as both a retail environment and a working design studio for the team.
Customers are encouraged to interact with 'discovery drawers' mounted on the wall. Colours inspired by a gemstone chart are represented on the drawers, each of which has a bespoke metal handle and contains a themed mood board to inspire creative thoughts and ideas.
A flexible wall system with metal uprights, combined with timber display boxes and shelves, are used to showcase product and storage for designers and a designer consultation area sits at the back of the store. For this brand, it's all about the story.
Stay posted for the latest retail openings in New York, coming to Insider Trends soon. In the meantime why not experience the best retail spaces for yourself by joining one of our London retail trend tours? We'll show you the latest in retail trends and help you out with any questions.