New York
The Best of New York Store Openings November 2018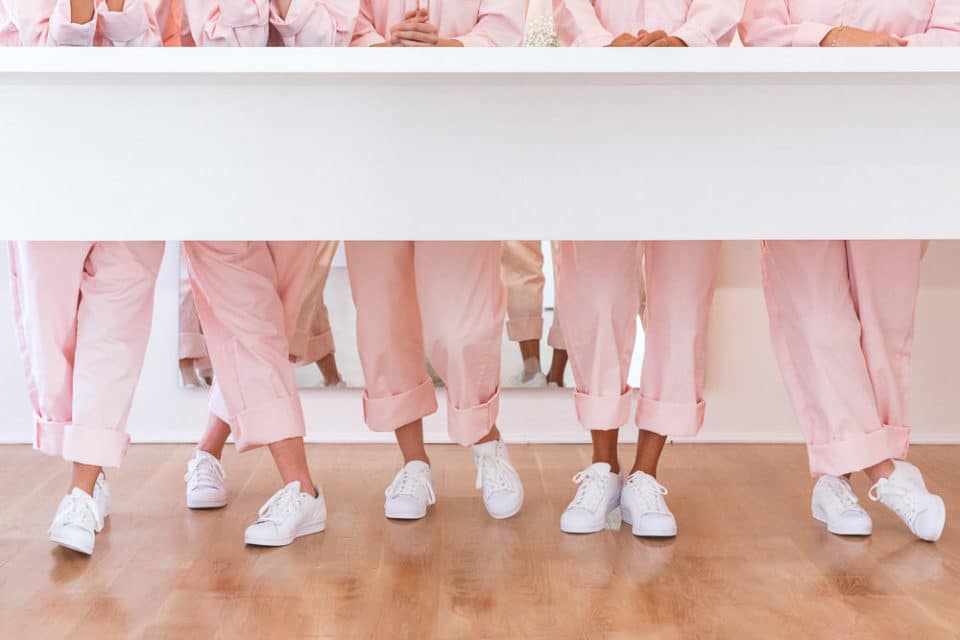 This month we're heading back to New York for the best store openings from the last few weeks. Check out our picks below to see the latest in this leading retail market.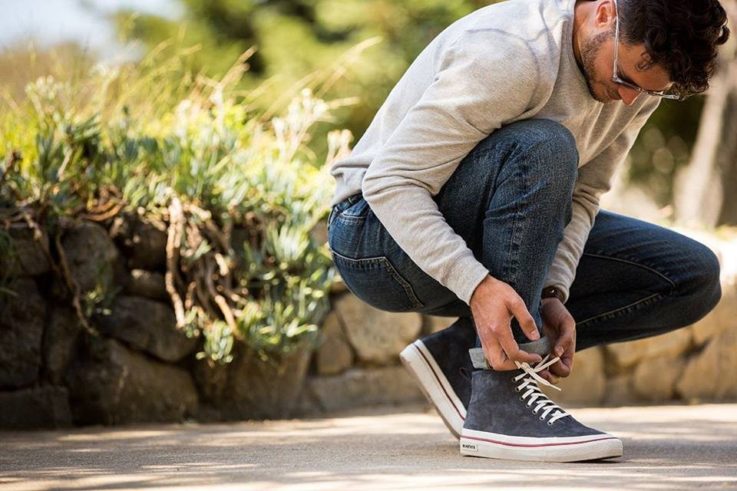 Huckberry
Online men's retailer Huckberry has opened its first retail store in New York, a pop-up until January with a unique mission to bring adventure to retail. Drawing on the experiences of Huckberry ambassadors, the store is highlighting seven unique adventure itineraries from a West Village Drinking Tour with Jack Kerouac to 72 Hours In Iceland. Each adventure features an itinerary that customers can take away from the store and also includes insider perks at select shops. For those perhaps not willing to get on a plane to Iceland, the brand will bring the adventures to life in-store through fireside chats with Huckberry ambassadors, product demos, live programming with Huckberry partners and more. And, if you're not NYC-based, you can tune in via social media instead. Inclusive adventure, are we right?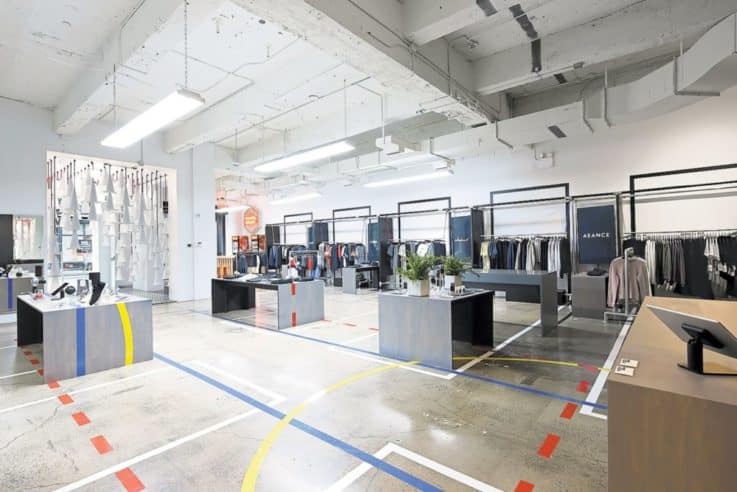 Preview
Preview is a new initiative focused on bringing luxury sportswear to market via an activewear boutique in Soho. The destination has been designed to connect popular online lifestyle and wellness brands with their customers in real life.
The 4,000-square-foot space looks just like a basketball court and brings to life around 8 different independent brands at one time. These brands will be rotated, much like a basketball team, every 3-6 months and will always have a focus on fresh offerings. The central section of the store features tables loaded up with fitness accessories and grooming products, while a wellness counter completes the store to serve millennial men and women their coffee to go.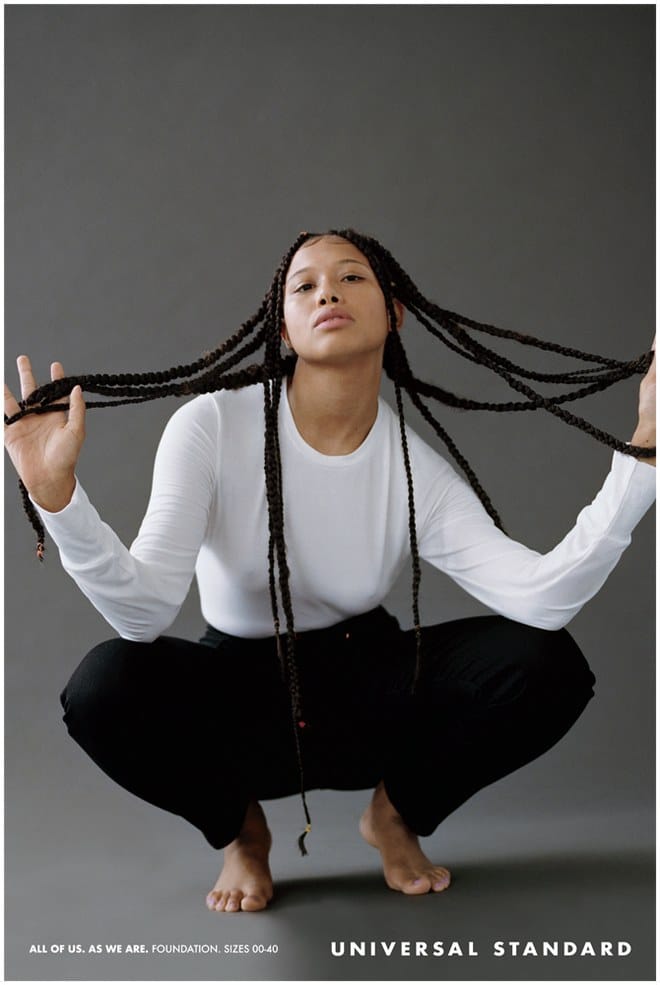 Universal Standard
Universal Standard is changing the shape of luxury fashion and has just launched its first clothing store dedicated to catering to women of all sizes. Luxury fashion is more typically known for being exclusive, both in terms of finance and body type; plus-size fashion also tends to be online only with a lack of physical representation in brick-and-mortar. Universal Standard has recognised this gap in the market and has designed an inclusive space where everyone can feel at home.
Situated in the middle of SoHo, the store features a showroom where guests can meet with stylists one-on-one to curate their wardrobes, as well as a mini-library where customers or guests are free to just flick through a magazine and relax.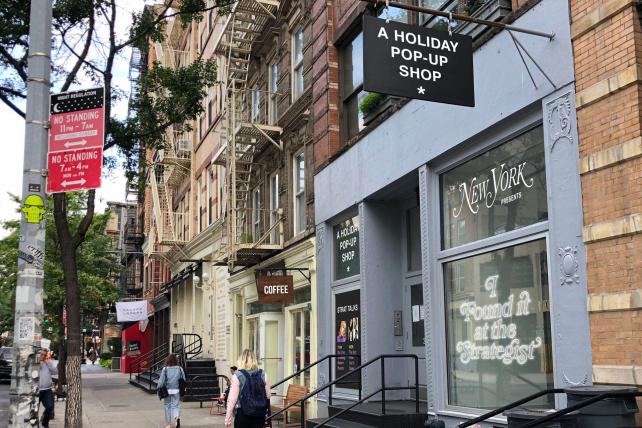 I Found It at The Strategist
New York Magazine's shopping-focused Strategist has opened a new retail shop in time for the holiday season to showcase its editorial picks in real life. Titled "I Found It at The Strategist", the pop-up will run for seven weeks and aims to do exactly what it says on the tin, with a unique selection of products that might not be easily sourced elsewhere, enticing people to ask where such item was found.
New York Media, the parent of New York Magazine, has been experimenting with various e-commerce initiatives, including a collaboration with Amazon. The retail sideline is the perfect accompaniment for the magazine's product-led features and should bring that extra boost around the Christmas season.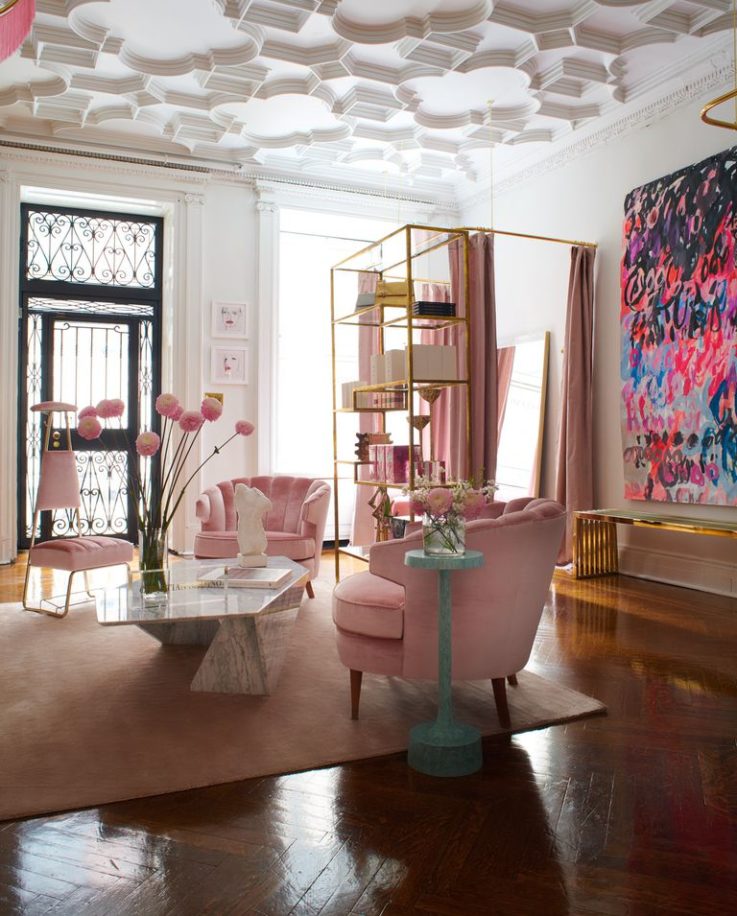 The Curated NYC
Luxury fashion brand Christian Siriano has opened a boutique titled 'The Curated NYC' in an eight-storey Midtown townhouse, encouraging customers to shop in a real life homely environment.
To match the luxe nature of the brand, the store interior features plush pink velvet couches, a spiral staircase, and artwork you can buy straight off the walls. This enticing space is enough to draw a potential new audience in alone. The space also includes a garden cafe and Siriano's design atelier and offices. Nevertheless, if you thought it might be for window shopping only, the brand has also included other brands at every price point. Customers might just pop in for the experience and leave with something they didn't expect.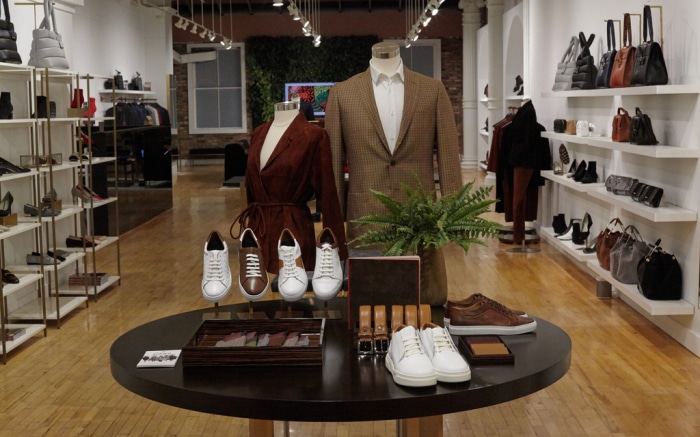 Bruno Magli
Luxury Italian lifestyle brand Bruno Magli has opened a 2,000-square-foot store in SoHo which is more of a concept store than a typical retail outlet.
The new boutique is home to a roster of designer brands, including Gucci, Balenciaga and Fendi. It features a retail area, a museum style archival display and a cafe for the consumer to chill in. The location will function not only as a point of sale, but also a space for cultural events from culinary experiences to art, music and even film.Ultimately, the brand wants to connect more with its consumer and hit the ground running with an experiential space to draw in a new audience.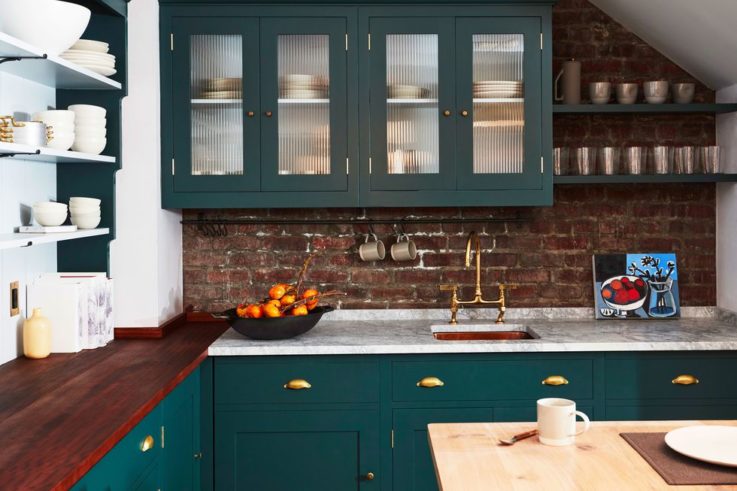 One Kings Lane
Furniture brand One Kings Lane has opened a two-storey space in SoHo designed to present a mixture of its own branded collections, vintage pieces and interior design services. With a constantly revolving stock set out in a typical New York apartment-style, no visit to the store should be the same as each room is redesigned as products are sold.
On the first floor, British cupboard makers Plain English Design have designed a custom kitchen to showcase smaller homeware accessories and a sitting room area and two bedrooms also utilise the brand's curated collections and in-house lines. On the store's second floor, a dedicated office is available for clients to meet with interior designers for consultations and design meetings.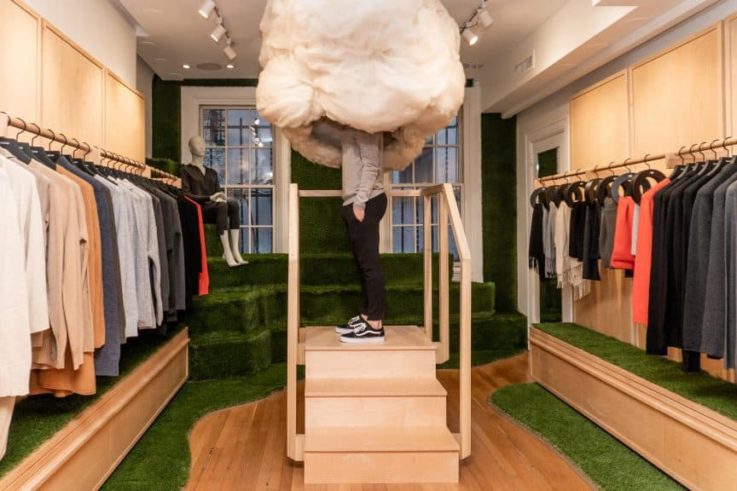 Naadam
Sustainable cashmere brand Naadam has opened its first permanent brick-and-mortar store in the West Village after a successful pop-up last year. The new store houses Naadam's collection of ready-to-wear clothing and accessories but also focuses on engaging the customer with the unique production process to highlight the quality and ethics behind the brand.
The store features an elevated wall mounted exploration of the process including a combination of diagrams, photography, and tools in display cases. It's an educational museum visit, just as much as it is a shop.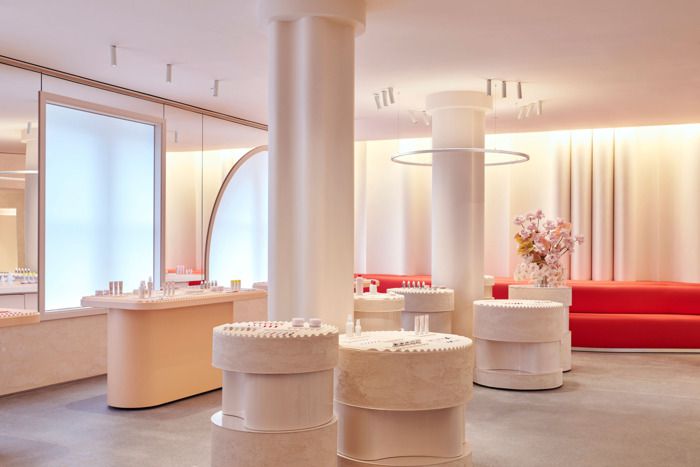 Glossier
Beauty brand Glossier has opened its largest and first permanent flagship store in New York, and again, it's a beautiful one – guaranteed the same level of Instagram fame of those before it.
Designed to create the 'feeling' of Glossier in a physical environment, the millennial pink and peach coloured space features the full line of products, but these are displayed in a tester format, with no packaged products on display. When a customer wishes to purchase at the end of their visit, there is no need to queue, they simply tell an employee with an iPad what they'd like to buy, swipe their card, and the products arrive in the famous Glossier bubble bag seconds later.
Stay posted for the latest retail openings in London, coming to Insider Trends soon. In the meantime why not experience the best retail spaces for yourself by joining one of our London retail trend tours? We'll show you the latest in retail trends and help you out with any questions.