Retail openings
The Best Tokyo Store Openings March 2019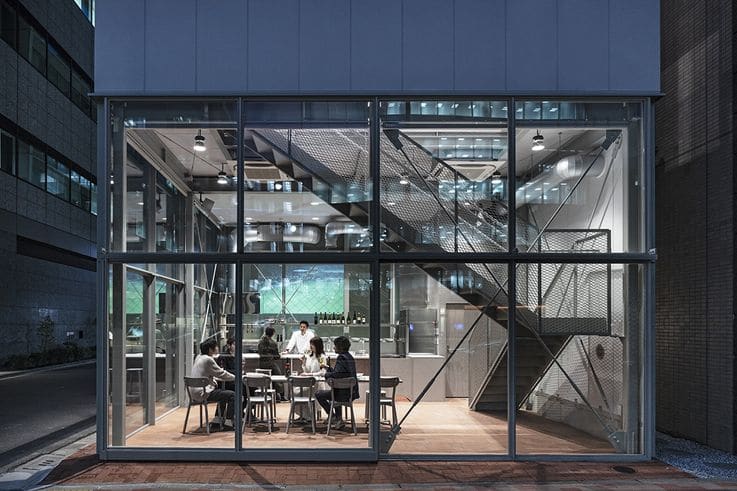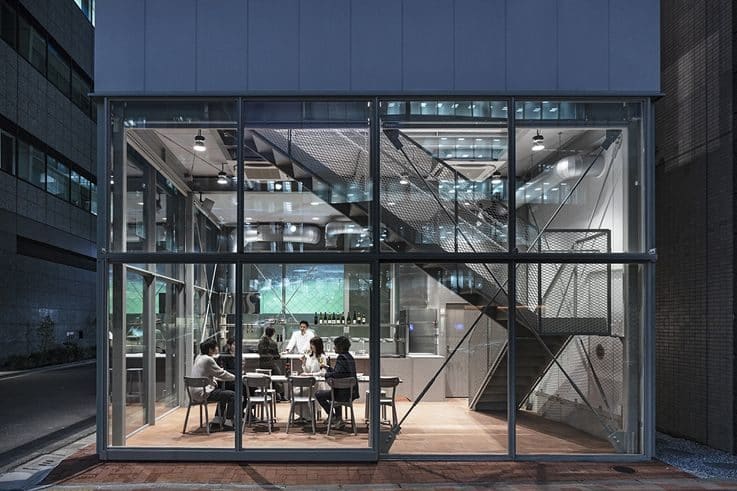 Image credit: Schemata Architects
We're back in Tokyo this month to find out what the newest and most inspiring store openings and initiatives are in this one-of-a-kind city. Read on to find out our top picks…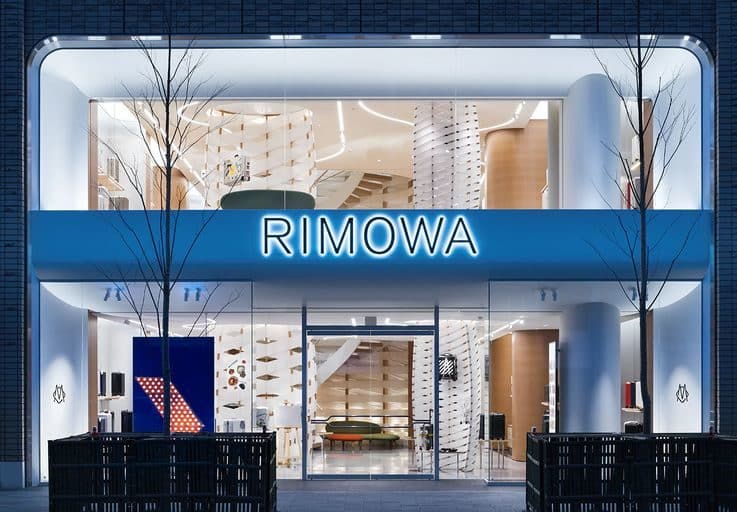 Image credit: Rimowa
Rimowa
Luxury luggage brand Rimowa has opened the doors to its first standalone store in Tokyo. The store has minimalist decor in a neutral palette whilst the focus is on the spiral staircase that has a backdrop of basket weave in a nod to traditional Japanese design. The store has been equipped to perform simple repairs, as well as selling new product. Staff are able to speak English and Chinese to be able to accommodate the many visiting tourists.
Samsung Galaxy
To mark 500 days until the opening of the Tokyo 2020 Olympics, Samsung, a Worldwide Olympic partner, has launched the largest Galaxy showcase store yet. Set over eight storeys the store will feature Samsung's cutting-edge mobile technology as well as some interactive displays. The store facade is decorated with over 1000 Galaxy smartphones that light up the building. This is likely to be the first of many Olympic-themed openings in Tokyo in the coming year.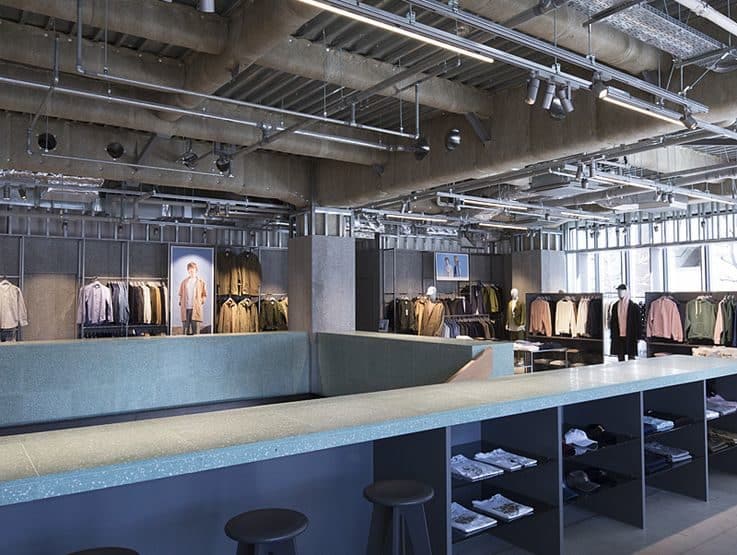 Image credit: Hotel Koe
Hotel Koe
Lifestyle and fashion brand Koe has launched Hotel Koe, a new concept in hospitality and retail in the commercial heart of Shibuya. Its tagline is 'new basic for new culture', focusing on the now and tomorrow in Japan and the rest of the world. Designed by architectural firm Suppose Design Office, the concept brings together food, fashion, music and lodgings with industrial-style interiors comprising concrete floors and exposed pipes. The first floor is made up of the hotel reception, the lobby and an all-day bakery-cum-restaurant.
On the second floor you can shop Koe's apparel and lifestyle products as well as limited edition items in collaboration with artists and illustrators. The store is unmanned and you checkout using your credit card on a smart cash register. The third floor is where you will find the guestrooms, all teahouse themed. The calming interiors are a world away from the chaos of the world's busiest intersection, the Shibuya Crossing, where the hotel resides.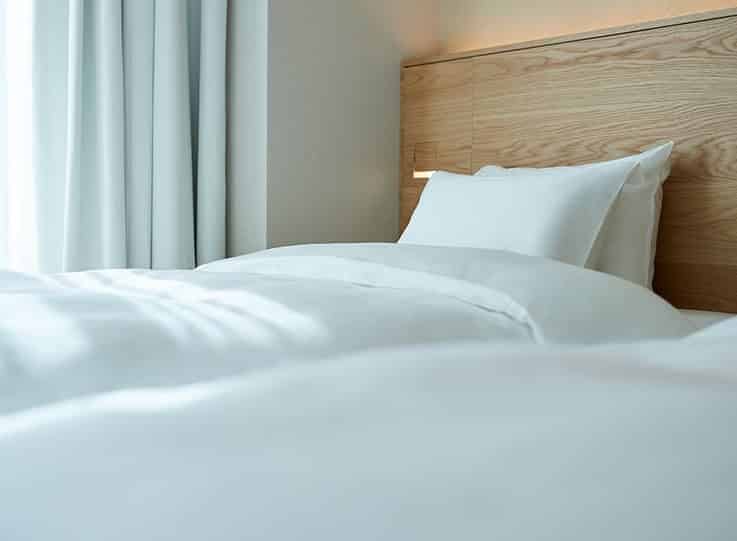 Image credit: Muji
Muji Hotel
Another brand blending the concepts of hotel and retail is Muji. The interior/lifestyle brand bills this hotel as 'anti-luxurious, anti-cheap', offering guests a home away from home in downtown Tokyo. The simple, stylish rooms are of course furnished with items from Muji's own catalogue, all of which can be purchased on the first five floors of the building (the hotel occupies floors six to ten). Given the central location, the rooms are inexpensive – which is reflective of the wider brand. It's a really well executed concept, and a smart way for Muji to showcase its stock in an engaging way.
Vogue Wedding Salon
The first Vogue wedding salon has opened its doors in Omotesando, Tokyo. Designed to be a one-stop-shop for all your wedding needs, the store stocks traditional wedding dresses as well as more adventurous styles. You will be able to find dresses from Alexander McQueen, Oscar de la Renta and Sergio Rossi to name a few.
Other services include help with hairstyling, makeup, cake and flower designs. And should you need it, the brand will even open up its little black book to share stylists, photographers and videographers. This is a great example of the growing global trend of media companies becoming retailers.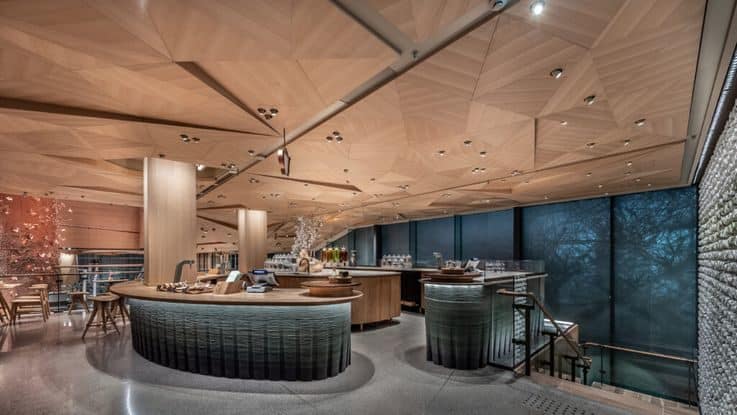 Image credit: Starbucks
Starbucks Reserve Roastery
Starbucks has opened a premium Roastery in the Nakameguro neighbourhood. The four-storey space includes the AMU Inspiration Lounge; a social area to bring community together for social impact ('AMU' means to 'knit together' in Japanese).
The space is also home to Starbucks' largest Teavana bar, where customers will be served exclusive Japanese teas. You can also sip a speciality coffee cocktail at Arriviano – Starbucks' first cocktail bar. As well as introducing customers to over 100 unique tea and coffee beverages you can also find artisanal Italian food on the menu from Princi, another first for Tokyo.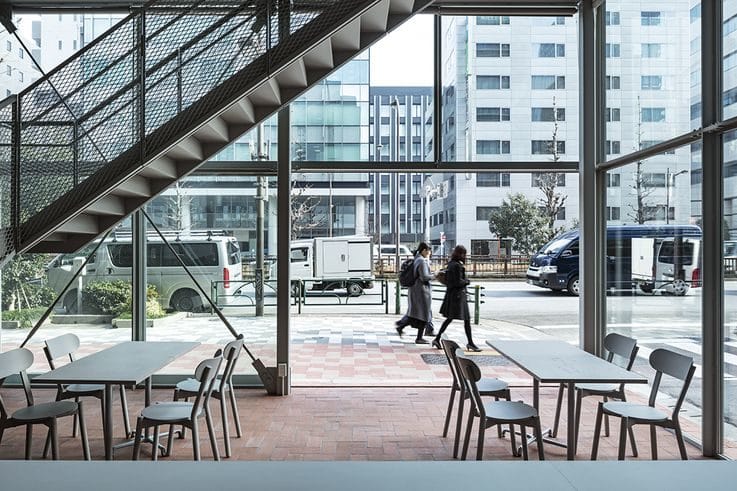 Image credit: Schemata Architects
Kitchen Studio SUIBA
A new rentable kitchen space has been designed to accommodate the growing demand for shared kitchens available to rent for events and gatherings. For those who enjoy entertaining or love cooking but don't have the space, it is a great alternative to a restaurant. The space can also double up as a showroom for brands to showcase their food and products. The space is at street level with large glass sliding doors that make it very inviting. It's a brilliant concept, and it isn't hard to imagine this becoming a wider trend.

Aeon Interpreter Services
Tokyo-based Japanese retailer Aeon has introduced video chat into its stores to enable sales assistants to communicate with customers in 10 different languages, including English, Chinese and Spanish. Using the store provided smartphone or tablet the sales assistants call an interpreter. Foreign shoppers in Japan have often cited the language barrier as a challenge and so far the retailer's Narita airport store is finding that it uses the service five to ten times daily.
Discover the very best new retail spaces like these on a Tokyo retail safari. Get in touch to find out more.