Tech
The Best Worldwide Retail Initiatives March 2019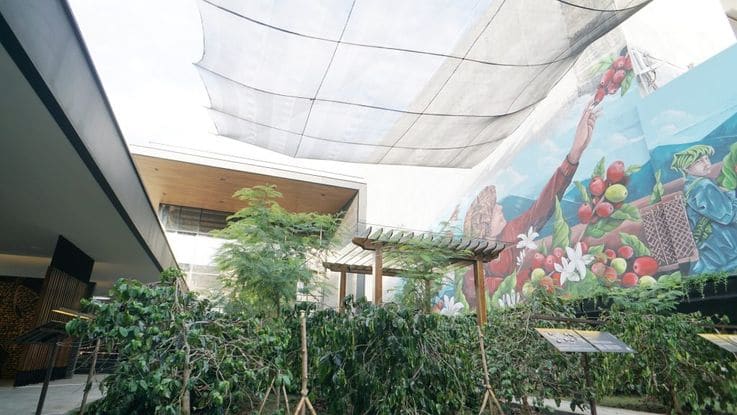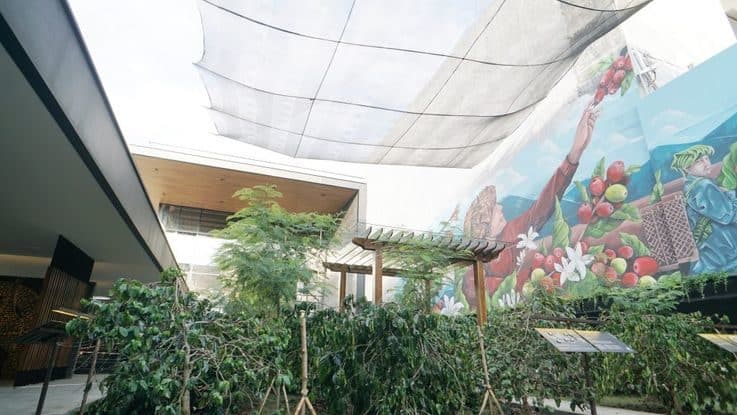 Image credit: Starbucks
We're back with our second installment of the year of all the best new retail initiatives from around the world. We're sure you'll find something here to help inspire and innovate your own retail strategy – whatever your line of business.
Fred Perry X Raf Simons Virtual Map
To mark the ten year anniversary of this dual-brand collaboration Fred Perry launched a cool shoppable virtual map. Customers are invited to view and shop the collection by following models around a suburban town. It works the same way as Google Street View, but in this case users are sent on a scavenger hunt to find the models. Once you have found them you can discover what they are wearing by clicking on them which in turn leads you to an ecommerce page to shop and purchase. Definitely one of the more interactive shopping ideas we've seen for a while.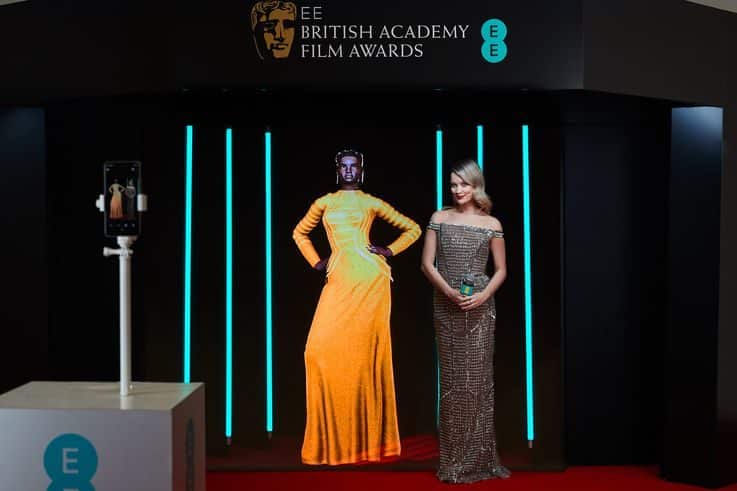 Image credit: EE
BAFTA's 5G AI Stylist
Ever wanted to dress like a celebrity but felt you couldn't afford it? Now you can shop red carpet looks with the help of an AI stylist. EE technology introduced Shudu, a CGI model in the form of a hologram, which was brought to life on the red carpet at the 72nd British Academy Film Awards. Guests were able to stand next to the hologram where they had their picture taken on a Google Pixel 3 phone. It was then posted to EE's Instagram Stories where users were able to use the 'swipe up' feature to start a chat with Shudu. Whilst discussing your personal style with Shudu, AI is launched to find similar more affordable options and to help you 'shop the look'.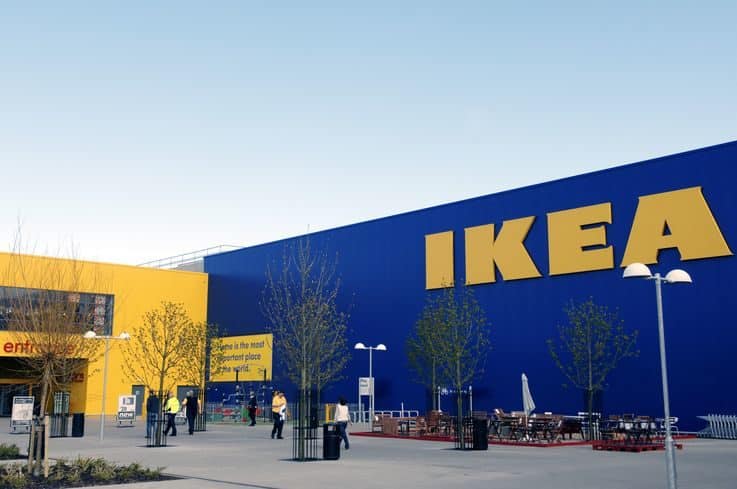 Image credit: IKEA
IKEA Leasing Plan
In yet another bid to reduce waste the much loved furniture brand has a pilot project in Switzerland to lease furniture. It is a something of a shift for a company that has made its name selling cheap and cheerful furniture, but it's part of a bigger plan to become more sustainable. IKEA believe that by leasing products it can refurbish them, thus prolonging the lifecycle of an item. It also prevents customers from throwing away items they no longer want. Office furniture is first up but there is also talk of kitchens following soon.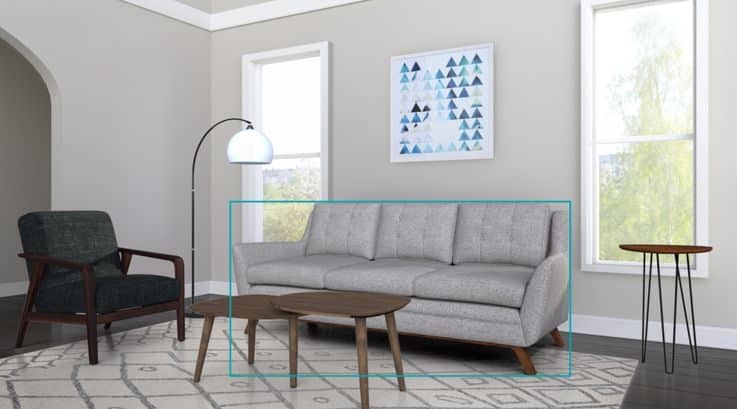 Image credit: Amazon
Amazon Showroom
Buying furniture that fits your home can be tricky but Amazon Showroom thinks it has a solution. The tool allows shoppers to place images of furniture in a virtual room to give customers a better idea of how something might look in their home. Shoppers can also change the colours of the room as well as swap out the furniture itself. You can then save these room designs and add the contents to your shopping cart. It's a really handy way of seeing how individual pieces of furniture might look together before you buy. The tool is available on Amazon's website and mobile app – and it definitely echoes what IKEA has done with its own 'IKEA Place' app.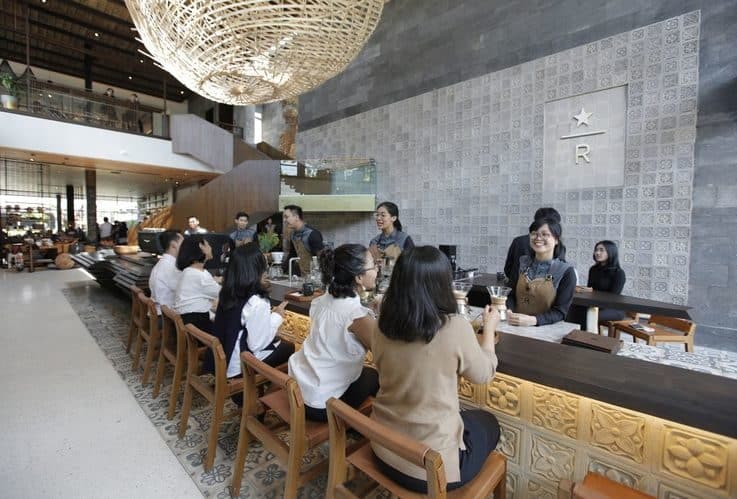 Image credit: Starbucks
Starbucks Dewata Coffee Sanctuary
Starbucks has opened the doors to a 20,000 sq ft Starbuck's Reserve store in Bali; an upscale version of a typical Starbucks cafe where it showcases its elevated Starbucks Reserve coffee. It also comes with a 10,000 sq ft coffee farm that visitors can explore. Bali is a well-trodden tourist destination and the space has been designed with tourists in mind.
Customers can learn where and how coffee beans grow, they can experience tasting classes and gain a greater understanding of what goes into their cup. There are also some unique drinks offered at the sanctuary that are reflective of Indonesia and offer a sense of experiencing something unique.
Nike Air Max Virtual Pop-up Store
To launch the new Air Max 720 shoe, Nike has created a virtual pop-up store where anyone can visit but only those who have purchased the new model can buy limited edition Air Max themed marchandise. Once you enter in your order 'Air Credits' are then put into a virtual wallet for you to spend in the store.
The site allows for 360 degree viewing of the products and you are assisted by virtual avatars such as England footballer Raheem Sterling and DJ Peggy Gou, who act as sales assistants. If you are in Nike's Oxford Circus flagship you can visit the virtual store through an installation on their ground floor.
[vimeo 299090038 w=737&h=415]
Walgreens' Smart Freezer Doors
A start-up named Cooler Screens is piloting a new door for commercial freezers in six Walgreens spaces across the US. Equipped with cameras, motion sensors and eye tracking, the doors are able to quickly determine your gender, general age range, what you're looking at and how long you have been standing there for. They can even determine your emotional response to a particular product.
This data is then shown in real-time as ads and promotions that are targeted specifically for you. So if it's 4pm on a Saturday and you're buying some beers the door may suggest you get a pizza to go with it. And since their studies have found that 75% of customers make purchases from coolers on impulse, it might just work.
[youtube https://www.youtube.com/watch?v=OIP5SajFBDc&rel=0&controls=0&showinfo=0&w=737]
Domino's AR Pizza Chef
Domino's Pizza has launched an AR Pizza Chef on its app in Australia and New Zealand. For those unfamiliar with AR it may seem like a gimmick to use the tech for ordering a pizza, but Domino's has previously introduced AI with its voice recognition Alexa-enabled service in 2018 to great success. The app has an ordering tool that lets users create their own pizza on their smartphone and have the real thing delivered to them. Domino's wanted the virtual pizza to look as real as possible so the end result for the customer is their dream pizza delivered to their doorstep.
QVC UK's Social Commerce
Multi-platform retailer QVC has partnered with social commerce specialist Curalate in order to sell its products via social media. Using the #MyQVCFind hashtag users are able to shop enabled images. The retailer's unique business model has enabled it to entertain the idea of using all forms of digital media to bring products to life. It was also already creating intelligent social media posts, so why not use them in a more dynamic way?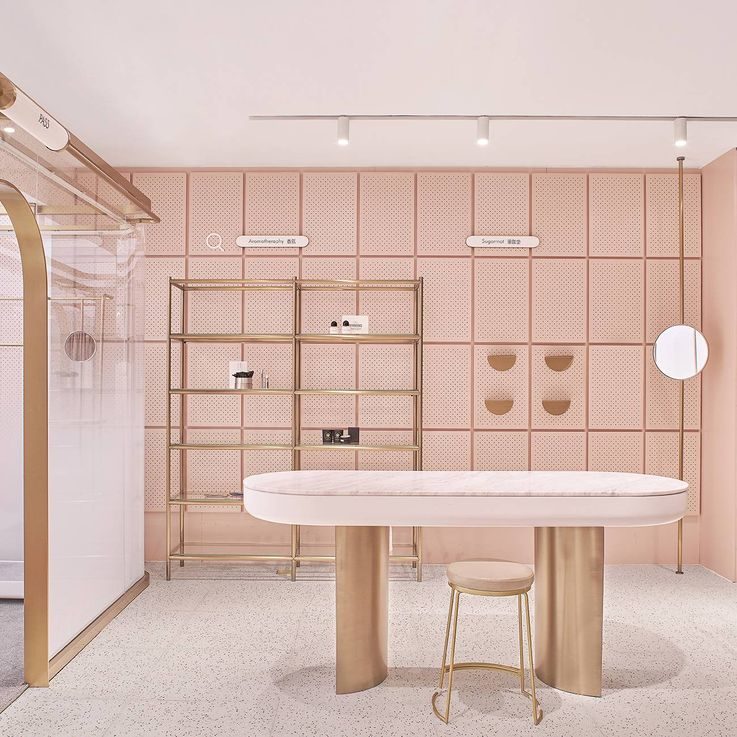 Image credit: daylab studio
Heyshop Shanghai
Online ecommerce giant Heyshop has created a new model for shopping, merging online with offline. The key to its new store in Shanghai is flexibility; the displays and products continually change based on data analysis, and the store adapts to this. One day it could be selling cosmetics, the next it could be clothing. Fitting rooms are a crucial part of the experience as this cannot be replicated online. The space has seven but they are located in the middle of the shop, allowing customers to pass through any unused ones to make better use of the space.
How do ideas like these fit in with the future of retail? Book an Insider Trends presentation and let us guide you through the trends that matter to your business. For more new retail thinking check out our guide to the future of the shopping centre.