Retail
The Best Worldwide Retail Initiatives October 2018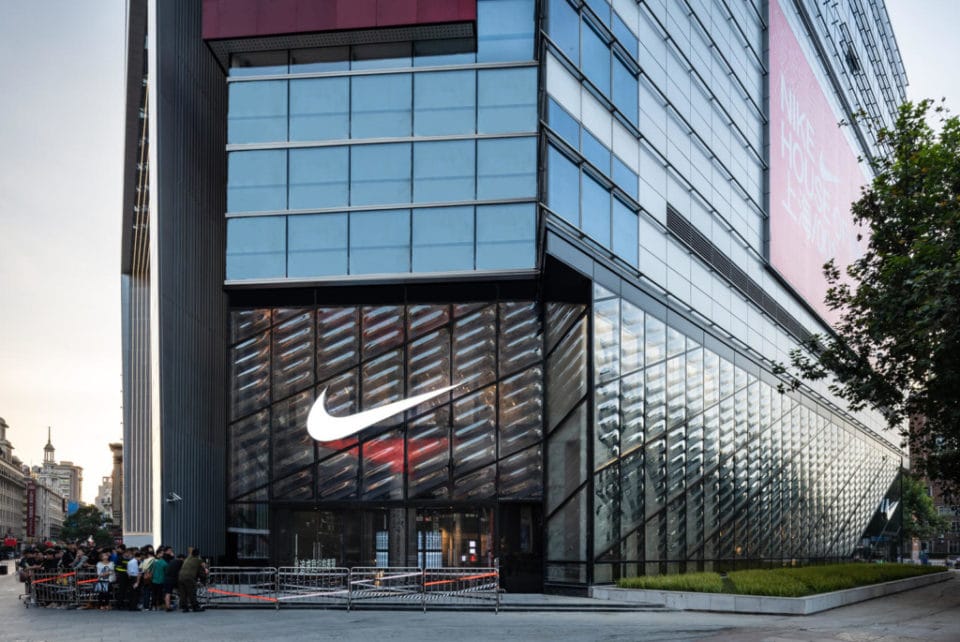 Thinking about adding a little innovation to your retail strategy? Find some inspiration in our October round-up of the best worldwide retail initiatives.

Habitat by Honestbee, Singapore
Honestbee has launched 'Habitat by Honestbee': a supermarket, restaurant and retail innovation lab all in one, and the brand's first venture into a brick and mortar store.
The Singapore-based online marketplace's new space takes up 60,000-square-feet in Pasir Panjang, with a full supermarket offering, dining experience and an innovation lab for the development of new retail technology solutions. It claims to be the world's first tech-enabled, multi-sensory grocery and dining destination of its kind.
Features include AutoCheckout – a cashless checkout system that allows shoppers to skip the checkout queue and automatically pay for their items via the honestbee app. Customers simply deposit their loaded trolleys at an AutoCheckout station, and their items are automatically scanned, checked out and packed into bags. RoboCollect, another new feature, is a fully-automated robotic collection point where shoppers can pick up their packed bags.
As the innovation lab tests new concepts, habitat will also integrate these into the store and partner business owners and retailers across industries to develop innovative solutions that can improve the retail experience.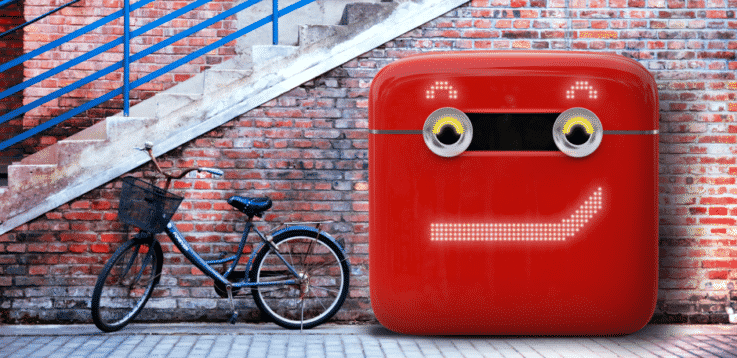 Coca-Cola retail and recycling, China
Coca-Cola has launched a new vending machine concept in China where consumers can purchase beverages, as well as return and recycle used bottles and cans. This is the first concept to combine beverage sales and packaging recycling by Coca-Cola China, and it uses AI technology such as facial recognition and sound interaction to provide an interactive experience to the consumer.
When buying a bottle, customers will be reminded by the machine to bring the item back for recycling and when they do so, credits will be added to their total which can be used to send e-vouchers to friends for drinks or to purchase items made from recycled plastic.
17Beauty, China
17Beauty has launched a service which uses digital innovation to give consumers in Beijing and Shanghai a convenient way to freshen up on the go. Having only launched two months ago, the brand has already placed 12 "beauty boxes" across the two cities where shoppers scan a QR code with a mobile app to access the self-service booths and receive personalised service and makeup recommendations through a facial recognition system. Each box contains beauty products that are replaced every two to three weeks based on users' preferences, along with limited-edition makeup kits to attract new customers.
Snapchat and Amazon Partnership, U.S
Snapchat has teamed up with Amazon.com Inc. to let users of its social-media app buy products based on what they see through their smartphone's camera lenses.
Users of Snapchat will now be able to point the camera at a product they see in the real world to scan its image or barcode. If Amazon recognises the item, it will present a link to purchase it on the app or website. Currently only available to some users in the US, the partnership will be trialled before potentially rolling out to a mass audience.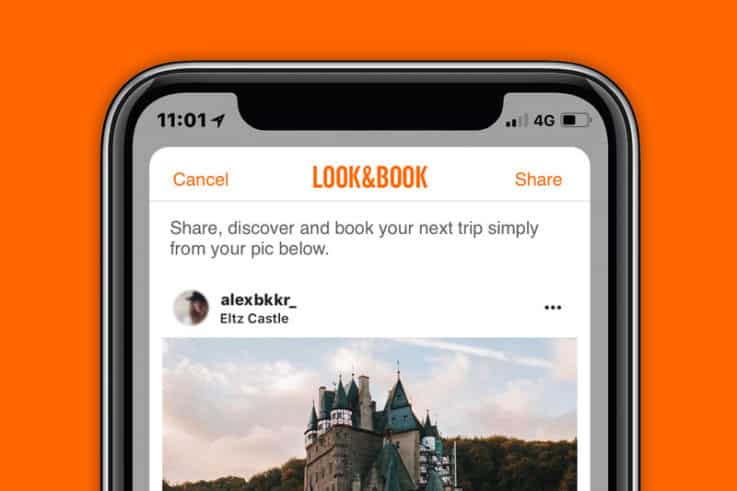 EasyJet Look & Book
EasyJet has launched the Look&Book feature on its app, allowing customers to book holidays by uploading Instagram images.
As an industry-first, the feature suggests destinations to users based on the Instagram images they screengrab by scanning the image for contextual clues and forecasting where they might like to take their next adventure.
Good Housekeeping Lab, Minneapolis
Editorial title Good Housekeeping has launched 'The GH Lab', a temporary store which is open until just after the festive period. The 2,800-square-feet space will offer tried and tested products from a variety of brands and these will be presented in different "rooms" to help shoppers visualise the products within their own homes.
If something takes a shoppers fancy, each item can be delivered to shoppers via a brand partnership with Amazon – there's no need to bring any extra bags. For those not in the immediate area, a shoppable feed of the store is also available via: amazon.com/shop/ghtested.
Rent It Bae, India
Fashion rental platform Rent It Bae has launched India's first tech-enabled store in New Delhi, specialising in individualised services and interactive technology.
The new store has no sales staff inside and instead customers can pick what they want and place it in front of the smart screen, which will give out the details on fabric, designer, size chart, rental costs, MRP, security, and any other details specific to the garment.
The store also features a Magic Mirror with a 360° view, which lets a user see how they will look in a garment from all angles before they make a final decision. After a user stands wearing an outfit in front of the mirror, it converts into a screen and plays 360° videos of how they look. The customer can speak out instructions in the voice enabled store and a smart screen will show all available options from which a user can browse, select and buy.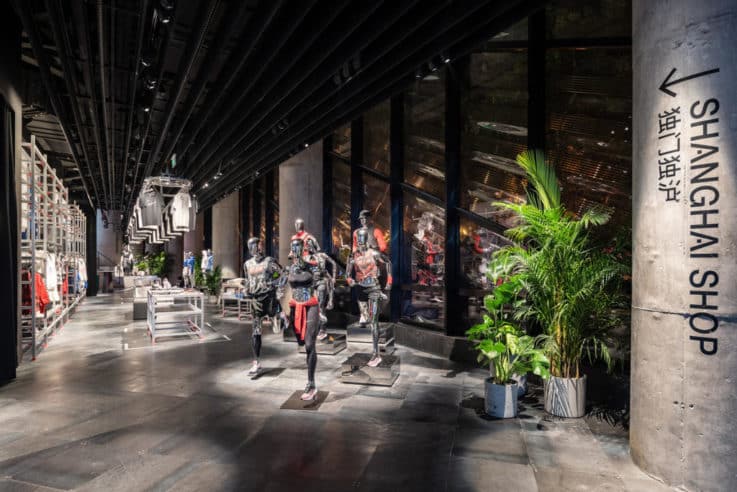 Nike, Shanghai
Nike has opened a new store in Shanghai titled 'Shanghai 001'. The new store has already been cited as a 'House of Innovation' and is the first of its kind with another edition of the store launching in New York later this year.
Spanning four stories and 41,150-square-feet, the new store features a selection of hyper-local, exclusive products and will host a variety of events including panel sessions and workshops. The top floor features a Nike by You studio, which provides unique customisation opportunities and NikePlus members can have one-on-one sessions with a designer to customise select shoes with dip-dye and embroidery as an example.
Mega Image, Romania
Supermarket chain Mega Image has launched its first "smart supermarket" in Romania, using Internet of Things (IoT) solutions provided by telecom group Vodafone Romania.
The shop has nine fully-functional IoT retail solutions that help Mega Image identify customers' needs and understand their behaviour in order to increase efficiency, customer satisfaction and offer an improved shopping experience. Implemented solutions include fixes for customer statistics, stock monitoring, digital media signage for personalised advertising, promotion targeting that is displaying relevant information to the visitors, customers' interest areas, queue management, Wi-Fi for clients, shoppers feedback system and customer service assistant.
Volvo Cars, Canada
Volvo Cars has launched CARE BY VOLVO™ in Canada, the company's first subscription-based programme. By using their smartphone, customers can order a new car within ten minutes and the subscription includes services such as winter tyre installation and storage, 24/7 roadside assistance, and a concierge service that assists CARE BY VOLVO™ subscribers through every step of the process.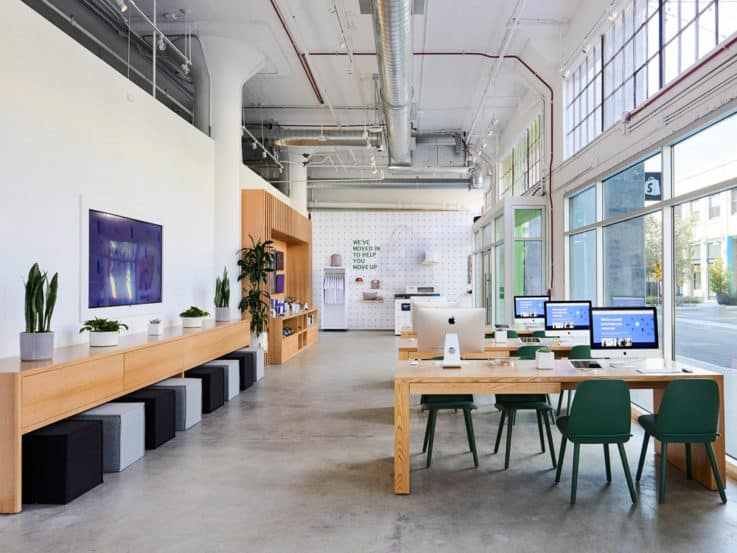 Shopify, Los Angeles
Shopify has launched its first physical store in LA, a location set up to provide in-person help and support to merchants and aspiring entrepreneurs. Business owners can visit and get advice from staff and use the space to connect with other members of the entrepreneurial community. With LA hosting more than 400 top-performing merchants who have each individually earned over $1 million in GMV, and 10,000 Shopify merchants in LA alone, the location is perfect for the new venture and representative of the community Shopify would like to encourage and grow.
John Lewis after-hours service, United Kingdom
John Lewis & Partners is trialling a new private shopping service for big spenders with bills topping £10,000. Those with the bank balance will be able to access a special after hours shopping service in a bid to offer a more personalised service. The new scheme is one of twenty new services available at the Cheltenham branch of the store. The bill may also be split between groups of friends and families – shopping party anyone?
For more of our expert knowledge and to find out about the latest trends in retail, take part in one of our London retail safaris or register for one of our New York retail trend tours.