Retail
9 Stores Showing What The Future Of Retail Will Look Like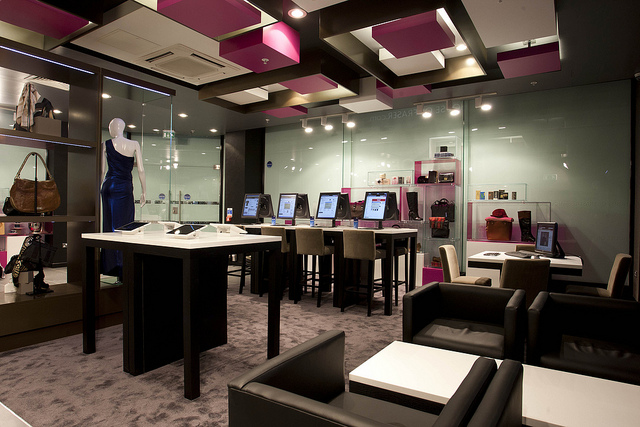 By Simi A Mira
In the age of information, customers are interacting with businesses in revolutionary ways. Technology has allowed customers access to near limitless information that has changed the retail landscape almost overnight. With the internet connecting the world in ways never imagined, for a business to survive it must evolve as fast as their customers. There are several brands that are on the cutting edge of retail innovation and are paving the way for the future of the retail marketplace. What are these companies doing that makes them stand out in a market of endless retailers?
1.Burberry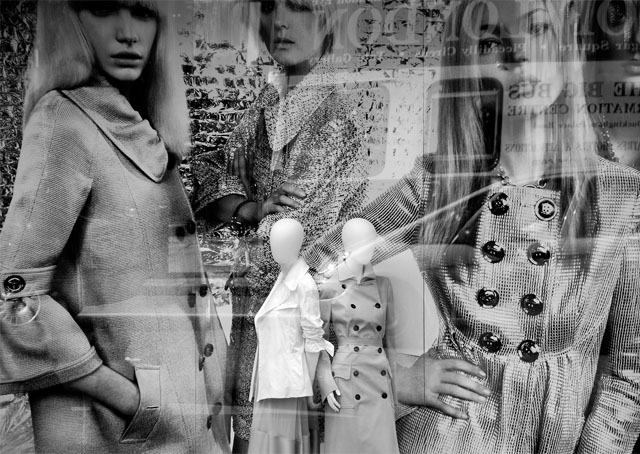 Burberry is an iconic London brand with a great history to look back on. While many of its classic styles remain, the way Burberry markets its products has continued to evolve. In 2006, Angela Ahrendts became CEO of Burberry and began the evolution of the brand to the modern age of retail. One exciting change came in 2012 when Burberry began to implement RFID tags with their products. The tags interact with mirrors in their stores to allow the customers to view content specific to their product selections. This along with other innovations led to Ahrendts increasing sales by over £2 billion in 8 years. Burberry is bringing us closer to the future of retail with product interaction like no other.
2. House of Fraser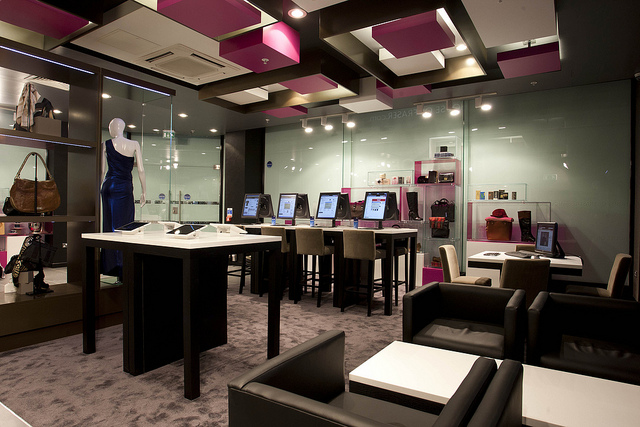 Image credit: EG Focus
Walking into a normal department store, you can expect to see aisles upon aisles of clothes, shoes and other stock. House of Fraser pioneering a new approach to the traditional model. Opened in 2011, the House of Fraser.com store in Aberdeen, Scotland is the fraction of the size of a normal store. This store holds no stock; the catalog is browsed with tablets and kiosks and products are ordered for home delivery or in store pickup. This new business model brings the best of both worlds of online shopping variety and an in-person sales team ready to assist. In the first six months of the store opening, the online sales for House of Fraser increased by 107% proving that the future of retail is the merging of the digital marketplace with face-to-face customer interaction.
3. Eataly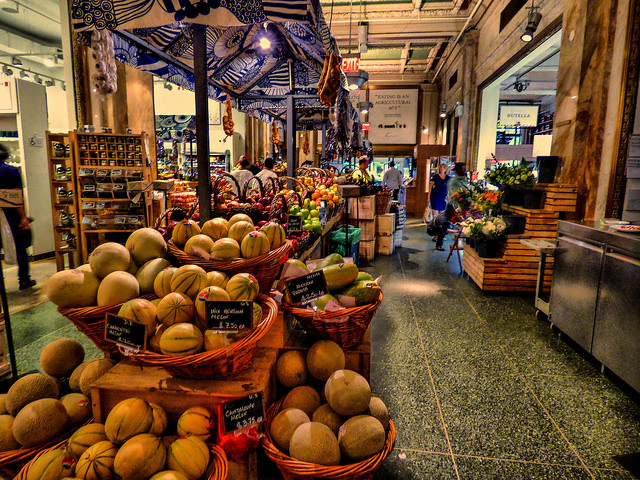 Image credit: .Alejandro_Vega
Ages ago, the great bazaars catered to all appetites, bringing markets, dining and shopping together. When thinking of the future of retail this may seem like something of the past. Eataly has a different perspective. Its 50,000 square foot location in New York City is one of the most popular markets and tourist destinations around serving between 8,000 to 13,000 customers daily. Eataly NYC has fresh produce and a selection of ingredients from all over the world. In addition to this, there are seven sit-down dining locations making it one of the premiere destinations in the city. Eataly was founded on the simply philosophy of "buono, pulito e giusto" which means "good, clean and fair." With 27 locations worldwide and more on the way, Eataly shows that the future of retail is bring old world ideas and philosophies and reinventing them for the present.
4. Trunk Club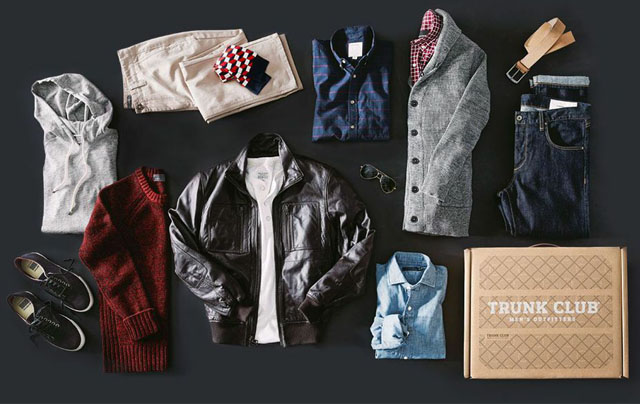 Image credit: Trunk Club
Many men struggle with shopping for clothes that are both stylish and flattering. Trunk Club is bringing a different idea to the mix with men's fashion. Each client, or "fellow" as Trunk Club refers to them, is paired with a personal stylist who will see to all your needs. Walking into a store, each fellow is greeted by a fully stocked bar as their stylist picks out the perfect outfits for them. The customer and stylist can spend several hours together searching for the perfect fit of outfit. There are currently five storefronts across the U.S in New York City, Dallas, Washington, D.C., Chicago and LA but the Trunk Club also offers online delivery in the same vein as in-store shopping. By bringing a personalized clothes shopping experience to the masses, Trunk Club is showing us what the future of retail is going to be in the fashion industry.
5. Ringly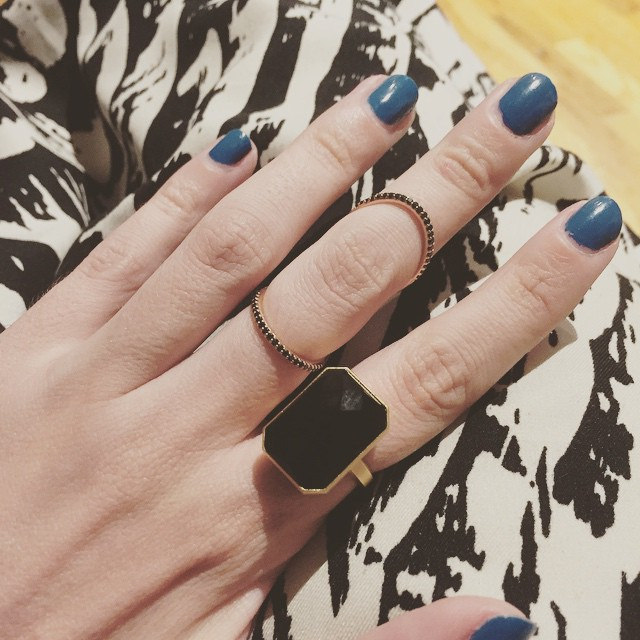 Image credit: Oka Tai-Lee
When thinking about wearable tech, many will think of devices such as the Apple Watch or the Samsung Galaxy Gear, but somewhere along the line these devices chose function over fashion. Ringly has gone a different direction with their smart device. Without sacrificing appearance, Ringly brings customers smart rings that connect to their smart phones and vibrate in custom patterns to give the wearer alerts directly from their device meaning they will never miss a notification again. Led by Andreessen Horowitz, Ringly has raised $5.1 million in funding and, within 8 hours of launching, Ringly had exceeded its sales goals. With wearable technology become more and more popular, Ringly has made it clear that the future of retail is creating wearable technology without compromising on fashion.
6. The Dandy Lab
Image credit: The Dandy Lab
The recently opened Dandy Lab in London is turning heads in the retail sphere (see our report here). By using near-field communication (NFC) screens as well as NFC tags in their clothing, the store is bringing us closer to the future of retail by giving stories to their products. The NFC tags are able to bring information on the manufacturer and history of the item as well as any other information that is interesting. There is also a section of the store with desks and charging stations for customers to work and shop. Plans are also in the works to add a bar to the shop as well. With the store constantly looking to improve, the Dandy Lab will be the store to watch for future innovations. It is clear that the future of retail will bring the customer more information about products and create a more personalized user experience.
7. Starbucks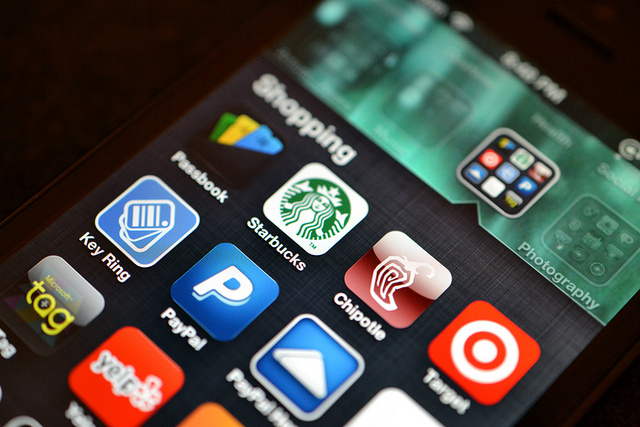 Image credit: Jason Howie
This mega corporation is speeding up its service and bringing the future of payments to their business. The Starbucks mobile app now allows customers to order and pay for their items before arriving at over 7,000 of their stores. With so many busy customers wanted to get in and out as quickly as possible, payment over the app will allow customers to jump in and out in no time. As of January this year, mobile payments make up 16% of total sales. With 13 million mobile users, that is a very sizable chunk of Starbucks transactions. Starbucks shows that the future of retail is giving customers quicker and easier payment options.
8. Interior Define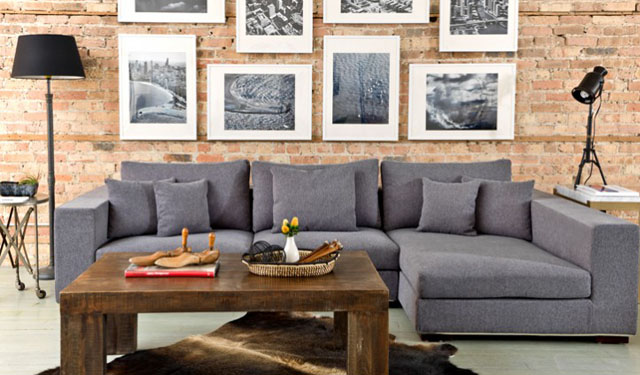 Image credit: Interior Define
The Chicago-based startup Interior Define is bringing customizable furniture to the masses. Each of their pieces of furniture can be customized, from cushions to legs to upholstery, so that no two pieces look alike. At first thought, one might think that this level of customization would come at premium prices but founder Rob Royer has stated that the average price of their products can come at a price "about 30% less than a big box retailer." With one store open in Chicago and about $1 million in seed funding, the company looks to be on the rise. Interior Define is proving that the future of retail is in customizable products for everyone.
9. Warby Parker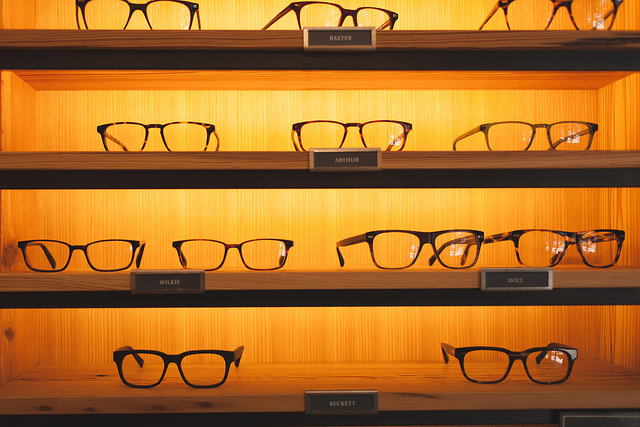 Image credit: Chris Becker
From the surface, it may not seem that the eyewear company Warby Parker is doing anything remarkable. But looking into their history, we can see that they are a needle in the made-on-the internet haystack. Started as a strictly online business, Warby Parker has made the leap into the retail marketplace and has made a splash. Their wide selection of eyewear and low prices are only a small part of what makes this company successful. Co-CEO's David Gilboa and Neil Blumenthal pay extra attention to the details ignored by so many e-commerce companies. Just last year Warby Parker sold their millionth pair of glasses and it is reported that their annual revenue is over $100 million. With such success, it is obvious that the future of retail is in the attention to detail Warby Parker shows that so many growing businesses ignore.
What does the future of retail look like?
All of these businesses are leading the way for the future of retail with new techniques as well as old ones revisited. One theme that resonates with all these businesses and that is customer interaction. From more information about products and services, as we see from Burberry and The Dandy Lab, to the Trunk Club bringing an alternative way to shop for clothes, businesses thinking about the customer before profits will inevitably lead to their success. The future of retail is coming in many forms and will continue to change by the day. What exciting and innovative changes can we imagine next?
To see the latest in London's retail innovation, take one of our trends tours.