Store design
Retail Trend Tours: Lush flagship store, Oxford Street, London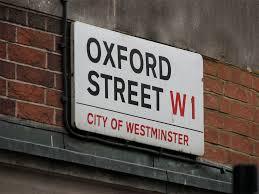 Everyone loves a bit of pampering and Lush ensures that their customers feel pampered and loved as they enter the new Lush flagship store on London's Oxford Street. The ground floor showcases skincare, hair care and makeup. The extremely friendly staff help guide customers through a wide range of products. The retail innovation does not end here. The store also includes a Hair Lab, where you can try out the products before you buy them.
In the basement, you'll find the gorilla perfume gallery. The retail trend for incorporating spas has been increasing, and the Lush Oxford Street store features 'The Lush Spa' in its basement. The treatment rooms include fresh face masks and candles, with a double treatment room that is solely there for the purpose of relaxing you during those extra stressful days.
The top floor houses the bath bombs, bubble bars, bath oils, fun and gift sets for which the brand are so well known and admired.
Combining Lush's reputation for the unusual, the humorous but – most of all – great products that actually do what they are meant to, the Lush flagship store embodies the brand brilliantly. Join one of our trend tours to experience this space for yourself.