Brand Focus
The most interesting Amazon Skills for retail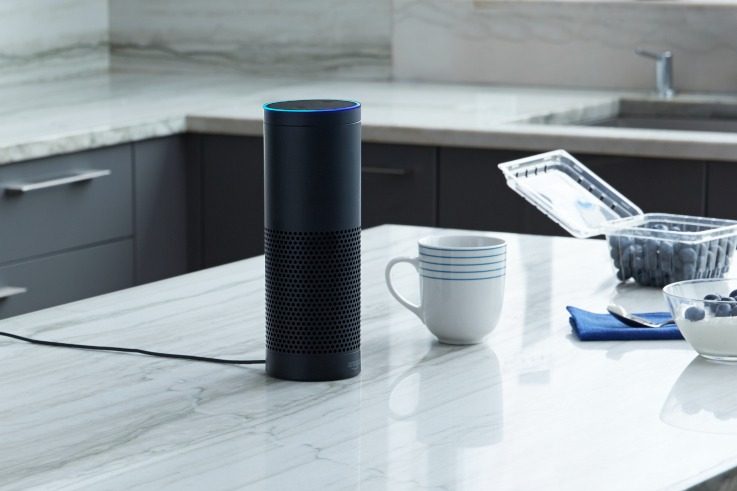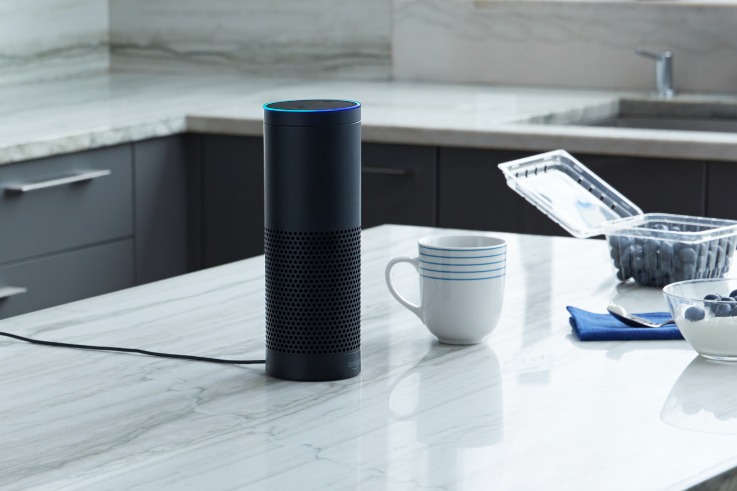 Is your home ready for artificial intelligence (AI)? What about your retail business? With its Alexa voice assistant-enabled Amazon Echo and Echo Dot hands-free speakers now available outside the US, Amazon is driving the mass use of AI in homes. And this presents all sorts of opportunities for retailers to enable customers to buy things in new ways.

Although it's not the only one making progress in this field, Amazon is certainly leading the pack. Its Echo offering is affordably priced making it easy for people to dip their toe in the AI assistant water, but is backed by Amazon's huge tech, innovation and commerce capabilities. Plus, it's interesting to look at how these hand-free speakers integrate with the rest of the Amazon offering – naturally it's beyond easy to order products from Amazon through them. They're not just for the Amazon ecosystem though, through its Skills programme Amazon is enabling anyone to develop their own integrations.


So, what's a 'Skill'?
Skills are essentially apps for Amazon Echo. They are activated by Alexa and let the Echo access a variety of useful websites or services. You can use Skills to customise your Echo with extra capabilities and features that enhance your experience. Adding new Skills to your device is as simple as browsing the options in the Alexa app and clicking enable on the ones you want. Or if you know the name of the Skill you want to enable you can just ask Alexa to do it. Depending on the Skill you may need to sign in with your account for that service.
Any third party can create a Skill, so there is already a huge library of over 10,000 available from big name companies like Sky Sports, The Guardian, National Rail, Uber and Hive, as well as individual developers. And there's always more being added.
16 most interesting skills for retail

Although there aren't many retailers who have yet developed an Alexa Skill of their own, there are a number of Skills already out there that can be used to buy things, and even help run your retail business.

Here are 16 of the best Alexa Skills out there and why we think they present interesting opportunities for retail:

Add things to a shopping list

Quite simply users can ask Alexa to add a huge range of Prime-enabled products to their shopping list. They can reorder products that they've purchased before, or can ask Alexa to search for an item, for example washing up liquid. Alexa will then tell them what the best match is and how much it costs, with the ability to suggest other options if the first doesn't work for them.

Book a cab

Alexa users can order a cab from Uber or a ride from lift-sharing service Lyft just by asking for one. Both services use the customers home as the default pick-up, but so far you can only pre-set your work address as a destination (when using Lyft). Still it's a great example of these disruptive services continuing to make it easier and easier to book with them.

Get wine recommendations

MySomm is a wine recommendation Skill that can suggest the best wines to go with all sorts of meals and foods. It's a great sales opp for wine brands, or even retailers with these products available. Imagine a wine retailer with a similar Skill that lets customers order the suggested wine to their door.

Order takeaway

Domino's Pizza Skill lets customers order pizza with the most minimal of effort. With just a few words they can order their favourite pizza (through their pre-saved Easy Order) and track where it is. Also, in the UK customers can also re-order recent takeaway orders from Just Eat and check on the status of delivery.

Order flowers

Online flower retailer 1-800-Flowers has expanded its sales channels further with a Skill that lets customers order flowers verbally. If they have the recipients address saved in their 1-800-Flowers account then they can order the flowers directly to them, even specifying the delivery date.

Get product recommendations

The Kit Skill can recommend products in response to all sorts of queries, from 'what's a good coffee maker' to 'recommend me a hairspray'. Recommendations are based on ratings from influencers and experts. This type of capability could work well for a branded department store Skill where customers can ask for recommendations, add items to a shopping list and even purchase by voice only – eg 'Alexa, ask John Lewis for blender recommendations'.

Track orders

Alexa can track orders placed through Amazon and give users updates on expected arrival dates. It doesn't as of yet have integration with other major logistics providers like UPS, but there could be branded Skills in the future. Certainly there's a lot more scope for the future to use Skills in logistics.

Buy music

Music is a major feature of the Amazon Echo. The speaker can integrate with radio, Spotify, and the user's Amazon music library for a start, and can play requested genres, artists, songs, playlists and combinations of the above. What's interesting though is that users can ask Alexa to buy songs that they are listening to, for example on the radio, which is a whole new purchasing channel.
Get recipes

There are a lot of Skills around recipes and cooking, from Unilever's Skill that can recommend recipes based on ingredients in stock, to the Jamie Oliver Skill for finding recipes which can be emailed to the user. From a retail perspective a grocery store could have a recipe Skill that also lets customers add the ingredients to their shopping list.

Book a trip

Travel website KAYAK's Alexa Skill is an interesting one in that as well as searching for flights and accommodation, and tracking flight information, users can specify a budget and get suggestions of where they could go. It's a feature that would be useful across all sorts of retailers. Imagine a Nike Skill that suggests trainers according to your budget for example.

Get clothes dry-cleaned

Laundrapp's Alexa Skill is apparently the world's first voice-activated laundry service. The UK startup already has an app to make it easy for customers to request dry cleaning services, but now they can just ask for their clothes to be picked up for cleaning. Like buying essential household items, it's the kind of task that someone may suddenly remember and being able to say just a few words and know it's sorted is of real benefit. All sorts of transactions could be automated in this way from booking maintenance for your car, to making a dentist appointment.

Pre-order coffee

Starbucks' Skill lets customers place their coffee order before they head out the door. It can reorder their usual order from one of the last 10 stores they visited and have it ready just a few minutes later. There's plenty of other products that we can see customers potentially preordering through retailer skills, such as their usual lunch order before they pop out of the office.

Fleet tracking

One Skill that may be of use to retailers is the tracking of their delivery fleet. The Rhino Fleet Tracking Skill can list drivers, tell you where a specific driver or vehicle is, assign drivers to vehicles, and search for drivers near specific landmarks. For on-the-fly management of logistics and quick status reports a logistics Skill could prove very helpful.

Analytics from Shopify

Ecommerce platform Shopify has developed a skill that lets retailers access information and analytics about their stores. This includes reports on sales this week, which products need to fulfilled, order breakdowns, store summaries and more. A great example of using voice to quickly access valuable analytics and being able to respond, as well as a glimpse at what AI could do for retail in the future.

Customer support

This is another potential area for retailers to explore. AT&T have added a support Skill to Alexa which lets customers place support queries from asking for an internet test to requesting a call. Imagine if a retailer could take customer feedback and support requests via their own Skill – this might work particularly well for a luxury or expensive purchase.

Do everything else

Ok, so maybe not 'everything' but Alexa's integration with If This Then That (IFTTT) opens up an additional world of possibility. IFTTT is a service that lets users connect different services (Channels) together (as Recipes) and automate actions based on certain criteria. By using the two together shoppers can ask Alexa to email them their shopping list for example, or to remind them to pick up items that have been added to their list. If they can link Alexa with any of IFTTT's current Channels then that present a huge opportunity for connecting things in a way that works for them as an individual.
Amazon hosts Skills for small developers for free, so this area could get a lot more innovative and exciting very quickly. Watch this space.
For more automation inspiration read why IFTTT's DO Button could help you take on Amazon. Find out more about the latest trends in retail by taking part in one of our Insider Trends retail safaris.