Retail
50 Best Retail Tech Startups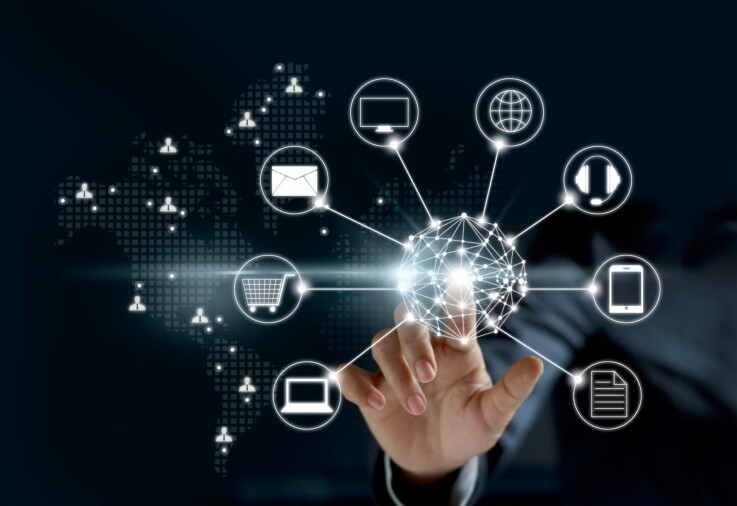 The retail tech startup scene is ever-changing. With new companies popping up all the time, it's an impossible job to keep track of them all, let alone identify those startups that might cause real disruption in the sector. With this in mind, we've pulled together a list of the top 50 retail tech startups in the world right now (in no particular order). All of the featured startups are less than 24 months old and between them cover many different sectors of the retail business.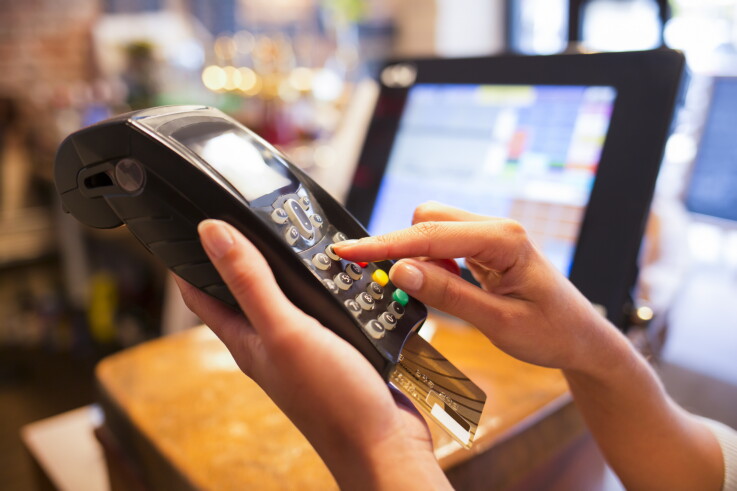 Payments
Mobile wallet services like Apple Pay and Android Pay, and contactless card technologies, indicate that shoppers are embracing new ways to pay for their purchases. These startups are pushing that even further.
1. Soundpays
Canada's Soundpays is shaking up mobile payments by using inaudible sound waves embedded in digital billboards, TV and radio ads, online videos and other types of broadcast. The customer's mobile device 'hears' this sound wave and displays the advertised product or service, which can be purchased or booked securely using the customer's stored card details in a matter of clicks. It can also be used to make payments in-store and even complete e-commerce purchases.
2. CherryPie
CherryPie is a new mobile wallet solution from the team at PassKit. More than just a mobile wallet though, it also helps create highly targeted mobile marketing campaigns. CherryPie can be used for digital loyalty cards, coupons, travel and event tickets, gift card, membership passes and more. It can be integrated into existing marketing from SMS to website to posters. CherryPie can also use location technology to deliver lockscreen messages that correspond to where customers are or what they're near.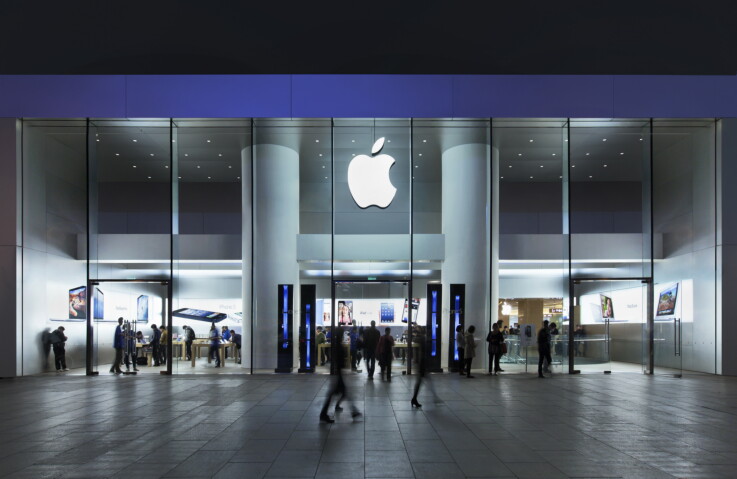 Physical stores
As customers become more familiar with tech in their daily lives, so these startups are finding ways to harness that to improve the in-store shopping experience, from the products on sale to how customers find what to buy.
3. Oak Labs
New York's Oak Labs is bridging the physical and digital retail worlds with its smart fitting room mirror technology. The Oak Mirror is an interactive, touchscreen mirror that lets customers change the fitting room lighting and ambiance, request different sizes, colours or support from assistants. It can even use RFID to detect items of clothes being tried on and recommend partner products that customers can then request be brought to their fitting room. Oak Labs works with brands like Ralph Lauren and Rebecca Minkoff.
4. B8ta.com
Although B8ta is a physical retail store selling the latest in Internet of Things (IoT) tech and gadgets, the entire experience is tech driven. Created by four former Nest employees, San Francisco-based b8ta uses technology to make selling in a real-life store as easy as setting up one online. The store offers a quick route-to-market for new companies creating innovative products and then sells them a monthly subscription that lets them access real-time conversion data and control their product's marketing, price and inventory. Customers can physically interact with each product for sale and browse more information/prices using in-store iPads.
5. NearSt
NearSt lets shoppers browse and buy from the stores near them. Customers type what they are looking for into NearSt's website, as with any online store, but all of the product results are from stores in the local vicinity. The customer can then buy, reserve and even have the product delivered. Or they can go in-store to browse. The aim is to make physical shopping quicker and easier than shopping online.The London-based app started out as a partner to bookshops, but is expanding into other areas of retail as well.
6. Skiplino
Skiplino is another startup that isn't specifically just for retail, but has plenty of applications in the sector. The free queue management app lets customers remotely join a queue from anywhere and then lets them know when it is their turn. It also collects feedback, monitors queue information in real time across multiple stores or locations, and how quickly assistants are serving. Queue slots can also be booked once inside the store if the retailer chooses to provide a tablet or other device.
7. Mobmerry
Mobmerry is a lifestyle and retail discovery app enabling customers to find products and places that fit their interests. Based in Bengaluru, much like NearSt the app describes itself as letting people 'window shop' their city, by highlighting products from the stores around you. You can browse, save favourite items to a list and even buy, choosing to have it delivered to your home or pick it up in-store. Customers can also use image search to find where to buy things they've seen and follow their favourite brands/stores to be updated on new additions.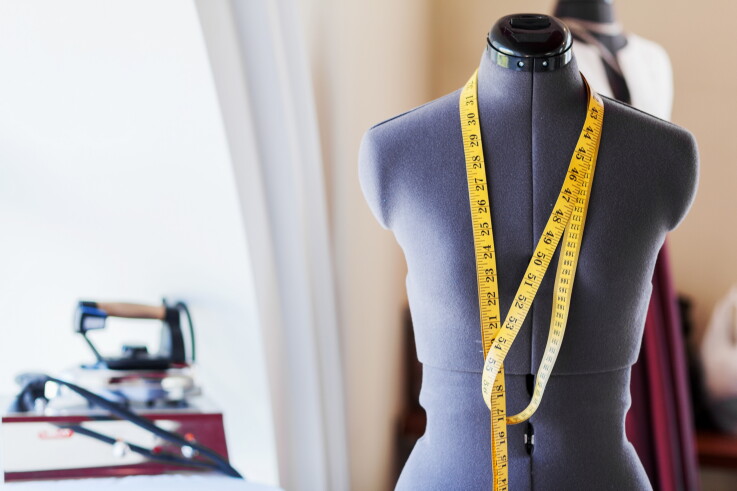 Fashion
Wearables are a growing area that marry tech and fashion in a whole new way, but these startups are also finding ways to use tech to change how customers explore and interact with fashion.
8. Appaparel
This young London-based startup is yet to fully launch, but its plan to rethink wearable clothes is already turning heads. It uses a tiny beacon embedded into what looks like an ordinary clothing tag to wirelessly beam out information on what you are wearing. Appaparel sees scope for retailers and brands to target their advertising better if they know what shoppers are wearing at that exact moment when shopping online or in-store. It could also allow customers to see what others are wearing as they walk down the street and potentially purchase items from their phone. The tag requires no batteries and is washing machine and dryer safe.
9. Askourt
Israel's Askourt is a platform that lets shoppers ask their friends' opinions on online products before buying. It works by sending a message to the customer's friend through Facebook, SMS or WhatsApp, asking them to vote on whether they should buy a certain item. After they have voted the shopper is automatically redirected to the retailer's site. Askourt works without needing the shopper to leave the e-commerce site they are browsing or install any plug-in or app, instead using a one-line code installed in the e-commerce site's footer.
10. See Fashion
See Fashion is using a multi-tier approach to change fashion. The platform is open for designers to submit their designs, which its community can then place pre-orders for. If they reach their minimum order number, See Fashion will support the manufacture and distribution of the products. Interestingly the London startup also uses its preorder data to try and place products with major retailers like John Lewis and Liberty.
E-commerce
An obvious focus for retail tech startups, e-commerce presents huge opportunities for improvements as retailers move towards a more consistent omnichannel shopping experience.
11. Hullabalook
Another London startup, Hullabalook takes a new approach to filters and navigation bars by instead letting customers browse a retailer's entire product range to quickly find what they want. The company's technology uses interactive visualisation tools to let shoppers browse and discover products that fit their needs, creating instantly updated, customised lists. Brands using Hullabalook include Made.com.
Also from London is Suzu, which uses artificial intelligence and behavioural psychology to help brands understand and influence their customers. It personalises each visitor's journey to a retailer's website in real-time based on predicted behavioural profiles drawn from insights into customer intent and preferences. This allows it to choose and send targeted messages (based on behavioural psychology) that maximise sales. Clients include Muddy Puddles.
13. CARTBEAT
CARTBEAT lets shoppers sync their shopping baskets across all devices for a true omnichannel experience. It means they can start shopping on their mobile and finish a transaction on a retailer's website without having to start again or re-add things to their cart. The London-based company does this by pairing devices, as opposed to asking customers to log-in to an account each time.
14. GoInStore
This London-based startup connects online visitors with in-store sales assistants. Bridging the gap between digital and physical, GoInStore enables a conversation between the shopper and staff. It also can create a visual in-store experience for online customers by using smart glasses worn by sales assistants to create a first person live video stream. The staff member can see the shopper's browsing history in order to better serve them, and if the shopper wants to buy any products seen in the session the assistant can scan them to have them added to the online basket.
15. Kout
Kout is a London-based e-commerce site with a difference. Aggregating products from a huge range of brands and retailers, customers can browse for the things they want to buy. Once they select a product they can then take part in a free scratchcard-like game to win discounts of anything from 2-99%. Games require Kout credits, which customers can gain daily by logging in, encouraging repeat visits.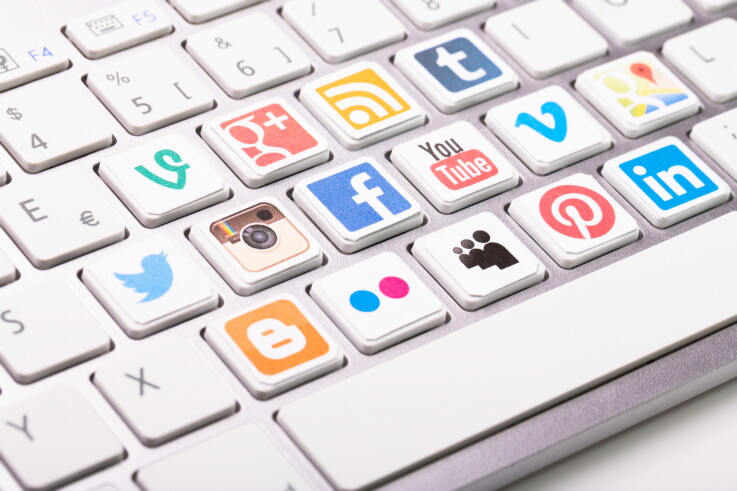 Messengers & Chatbots
One of the biggest areas of growth for startups on the list, message services and chatbots are harnessing the improvements in artificial intelligence to offer a new way of communicating with customers and staff alike.
16. Branch Messenger
Branch Messenger makes it easier for store owners and managers to communicate with their staff. The app lets managers create a private network, which they can use to share shift schedules, swap shifts, and message staff. They can also quickly highlight and fill any available shifts, such as when an employee is unwell. The Minneapolis-based company is already working with big names like McDonald's, Zara, KFC and Urban Outfitters.
17. Converse.ai
Converse's artificial intelligence platform lets retailers create smart chatbots that integrate into any existing channels used to communicate with customers. The San Francisco startup's chatflow system can be used to respond to queries, gather data, route queries, and help with faults/trouble-shooting. The system operates on a monthly subscription basis.
18. Conversable
Austin's Conversable connects customers and brands through conversation. The SaaS platform integrates with major messaging and voice applications, like Facebook, Twitter, Slack and Amazon Echo. More than your basic chatbot, it can be used for smart, automated on-demand content, sales and support, and customer self-service. Whole Foods and Pizza Hut are two brands already making use of Conversable.
19. SpruceTech
Although Spruce's retail side (a connected barber shop/men's lifestyle store) actually launched in 2014, it's the tech side, which spun out of the business earlier this year, which is most interesting. Chosen for Target + Techstars retail accelerator, Denver's Spruce is known for having one of the most advanced bots out there. The bot alerts staff to customer arrivals so they can be greeted by name, offers interactive features, and enables customers to try on new clothes and then walk out, paying for them automatically a la Uber.
20. UserEngage
New York's UserEngage is a real-time marketing automation tool that aims to make every customer a happy one. It does this by giving retailers a better insight into their customers, so they can react. Every interaction with, or action taken by, a customer is recorded. Retailers can engage with customers based on their actions, whether using the live chat tool or automating personalised messaging and other responses. The platform can be integrated into major services such as WordPress, Slack, Open Cart, MailChimp and Shopify.
21. Shyft
Seattle-based Shyft is another startup changing how retail stores are staffed. The app enables employees to privately message one another, see and share shift schedules and swap shifts, as opposed to texting or calling one another. Staff from Starbucks, McDonald's and Old Navy are using the service. Shyft was part of the Seattle 2016 class at startup accelerator Techstars.
22. Claire
Claire is a bot that uses Facebook Messenger to help companies optimise their products and campaigns through interactive surveys. Retailers can email customers with a link to take part in an interactive chat survey through Claire, which rewards participants with loyalty points and giveaways. Claire then analyses the results, which can be used to optimise offerings. The service can be used to test advertising, products and customer preferences. Rebecca Minkoff and Kohl's are two companies working with Claire.
23. Agent Q
Agent Q is another artificial intelligence-powered chat platform for sales and customer service. The machine-learning algorithms mean customers can text Agent Q with what they're looking for and the platform will respond with recommendations. The idea is that the AI enhances the human element of shopping as it's a real live person who responds to requests. It was a participant in R/GA Ventures and Westfield Labs Connected Commerce Accelerator programme.
24. Reply.ai
New York startup Reply.ai lets retailers build and manage cross-platform chatbots that work across all messenging apps, without the need for coding. The bot is able to automate conversations with customers, with a human taking over only if/when needed. With Facebook Messenger it can even directly take payments for purchases. Reply.ai is used by companies such as Starbucks and Vaio.
25. Satisfi
Also hailing from New York is Satisfi. Described as "a location-based intelligent engagement platform" Satisfi lets retailers quickly respond to in-store customer queries, such as being unable to find a certain product.The platform can move between automated responses and real people interactions in real-time, depending on which best solves the customer issue, and using location tech can deliver unique experiences based on where the customer is located.
26. Tess
Created by former Microsoft employees, Tess is a personal stylist chatbot aimed at women. The shopper can type what they are looking for into the Tess bot, being as specific as they like about colour, type of product and price, and it will suggest certain products in response. Customers can click to go to the retailers website, tell Tess they love the suggestion or that they don't like. Tess learns customer preferences and refines its suggestions over time. Shoppers can also request professional human stylists if they want.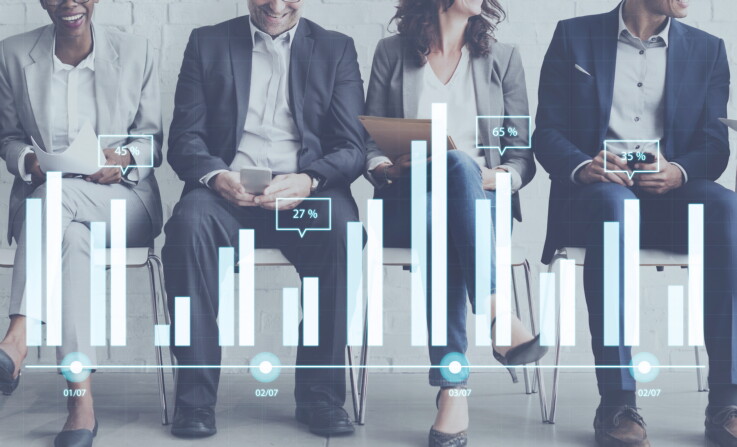 Analytics & Insight
As the technology for gathering, processing and understanding data gets ever better, these tech startups are harnessing it to give retailers a better understanding of their business and faster, actionable insights that can keep shoppers around.
27. Nexosis
Based out of Ohio, Nexosis operates the Axon platform – an automated machine learning platform turning data into actionable intelligence for forecasting and impact analysis. It combines historical data and information from outside sources. For online retailers this includes forecasting product demand, sales and guest counts, as well as showing the factors impacting these. When it comes to in-store retail, Nexosis can prevent waste by accurately forecasting the right amount of products. It was one of 10 startups chosen for the Target + Techstars retail accelerator earlier in the year.
28. Focal Systems
One to watch, Focal Systems is keeping pretty quiet about its developments at the moment saying it is in 'stealth' mode. Set-up by former Standford students, including some from Apple, Google and Facebook, this Californian startup has got some serious skills behind it. Its area of focus is computer vision applications to help solve some of brick-and-mortar retail's oldest problems.
29. BlackBX
Although not designed solely for retail, BlackBX has come up with a cost-effective solution to gather real-time information about customers over WiFi. Based in Scotland, the system lets retailers set up a public WiFi network. This can be free for customers to use (limitless or for a certain length of time) or pay-to-use. Through BlackBX retailers can then track new and return visits, identify peak times, create a mailing list and generate revenue.
30. Dor
San Francisco startup Dor is a foot traffic sensor that delivers actionable insights to retailers. Using sensor hardware that fits above entry points, retailers can track visitors through the website or accompanying app. Companies with more than one store can centrally view traffic figures for each location, bring in data from POS software, and incorporate external info such as weather and major events.
31. Observa
Seattle's Observa gives retailers a real-time look at their sales and marketing activity. They can see what products are available, pricing, if promotions are active and even what the competition is up to. It does this by encouraging customers to take photos of in-store displays and other actions for payment. The more retailers know about their store, the quicker they can take action to correct any points which aren't working as they should do.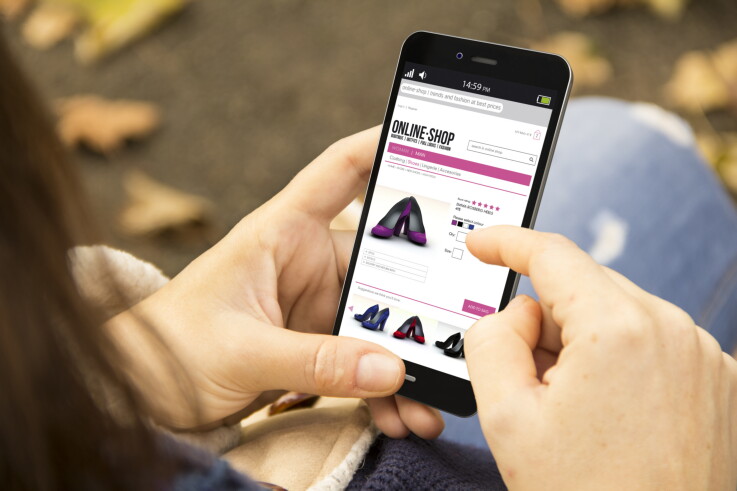 Mobile & Apps
Another large growth area for retail tech startups, the huge penetration and always-with-us nature of smartphones presents opportunities to deliver a better service and to streamline the shopping experience.
32. Air Tailor
A 'tailor by text', Air Tailor from New York is a message based tailoring service. Customers can text the service with details of what they need altering and then schedule a pick-up time or print out a pre-paid postage label and send their items to Air Tailor's expert tailoring team. Simple, visual instructions sent to the customer in preparation for any alterations ensure a perfect fit.
33. StashR
Digital receipt management platform StashR lets shoppers keep track of all their receipts. Customers download the app and sign-up to receive a personal anonymous email address to send receipts to. They can also take a photo of physical receipts with their smartphone. StashR organises receipts, and makes it easy for customers to return unwanted items. Retailers that StashR supports include Bloomingdale's, Macy's, Home Depot, Best Buy and Domino's.
34. Xclaim Mobile
Dallas' Xclaim Mobile's offer platform can detect the device, location and wallet type to deliver a streamlined experience to customers. Its location-based marketing can enhance existing digital ads with real-time click data. Customers can also save offers for later, as well as being redirected to purchase immediately. Xclaim can also trigger alerts in certain geo-locations and send push notifications to remind shoppers about saved and expiring offers.
35. Restocks
Another San Francisco development, Restocks instantly notifies shoppers when their favourite streetwear brands release new products, launch a sale or get an item back in stock. The app lets customers choose which brands they want to be updated about, check stock and buy without leaving the app. It's supported by over 100 stores and tracks brands such as Nike, Supreme and Adidas.
36. NewStore
Boston-based NewStore is a retail platform built entirely from a mobile perspective. This means customers get a mobile-optimised service, which complements your existing e-commerce platforms, so they can easily buy anywhere at any time. It also integrates with third party fulfilment companies to deliver products to customers in the way that they want.
37. Wallet Circle
Wallet Circle's app acts as a mobile loyalty card, which customers can use to collect stamps wen making purchases. Powered by iBeacon technology, the London startup's app can also request feedback from customers in-store, gain new customers through refer-a-friend campaigns, identify most loyal customers and encourage dormant customers back through targeted offers.
38. Just Today
Just Today is an app developed by Incubapps, a London based company that is part of the Telefonica/O2 – Wayra UK 2016 acceleration programme. It enables retailers to post last minute real-time hyper-local offers to members. Offers can be tailored to certain profiles and locations, and can help retailers to shift excess inventory by offering discounts to people nearby.
39. Cloud Mall
Launching soon is Cloud Mall, which describes itself as a "fully fledged shopping mall inside your smartphone." The UK based company already has over 40 top UK retailers on-board, which it aims to unify in one mobile app for a complete shopping platform. Cloud Mall will take commission on each sale made through the platform.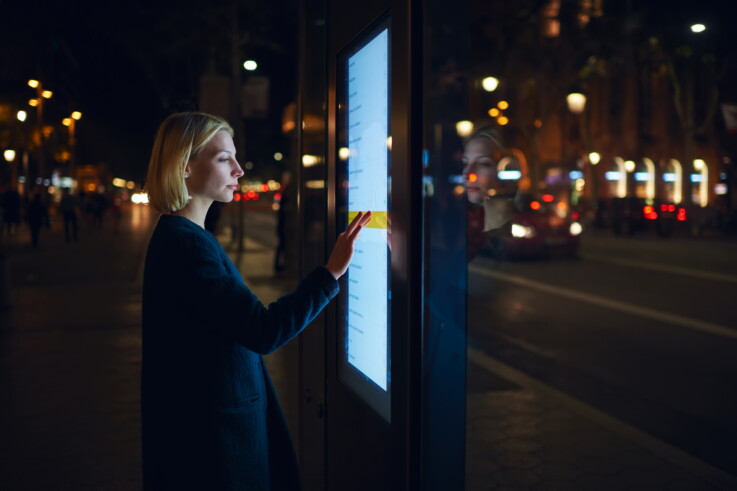 New technologies
Virtual reality and augmented reality continue to dominate a lot of new technology conversations, but these startups are still finding new ways to deploy them, as well as other areas of development.
Chosen to be one of the Unilever Foundry 50 at Cannes Lions Innovation earlier this year, Rattle is a leader in augmented reality (AR) experiences for brands. The UK-based company
uses a plug-and-play platform to deliver real-time engagement opportunities, with a facial positioning tracker for live video feeds, the latest 3D motion graphics and integration with a host of digital platforms. Rattle has worked with brands including Pepsi, Grey Goose and Deutsche Telekom.
41. weseethrough
London firm weseethrough uses the latest in wearable tech to let brands actually 'see' through the eyes of their customers. Specifically, weseethrough captures first person video of customer behaviour and their use of products through wearable and location-based tech. It also owns the innovative video analytics platform Haystack, which can quickly sift through hours of footage to find important insights, including YouTube videos relating to a retailer's' products.
42. Preksh
Preksh is "the world's first patented AR solution for retail." The Bangalore company virtually creates physical retail stores and puts them online for customers to then 'walkthrough' and purchase from. It has won a number of awards and accolades for the system, which can be used across single stores, chains and e-commerce. For physical stores Preksh can reduce costs by enhancing sections of the store with an AR kiosk (with access to a larger range), or even replacing the store entirely with a AR kiosk.
43. Salted Venture
Salted Venture started life in one of Samsung's innovation programmes. Today it has launched the IOFIT smart shoe range, which can detect information about the wearer and how they can improve. The first product is for golfers and detects real-time pressure distribution in each shoe and Centre of Position patterns. The data can be accessed and analysed from a partner app.
44. Meridian AR
As the name suggests, California's Meridian AR is focused on AR experiences. While not solely serving retail, its ability to combine AR with advertising and e-commerce present a lot of opportunities. It also measures performance of these experiences. Retailers are already using the company to offer virtual product demonstrations, training and counterfeit product detection.
45. ShopR360
ShopR360 is a cloud-based video analytics platform from India, which is designed to capture in-store trends and data. Integrating with a store's existing CCTV network, ShopR360 gathers information such as footfall, heat maps, shopper paths, dwell time and more. It's actionable analytics help retailers identify how they can improve store performance, layout and more.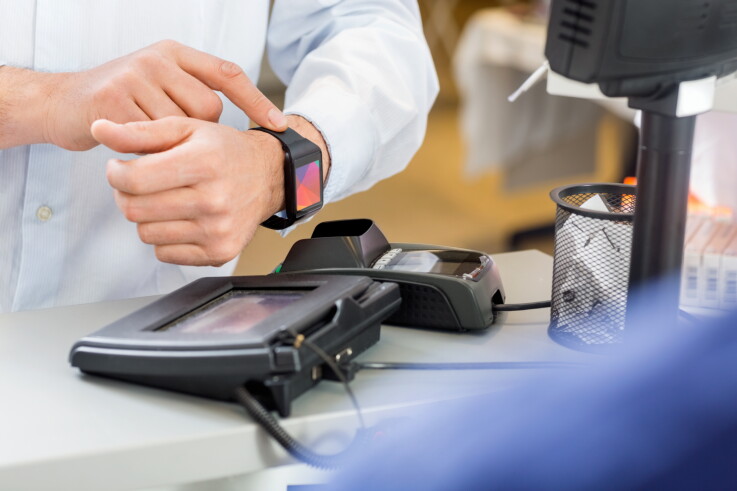 Security
With counterfeit goods a continuing issue and wider implications about security potentially impacting shopping habits, these startups are finding ways to use tech to fight back.
46. ÉGIDE
Singapore's ÉGIDE is a provider of leading authentication technology designed to help brands protect themselves from product counterfeiting. Its encryption system combines smart card and NFC technologies to create a secure digital brand protection platform. An encrypted smartchip is embedded into or attached to the product, which can be read by ÉGIDE's mobile app using NFC and identified as an authentic item. Once a customer has bought the item they can type in theproduct warranty information, which can then be verified.
47. BlockVerify
BlockVerify, of London, is a blockchain-based anti-counterfeit solution designed to increase transparency to supply chains. Each product is labelled with a BlockVerify tag, which enables it to be verified at each point along the supply chain, right up to the consumer who can verify the product is genuine after purchasing. This history is permanently recorded in the blockchain and can be accessed at any time.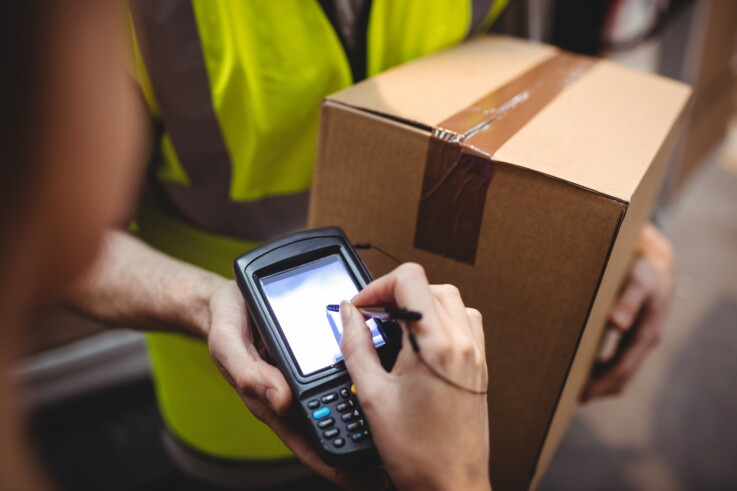 Delivery
An area that continues to be disrupted by new ideas, these startups are using advancements in tech to deliver better logistics services that match up with customers' expectations for speed of delivery.
48. AxleHire
San Francisco's AxleHire specialises in local, last mile same-day delivery. Using its own design of algorithm, requests for delivery (including direct orders from e-commerce sites integrated with AxleHire) go into the system and are allocated a time-scheduled window for delivery. Products can be tracked right up to delivery. It was another chosen participant in the R/GA and Westfield Labs Connected Commerce Accelerator programme.
49. Darkstore
Also taking part in the same programme was Darkstore, another same-day delivery offering. This third-party logistics provider utilises both traditional couriers like UPS and FedEx, and new on-demand delivery services like UberRush, and its own network of fulfilment locations to deliver products when needed.
50. Shipzen
Shipzen helps retailers fulfil orders directly from their phone. The Oklahoma-based company integrates with directly with Shopify, BigCommerce and WooCommerce sites. Retailers can then view their orders in Shipzen, compare prices from UPS, USPS and FedEx and print packaging labels. Products can also be scanned during picking and packaging to reduce errors, and retailers can track all orders, respond to issues, and analyse sales through the online dashboard.
It's clear from this list that tech startups are taking on every part of retail from delivery to apps to the physical store. Often these companies, unhampered by restrictions like a slow-moving organisation, are finding new, fresh ways to answer long-held retail challenges or just a better way of doing things.
What do you think of these developments? Have we missed any top retail tech startups? Share your thoughts in the comments.
Why not also check out our pick of the top 50 innovations in retail?
For more content like this, or to keep up with the latest retail trends, click here to join our community.