Pop Up Stores
What are the top trends in Sydney's retail scene?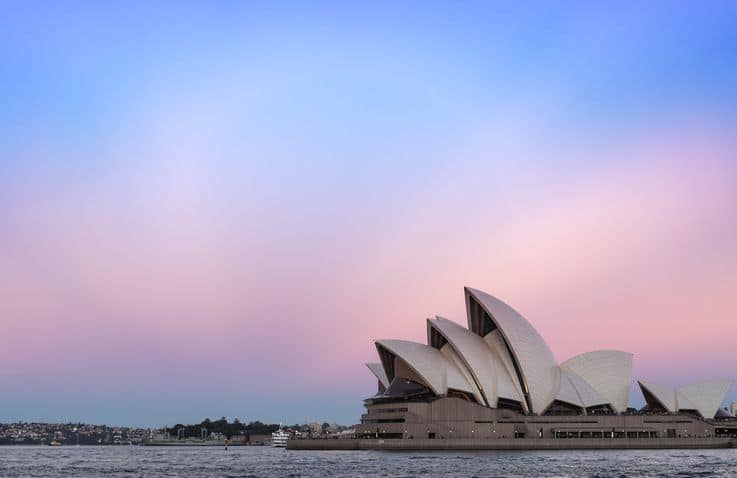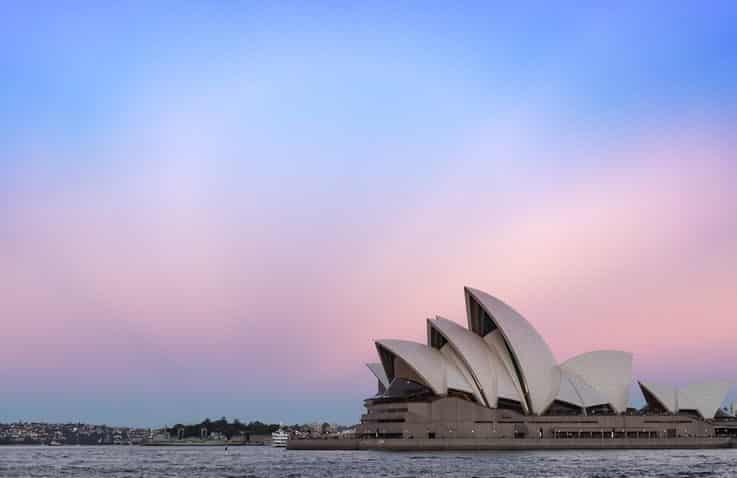 Sydney is famous for many things: Bondi beach, Sydney Opera house and the Harbour to name a few – but we discovered there is a vibrant retail scene too that big brands as well as emerging ones are capitalising on. The trend of creating a store that is so much more than bricks and mortar is taking shape in Sydney, and new ways of expressing what can't be expressed online are being sought.
Read on to find out what we discovered in the land down under, or get in touch to explore it for real in your very own Sydney retail safari.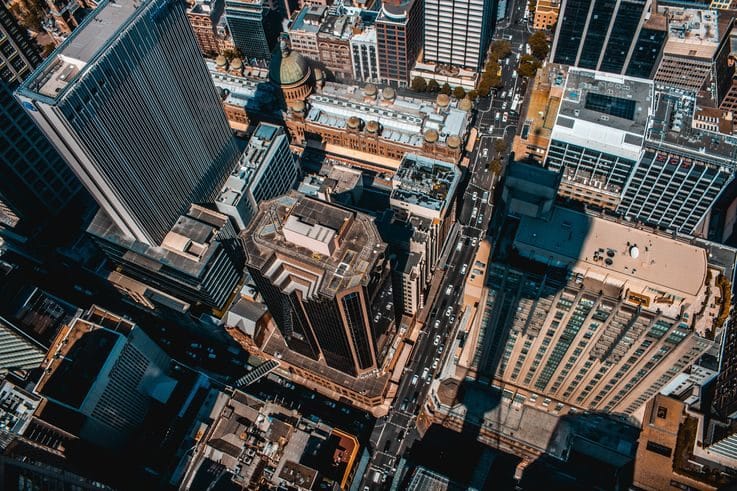 Tech-driven spaces
All across Sydney retailers are getting to grips with tech to offer all sorts of more convenient and interesting store experiences.
An iconic Australian swimwear brand has unveiled its hotly anticipated magic mirrors in its Sydney store. They are linked directly to the store's stock management system and customers can 'ping' the store staff to bring them different sizes without having to leave the fitting room. A real bonus when you're trying on swimwear! The feature also recommends complementary items based on what the customers have brought into the dressing room. The real magic of the mirrors however is what goes on behind them. Each item within the store is RFID-chipped and staff are able to undertake a stocktake in less than five minutes. This means it is much easier to locate or identify stock that is missing, saving staff time and making them more available to customers.
Meanwhile, a telecommunications brand has opened an innovative space focused on tech. It uses a data analytics platform to analyse when the store has the most footfall to ensure it has enough staff on the shop floor when needed. The interiors have been sympathetically designed with old and new mixing together; digital staircases meet with exposed brickwork. We particularly liked the smart kitchen which showcases a range of technical appliances. Here you can participate in immersive experiences and gain a further understanding of smart home technology. It's an enjoyable experience for the customer and a great way for brands to fully showcase their products.
Then we came across a much-loved national grocery chain that's embracing scan-and-go checkout systems. The brand's loyalty programme that you can join by downloading the app has proven popular with customers. Items can be scanned through your phone and dropped directly into your bags, doing away with baskets meaning fewer things to juggle. To weigh the fruit and veg you use special weighing scales which display a barcode that you also scan with your phone. One final scan is done at a terminal near the exit – the app then calculates your total amount and takes the correct money from your linked bank card. Super efficient and super simple.
Elsewhere, an iconic furniture and homewares retailer has teamed up with a Sydney University to create an innovation lab. Its goal is to develop approaches to new design and smart technologies for Australian homes. It brings together expert retailers, academics and students from interior architecture and design programmes with the aim of coming up with new ideas, prototypes and putting together exhibitions and events. The research from this is expected to give the brand unique insights into the Australian consumer.
One of the benefits in getting students involved in the design is that they can help the brand gain a greater understanding of what its product needs are for the future. The students are literally designing the products they want to see in store with the guidance of industry experts.
The same retailer has another tech-driven initiative in one of its Sydney stores. This time it wants to revolutionise how Australians shop for, and design, their bedrooms. The retailer has done its research on what is needed for a good night's sleep and the concept plays out in store in a series of themed rooms. The pods are designed to provide different sensory experiences for you to test out mattresses in privacy. Through interactive technology the customer can change the lighting, music and even the curtains. It's a much better way to imagine what the products will look like in your own home, compared to a typical showroom experience. The sense of calm that's been created within the pods through textiles and plants should encourage purchasing, and at the very least it's a lovely way to relax while shopping!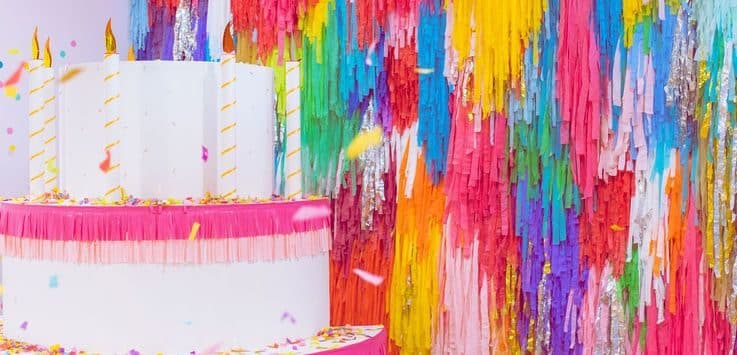 Stores with experiences
The experience trend hasn't bypassed Sydney, but it is being interpreted in lots of different ways.
A beauty store has created a beautiful one-stop-shop for all your beauty needs. It fuses together the luxury and fun of the brand's other stores and has created a concept store like no other. The store stocks over 100 of the best beauty brands in a playful space. Aesthetically the space is modern and elegant with splashes of colour. There is a 'play bar' allowing customers to experiment with products and techniques. You can also have a skin lesson or make-up tutorial. Stuck for inspiration? Browse the in-store digital look books. As well as stocking the biggest and best brands it also offers a collection of rare and niche brands. For a beauty addict it is the place to come if you want to find a compelling line-up of today's most luxurious beauty brands.
We also discovered an exciting pop-up art event with a well-known confectionery retailer in one of Australia's biggest department stores. The interactive museum has a dedicated floor to all things sweet. There are 14 different rainbow-coloured sensory rooms and activities for all ages, including pink ball pits and confetti showers, making for some Insta-worthy photos. Although the space is about the experience the brand is loyal to its sugary roots, so there is a bar serving up sweet treats. You can also shop in store for merchandise. The goal here is to capture the consumer's desire for nostalgia and to recapture their youth.
Elsewhere we found a well-known sporting goods company with an exciting flagship store. The interior has been designed like a stadium with interactive screens and sound domes helping to create a live sporting experience. Local community references play a key part in the design of the store. The painted mural outside pays homage to a local landmark and creates some excitement before you enter the store. It doesn't disappoint once you are inside either; the digital screens display local cultural icons. The store also features an on-site podiatrist, a bra fitting service and personal trainers to help you with your purchases. Despite the new store format the design stays true to the brand's ethos and loyal customers will be pleased to still find the trademark features of the brand's other stores.
Finally, we found a store that is tailor-made for browsing. This old paint factory is now home to the part haberdashery, part hardware and gallery space. It plays host to the shopkeeper's favourite treasures from around the globe as well as her own designs. The customers are loyal, knowing that each of the designers featured have been carefully curated for being masters of their craft. The focus here is on interaction; the space is a sensory overload and customers are encouraged to reach out and touch the products. Now so many things are mass produced, it really pays homage to the man-made product. It is a beautiful example of fusing functionality and beauty; an old fashioned store with a modern approach to retail.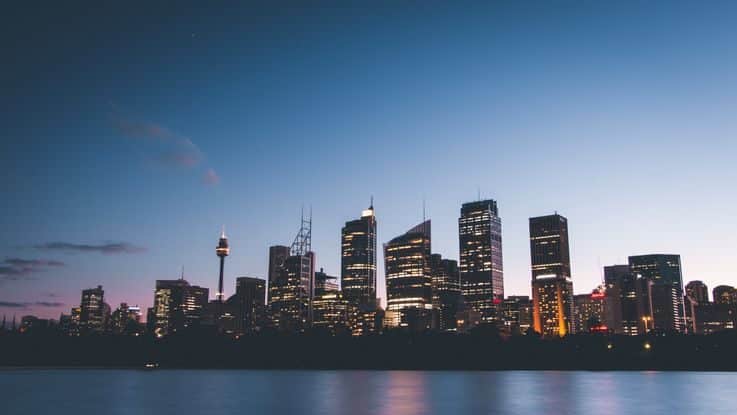 Inspiring store design
We love a store that doesn't just look good, but makes its design work to offer a better shopping experience, and Sydney has this in spades.
A cult fashion label has created a store that truly sets itself apart from the rest. The store displays minimalist design at its best. With off white colouring and muted tones throughout the clothes are able to speak for themselves. The colour scheme also creates a really inviting and warm space that you will enjoy feeling cocooned in. The long, low-set windows have been designed to soften sunlight and showcase the interior lighting installation; a key design feature within the store.
Across town, there is a second outpost for this successful custom-made suit brand. Here it has focused on what it is their customers want across two main groups; those that are in a hurry and those that aren't. If you fall into the latter category there is an area you can settle in, sip a drink and relax on mohair velvet loungers. If you're in a hurry there are areas for standing consultations. The store is at the forefront of technology when it comes to the production of the suits so the brand wanted the fit-out of the store to reflect this too. The space is progressive and minimalist but also an oasis within the city.
A popular eco-friendly cleaning product brand has its flagship where its business began. It's born from the idea of wanting products for your skin and home to be good for the planet as well as you. Stepping into the store you could be mistaken for thinking you are in a luxury perfumery. The layout of the store is simple and the muted palette and attention to detail really elevates the appeal of the brand. It doesn't just appeal to eco-conscious humans either; the space also welcomes furry friends. It's not unusual for dogs to visit the store and they are very welcome – after all, it sells products for dogs too.
Meanwhile, stepping into this little boutique store you could be mistaken for thinking you are in Paris. The French fashion label has opened a store here that makes you feel like you've wandered into a small Parisian apartment which is very fitting considering the brand's heritage. The mid-century lamp that takes centre stage is from legendary French designer Serge Mouille. It's a great example of creating a space that is reflective of its roots but also relevant to its current surroundings.
We searched out this Australian perfumery brand's flagship store in the city to see how the theme of its products translates in store. The brand is following the current trend of 'ugly beauty' and its perfume bottles are shaped like anatomical hearts. Stepping inside you can experience the fragrance conceptually. The space is modelled off the back of the campaign film made to accompany the collection. The interiors are made up on black painted floors and white walls and features pink full length mirrors that give a distorted reflection and quirky artwork. It is definitely not a space that first springs to mind when thinking of a perfumery, which we think was exactly the brand's aim with this store.
Finally, our most unusual find was Australia's first vending machine-only shop; a store that relies solely on vending machines. It displays all its items for sale in vending machines and consumers are loving it! Despite offering similar products to neighbouring shops, it's able to offer those items at a lower cost due to the savings on staff. The other bonus is that there is no need to worry about theft; everything is safely locked up in the vending machines. Often stores have to keep higher priced items locked away but customers can now easily select expensive items without any of the fuss.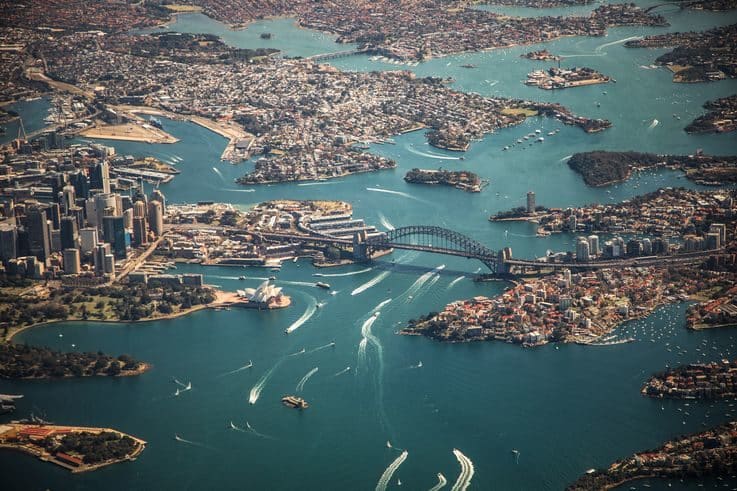 Interested in finding out more?
This is just a taste of what Sydney has to offer when it comes to top retailing. Discover what else is on offer, and get inspired, with your very own Sydney retail safari.