Retail openings
What does luxury retail look like in 2015?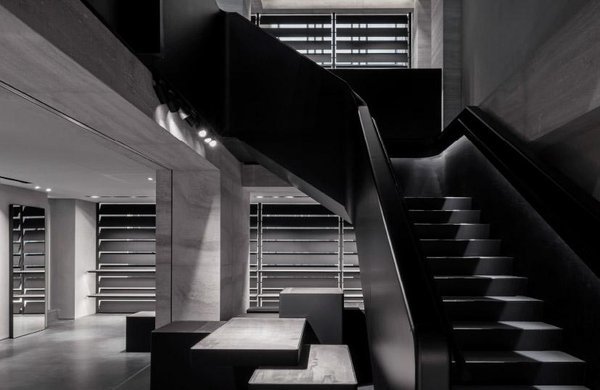 Alexander Wang's store, London. Image source.
When it comes to luxury retail, there's a lot to be said for aesthetic. Whether it's working with an architect that understands your vision, setting your products in a space akin to an art exhibition or just creating a place detached from the outside world, there are a number of luxury retailers that succeed in creating a distinctive aesthetic while always letting their products speak for themselves. Alexander Wang, Christopher Kane and Hussein Chalayan are three designers who've recently opened stores in London. They're also three designers whose retail strategy works for its appreciation of aesthetic.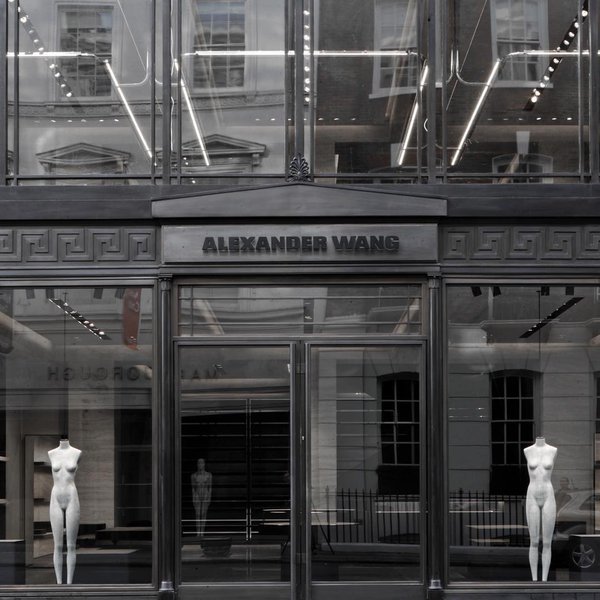 Alexander Wang's London flagship store recently opened in Mayfair, and is an effective example of how ethos should be displayed. Working closely with architect Vincent van Duysen, who's also designed one of Aesop's Hamburg stores, the space is industrially calming.
The Alexander Wang signature is one of laid back, sports infused beauty. It's sharp, it's structured, it's effortless, and the Mayfair space embodies that. Housing his menswear, womenswear and accessories collections under one roof, the store is set across three levels and built within a former post office. "I always knew that London would be the first city that I would want to open a flagship in in Europe," Wang told Vogue.co.uk ahead of its opening. "It's our largest European market and it's one of my favourite cities in the world. I think that London has the best shopping in the world."
In the press release of the store's opening, it also stated that "through materiality, form and attention to detail, Van Duysen and Wang have designed a space that offers a sense of permanence. Unafraid of conveying a point of view, but defying trends."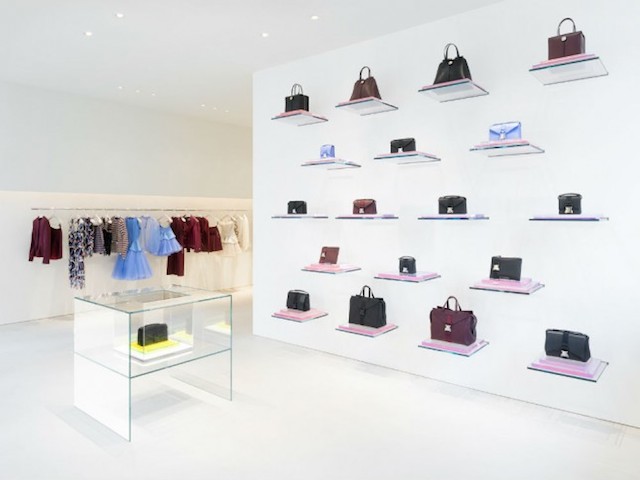 The Christopher Kane store, which opened in February of this year, is the designer's first physical retail space. Nestled on London's Mount Street, its alluring minimalism is framed by an Elizabethan shopfront.
It's the manner in which the products are displayed though, that really makes the store stand out. With space to breath, a pure backdrop and perspex shelving which can be re-arranged every season, it comes across as more of an exhibition space than simply a clothes shop. A place to appreciate as much as purchase.
The space itself has been designed in collaboration with John Pawson, a renowned minimalist architect who has also designed a Calvin Klein store in New York and a Jigsaw store in London. Although designing in the minimalist style Pawson is known for, it's also very Christopher Kane. He's understood the designer's aesthetic and responded to it in a way the customer will also appreciate.
"Underlying everything here is the idea of atmosphere as the product of the delicately subversive play of contrasting characteristics," Pawson says, describing the space on his website. "The natural and the synthetic, the classical and the experimental, the recessive and the arresting, the reflective and the transparent, the solid and the dematerialised."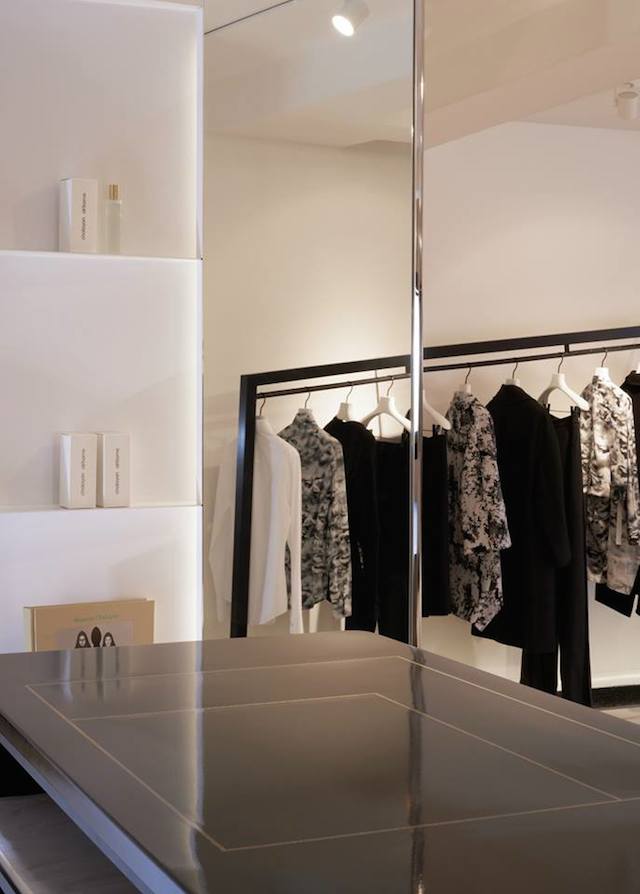 Another designer choosing London to open their luxury store is Hussein Chalayan. A well seasoned designer who's known for his forward-thinking approach to fashion, he's unafraid to use clothing as an artistic device, has been hailed as a "true fashion thinker" and is often inspired by architecture and sculpture.
The designer's first London based store, which opened this September, revolves around the idea of having a shop within a shop. Wanting visitors to leave behind the outside world and become encapsulated in the Hussein Chalayan aesthetic when they enter, an 'in-between space' in the store marks the transition between the two.
The store itself has been produced in collaboration with ZCD Architects and has also been designed to double up as the setting for events and performances. Only two objects sit within the space. One being the black hull of a boat which turns into a 12 people dinner table, and a black cash desk with an inbuilt digital timer.