Strategy
What's the future of toy retail?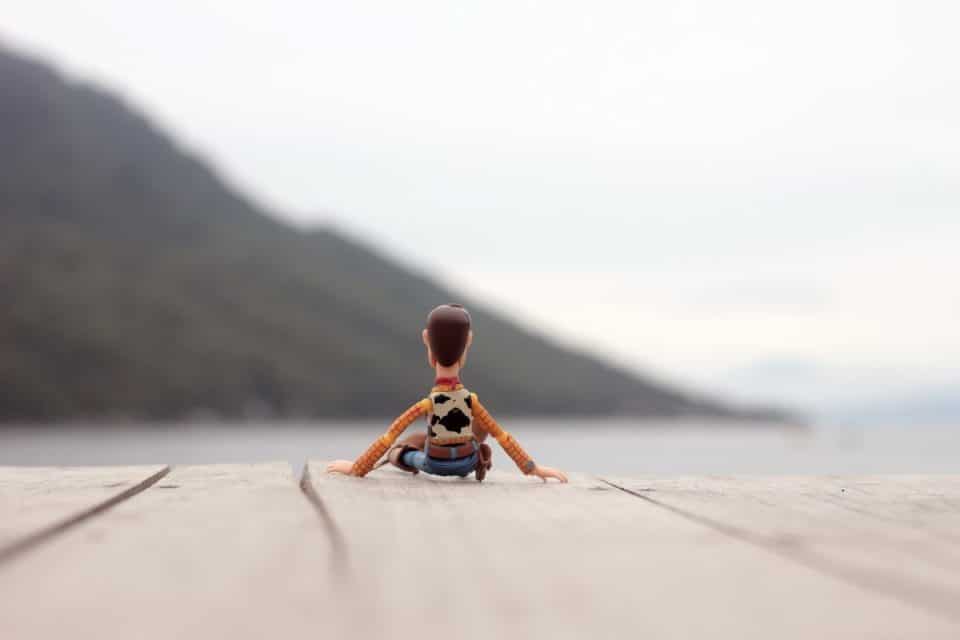 Few things have rocked the toy retail industry like the recent collapse of Toys 'R' Us. A staple in the business for decades, its withdrawal from the market last year left many wondering what this meant for the future of toy retail.
Perhaps, somewhat ironically it's the Toys 'R' Us' of today that offers a possible take on the future. While the brand had made a comeback online, it has now opened the first of its new physical retail spaces for the holidays. This time though the approach is different.
The focus is on experience, interacting with toys outside of the packaging, creating memories and using technology in smart ways to enhance the experience. These are the trends that are taking place across the entire toy retail business.
They're also reflective of the toys themselves. Toys with a surprise element are hugely popular because they make for a more interesting and exciting experience. Parents are picking up toys they had when they were young in a desire to share their nostalgia with their own children.
Tactile trends like slime continue to be strong as they lend themselves to interaction and hands-on play. Imaginative, discovery-based toys that open kids up to new possibilities also remain popular, and of course technology is creeping in everywhere.
As the way we sell toys becomes more closely linked to the toys being bought, here are the top trends impacting toy retail's future.
Digitally enhanced retailing
The return of Toys 'R' Us to stores may sound like physical retail news, but the company's new store model is hugely reliant on digital tech in the background.
Toys 'R' Us has teamed up with b8ta for the new spaces. B8ta's platform is already well established as a disruptive model in the technology and gadget sectors. It's now also exploring fashion and lifestyle retail with its Forum initiative.
For its move into toys with Toys 'R' Us the approach mixes the b8ta tech know-how with a more traditional store experience. Unlike a b8ta store, there are multiples of products on the shelves, but there is also the focus on unboxing items so that shoppers can pick them up, interact and really understand it by playing with them.
The new Toys 'R' Us spaces are much smaller than they used to be. The first store to open, in New Jersey, is 6,500 sq ft compared to the 40,000 sq ft spaces of the past. This reduces risk for the brand, but also means it can comfortably fit into different locations such as malls, train stations, high streets and other high traffic areas.
The New Jersey store still manages to pack in 1,500 products in and around experiences like a Nerf shooting range, birthday and events area and in-store treehouse. Staff are on hand to help customers find what they want, which includes products not stocked in the store via the Toys R Us website. There also lots of digital touchpoints throughout the store.
B8ta's own business model is built on leasing space to brands in return for insights. For Toys 'R' Us it has negotiated larger in-store boutique spaces for Lego, Nerf, Paw Patrol and Nintendo. These brands and others benefit from stats about shopper traffic and other metrics thanks to the sensors installed throughout the store. It's these digital insights that will help Toys 'R' Us to better oversee what's working, and what's not, in each space and adjust things accordingly.
As well as enhancing physical stores, digital is also impacting toy retail sales through ecommerce. Global Data predicts that 43.4% of toys and games sales in the UK will be made online in 2022.
What's interesting is the approach of retailers in trying to retain some of those fun interactive elements when selling online. This year Walmart has relaunched its online toy lab for the holiday season. Working with eko, the dedicated toy lab webpage offers an interactive experience that tries to come close to how you might interact with a toy in person.
Kids can choose from a range of 20 top toys and put them through their paces by digitally testing and playing with them. The experience includes things like watching up-close 360-degree videos of a toy out of its box and videos of the toy in action in different scenarios. Favourite toys can be added to a wish list for parents to use in their shopping.
The toy lab is Walmart's way of trying to combine the visual elements of a catalogue or website, with the more detailed insights of an unboxing video. The latter is enhanced by the use of two hosts who you follow through the experience.
Digital is also enhancing toy retail in other interesting ways. Toybox's 3D printing model is a very different approach to toy manufacture and sales. Once customers have purchased the 3D printer, they can use it to print thousands of different toys and models from the Toybox catalogue.
The accompanying app also lets users create their own designs and print them. New designs are added to the catalogue every week so there's always something new to explore.
It's an interesting take because Toybox gives away the designs for free and instead sells the raw materials needed to make them. When kids want a new toy to play with, rather than asking their parents to buy them one, they can just print themselves whatever they'd like. Some of the designs are already quite intricate and as 3D printing tech progresses the results could one day rival what's sold in stores.
Expect digital to keep on shaking up toy retailing, especially behind-the-scenes. A well-connected store is able to focus on play and interaction because it is seamlessly joined up with online sales and delivery options.
As Toybox shows, digital can also keep play going for longer at home. We imagine other brands will explore this in different ways from add-ons that you can 3D print to elements that you can download and print to enhance play such as targets or backdrops.
Unboxing and streaming
Make no mistake – livestreaming is going to be one of the biggest trends in retail. But it's having a huge impact in toy retail thanks to the popularity of unboxing videos on YouTube.
Toy review channel Ryan's World is undoubtedly king among them with 22.7 million subscribers and 34 billion views. It's apparently the 24 most subscribed channel on the whole of YouTube and was the highest earning YouTube channel of all in 2018 making $22 million.
We all know the power of reviews – it's one of the reason Amazon is so well visited. As shoppers we're more inclined to trust the opinions of someone like us than influencers, adverts and other paid channels.
In the same way, much of the Ryan's World channels' success is that it is focused around Ryan, who is himself a child. Kids get to watch products being unboxed and played with by someone who reflects them, which makes it easy to imagine owning them. And of course, if kids see someone else enjoying a toy, they're likely to want it themselves.
The popularity of unboxing videos is impacting toy retail from a packaging and presentation perspective as well. If your toy doesn't have the wow factor when being opened, then no-one is going to be watching. This is one of the reasons 'surprise' toys (where you don't know the exact contents before opening) do so well on the channels as there's excitement in the unknown.
We also can't overlook the fact that the success of these channels is generating new areas of toy retailing. Ryan's World has expanded offline into a highly successful range of different toys and other branded products. For some this might be considered competition, for others it offers the opportunity to partner with creators whose star power could catapult sales.
Expect to see more of a link-up between livestreaming and the unboxing world and the ability to shop directly when viewing. Whether it's retailers hosting livestreaming shopping parties in stores or working with influencers to drive sales to their online stores, the path to purchasing will become much more engrained.
Experiential retail
Experiential retail is an established part of the industry lexicon now, but nowhere does it mean more than in the toy sector. After all, if you can't have fun selling toys then you're really in trouble. One of the reasons cited for Toys'R'Us' failing is that it forgot about fun and interaction in favour of largely soulless warehouses piled high with products.
People don't remember those sorts of stores though. They don't care about them. When it comes to selling toys, they only think of the good bits whether that's the wonderland of Hamley's, Disney's one-time toy mountains or FAO Schwarz's dance-on piano.
Camp is a new entrant to the toy retail world with a model built all around fun and interaction. The original 5th Avenue store looks like a nice, fairly normal store with toys and other kids' items, but at the back is a secret door that leads to the Camp Experience Space which is all about playing and having fun.
Essentially working like an indoor play area for kids, the theme of the Experience Space changes every 2-3 months, as do the experiences on offer. Past themes have had make your own music opportunities, slides, basketball hoops, a disco and more. There are also crafts and other activities running daily.
In and among all this are toys and other fun things for sale. Camp is working on the basis that people will choose to visit its space over another form of entertainment or leisure, and then once they're inside will hopefully buy something to continue the fun at home. It's a store that your kids will beg to go to, which is not something a lot of retailers can claim.
These toy-based experiences don't have to be resigned to just the store though. The aforementioned FAO Schwarz recently partnered with Conrad New York Midtown to deck out a New York hotel suite with hundreds of toys over the holiday season. This includes a version of the dance-on piano.
A night's stay is like being left alone in a toy store overnight, which is a dream many of us will have had in our younger days. Naturally everything in the room is shoppable with FAO Schwarz hoping that visitors will fall in love and want to take their favourite toys home with them.
Expect to see experience ramping up even more in toy retail and for it to spill outside of the stores. FAO Schwarz's holiday hotel scheme is just one example of how retailing can be attached to other leisure experiences.
We're already seeing entertainment experiences as drivers of traffic to physical retail locations, from cinemas to VR experiences, while interactive installation spaces like Museum of Ice Cream also thrive. Is it so hard to imagine a travelling FAO Schwarz pop-up, for example, where you pay to explore different rooms of toys and have a dance on the floor piano?
There's absolutely an opportunity for toy retailers to turn their wares into entertainment opportunities, as well as tie them to other events. This might be pop-up Scaletrix experiences at Formula 1 events or mini toy stores in cinemas when the latest Disney film drops. What about pre-match FIFA tournaments at the football? Slime workshops at the museum? The tie-in nature of a lot of toys lends itself to entertainment experiences outside of the store, which can be made shoppable.
Print catalogues
For many people one of the defining experiences of their childhood was looking through catalogues and circling toys for their Christmas lists. This association between print media and toy retail is still going strong in today's ecommerce age.
Catalogue-based retailer Argos naturally still finds the value in its printed media (which not only gives it a permanent position in many homes but also powers its physical retailing), but other retailers are also embracing the catalogue.
In November 2018, Amazon took advantage of the lack of Toys'R'Us by mailing out a 68-page print catalogue full of toys to millions of shoppers. It may be a giant of ecommerce, but even it recognises that shopping for toys is about more than just scrolling through listings.
The A Holiday of Play catalogue had no prices printed inside it with customers encouraged to scan pages to be taken to the Amazon website. Featured toys also had QR codes. There was a dedicated 'Christmas wishlist' section and some stickers to engage kids.
The brand has sent out another printed toy catalogue this year suggesting it saw a benefit from last year's experiment. A number of recipients have commented on reportedly seeing different toys in the catalogue to others which suggests Amazon may be moving into personalisation by showing you toys that are appropriate for your child's age.
Walmart is another brand who uses a toy print catalogue to reach customers at Christmas. This year it's added scan and shop capabilities so that customers can use the Walmart app to scan the pages and shop directly.
It's a smoother experience than having to navigate to the website and search for what you want. It's also a way for Walmart to try and retain the sale rather than customers using its catalogue to window shop and then buying elsewhere.
Expect to see print remaining a strong part of the marketing mix come the holiday seasons. The digital capabilities will also grow whether it's the ability to scan a product to see it in AR or present-suggesting chatbots linked to the catalogues.
Partnerships
Toy brands and retailers have always understood the importance of working together. There's a certain strength in numbers and given the challenges the industry has seen (Toys 'R' Us again) we see that new types of partnerships are on the rise as retailers look to offset risk and maximise sales.
Disney may be an absolute behemoth in toy retailing but it relies heavily on partnerships with others, as well as its own stores and theme parks. Most recently it has opened 25 shop-in-shop spaces in Target stores across the US. Another 40 are expected to open by October 2020.
The spaces have been overseen by Disney's teams and feature the sort of elements it offers in its own stores – Disney video clips, music, photo opportunities and themed displays. A digital version of the stores has been added to Target's app.
It's an interesting partnership as you could argue that Disney, as a retailer in its own right, is handing sales to a competitor. On the other hand, working with Target allows it to reach a far greater proportion of the population than it can through its own stores alone. With Disney merchandise sold in pretty much every toy store going, the brand favours availability over exclusivity.
Naturally Target is benefitting from having such a strong proposition from a mainstay name. People are always going to want to shop Disney products, and with some products being stocked that were previously only available from Disney directly, Target may well benefit from extra footfall.
Target is also supporting the return of Toys 'R' Us as an ecommerce partner. While Toys 'R' Us does have its own website with products, reviews and other features, actually clicking on an item to buy it takes you to Target's website. It is then Target that takes and fulfils the orders.
It's a very risk-free way for Toys 'R' Us to keep itself in the online toy business, without actually having to operate an actual ecommerce business. Target meanwhile is making sales off the back of Toys 'R' Us' name which still holds strong value when it comes to shopping for toys.
It points towards an approach that paints Toys 'R' Us as more of a brand name than a retailer. It may have the cultural sway to bring customers in, but the business model is based around partnerships rather than selling everything itself. Given what happened to the business the first time around, it seems that a more considered approach could give Toys 'R' Us the edge should the market take a downturn.
Expect to see more partnerships coming out in the future, especially from the likes of Walmart and Target who are battling to keep market share from Amazon. Tie-ups with the likes of Disney and Toys 'R' Us help to differentiate and secure sales that may not have gone through the company originally. Partnerships that leverage the scale, inventory and physical assets of established retail names could help toy companies jump ahead compared to having to forge their own way.
Subscription boxes
Subscription boxes have made a mark in all sorts of industries from craft beers to beauty to food prep. They're also having an impact in the kids' sector, although primarily in the form of clothing subscriptions.
Online personal styling company Stitch Fix launched its service for kids last year. Catering for children between 2 and 14 years old, Stitch Fix Kids gathers information on your child's size, personality and style (and your spend limit) and uses it to put together a box of items tailored to them. You then try them on at home and send back anything you don't want (paying for those you keep).
Last year, Target launched a subscription box for its Cat & Jack baby range. Priced at $40 customers can either order a one-off box or sign-up for deliveries every quarter, while stocks last. The boxes contain six or seven items from the range and anything you don't like can be sent back. What's neat is that Target automatically changes the sizes as needed to accommodate your growing baby.
Nike also recently got in on the act with its Nike Adventure Club subscription service. There are three tiers of subscription which see you get anything from four pairs of shoes a year to 12. You keep the shoes you like and send back those you don't. What's nice is that when a paid or shoes reach the end of their lifetime you can send them back for Nike to donate or recycle. The service is highly tailored to kids with each box personalised with their name and full of activities and stickers.
Walmart also has a styling service for kids through its partnership with KIDBOX. The contents of each box are chosen by a KIDBOX stylist based on their preferences, the season and where they live. The boxes cost $48 and can be set automatically to appear when the season changes, summer holidays start and back-to-school rolls around.
With all of these services retailers are looking to secure repeat business. Rather than requiring someone to go into the store or even look through the huge array of options online, they can automate their kids clothes shopping from home. It's an attractive proposition for the time pushed, as well as being a way for retailers to keep customers loyal.
Expect to see subscription services for kids expanding. Why couldn't there be a Disney club that sends out a different Disney film each month and some accompanying merchandise and toys? Or a Lego subscription box that helps you turn a base set of bricks into something new each month? A Barbie or teddy bear outfit subscription?
Price point is naturally important here, but we can see the potential for toys to crossover into subscription services in an exciting way.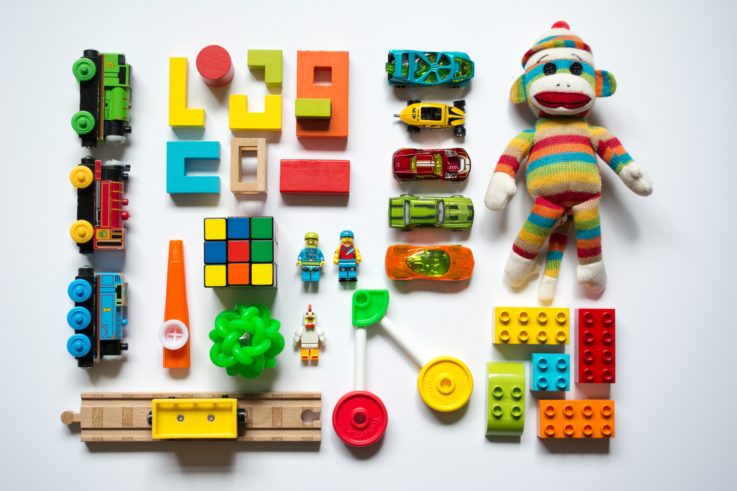 What's the future of toy retail?
Successful toy retail is based around the same principles as toys themselves – fun, exciting, educational. The best toys open up our imaginations and allow us to make connections in new ways. They teach us about ourselves, the world around us and they stay with us. They create lasting memories. They make us happy. They're fun.
Great toy retail in the future is about tapping into those same traits. Physical stores and experiences should be fun. The memories should stick with us and give us a warm glow of nostalgia for years to come. A big space filled with nothing but aisles piled high with boxes will not do that for anyone.
Digital should always enhance and never overpower. There's a sheer simplicity to unboxing videos that massively contributes to their success. We instinctively understand and recognise the experience of opening something for the first time. There's not a lot of barrier. Overcomplicated or unfamiliar uses of technology such as, for example, recreating stores in VR don't hit the mark in the same way.
The experiential trend has certainly come at a good time for toy retailers, but then experience should always have been at the heart of toy retailing. The love that we have for the toys of our youth is a fierce one. Cultivating it means letting minds run wild and hands get stuck in.
Toy retail needs to come out and play. If we can't play with the thing, we can't fall in love with it. If toy retail is too grown-up, then we can't be children in it. And if we can't be children then what do we need toys for anyway?
Want to add £2.9 million to your retail business? Here's the one thing you need to do.
Want insights like this tailored to your retail business? Our strategy & advisory arm can deliver bespoke insight reports that tell you all you need to know about the trends impacting your business. Get in touch to find out more.