Retail
Why retail needs to design out the bad to focus on the good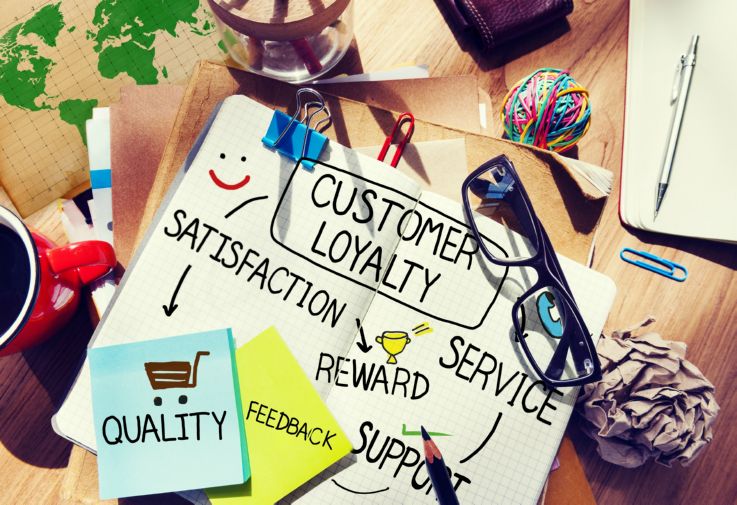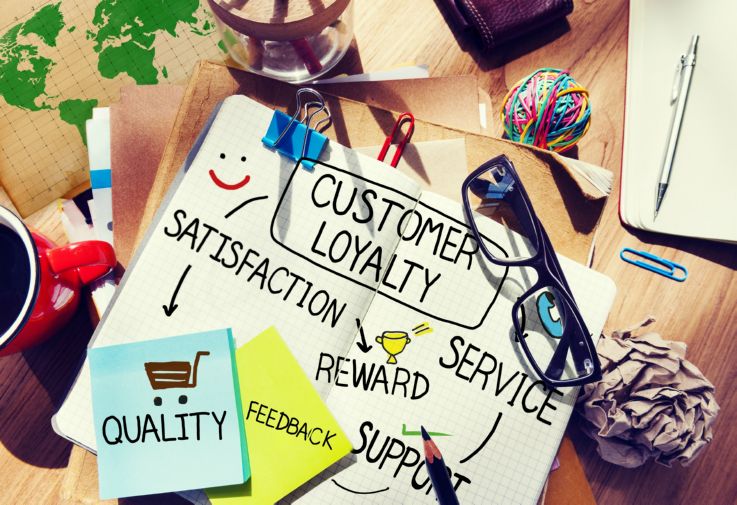 If you could get rid of one part of the shopping experience what would it be? What would your customers want it to be? It sounds obvious, but you should always be thinking about how you can limit the bad parts of your customer's experience, and how you can increase the good side.

These two things go hand-in-hand. The more of the bad that you design out, the more time, money and staff you free up to deliver a better experience.The customer is happier, which hopefully encourages more sales. You also benefit from using your resources more effectively. It's a win-win situation.
No value
So, what are the bad parts of retail? These are any moments in a customer's journey that don't add value. They may be boring or frustrating; they may require unnecessary expense or effort from the customer.
One example is queuing. No customer gets anything out of queuing. But a long queue could cause customers to abandon their purchases rather than wait. Likewise, if a customer has ordered an item to collect they don't want to waste time waiting to be given it.
Payment can be another point in a bad shopping experience. If a customer is being helped by a member of staff why should they need to then move to a till to pay? Why do they need to join a queue to buy their purchases? Can they not just automatically pay as they leave a store?
Wasted journeys are an annoyance for customers. Arriving at a store to find that the item they want is out of stock is an unnecessary frustration. Having to walk around a store to find the different colour and size variations or a product, or not knowing if these are available, can also be a pain.
Likewise, customers find little enjoyment in having to order something for delivery, because their nearest store is out of stock and the retailer is unable to organise for the item to be brought over from another store in the area.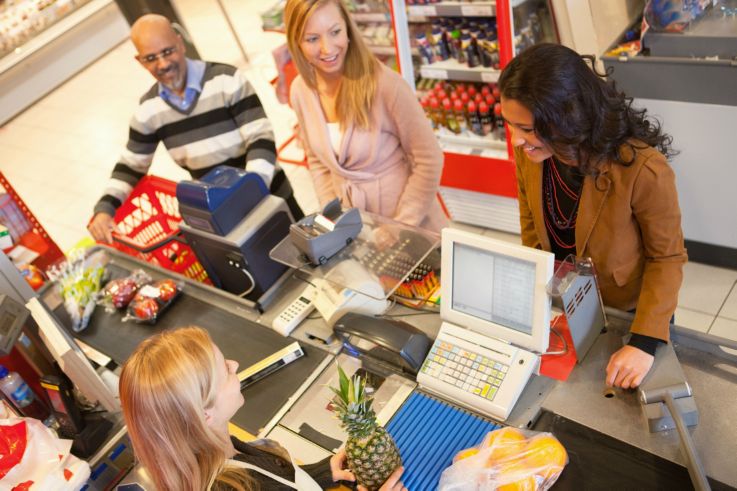 Removing friction
In all of these cases, smart retailers are finding ways to remove these friction points. Starbucks' app allows customers to pre-order their drinks and notifies then when they are ready to collect. This means they can walk straight into the store and pick them up – no queuing required.
Pro:Direct's staff are armed with hand-held units which means they can take customer payments at any point, without sending them to a specific till area. Likewise, Jack Erwin in New York has done away with tills and even in-store stock. Instead, once a customer has found a pair of shoes they like they can simply pay via an iPad and the shoes will be delivered to their home.
Argos has implemented a stock check function, which lets customers check the availability of any product – both for in-store collection and delivery. Customers can then weigh up the waiting time and convenience benefits of every option.
Argos also uses a hub-and-spoke fulfilment system to make a huge range of products available for same-day collection in-store, by moving stock between different stores and warehouses as needed.


Enhance the good points
All of these retailers are improving the customer experience, and at the same time making better use of their own resources. Starbucks is able to reallocate staff to making drinks as fewer are needed up front to take orders. This means they don't need as many staff on duty at the same time.
Pro-Direct and Jack Erwin have both been able to turn their stores into more of a showroom. Without till points, they've each been able to rethink their floor space so it can be used to its maximum potential for showcasing products to customers. By not having to be fixed to a till, the store staff can also be used more effectively to provide advice to customers. The experience feels more personal to the customer because they can deal with just one person the whole way through the buying journey.
This goes right down to the space customers don't see. At Pro-Direct shopping bags are kept in drawers under the in-store seating. When customers are ready to buy they can pay and have their products bagged right where they're sitting. In Jack Erwin additional sizes are stored in drawers built into the store's display units, rather than having them all out on the shelves. This makes for a cleaner, less cluttered display. Every inch of these stores is being utilised more efficiently.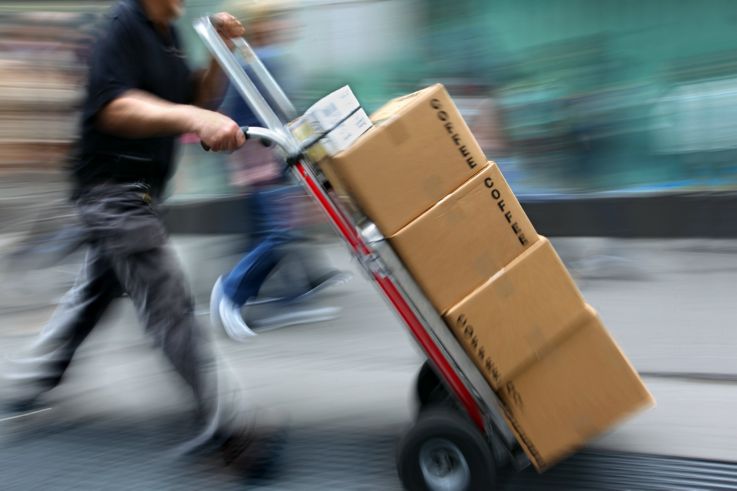 Argos' ability to seamlessly connect up its stock information prevents customers going to the store for items that are out of stock locally. It also gives those who need something fast an overview of what they can buy today. The customer is given all of the information they need to make the right buying choice for their individual needs.
Although not a retailer in its own right, Localz can help improve the customer experience through location. The company's technology, which currently works with retailers' own apps, is built around understanding where a customer's phone is and what it's next to in the real world. This means it can respond to what they need next whether that's automatically bringing up their loyalty card on their phone or letting them order from a menu.
It can even be used to automate payment as a customer leaves a store or restaurant, or display product reviews as they near an item on the shelf. Localz can also help support click and collect by notifying staff when a customer enters the store, so that their parcel can be retrieved quickly reducing their waiting time. By helping smooth out these niggles, Localz can help retailers make the customer journey feel more enjoyable and rethink how they use their resources.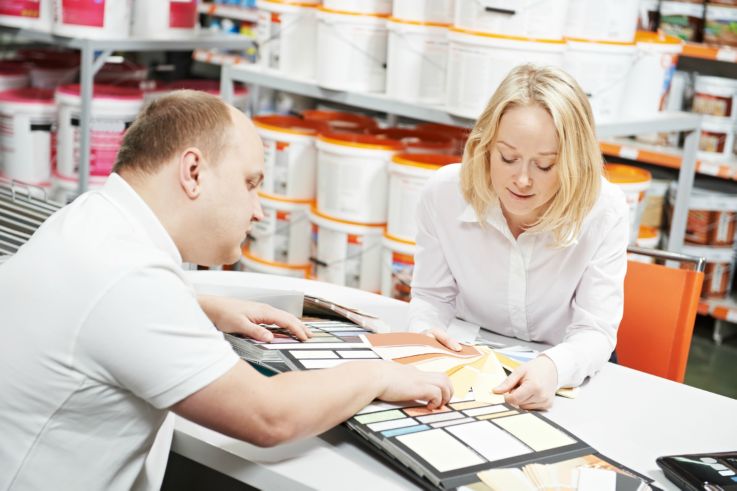 Make use of resources
When it comes to identifying the problem points in your own retail business, you need to start with the customer. Put yourself in the customer's shoes. Experience moving through the online or offline journey for yourself and see where the problems arise. Once you know where the experience falls down or where there's an unnecessary hurdle you can start looking at ways to design it out.
One way to do is to make better use of resources available to you. Technology is becoming better and cheaper all the time, which means it's possible for any retailer to harness to improve the experience. Also think about how you can better use the stock and staff that you already have. Is there a way you can get out of stock products to customers faster by drawing on other locations? Can your staff be better utilised? Where would they make the most difference to customers?
Many of these issues have long been part of the retail experience. But just because customers have been queuing for years or paying at the till doesn't mean they still should be. It's time to get rid of the bad for good.


Visit some of the stores that are making shopping a better experience on a London retail safari or New York retail trend tour .