Retail
Zady: promoting transparency in fashion production with 'The Essential Collection'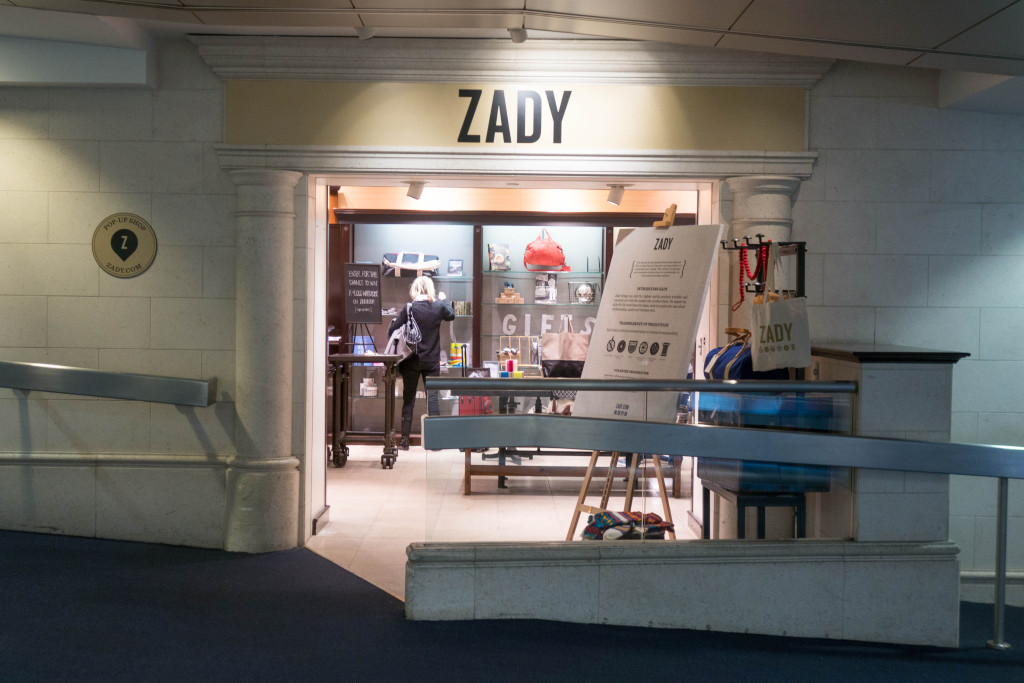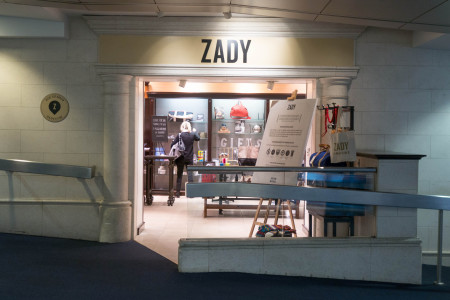 Zady Pop-Up Shop at LaGuardia Airport in New York City, USA. Image credit: Scott Beale
Frequently criticised for prompting over-consumption, the fashion industry is being changed by brands such as Hiut, who are sustainably keeping the denim industry in Cardigan, Wales, alive with ethically sourced jeans, and Kuyichi, the 'first conscious fashion brand' and one of the earliest retailers to introduce organic cotton. Other names such as American Apparel keep their production in the USA, militating against sweatshops overseas.
There is a newcomer who is taking things a little bit further. Zady, an American e-retailer, which only promotes transparent brands on their website, is debuting their first clothing line. Called 'The Essential Collection', it aims to put out only one item of clothing at a time. The entire process of creation – from sourcing to production – is documented, provided as a short video documentary online for the customer to explore.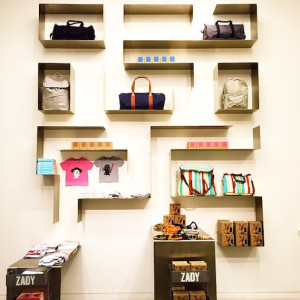 Zady Pop-Up Shop at LaGuardia Airport in New York City, USA. Image credit: Courtney Boyd Myers
Zady is the creation of Soraya Darabi the former Manager of Digital Partnerships and Social Media at The New York Times and app developer and Maxine Bédat, who previously worked as a lawyer and comes from a international diplomacy background. They both noticed a paradox in the lifestyle of our thoughtful generation: we pay much attention to what we eat, we try to be more healthy, we work out, but this thoughtful attitude doesn't really extend to the things we wear. Zady is their proposed solution to this issue, a community, a movement with an initial goal to convince the audience that this fast-fashion and fast-production approach to merchandise is harmful to everyone involved, from the workers and the environment to our principles as 'the thoughtful' generation.
Their ultimate goal, however, is to have other big brands follow suit in introducing transparency as a standard element in the retail industry, just as it has increased in the food industry. Along with their debut own-made collection, Zady launched a petition to the government of the United States demanding for clothing labels to give details about the source of their products in the form of a 'Source in' section next to the 'Made in' section. Although their petition was unsuccessful as it failed to meet the signature threshold, it is a nonetheless a huge step forward.
Looking at their new collection, suggestively entitled 'The Essential Collection', gives a very good understanding of the future Soraya and Maxine envision for the retail industry. The first piece released is 'The Sweater', a beautiful wool sweater, made entirely in the USA – from sourcing to knitting – with the video evidence to prove it.
Could Zady become the Whole Foods of fashion? They describe themselves as 'a lifestyle destination for Conscious Consumers', suggesting an interest in more than the clothes on your back. How such ideas can be rolled out on a global scale – if indeed they want to be – remains to be seen.