Retail
25 top brands using O2O retail initiatives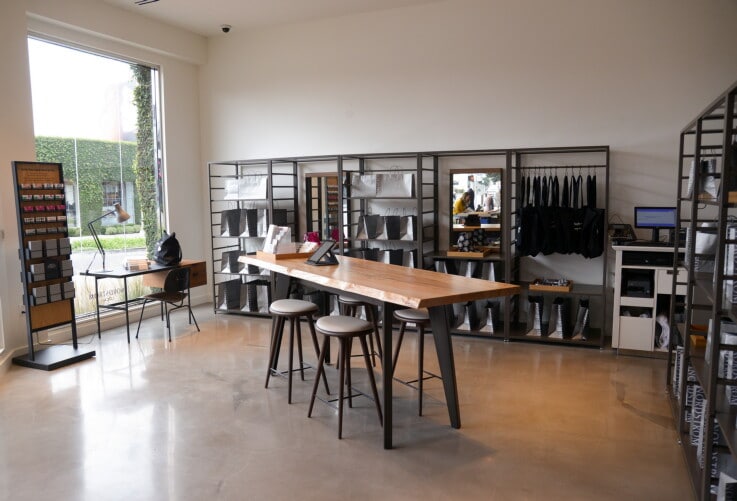 If you've not yet heard about Online-to-Offline, or O2O retail, then we highly recommend heading here to get the full low-down. In short, it's the idea of using online channels to drive customers to offline physical retail spaces.
Known for its power to revolutionise the way brands do retail, we take a look at some of the brands utilising O2O techniques.
1. Zara
Earlier this year fast-fashion retailer Zara unveiled a new store concept at Westfield in London. While the space has some great smart tech in the form of mirrors and self-checkout, the O2O side of things is equally as cool with customers able to quickly retrieve their click-and-collect orders in seconds thanks to the automated robotic arm system.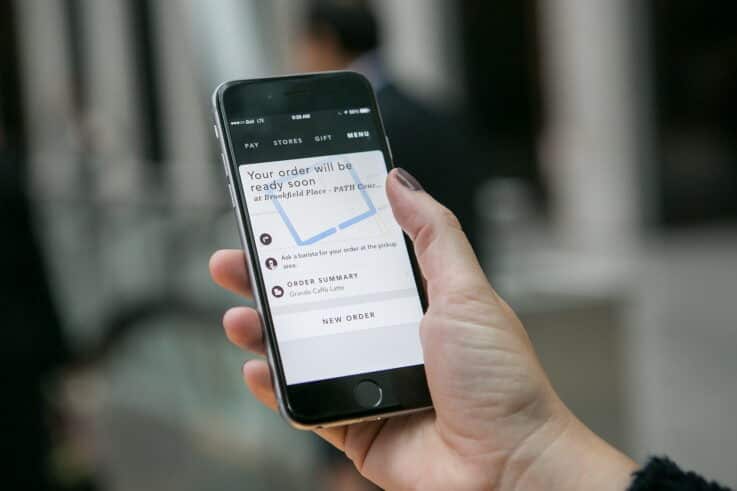 Image credit: Starbucks
2. Starbucks
One of the best ways brands are looking at O2O retail is in getting rid of queues. Starbucks Mobile Order & Pay concept is a great example of this and promised us that we'll never have to wait in line again. It works by letting customers place their order and pay from their phone before popping in to collect it when they pass by.
3. Glossier
Unless you've been taking a vacation from retail news or Instagram feeds as of late, you've probably heard a lot about Glossier. Starting off as a blog by Emily Weiss called Into The Gloss, it has used its Instagrammable aesthetic and cult status to drive customers to its physical space in droves.
4. Burger King
Looking to warmer climes, Burger King in Spain used social media to bring customers in store with its InstaWhopper campaign. It created an Instagram-based burger customisation tool where consumers could create a custom Whopper through answering polls and then received a voucher to collect a free version of the real thing in-store. Hungry, anyone?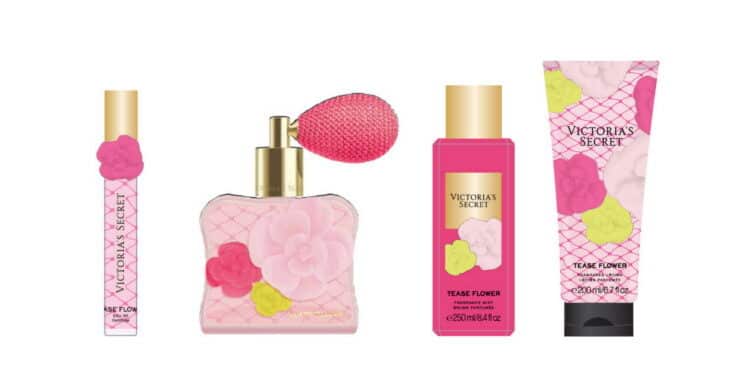 Image credit: Victoria's Secret
5. Victoria's Secret
Victoria's Secret decided to explore the benefits of Instagram in the hopes of promoting its Tease perfume. The brand took to the social media channel and invited consumers to visit their local store, find the designated mirrors, take a selfie and upload the photo to Instagram with a dedicated #VSTease and #VSGift hashtag in return for a surprise gift.
6. Topshop
If there's one brand that knows what it's doing when it comes to connecting the online and offline worlds, it's Topshop! When it comes to O2O specifically the brand put its knowledge to practice in the form of a collaboration with fashion website ShangPin. Called 'The Mobile Adventure', consumers could scan QR codes around a Beijing-based shopping mall with their phone to view virtual Topshop outfits in store.
7. Sprint
Remember when Pokémon Go launched in 2016, and the frenzy it brought about from retailers? While many of us were out there busy trying to catch them all, it opened up a great opportunity for retailers. Sprint cashed in on this thinking by turning all of its stores into PokéStops and Gyms within the game. It also awarded every person that activated a new line of service $100 worth of in-game currency.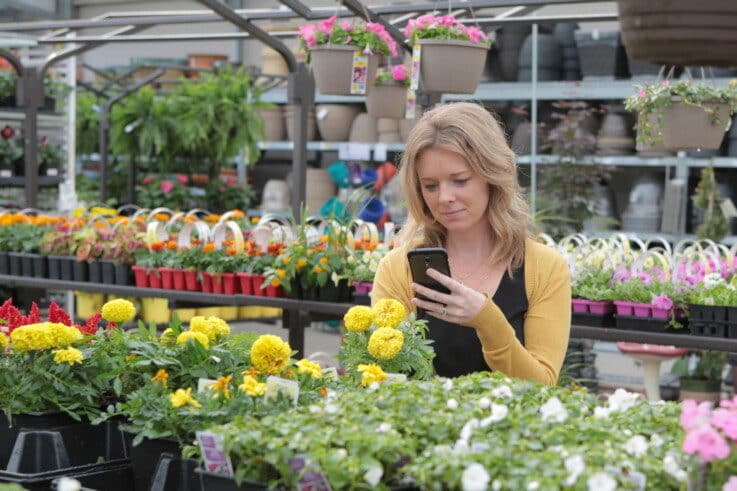 Image credit: Lowe's
8. Lowe's
Lowe's is another brand looking to AR to bolster the relationship shared between its online and offline channels. What we particularly love about its approach is not just the fact that it allows users to visualise what products would look like in real life in high quality, but also utilises Google Tango to help consumers navigate their physical stores by leading them through the front door right to the product. No more wandering those aisles aimlessly!
9. Magnolia Market
If you haven't heard of Magnolia Market, it's a Texas-based online and offline store selling all sorts of homeware. What we love about its approach to O2O retail is its exploration of AR. The team launched a dedicated app which allows customers to view and place products into their home to see what it would look like before popping into store to buy.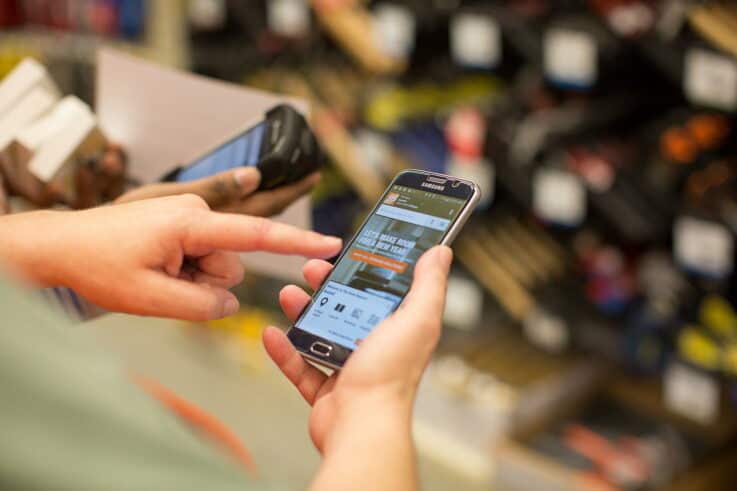 Image credit: Home Depot
10. Home Depot
It's no secret that when you get it right, apps are big business for retail brands. We personally think Home Depot's app is testament to this because it's tailored to the design trends of specific regions. This means customers in New York will get recommended different products to those living in California. And, like Lowe's, the app has a built-in feature to guide people to those products within specific stores.
11. Marc Jacobs
While perhaps not the most recent example on the list when it comes to O2O retail, it's a memorable one and a brilliant example of using digital channels to get people into your stores. As part of the promotion for its Daisy Fragrance, Marc Jacobs accepted tweets, Facebook and Instagram posts as forms of payment in its Tweet Shop located in New York. By posting updates with the hashtag #MJDaisyChain, visitors were rewarded with all manner of products.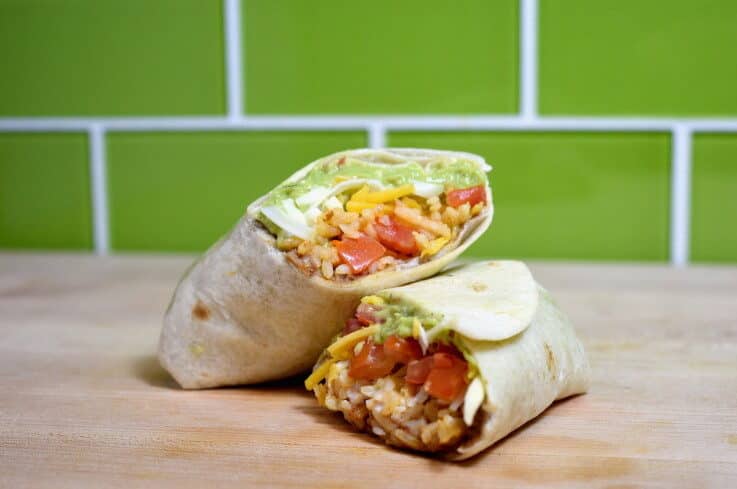 Image credit: Taco Bell
12. TacoBot
We've all heard of Slack and how it's revolutionised the workplace, but just when we thought it couldn't get any better Taco Bell announced that they would be deploying a Slack-based chatbot that could take meal orders. Called TacoBot, the bot can answer various questions and lead consumers straight through to payment, making it even easier to get hold of some tasty tacos.
13. Bonobos
Founded in 2007, Bonobos is a prime example of a successful e-commerce site. Starting with only one product, the brand was acquired by Walmart for $310 million and now has over 20 physical stores. When it comes to O2O retail, we're huge fans. Instead of standard stores it launched Guide Shops, where customers could try on their products and place orders online to have them delivered the next day.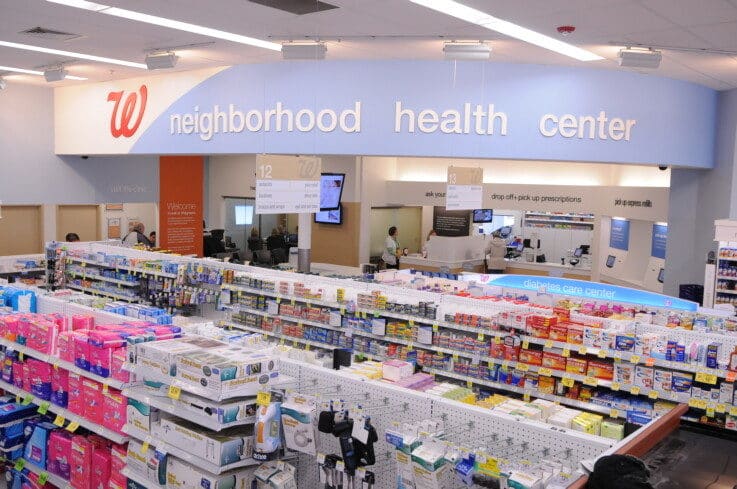 Image credit: Walgreens
14. Walgreens
Seeing as how Walgreens is one of the leading pharmacy retailers in the US, you would imagine it to care about its consumers. Well, its Balance Rewards programme doesn't just act as a standard reward programme but, through collaborations with brands such as MapMyFitness, awards extra points to spend in-store for making healthy lifestyle choices, such as exercising and stopping smoking.
15. Cath Kidston
Just when we thought we'd seen the end of QR codes, Cath Kidston used them to explore the potential of O2O retail. Last year it launched a collaboration entitled Colour with Pinterest. Designed to encourage discovery among consumers, people could come into store and scan various handbags before being taken to Pinterest boards that show inspiration, motivations and colour palettes behind the bags. In this example social media is actually the benefit, rather than the motivator, of visiting the store.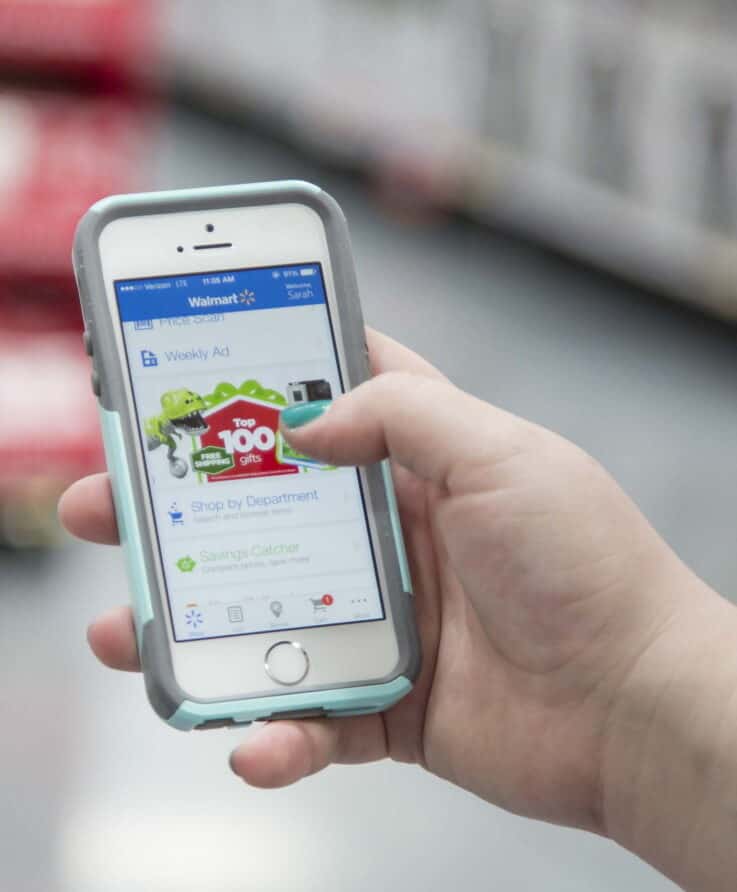 Image credit: Walmart
16. Walmart To Go
Walmart's Walmart To Go initiative is another fantastic example of O2O retail in action. Launched in Shenzen, the scheme wanted to provide its ecommerce customers with the same experience they have online. It works by having customers download the Walmart app and purchase products for pick-up in store.
17. Burberry
Burberry is another brand with its finger firmly on the pulse and, like Tommy Hilfiger, has tried and tested a number of different initiatives. Its Burberry Bespoke feature allowed customers to completely customise a Burberry trench, it used Snapchat to offer exclusive content and, most specific to O2O, combined online and offline in its London store by allowing customers to see items saved from their online account in a physical space.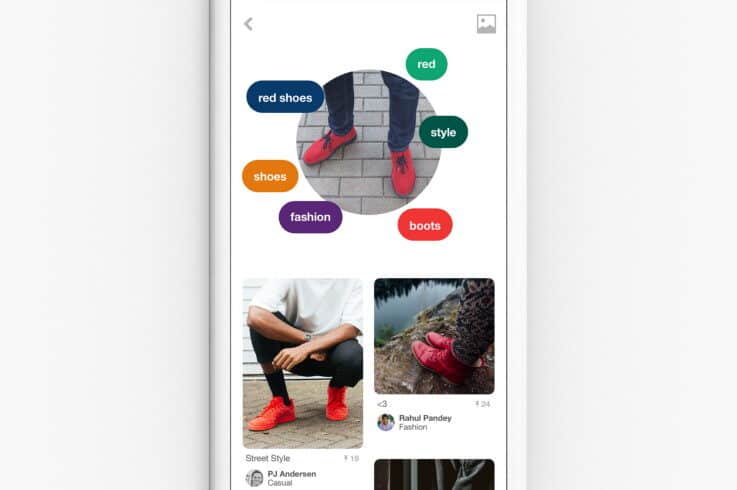 Image credit: Pinterest
18. Target and Pinterest Lens
Last year, Target announced a partnership with social media site Pinterest or more specifically, Pinterest Lens. Integrated directly into the Target app, the Lens allows users to take a snap of something in the real world that they like before being told whether it (or something similar) is available to buy at Target. Clever, right? And a great way of getting customers in to the stores because they know they'll find what they're looking for
19. Tommy Hilfiger
When it comes to fashion, Tommy Hilfiger has its finger on the pulse of what's new and what's next. And, in regards to O2O retail, the brand has tried out a number of different initiatives. In 2015 it launched its digital showrooms in a bid to revolutionise the fashion industry, in 2016 it launched a chatbot via Facebook Messenger and last year it launched an app complete with a loyalty program that sent personalised messages, promotions and event invitations to consumers. All of which give customers a good reason to head in store.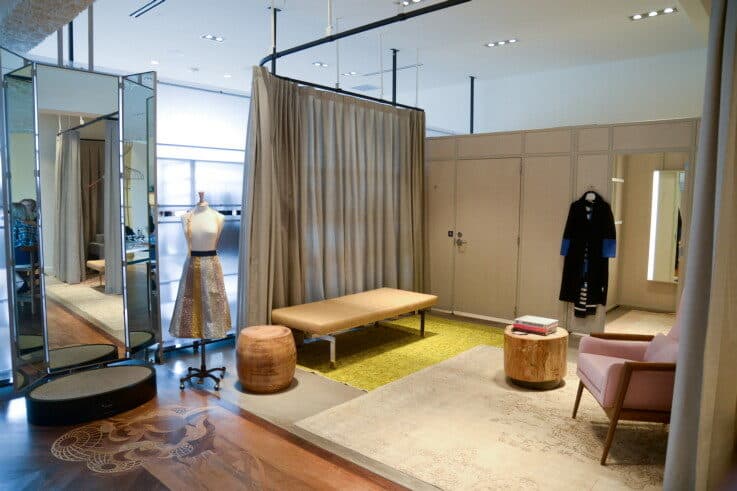 Image credit: Nordstrom
20. Nordstrom Local
Similar to Zara's dedicated space for click-and-collect services, Nordstrom Local is a space to pick up garments ordered from Nordstrom. That's not all, however, and so as well as being able to pick up an order in-store, there are professional tailors on-hand to alter anything you're not happy with, whether that's a hem adjustment or you want to change the buttons. The space also offers appointments with personal stylists and a nail and juice bar while you wait.
21. Sephora
Beauty's been betting big on AR for a while and the success of Sephora is testament to that. Last year, the brand launched a dedicated AR app that allows users to virtually try on different makeup products in the comfort of their home so you know exactly which products you'll want to pick up in store. Since launching the app, the company has said that it has seen 200 million shades tried.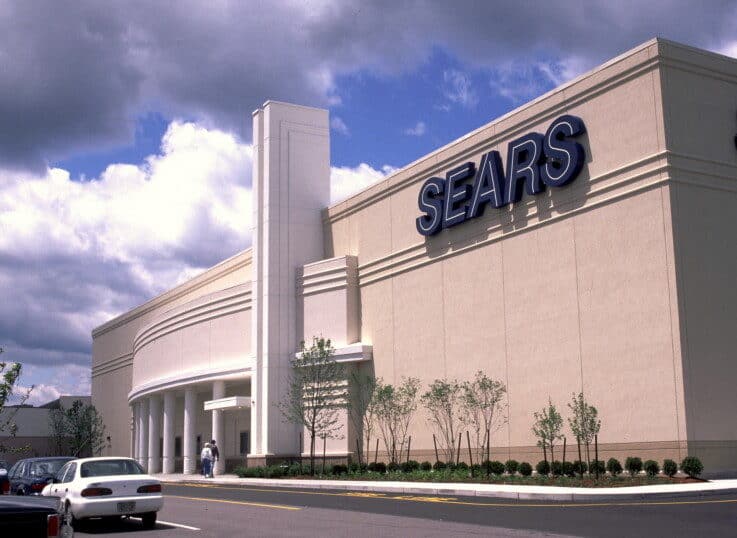 Image credit: Sears
22. Sears
By harnessing the power of Facebook's local awareness ads, Sears managed to increase its reach across a number of physical stores, including specific events or promotions, such as grand openings or specific promotions. By selecting a radius, defining an audience and selecting a specific call-to-action, Facebook's local awareness ads are the perfect opportunity for brands looking to get involved with O2O.
23. Sacramento Kings
When you think of innovative retail, you probably wouldn't think of basketball teams. However, there's a lot to learn from Sacramento King's arena app, powered by Urban Airship. The app sends out personalised updates on game day, such as where to park or offers on ordering food to your seat, and you can navigate the arena digitally within the app itself.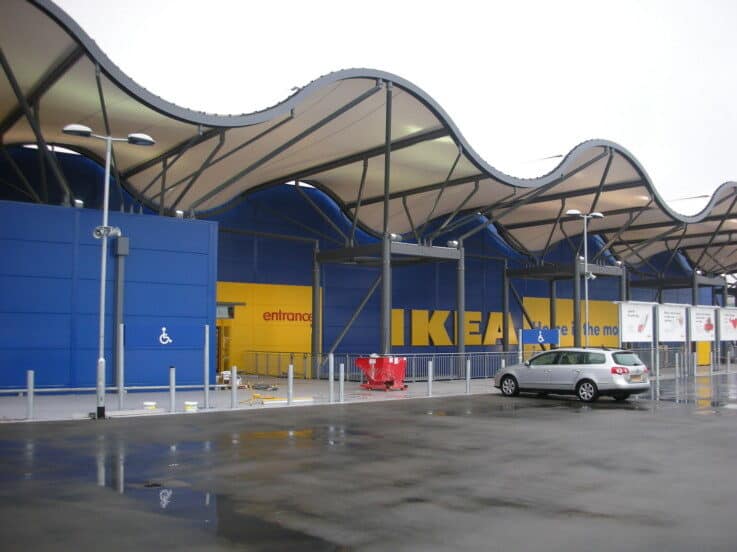 Image credit: IKEA
24. IKEA
IKEA has been betting big on mobile as of late. From AR to a dedicated app, we love how much it understands mobile as a platform and is looking to better the consumer experience with it. With its app, consumers can plan trips to stores beforehand through in-store mapping and inventory tracking.
25. Estee Lauder
We've heard about it and there's a pretty big chance you have too. Voice-assisted retail is on the rise. Estee Lauder is hoping to tap into this new wave of retail through its Estee Lauder Nighttime Expert app, released on Google Home. The app works to give consumers personalised night-time skincare tips and product recommendations in the comfort of their own home.