Retail
3 Tech Gadgets to Boost Business at Your Retail Shop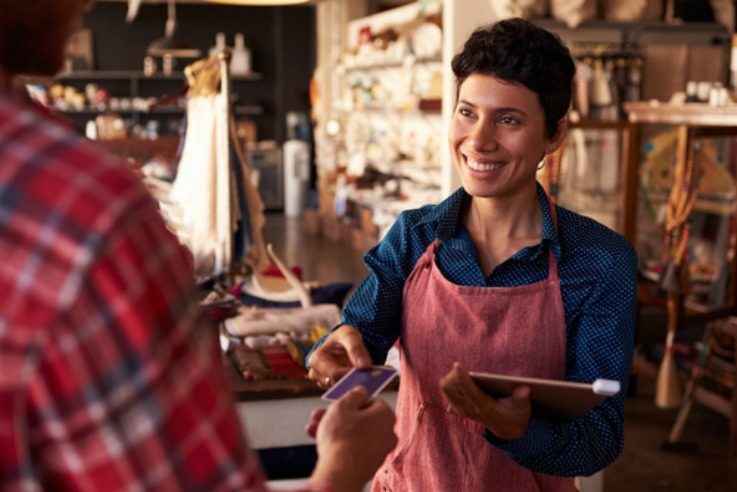 It seems like nearly everything is becoming automated in our technology-laden "smart" society. From smartphones to smart light bulbs, the latest technology developments are making nearly everything easier to use.

So how can you use this to your advantage as a retail business owner? By embracing the following tech gadgets, you can streamline your work responsibilities to help you and your employees get more done so that you have more time to boost your sales.


Smartphones

If there is one single piece of technology that can help you and your team get more work done, smartphones are it. While many people may consider them a hindrance to productivity, smartphones offer too many opportunities to overlook because of the few distractions that smartphones can present.

A smartphone can be used to process payments and manage your shop's inventory. You can use the camera to take photos of your latest merchandise and have employees post the pictures to your social media accounts to attract new business. You can also quickly handle customer email inquiries whenever you have a little downtime at the store.

While your employees all have their own personal smartphones already, it's worth it to buy a few smartphones for your business for employees to use while they are on the job. This way you won't have to worry as much about their own personal contacts being a distraction while at work. When deciding between the many options on the market, the Samsung Galaxy S8 is a clear leader, offering all of the newest features like a large display and a 12-megapixel camera. You can avoid paying the full price upfront for each device by taking advantage of T-Mobile's monthly payment option.


NFC-enabled Terminals

It's well worth it to spend a little more money on your payment processing terminal to get one that is enabled to process payments using near field communication (NFC). NFC-enabled terminals can give you the ability to accept payment using Apple Pay and Samsung Pay. These digital wallet payment options make for a much speedier transaction and a better customer experience.

The faster your employees can process sales, the more transactions they will be able to make. And if transactions can be completed in less time, your team will be able to devote more time to doing all of the other things you need, like answering customer questions and keeping all of the merchandise in the store neat and orderly.

There are a variety of hardware options available that offer contactless payment through NFC. One of the most affordable and user-friendly options is Square's core product, the Square Reader. It connects to a smartphone through the headphone jack and can also accept payment from chip cards.


Digital Assistants

Digital assistants like Amazon Echo make it easier than ever to keep things running smoothly by helping to automate mundane tasks. Since digital assistants can sync up with an assortment of automation devices, you can control everything from lighting to climate control and music, using voice commands. Need more cleaning products? Ask Alexa to order more of your favorites. Want to turn on another Spotify playlist? Tell Alexa which playlist you want to hear.

Keep your Amazon Echo in the stockroom or the office to prevent shoppers' conversations from accidentally activating a command. With efficient use of a digital assistant, it will be easier than ever to open the shop each morning and shut things down at night.

Content by James Daniels. James is a freelance writer, business enthusiast, a bit of a tech buff, and an overall geek. He is also an avid reader, who can while away hours reading and knowing about the latest gadgets and tech, whilst offering views and opinions on these topics.