Retail openings
38 Top New Retail Tech Start-Ups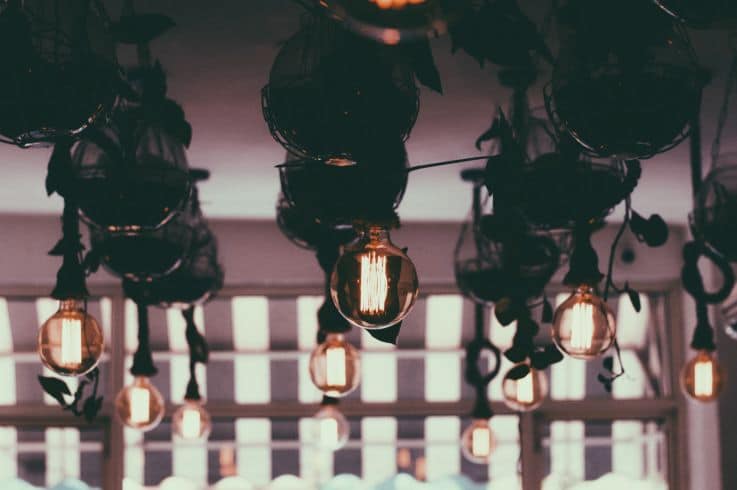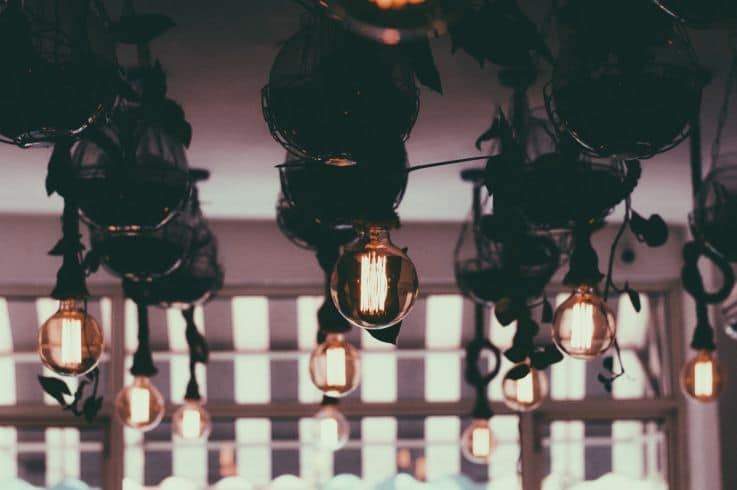 Retail tech start-ups continue to open up across the globe, but for many their focus is shifting.
With so many big players occupying so many different sectors, these start-ups are starting to address increasingly niche customer and business problems – which might just have the biggest impact.
Following our previous round-ups of the world's leading retail tech start-ups, here we summarise the latest initiatives – giving you only the best and most innovative examples.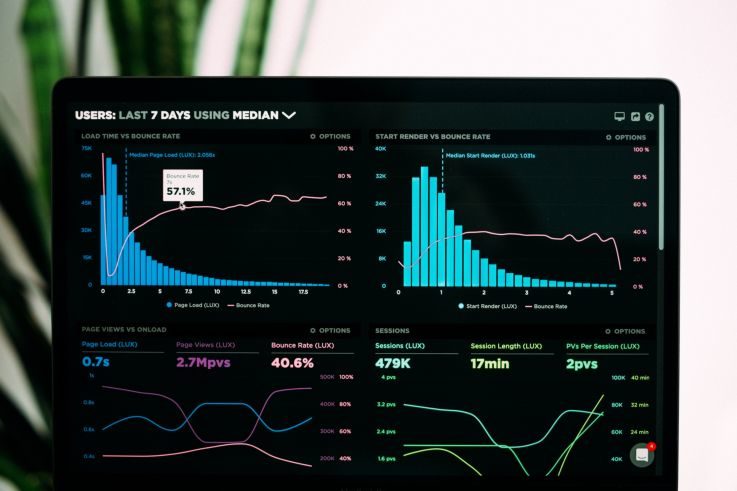 Analytics and Insights
1. Afresh
Afresh uses AI powered demand forecasting to help inform food retailers of what they should stock up on. The company suggests that every year a trillion dollars of food goes to waste – and this is a great example of how tech can solve the problem. The AI is human-centred and provides real-time data meaning staff can react instantly to wastage issues. Several tech solutions have launched that address the issue of food waste, but this one really caught our eye.
2. Fixel
Fixel is an AI platform that helps brands to understand their online customers better. Using machine learning, it measures website visitors based on their level of engagement, rather than more traditional, transactional metrics. This not only helps businesses to optimise their website, but provides data that can vastly improve their wider customer understanding. Improving online analytics seems like a really smart use of AI's potential.
3. Qmatch
Qmatch is a really interesting Chilean based tech platform that helps retailers to get deeper data on everything they sell online. Its data validation technology extracts information from any ecommerce platform online giving retailers key stats on how their products are performing. Essentially, this is big data being applied in a really useful way, as it helps a retailer to understand whether it needs to change its prices or product placements in real-time.
4. Vue.ai
Vue.ai is a well-established, AI-powered, retail analytics platform that already boasts a number of blue-chip fashion clients. It uses image recognition and online behavioural data which allow retailers to automate certain functions and offer personalised experiences. Importantly, the insights can be used by any team within a retail business, from marketing to merchandising. Currently, AI's most effective use in retail seems to be in relation to data analytics and this is a great example.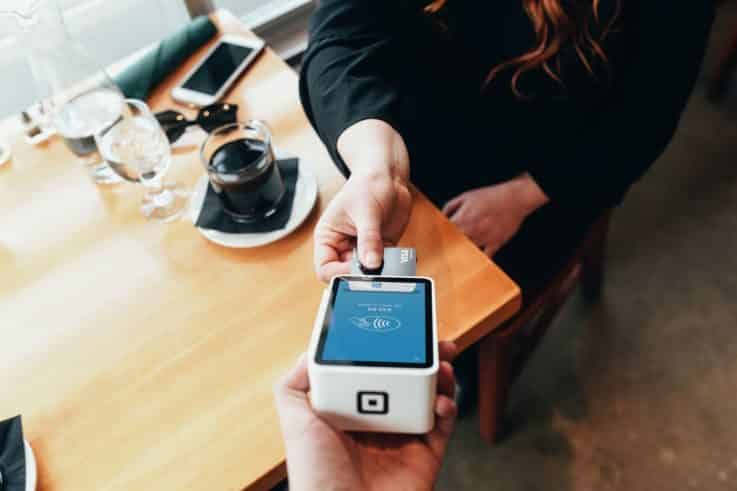 Payments
5. Aeropay
Aeropay, born in Chicago, is a fascinating business. It's an app that simply allows a customer to pay a business directly – without the need for a third-party to process the transaction and therefore charge fees to either party. For smaller businesses, these fees can be really prohibitive – and often are the reason they remain cash-only. Customers in return earn cashback rewards for using the service. It's refreshing to see a payment solution built for the small business end of the market.
6. Caper
Caper is the smart self-checkout cart that allows customers to simply place items in the cart and checkout without using anything other than the cart. By scanning the item on the cart and then placing it in the trolley the customer can pay on the cart once they are finished. They don't even need to download an app. The cart is also able to make recommendations on other items based on what is already in the cart. It can also share promotions and deals so the customer doesn't miss out. Self-checkout innovations are abundant but this is one of the very best we've seen.
7. Inokyo
Inokyo is another third-party AI-powered checkout system for physical stores. Cameras track what customers pick up, and a simple QR scan on the way in and out ensures you're charged correctly. The tech recognises new and returning customers, and works whether you have its app or not. As a third-party tech provider, it's undoubtedly interested in attracting retailers who don't have the resources to build unmanned stores from scratch themselves.
8. Standard Cognition
Standard Cognition is a start-up offering AI-powered self-checkout solutions for physical stores. Its model is impressively simple: it simply installs overhead cameras that monitor everything a customer puts into their shopping basket. Although Amazon Go and BingoBox in China are successfully running unmanned stores, this is one of the first third-party providers of the necessary infrastructure – making it a start-up with huge potential. Standard Cognition also has a demo store in San Francisco where you can test the tech for yourself.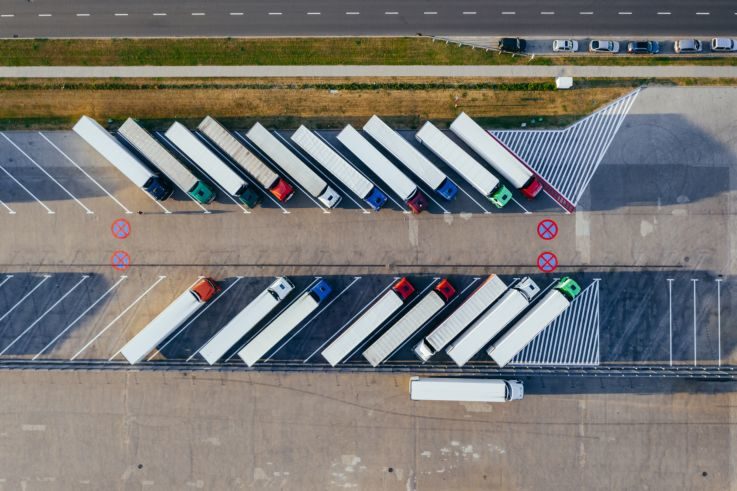 Delivery and Logistics
9. Ladingo
Ladingo is a tech platform that aims to solve the stubborn problem of international deliveries. It's cloud-based software that allows businesses selling items of any size to ship them globally at competitive prices. Importantly, Ladingo automates complex processes like customs issues and tracking. It also generates quotes in real time ensuring shipping quotes don't hold up sales. Platforms like Ladingo could be hugely helpful for businesses of all sizes.
10. Leaf Trade
Leaf Trade is a wholesale ordering platform that connects licensed cannabis vendors with dispensaries. It makes the process of ordering and selling legalised cannabis simpler and faster, and makes the entire process more transparent. Given the demand for business transparency, this feels like an essential tech innovation within an industry that's changing rapidly as more areas see cannabis being legalised.
11. Return Runners
US-based Return Runners is a nifty app that matches you with a local runner who will pick up any unwanted retail items you have and return them on your behalf. Customers are clearly notified at every stage and receive confirmation once the return has been completed. There is a nominal fee of $9.99 for the first item returned, and an additional $0.99 for subsequent items. The app aims to partner with as many retailers as possible to widen the appeal of this service. Any start-up that can make returns easier and appeal to the increasingly fitness-conscious should be on to a winner.
12. Shipsi
Shipsi is a start-up that just makes sense. It's an instant delivery platform that partners with last-mile delivery companies to solve logistical issues for retailers and customers. By working with multiple delivery partners, Shipsi ensures some healthy competition and therefore better prices and services for customers. The bidding war that goes on between these partners behind the scenes is all done algorithmically, so retailers simply convert more sales and customers get a better deal.
13. Tompkins Robotics
Tompkins Robotics has successfully launched the world's first portable sorting system with autonomous robots. 'T-sort' can handle packages of various sizes and shapes, and works well whether in a small stockroom or a large fulfilment centre. The technology is growing rapidly and we're a fan because this addresses the issue that is the biggest barrier for so many omnichannel brands: logistics. You can expect to see these robots popping up in a warehouse near you.
14. Yantriks
Yantriks is another US-based tech start-up that focuses on using big data and AI to 'personalise fulfillment'. By this it means that its system can analyse supply, demand and customer data to optimise inventory and delivery solutions. It's already growing rapidly and helping retailers to implement and improve click and collect offerings, last mile deliveries and many more services besides – all of which are helping to boost sales conversion. Any tech solution that can solve logistical issues has a great chance of succeeding.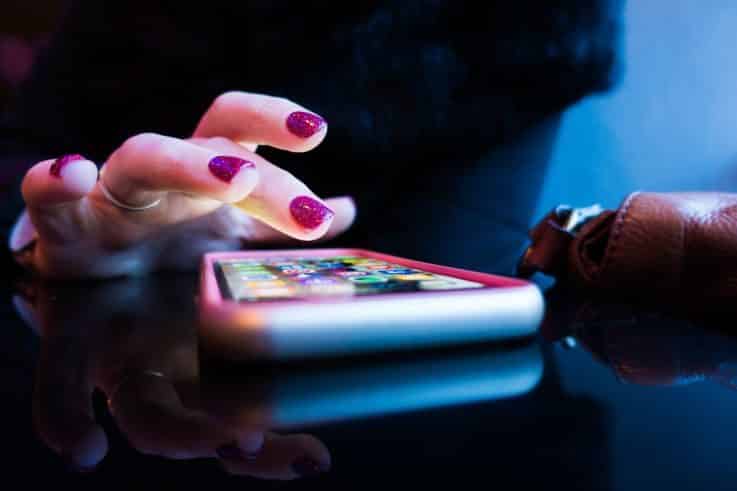 Mobile and Apps
15. 2ndKitchen
2ndKitchen is a brilliant start-up that, like most great businesses, solves a simple and clear problem. Its app allows businesses like hotels, bars and office spaces that don't have suitable kitchens to provide great food to their customers by connecting with local restaurants. 2ndKitchen is a simple platform that does all the connecting, taking care of orders, payments and customer service – and everyone wins.
16. GettinLocal
GettinLocal is a smart, mobile marketing platform built exclusively for local, smaller businesses. Though still in its infancy, we think it has big potential. From a consumer point of view, it's an app that offers them deals, discounts and exclusives from retailers in their local area. As a result, any local businesses that team up with GettinLocal have the opportunity to build a loyal, local customer base. This community focus makes it stand out and it's an idea that could be great news for struggling high streets in the US, UK and beyond.
17. KudiGO
KudiGO is a mobile end-to-end POS system built specifically for micro retailers in Africa. Smartly, its mobile-first design perfectly suits a continent that accesses the internet primarily through smartphones. It combines retail, accounting, analytics and payment and allows small, and sometimes isolated, retailers to implement a slick and professional payment system. In Hausa, spoken in many countries throughout sub-Saharan Africa, Kudi translates as money.
18. QuickBite
QuickBite facilitates mobile ordering of food for vendors and customers from anywhere. It specifically targets food trucks, events and pop-ups, allowing customers to order food through the app and pick it up when they want to. They offer a simple pricing model of 10% per order with no up-front fees. With both mobile ordering and mobile food on the increase, this solution looks like a smart one.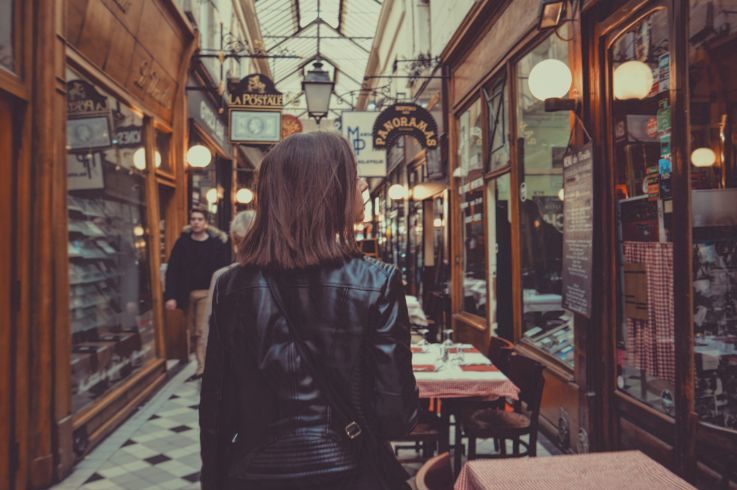 Physical Stores
19. AWM Smart Shelf
The 'Smart Shelf' from AWM ingeniously brings many of the benefits of online shopping into the physical store. It links product displays with nearby sensors, and as a result offers various benefits including inventory information, product and customer data. Using video displays, it even triggers video content relevant to the customer demographic and product type. Customers get relevant marketing content – and retailers get valuable consumer insights.
20. Buzzstreet
Ever found yourself lost in a department store or shopping mall? BUZZ is a tech start-up that aims to solve that simple, age-old problem. It's a navigation platform that retailers can implement to help shoppers find their way around an internal space. It's a brilliant idea, and because it involves connecting with shoppers, there are many added services available to retailers like data analytics, personalised marketing and footfall tracking. The best retail ideas are the ones that solve customer problems – and BUZZ does exactly that.
21. Cooler Screens
Cooler Screens converts commercial fridge and freezer doors into IoT connected displays that can react to and interact with passers by. Using eye tracking, sensors and cameras, they can determine age, gender, what you're looking at, and even your emotional response. This data then automatically triggers promotions relevant to you. There is a lot of buzz about Cooler Screens, and given the demand for hyper-personalised advertising it's easy to see why.
22. Deep North
Deep North describes itself as a start-up that redefines video analytics. It uses a retailers' existing in-store cameras (or installs new ones) and uses AI to improve the insights that can be gathered. Rather than mere footfall, retailers can analyse behaviour, patterns, motivations, gestures and demographic in great detail, and in real-time. This kind of data is of course incredibly valuable to retail stores and that's why we rate this start-up highly.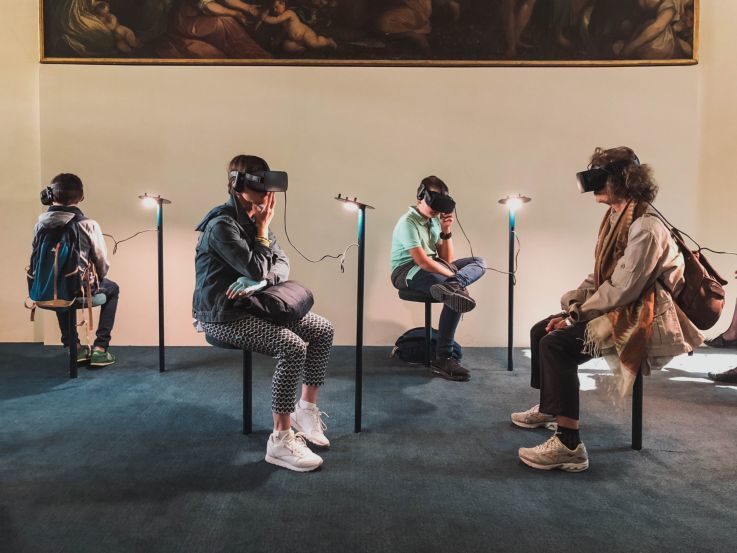 AR and VR
23. Admix
Admix is an 'extended reality' (VR and AR) advertising platform. It allows retailers to feature their products in 3D within VR and AR experiences. In other words, Nike could use Admix to allow a customer to virtually pick up a pair of its sneakers. Many believe 3D product placement will play a key part in next-gen advertising and Admix is well-placed to take advantage of this.
24. Sipp
Sipp is an augmented reality wine club. When you receive a bottle of wine from Sipp, you can scan the label using the Sipp AR app and various information is revealed about this particular bottle, like how best to serve it and what food to pair it with. It's thought that this AR integration could help turn millennials into wine lovers too. It's good to see AR being used in a smart, practical and functional way – and not just as a gimmick.
25. Spexy
Spexy is an Indian-based tech start-up that provides a virtual try-on facility for eyewear. Whether online or in-store, users can quickly try on several pairs and styles of eyewear quickly, and share those looks through social media or WhatsApp. It already credits Ray Ban as a client, and like IKEA's augmented reality app or Nike's digital foot scanner, it has the potential to close a huge gap between online and offline shopping.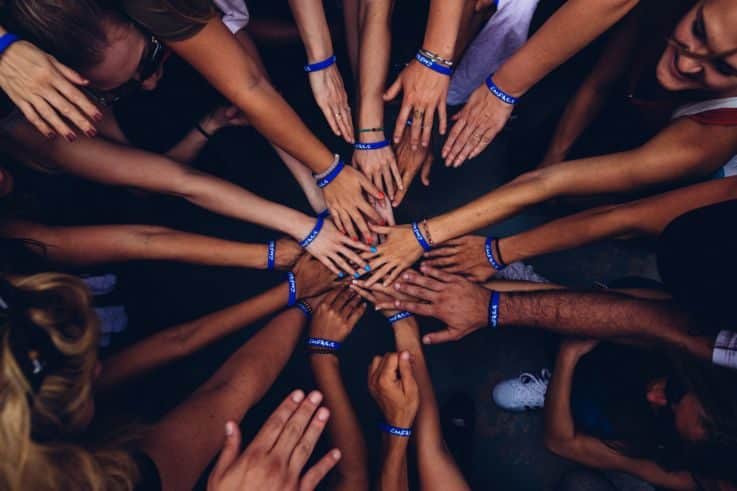 Staff
26. Blueday
Blueday aggregates vast amounts of data to analyse team performance and then address the strengths and weaknesses. Furthermore, it can provide reliable recommendations about where improvements can be made and how sales can be maximised. It's focusing on larger retailers (with a minimum of 25 stores) and it feels like a concept that neatly fits a gap in the market. Getting the best out of staff is a tough and time-consuming task – and this has the potential to do it better, and faster.
27. Graspie
Graspie is a mobile-first learning and engagement platform for employees. It's especially relevant for retailers because its focus is on engaging younger workers who respond more to mobile-enabled platforms. It's flexible and customisable, so retailers can take the raw platform and make it meet their training needs. The design mirrors the look and feel of popular mobile apps, which is a smart approach.
28. NuID
NuID addresses an often ignored but incredibly important factor for any business: cyber security. It's a simple platform for businesses that uses cryptography tools and blockchain technology to eliminate the need for stored passwords. Passwords of any kind are often shared with companies that users log into, which is a key source of cyber crime. As a result, NuID protects businesses, employees and customers from hackers.
29. Percent Pledge
Percent Pledge is another start-up based in Chicago's booming tech scene that provides a simple platform to allow employers to offer charitable giving as an employee benefit. It's incredibly easy to use and very customisable, and has a number of simple tools to help employers and employees alike pick their charity partners. It's a smart idea that taps into employees' desire to give back on their own terms, and to their own causes.
30. Upsuite
For growing retailers, finding the right office space is challenging. Upsuite is a platform that addresses this issue offering a complete inventory of coworking and flexible office space across the globe. It includes information on costs, location, amenities as well as photos and reviews from other users of the spaces. It even assigns advisors to help businesses to find the perfect space. For retailers and other businesses of a certain size, this is a really useful concept.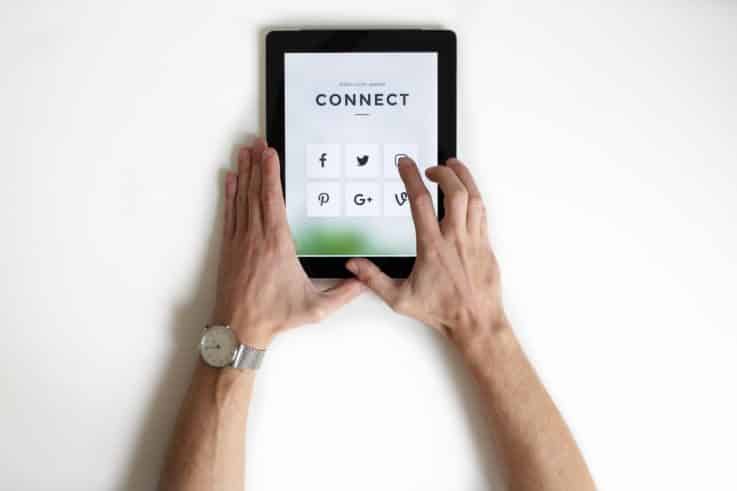 Social Media
31. Allure
Allure has launched an 'image creation solution' that allows fashion retailers to create images of models wearing their clothes without ever doing a photoshoot. It uses AI to create original, relevant, on-brand and high-quality images that massively reduce costs and improve scalability. In a world where image creation can so easily be automated, this is a smart solution that will appeal to fashion brands wanting to boost their social presence quickly and affordably.
32. Cherry Pick
New York-based Cherry Pick applies AI to social images and consumer commentary within the beauty industry in order to measure the demand for products before they've launched. Essentially, it's social listening supercharged with AI and tonnes of data meaning Cherry Pick can help to improve the product development process for thousands of products at the same time. We think it's ingenious, and it's currently tracking over 50,000 products worldwide.
33. Trend
Trend is a start-up that helps brands to build and manage a team of social media influencers in order to boost their business. Brands simply send product details and other info to the platform, and Trend allows influencers to apply to promote the brand. The retailer then picks its favourite influencers, a campaign begins, and Trend automatically tracks key performance metrics. With influencer marketing continuing to grow, this platform makes a lot of sense.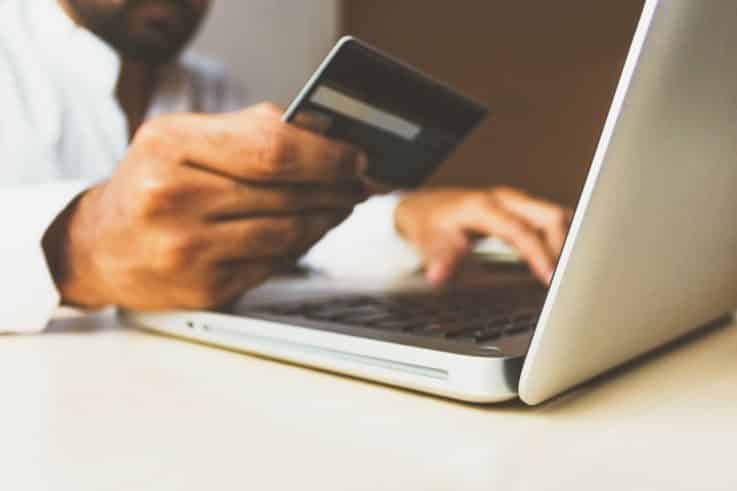 Ecommerce
34. 101 Commerce
101 Commerce is an ecommerce start-up that aims to help launch and grow online 'microbrands'. Utilising Amazon services and supply chain expertise, it offers end-to-end support for the brands it acquires, from data analytics and marketing to supply chain optimisation and delivery. It's a kind of one-stop-shop for new online brands looking to scale at speed. End-to end solutions for small online brands are scarce, so this is a retail business model with genuine potential.
35. Frubana
Frubana is an ecommerce and agrotech start-up based in Colombia. It's a platform that connects farms with restaurants, with supply chain and price transparency that reduces barriers to trading. The platform also handles logistics and transactions making it easier for both suppliers and restaurants to get what they need. By tapping into consumer demand for well-sourced, fresh food and actually providing a streamlined way of making it happen at scale, Frubana has huge potential.
36. Punchh
Punchh is a start-up that offers a variety of digital solutions, primarily for larger retailers. It uses AI, machine learning and omnichannel touchpoints to help brands launch smart, targeted campaigns. It focuses in particular on loyalty, finding innovative ways of measuring it and using this data to launch loyalty schemes. Unlike many data-focused start-ups, Punchh actually creates and delivers solutions in reaction to its own insights giving it a valuable end-to-end USP.
37. RevLifter
RevLifter is a really clever tech business that focuses on the specific issue of basket abandonment online. It provides personalised offers according to retailers' goals when customers add items to their basket, or shows messages when they show signs of abandonment. If they do leave, it even automates a PPC and SEO process to bring them back. But importantly, all offers and incentives are constantly tailored to the customers' interests too. Judging by its client list, RevLifter is a start-up to watch.
38. Twirl.store
Twirl.store is an Indian start-up that boldly aims to tackle the issue of sustainability in fashion. The platform incentivises customers to send in their old clothes, which Twirl then either donates or turns into a new item to sell on its platform. Typical incentives include a 30% refund as 'value points' which can then be used to purchase other items. With India's continued boom in disposable incomes and the consequent growth in wardrobe sizes, this start-up feels absolute necessary.