Pop Up Stores
45 Best New Pop-Up Concepts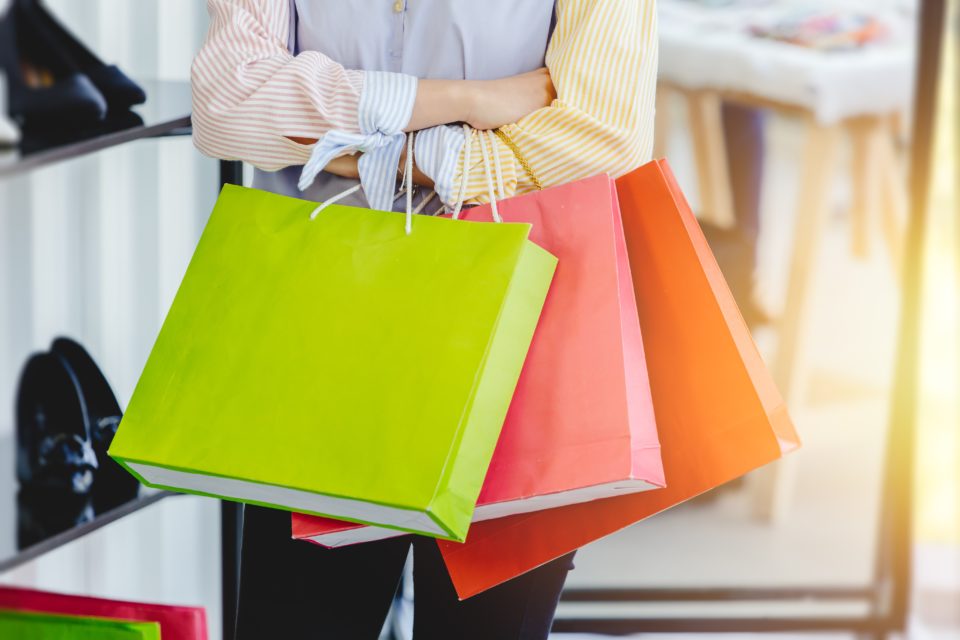 Pop-ups remain one of the best ways for retailers to provide unforgettable experiences and shoppable entertainment.
Digital technology, including augmented reality and QR codes, is being increasingly integrated with physical spaces to create seamless omnichannel approaches – a few stores have even popped up in the metaverse.
With younger consumers desiring more inclusive, community-based and circular retail environments, people and the planet were often at the heart of recent high-street take-overs.
Here is our pick of the 45 best retail pop-up stores we've spotted while out scouting.
1. Rare Beauty Cafe
Selena Gomez brought her Rare Beauty brand to London for a limited time. Hosted in collaboration with the retail chain SpaceNK, the beauty space was styled as a cafe, where visitors could treat themselves to a drink, a range of beauty products and a make-up masterclass.
Fans of the beauty brand were particularly impressed by the custom-made coffees, which featured exquisite latte art and printed shoppers' names on the cup. These sweet, personalised touches perfectly matched the brand's ethos of celebrating uniqueness and individuality.
2. Covent Garden Urban Farm
A farm might be one of the last things you expect to find in Covent Garden, London. Yet, Square Mile Farms has made Floral Street greener than ever with its pop-up urban farm. There you'll find 120 edible plants, including fresh herbs and leafy greens, being grown by vertical hydroponic systems. These systems are made from recycled plastic, and use roughly 90% less water than traditional agriculture.
Every three to four weeks visitors will be able to harvest the produce. In the meantime they can receive lessons on urban farming and sustainable eating. Leftover produce will either be taken home by visitors or be donated to local communities and charities.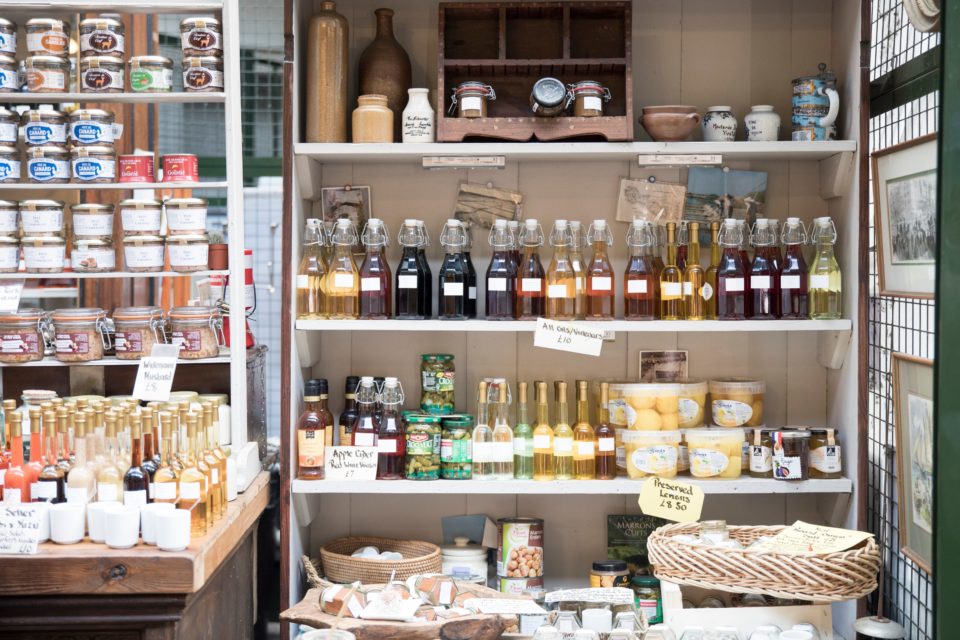 3. Another Pantry
Grocery stores don't get more premium than the 'Another Pantry' pop-up at Coal Drops Yard, London. This conceptual space was created by food writer and photographer Safia Shakarchi and included a range of exclusive foodstuffs, selected by a range of the best independent restaurants. To add an omnichannel element, an online platform shared recipes from top-tier London chefs.
Nuhu flew the flag for going plastic-free with its pop-up in Soho, New York. Created with award-winning design agency Studio Animal and eco-design firm Cartonlab, the pop-up was built using recycled cardboard, approved by the Forest Stewardship Council (FSC).
Inside, the brand's commitment to sustainability and better environmental practices continued, with casual wear made of 100% organic cotton. With a focus on bright, bold colour (each garment is printed with its respective colour code), it was an optimistic and innovative pop-up with a difference.
5. Lego's Launderette of Dreams
Lego's immersive experience 'Launderette of Dreams' made children's imagination and community its focus point. Artist Yinka Ilori drew upon his childhood memories of playing in a launderette to create the bright and fun installation, fitted out with ten 'washing machines'. Over 200,000 Lego blocks were incorporated into the space, which invited children to redesign a Lego mural wall and play with toys that were dispensed from vending machines, in place of soap.
The installation was part of the Lego Group's Rebuild the World advertising campaign and was a great way for the brand to show its commitment to children's creativity and freedom of expression.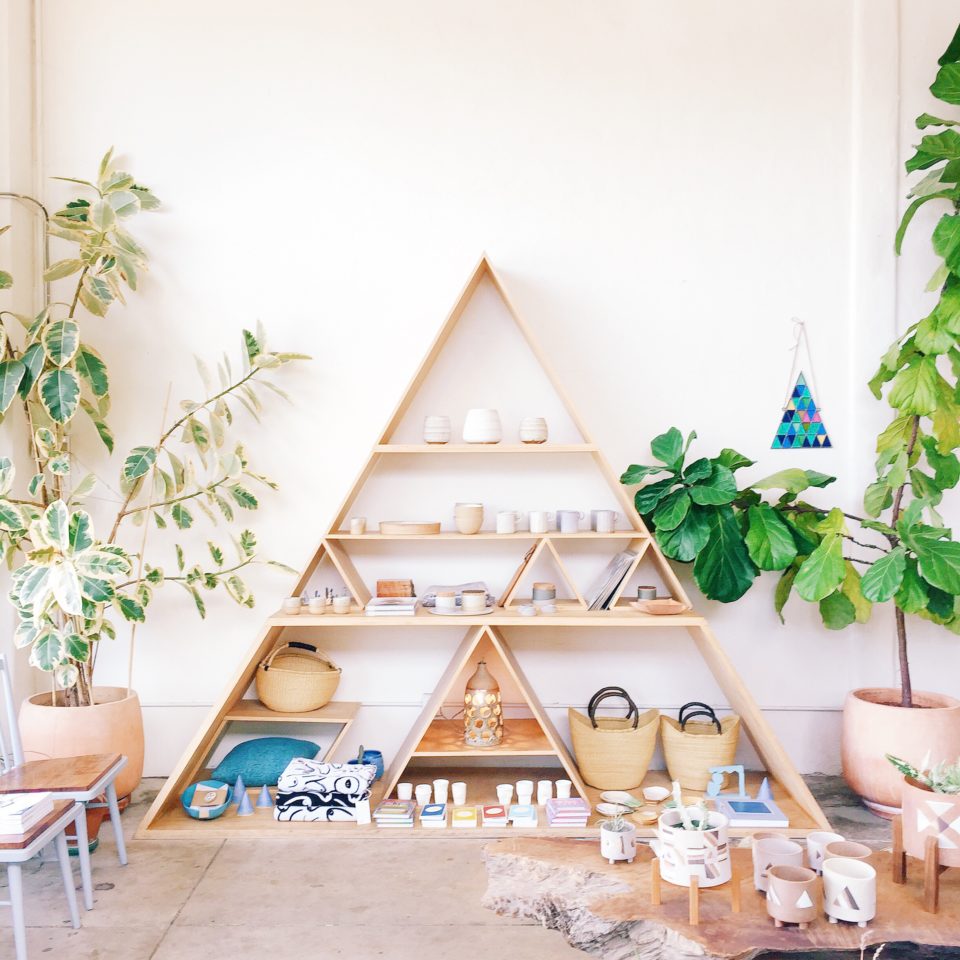 6. The Collect
The goal of 'The Collect' was to give eight emerging independent brands access to one of the world's most sought-after retail locations, London's Oxford Street. These small, independent brands, including Löfte and Lone Design Club, utilised an otherwise vacant retail space to boost sales, but more importantly increase brand awareness.
This awareness was boosted by a vibrant 'tropical haven' entrance, which provided a perfect photo-taking spot. Additionally, the focus on inclusivity and sustainability provided many trending talking points for Gen Z consumers. Established with the help of Westminster City Council, New West End Company and James Andrew International, this pop-up shows how no space needs to be left vacant when there's so much retail talent to showcase.
7. Nike PLAYlab
Nike set-out to inspire its youngest demographic with its PLAYlab pop-up. Located at Niketown London, the space featured sports-based visuals, flags, posters, uniforms and experiences. Interactivity was prioritised; a submission station let children share imaginary game ideas, which were featured across Nike PLAYlab's Gallery. Some submissions were shared on PLAYlab's YouTube series and others will also be made for real. It was a great way for the sporting giant to instil brand loyalty among its next generation of shoppers.
8. Togetherband
Sustainable fashion brand Togetherband showed its commitment to the UN Sustainable Development Goals with its Regent Street pop-up. Each of the seven goals was represented by a different colour band, with profits supporting the employment of women in Nepal. Leading experts and campaigners also led talks on these goals.
This purpose-led experience was part of the brand's 'Clean Power' campaign, with Clean Power's 100% recycled merchandise up for sale, including four designs created by artist Morag Myerscough, whose artwork and flags decorated the vibrant space.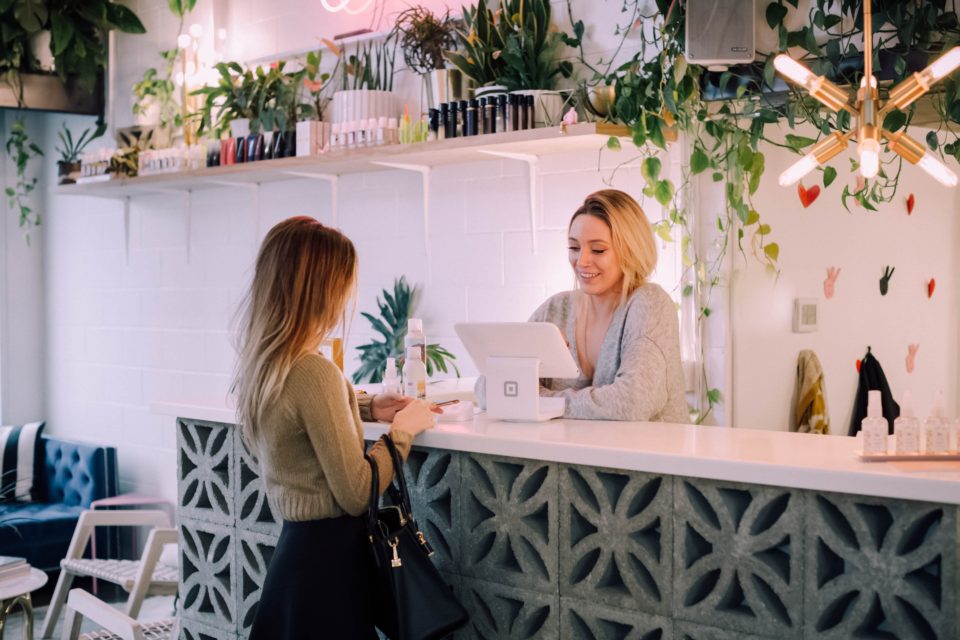 9. HURR One Night Only
Rental's platform HURR's first ever pop-up gave its customers exactly what they wanted – fast and easy access to amazing party dresses. Open seven days a week during the Christmas season, outfits could be rented for one day only and had to be returned the next day, ensuring stocks never ran low.
A commitment to sustainability was behind carefully selected partnerships – Sojo provided on-site alterations, while concept store Stories Behind Things provided sustainable gifts. Pre-booked make-up appointments also gave an element of exclusivity. This pop-up showed a thorough understanding of its consumer's needs.
10. Made
To celebrate its "Made for more" campaign, Made.com toured Europe in a mobile food truck. A micro-sized kitchen-diner on wheels, this truck hosted private five-star dinner parties, prepared by local chefs from personalisable menus. It was an exciting way for the brand to display its winter dining collection.
Mytheresa and Moncler hosted a pop-up in the metaverse for an extra enticing product launch. Customers were invited on a 360-degree virtual tour of Austria's Timmelsjoch Museum.
Once inside the museum, visitors could view the new Moncler collection, which was hanging virtually inside and purchase items directly from its online store. Other features included videos of the museum's alpine location and information about individual products. It was an inspiring way for a brand to use modern tech to contextualise its products.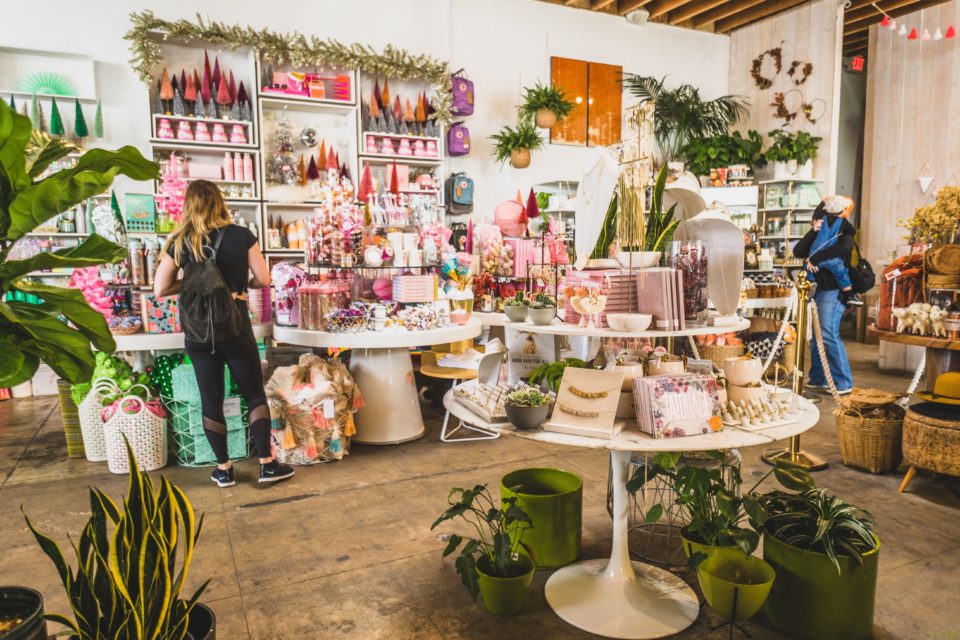 12. Love Not Landfill
Non-for-profit Love Not Landfill drew upon the power of influencers to draw attention to eco-fashion. Influencers joined their partner charities, including Crisis and Oxfam, to curate a selection of 500 donated pieces.
As well as exploring the special Love Not Landfill collection curated by Jake Edwards, consumers could learn how to make their clothes last longer with specialist workshops and knowledgeable staff. Having been sponsored by Vanish and Oxwash, all profits went to charity.
13. B Corp Good News
Coinciding with B Corp month, the brand's first pop-up was all about increasing awareness. Over 100 sustainable brands were displayed at its 'Good News' pop-up, which also played host to a number of cultural events. Of particular interest was that no product was sold, which showcased B Corp's focus on purpose over profit. Instead all products and any waste created was donated to The Felix Project.
14. Gucci "Circolo"
In celebration of its centennial year, Gucci provided its loyal fanbase with a number of conceptual "Circolo" spaces across Milan, Berlin and Shoreditch, London. A selection of Gucci 100 ready-to-wear, footwear and accessories was stocked in each location.
The individual spaces contained elements inspired by the city it found itself in to create an authentic reflection of the local neighbourhood. The Shoreditch location was designed as a curated bookstore.
Private appointments to the Berlin and London store were provided through Gucci's website, ensuring extra-enthusiastic shoppers could skip the queue.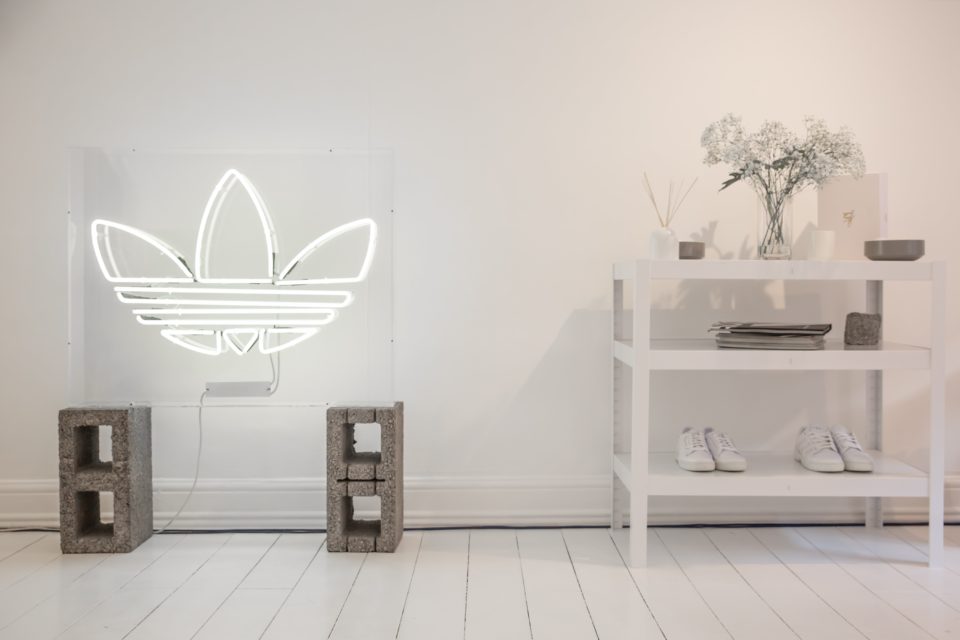 15. Adidas
The focus for Adidas' one-day NYC popup was on upcycling and customisation. A group of leading creatives tapped into Adidas' design history to create vintage and upcycled collections available for purchase.
To continue the theme, there were even on-site customisations and repairs by Eva Joan Repair, along with live screen-printing provided by Basketcase Gallery. The best part was that items were available for purchase by weight in used goods.
This pop-up was part of Adidas' "Choose to Give Back" initiative powered by ThredUp, which encouraged consumers to donate unwanted clothing and footwear to be resold or reused, in turn for credits. This approach to recycling was a hit with Gen Z consumers.
16. Le Bon Marché Rive Gauche
To raise awareness of climate change, Le Bon Marché Rive Gauche installed an awe-inspiring art installation by Mehmet Ali Uysal. Two huge icebergs were suspended over the heads of visitors, on either side of the grand escalators, as symbols of melting ice.
The theme, chosen to coincide with White Sales month, continued on the second floor, with a large 17 by 8-metre white paper boat. Yachtsman and artist Benjamin Dutreux
hosted public conversations about climate change and a charitable sale for the association Water Family.
17. Metro Meets Prado
Proving that pop-ups can enhance any location, Shanghai's Metro station became a temporary art gallery, displaying extraordinary works from Madrid's Prado Museum.
A selection of Renaissance masterpieces, including works of Ruben, were made into real-size replicas and put on display. Videos of each paintings' history could be accessed via a QR code. This Metro Meets Prado exhibition shows the power in going bold with your experimentation.
18. Jacquemus
Jacquemus' Parisian pop-up was most notable for its very pink colour scheme. The two-day pop-up presented the question "do you still like pink?" For anyone responding with a yes, the pink-hued space offered a glorious 24/24 experience.
Inspired by automated convenience stores, digital screens served as tills and catalogues, where customers could view the brand's Pink 2 capsule collection and Bambino Long bag. After making a purchase, customers received the number to one of 90 automated lockers and the code to unlock the door to get their prize.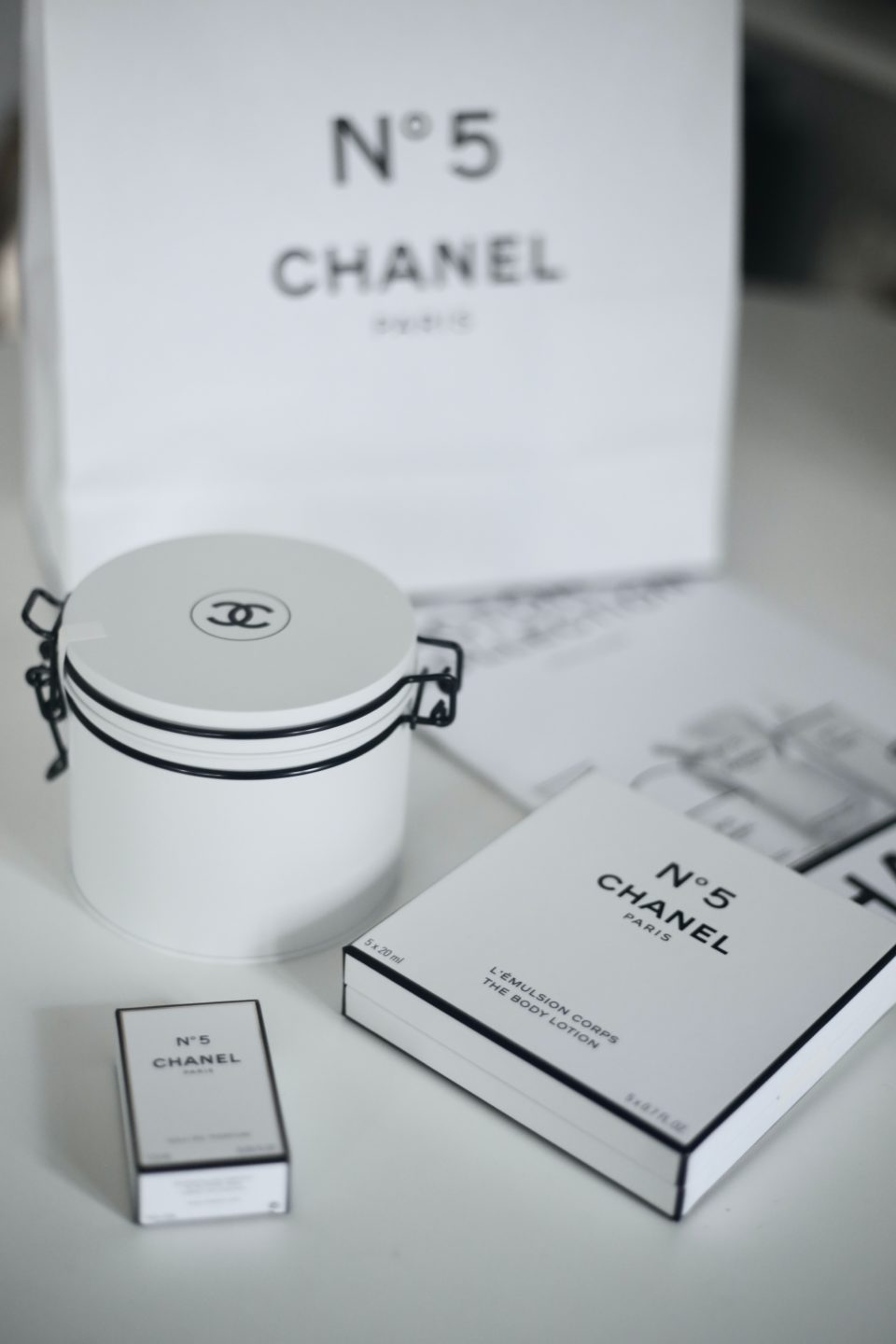 19. Chanel No. 5 Factory
Chanel celebrated the 100th birthday of its historic No.5 fragrance with a factory-inspired immersive experience, complete with robot arms and conveyor belts. Hosted at Selfridges, this space was designed to highlight the magic in the mundane, with luxury items repackaged in ordinary household objects, including paint cans and tea tins.
Very Instagram-friendly, the space drew upon the pop-art movement of the sixties, but put its own iconic black and white touch on everything, including a covetable limited-edition 17 piece No. 5 collection.
20. IKEA
Space Unfolded
Gaining insights on customer's needs was a focus point of IKEA's Space Unfolded pop-up at its Brooklyn store. Using augmented reality (AR) and projection mapping technology, consumers could design their dream virtual apartment.
Upon entering the space, visitors could choose a lifestyle via touch screen, which generated an apartment layout they could then fill with lighting, furniture and suggested storage features.
21. On
Swiss brand On turned Shoreditch's Protein Studios into a dreamy, high-tech runner's paradise. Alongside shoe fittings and silhouette recommendations, consumers could enjoy expert Q&A sessions with guest speakers and biomechanical running analysis using the brand's OnScan technology. To foster a sense of community, this pop-up was also the starting and finishing point for group runs.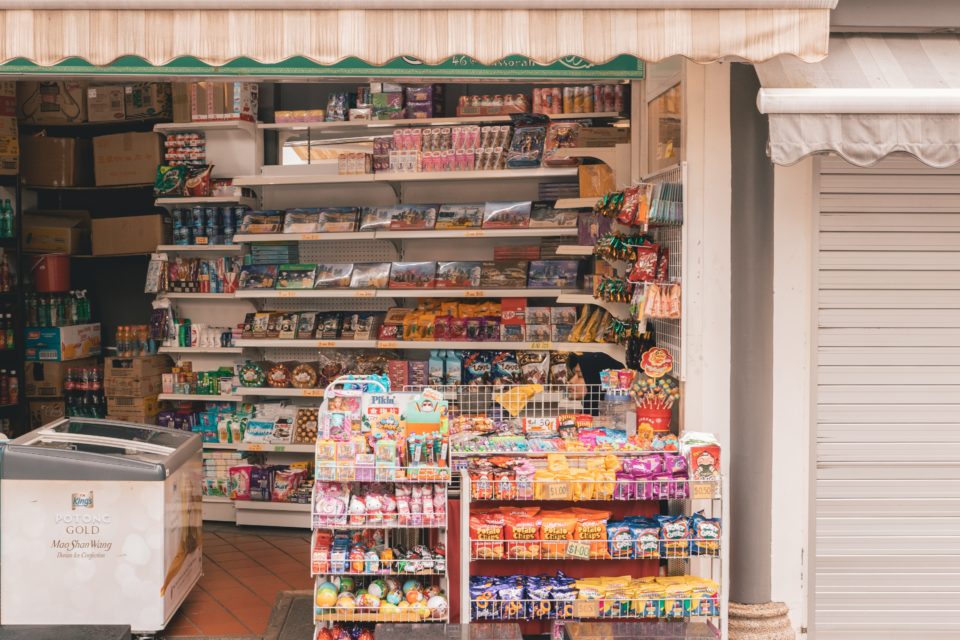 22. Rag and Bone Deli
Rag and Bone introduced an immersive deli experience to Nordstrom's Flagship in New York. Alongside a curated selection of limited edition casual wear, real deli snacks filled the shelves, including beef jerky and kettle crisps. Artist Timothy Goodman created a deli-themed mural, while changing room mirrors were designed to create an illusion of an infinite deli aisle.
The physical space coincided with virtual events, including live how-to cooking videos and a coffee cart which offered complimentary coffee for two days. A special QR code on the coffee sleeves took customers to the label's website where they could enter a raffle.
To show their commitment to the workers of New York, a $25,000 grant was donated to the Restaurant Workers' Community Foundation to benefit the Restaurant Workers COVID-19 Crisis Relief Fund.
23. Madewell x ThredUp, 'The Circular Store'
Madewell partnered with fashion retail site ThredUp to exclusively sell second-hand styles at 'The Circular Store, in Brooklyn, New York. Throughout the space, QR codes provide access to online information about fashion waste and sustainable wardrobes. With in-store mending stations, tailoring services and clean out kits provided, this space thoroughly catered to the consumer's demand for circularity.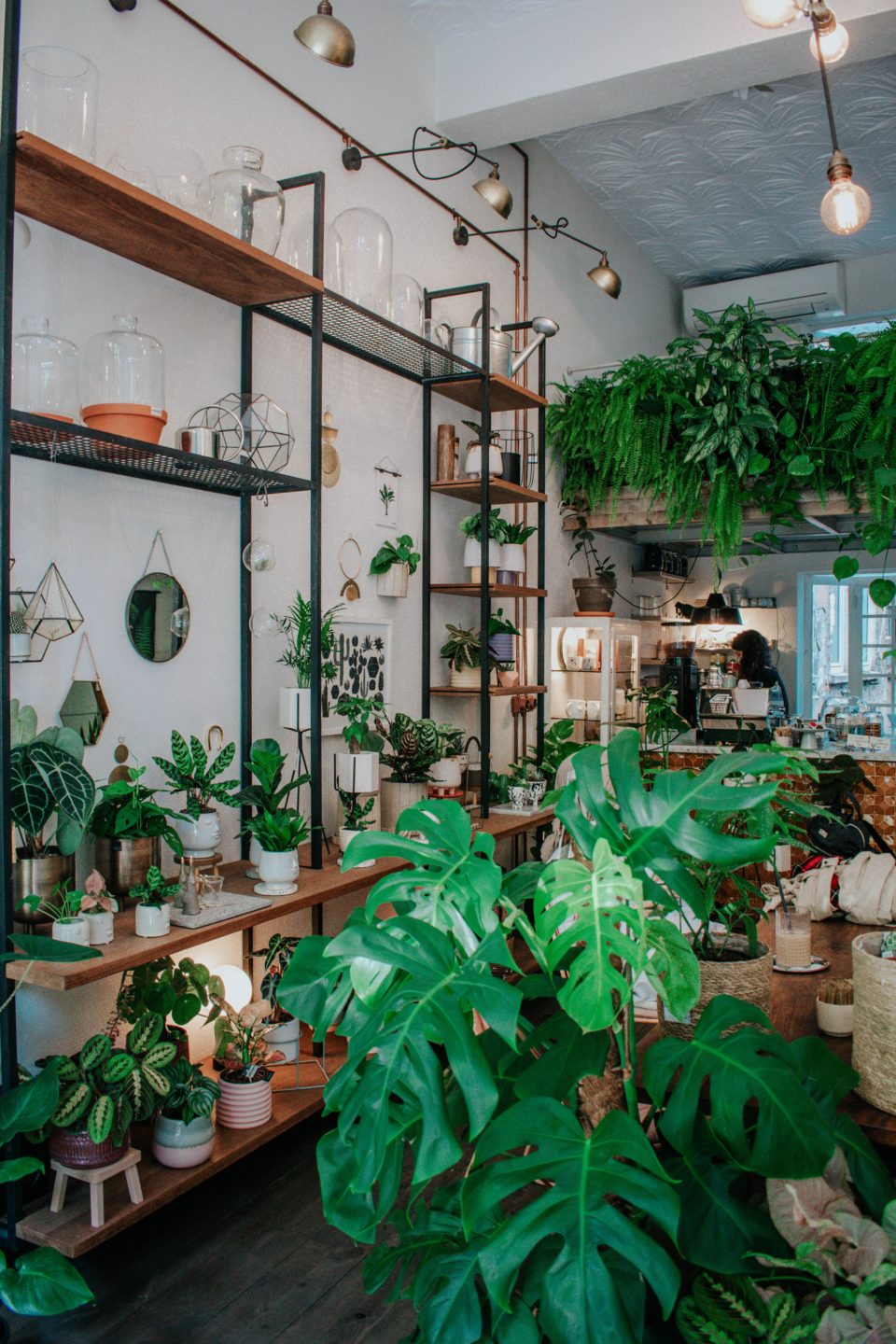 24. Lone Design Club
Lone Design Club partnered with Westfield to shine the light on ethical brands across fashion, beauty and lifestyle. With a focus on discovery and sustainability, an in-store swap shop from Swapchain allowed customers to exchange clothes with a simple tap of an app.
Notable for its immersive omnichannel approach, a live stream shopping studio, live editorial shoots and an interactive Instagram room ensured that digital experiences fully complemented the physical space.
25. Dr. Jart
Popular Korean skincare brand Dr. Jart chose the MAC store on Carnaby Street for its first physical location in the UK. The focus was on giving consumers a place to discover and test Tiger Grass, a key skincare ingredient. Well-informed staff were on hand to provide advice, while the first 100 people to arrive at the store received a free mask.
Up-and-coming artists were invited to use the space to showcase their work. Visitors could also draw on a large-scale colouring installation on the walls of the store, turning the space into an immersive art piece.
26. Fabletics
Excellent customer experience is a priority at Fabletics' first UK store. With 2,400 sq ft, spanning two floors, there's plenty of space for fans to interact with the brand. A focus on integrated technology means that visitors can use touchscreens to access quizzes, that will then tailor their style preferences and find items to suit their needs. The omnichannel experience doesn't stop there – in the fitting rooms, shoppers and Fabletics VIP members can check stock, request a different size or colour and receive styling tips.
27. KFC The House of Harland
It is not hard to imagine how KFC fans were won over by its pop-up hotel in London. In 'The House of Harland', named after KFC founder Colonel Harland David Sanders, dishes on demand were delivered at the press of a button. An arcade machine and cinema room made this chicken-themed hotel extra enticing for those who wanted to spend 111 euro to stay 11 nights. Best of all, the proceeds went towards the KFC Foundation.
28. Haeckels
Not all pop-ups are worthy of having a custom scent developed to mark their launch, but that's exactly what Haeckels did to commemorate its Brown Brook Street experience. For six weeks, the skincare brand delighted fans with premium facials and scent-making experiences at Parlour at Browns' Brook Street. Flowers from the garden were made into a perfume, ensuring consumers could take the experience home with them.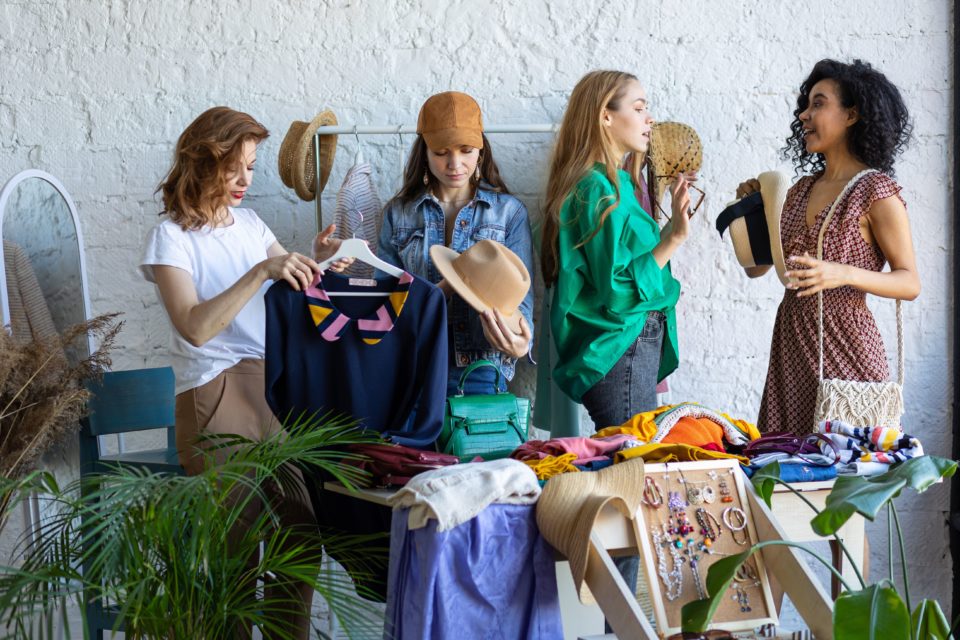 29. By Rotation
Peer-to-peer fashion rental app By Rotation showed that the rental trend is only getting stronger, with its first physical pop-up store at Westfield London. For 11 days, the brand painted the 3,300 square foot store millennial pink. It was a perfect backdrop for its range of sustainability-themed events, including panel discussions, workshops and lifestyle masterclasses. As well as using the event to gather data, the space was used to introduce new rental categories, including furniture and homewares from Studio Arva.
30. McDonalds 'Walk-thru' Billboard
McDonalds blended outdoor advertisement with convenient delivery, with its 'walk-thru' billboard. As part of the brand's 'Fancy a McDonald's' campaign, the large-scale billboard included a built-in service window where customers could grab a McFlurry. This is a great example of offering retail where the customer already is.
31. Vegan Pizza Express
To launch its biggest ever vegan menu, the pizzeria chain turned its London Aldwych store on The Strand into the first Vegan PizzaExpress. The pop-up gave visitors five vegan versions of the most famous dishes, alongside a variety of brand new sides and salads.
32. Burberry Imagined Landscapes
A mesmerising pop-up was created by Burberry at the foot of the Halla mountains on Jeju Island, South Korea. A mix of timber, plywood and reflective polycarbonate mirror material created a shimmering, modern structure that reflected the sky and surrounding countryside.
The sense of wonder continued inside, where screens displayed interactive films created by three digital artists, Maotik, Cao Yuxi and Jiayu Liu. Computer-generated landscapes projected onto the screen, tracked the audience's movements and changed as a result.
The space was part of Burberry's The Imagined Landscapes series, which saw its contemporary and seasonal outerwear collection pop-up in several locations across the globe. ​
33. Bombay Sapphire
Bombay Sapphire and The Design Museum in Kensington collaborated on a supermarket-themed pop-up that created a lot of buzz. Inspired by creativity and discovery, ten emerging designers were tasked with redesigning everyday household items, including washing-up liquid, bread, rice and tea. Open for five days, all items sold-out, raising funds for the Design Museum and The Emerging Designers Access Fund in the process.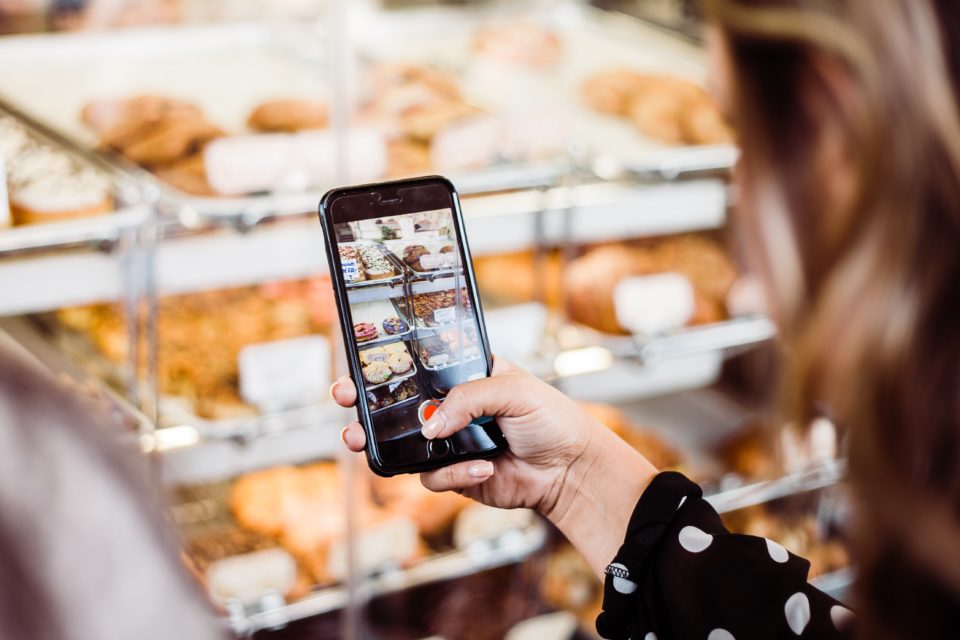 34. Snap Shack
Social media platform Snapchat partnered with restaurant Shake Shack for a playful high-tech event at Hudson Yard, New York City. The Snap Shack four-day event featured playful elements including augmented reality and custom filters to offer a truly experiential space. Scanning branded food packaging or a mural would unlock a dance party and communal space on diner's individual Snapchat accounts. Custom merchandise could also be tried on virtually.
35. Dioriviera
Dior transported fans to the sunny riviera with its luxurious take-over of Selfridges' rooftop garden. The focus was on Toile de Jouy, an emblem revisited by creative director Maria Grazia Chiuri, which appeared on dinnerware and cushions. This restaurant was decorated with furnishings provided by Dior Maison, while the brand selected an excellent menu, which included many of Monsieur Dior's favourite dishes. A pop-up boutique completed the experience, showcasing the latest womenswear's collection.
36. Vans
Skate The Streets
Only Vans can take the Strand, London and turn it into an exciting pop-up skate park. The streetwear giant transformed a newly pedestrianised public space into its own immersive experience, with free lessons, professional demonstrations and open public sessions.
These 'Skate The Streets' events ran for two-weeks in collaboration with Somerset House's 'No Comply: Skate Culture and Community' exhibition and the local council's 'Inside Out Festival', which aimed to bring entertainment and culture to the streets of Westminster.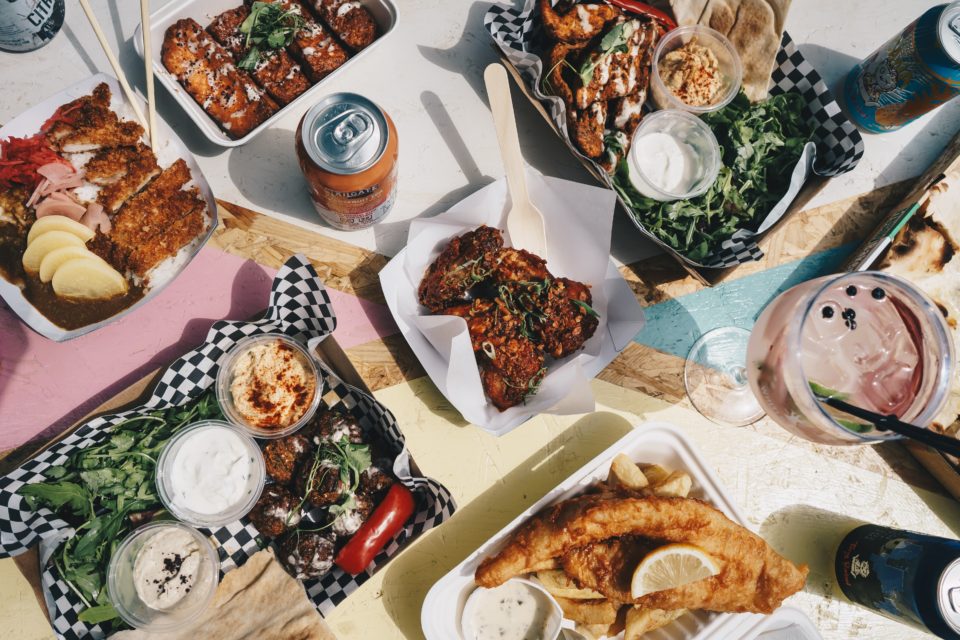 37. Malibu #LetTheFunshine
The highlight of Malibu's summer-themed #LetTheFunshine pop-up was the immersive 4D photo stations, inspired by summer scenarios including barbecues and pool-side parties. The outdoor Tiki Trailer Bar provided plenty of opportunity to trial Malibu's beverages, once enough photos had been snapped.
38. Clockwork
San Francisco tech start-up Clockwork used its pop-up venue to introduce the world's first manicure robot. Designed to reduce the time spent waiting for a manicure, this robot can paint your nails in approximately ten minutes. The robot works by scanning your hand, before coating one nail at a time with a polish. Currently the robot won't cut or shape your nails, but it is a fascinating start.
This was a great way for Clockwork to test consumer response and workability before proceeding with plans to eventually expand to retail stores and offices.
39. Prada Mode
Prada treated members of its travelling club Prada Mode to an exclusive pop-up experience in Chinese restaurant Genghis Cohen. Located in Los Angeles, the 38-year-old eatery gave guests an unexpected view of the city. An art installation by artist and L.A. native Martine Syms displayed guests' messages on neon pink ticker-tape monitors that weaved around the walls.
40. Jagermeister
German distiller Jagermeister turned a billboard in Shoreditch into a coffee dispenser to celebrate the launch of its Cold Brew Coffee Liqueur. Using a QR code, passers-by could bag themselves premium coffee beans to take home and sample.
Jagermeister also partnered with Caravan Coffee Roasters on a pop-up coffee shop that handed out coffee grinders and recipe cards to complete the experience.
41. Bloomingdales x Bridgerton
Bloomingdales partnered with Netflix to bring Bridgerton to The Carousel. Inspired by the glamorous Regency style of the hit show, original costumes from the series were shown, while visitors could buy limited-edition footwear from the Malone Souliers x Bridgerton collaboration. It was a great way for a major retailer to tap into an existing fanbase and capitalise on the buzz surrounding a pop-culture event.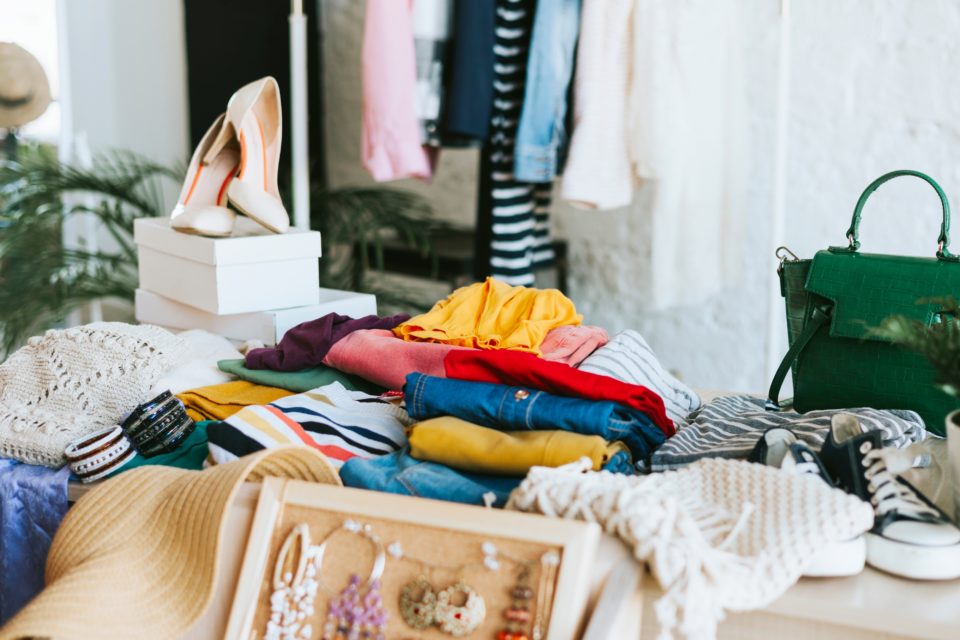 42. Harrods Luxury Fashion Re-told
In aid of charity, Harrods Luxury hosted a pink-hued pop-up boutique, named Fashion Re-told, for a month last April. Selling fashion items donated by the store's customers, employees and luxury brands, all proceeds went directly to the NSPCC. Staff from the charity were also trained, so they could serve customers at the boutique.
43. Subway Super Yacht
Subway drew attention to its Meal Deal Millionaire competition with a floating restaurant on a super yacht. Opened by Made in Chelsea's Sam Thompson, the fun space was open to the public on select days, while luxury luncheons could be booked in advance. A live DJ, silver service and complimentary drinks completed the experience.
44. Netflix VHS Rental Store
Inspired by VHS rental stores, Netflix's pop-up stores in London, Brighton and Newcastle were a great way to promote its Fear Street trilogy of films. Complete with retro photo booths and art displays, visitors could leave with limited edition merchandise.
45. St Paul's Pop-up Campsite
A pop-up London campsite promised enchanting sights of St Paul's Cathedral. Last September, a 24-foot caravan was lifted by crane and secured on the roof terrace of the nearby One New Change building.
In celebration of staycations and exploring nature, a party was held at the site for guests including Olympians, Paralympians and athletes, who were invited to stay overnight in the high-rise caravan. High above the city streets, these guests could enjoy a touch-screen panel, wi-fi, a DAB radio and an 'infinity' window. The space was a great example of bold brand marketing.