Retail
5 Areas Where Crowdsourcing Is Helping Change Retail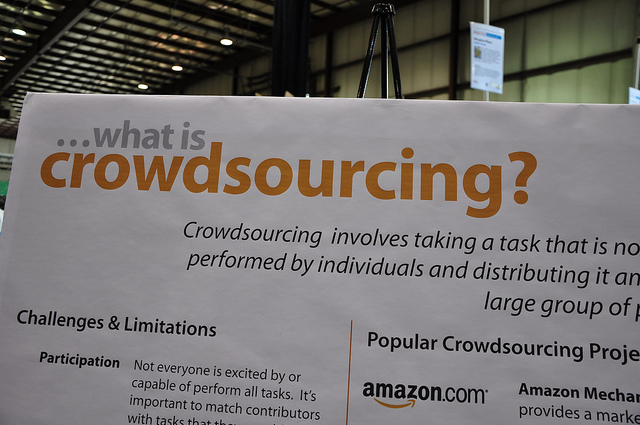 Once upon a time ideas in retail came from a handful of people in head office. Now savvy retailers are realising they need to shift their internal set-up to innovate better. Many are opening themselves up and inviting ideas from the outside, whether that's customers, tech companies or even other industries. The power of open innovation is compelling, giving companies access to a network of expertise, insights, knowledge or plain good ideas that they could not harness otherwise.
Here are five key areas where crowdsourcing is helping to change traditional retail models:
1. Funding
One of the most prominent examples of crowdsourcing in action is the growth of crowdfunding platforms. Kickstarter and Indiegogo are now well known, with many successful projects and products funded through such platforms.
Crowdfunding sites have made it possible for small companies to get off the ground and launch innovative new products. Some of the most successful projects have been so well received that major players have stepped into acquire them. Once example is Oculus, which Facebook snapped up two years after the company raised $10 million through Kickstarter. Clearly some brands are using crowdfunding sites to identify the companies and products that resonate with consumers, whether that's with an eye towards acquisition or to scout possible new products to stock.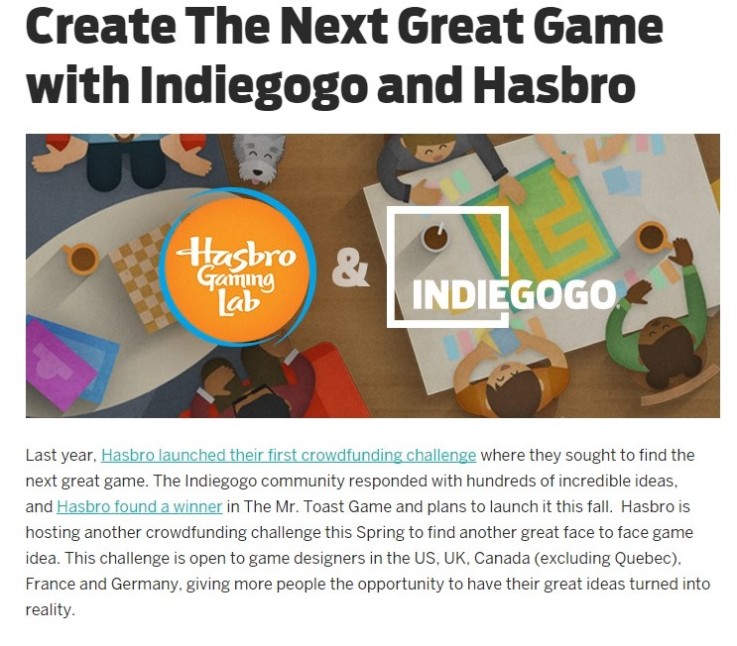 Crowdfunding platforms are also being utilised by major brands in their own right though. Board game giant Hasbro is teaming up with Indiegogo once again to find new ideas for games. Entries will be whittled down by Hasbro to 15 semi-finalists, who will then create prototypes of their games for the team to play. Five finalists will then run crowdfunding campaigns for their games on Indiegogo later in the year. With a grand prize of $25,000 and the opportunity to make their game a reality with Hasbro, it's no surprise that the competition received over 500 entries last year.
This type of crowdsourced innovation is one of the ways that crowdfunding is moving beyond just money. For bigger brands these platforms offer a way to tap into the feedback and ideas of an engaged community. Many use them to carry out market research and identify audiences.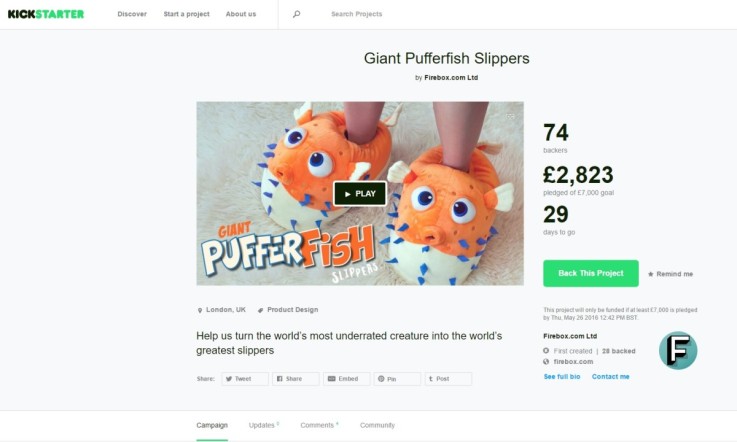 And in a further twist on crowdfunding, innovative design-led online retailer Firebox has just launched its first ever Kickstarter campaign. On offer is a pair of giant pufferfish slippers, supposedly decided upon based on the data Firebox has about the top selling products on its site. The campaign comes after many years of Firebox selling successfully crowdfunded products through its site.
What makes it particularly interesting is that among the traditional rewards for backers, Firebox is offering a retailer package of 30 pairs of slippers at a discounted price. As the company itself says, this will enable the buyer to be one of the first to sell the slippers. And it gives Firebox a ready-made distribution network (if the campaign is successful).

2. Design
The design of individual products and packaging is another area that has invited customer input for some time.
Companies regularly stage social media votes asking consumers which product, colour or style they prefer. Competitions to design some element of a product line, such as a new flavour, t-shirt design, or packaging, are also fairly common. Some companies have taken things further, coming up with a concept outline and then inviting their entire customer base to input and shape the final design.
Such is the case with bootmaker Timberland, who is looking to its customers to help steer the direction of its latest shoe collection. Craftletic, created in collaboration with Betabrand, aims to combine high craftsmanship and athletic movement.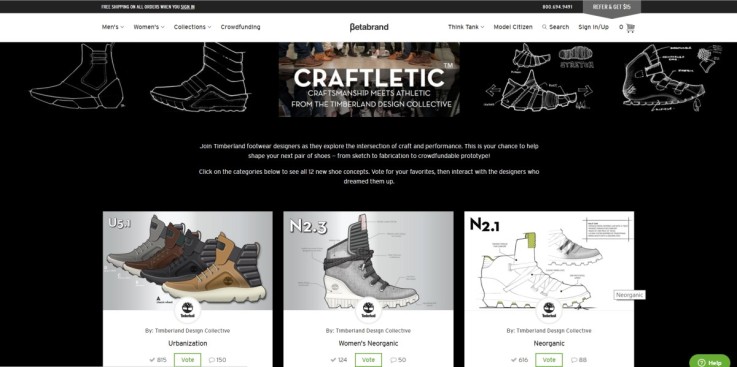 Timberland's professional designers came up with three different brand concepts – Modern Nomad, Urbanization, and Neorganic. Customers were then invited to join the brainstorm and share their thoughts on each. They could also vote for their favourite concept. The designers used this feedback to shape four designs from each concept, which then went back to consumers for more input.
A prototype of the winning style will be unveiled in May and customers will be able to vote whether it should go into production. If demand is high enough, Timberland's customers and Betabrand shoppers will be the first to be able to buy the winning design in a presale later in the year.
The initiative has enabled Timberland to dig down into the design features and styles that its customers like, while at the same time making those customers feel their opinions are valued. If buyers feel a company is interested in them and cares about what they want, they may feel more loyalty towards it. It also has provided Timberland with plenty of feedback to draw on for future innovations.

3. Marketplaces
Inviting the outside world to choose what you sell may seem somewhat extreme, but it's one of the principles that Minted has used to build a whole marketplace. A design focused business, Minted crowdsources content from independent artists and then sells it to customers as stationery, décor and art.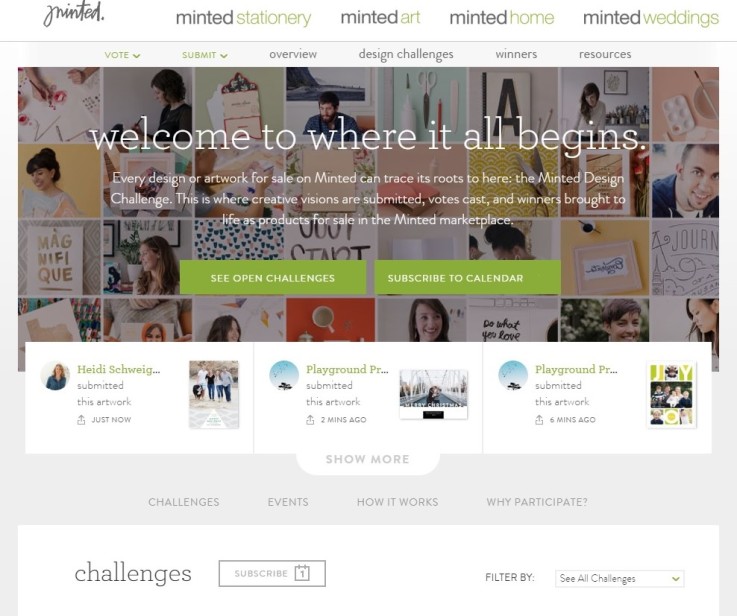 Since its beginnings, Minted has also operated design challenges. These see the company crowdsource design ideas from artists for items like cards and t-shirts, with Minted's community then voting on their favourites. In this way Minted curates which products it selects based on customer input.
Amazon has taken a different approach to the crowdsourced marketplace with Launchpad, which launched in the UK at the end of last year. Billed as an innovation marketplace, Amazon Launchpad serves as a curated hub for new products from startups, crowdfunding platforms and incubators.
Although Launchpad is primarily geared towards those companies being supported by the firms and platforms that are already part of Amazon's network, outsider startups can apply to participate. By leveraging its position as a major retailer/distributor, Amazon is making sure that new innovators and talent are coming to it. The company can pick through the best ideas to provide a steady stream of new products, often ahead of it competition. It also makes Amazon a known destination for customers looking for the latest in innovation.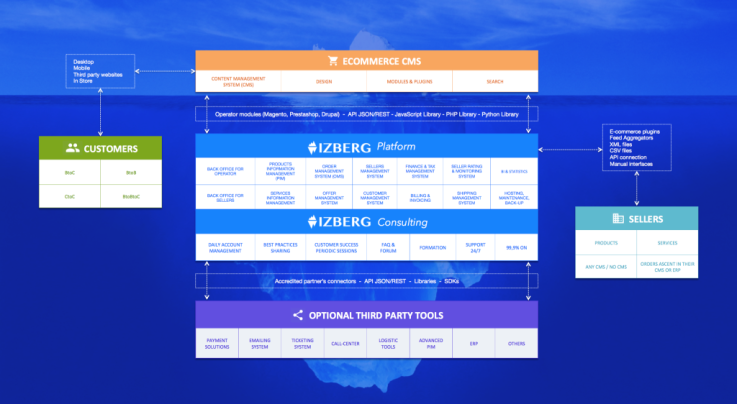 Companies like IZBERG are facilitating this marketplace building by offering the technology to turn a company's existing website into an online marketplace, or to build one completely from scratch. Creating a marketplace is a way for retailers to expand their reach and product range, as Amazon is doing via its Launchpad platform, without the accompanying major expense.
The sellers that a retailer selects to join their marketplace will be complimentary to their niche, whether that's furniture, cosmetics, or fashion. But they may appeal to different demographics who by association discover the retailer's company.

4. Technology
Technology is one area where retailers seem happy to look outside their own organisations for answers. More and more startups are being brought into the retail environment. This is often via retailers' own accelerator and innovation programmes, such as John Lewis' well recognised JLab. Clearly, the possibilities, and advantages, that the latest thinking in tech bring are being recognised.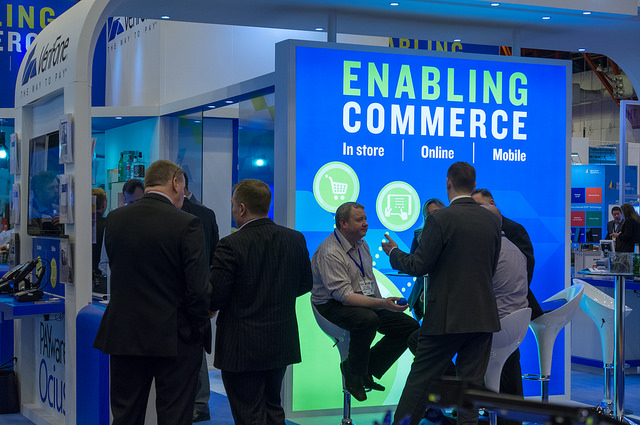 Those opportunities lie in both opening up new concepts, such as smart changing rooms and holographic displays, and supporting existing core functions like inventory and customer experience. And they're being identified at every level of the retail business.
At the top end, government-backed Innovate UK has just chosen the five winners of its IC tomorrow competition. The competition was designed to find the UK retail start-ups of the future. The end goal is to answer the new digital challenges facing retailers from seamless shopping to enhancing in-store experiences.
Each winner receives £35,000 to develop their innovative solutions. These will be trialled with major partners like Unilever, Barclays and Tesco. And if successful these technologies may be rolled out more widely.
Major fashion retailer Topshop is also seeking out start-ups to develop new product lines. The company has launched Top Pitch, an open start-up programme for new wearable technology. The aim is to find and co-develop wearable tech prototypes that marry functionality and fashion at an affordable price. The scheme is run in partnership with L Marks, the corporate innovation and early stage investment company.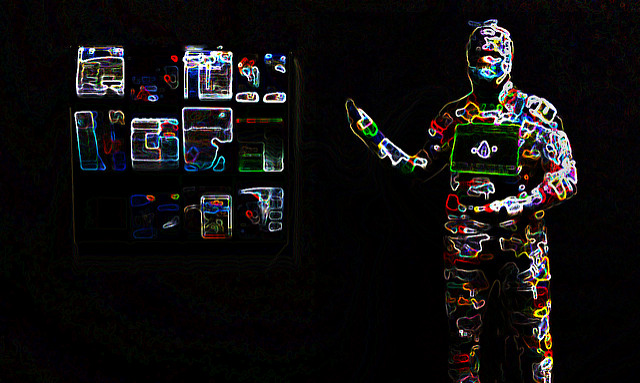 Unlike Innovate UK, Topshop isn't offering funding though. Applicants are competing for the chance to potentially bring their technologies to market. Applications close in May with selected entrants then invited to take part in a four week bootcamp. This will include workshops, guidance and mentoring from Topshop and partners, before the products are pitched to the buyers and senior team at Topshop.
While Topshop obviously works with designers of its own, the company clearly sees value in looking outside for new thinking. It hopes to find the game changer that is yet to surface in wearable tech. This scheme brings exciting young companies and their technology directly to it, without any upfront cost. And with applicants' technologies allowed to be at any stage Topshop could find itself jumping far ahead of its fashion competitors, as well as skipping some of the associated costs and time of bringing a product to market.

5. Delivery
Retailers aren't just crowdsourcing ideas or design input though. Some are using crowdsourcing to physically enhance their service. Delivery is one area where this type of offering continues to grow.

Same-day delivery company Deliv has been making waves with its network of crowdsourced drivers bridging the last mile gap between retailers and customers. Meanwhile, app-based disruptor Uber has applied the same crowdsourced model as its taxi service to UberRUSH, a same-day courier offering. UberRUSH is currently operating in select US cities, but it's not difficult to see it spreading further off the back of Uber's presence elsewhere.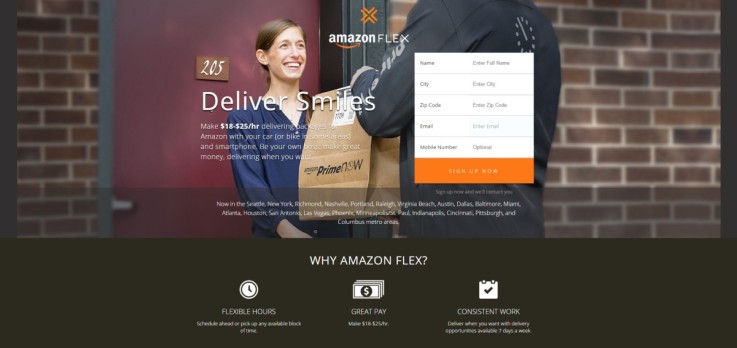 Now Amazon appears to be quietly making plans to extend its own crowdsourced same-day delivery service, Amazon Flex, to carry packages from right across Amazon. Launched in 2015, until now Flex has been for Prime Now parcels only. Although not yet publicly announced, it seems only a matter of time with The Guardian reporting that Amazon has confirmed Flex drivers in Texas are already delivering standard parcels alongside Prime Now packages. A full-scale roll-out of Flex as an option for all Amazon deliveries could present a real shift in consumer shipping habits.
Crowdsourced delivery ticks a lot of boxes when it comes to convenience and cost for customers. In today's right-now culture faster delivery times appeal to customers. A company offering same-day delivery could win away sales from those with less speedy services. Crowdsourcing may also help retailers to reduce their logistics costs by not having to rely on the big market players.
Opening yourself up to ideas from a multitude of sources presents some work in sorting the brilliant from the bland. The impact can be huge though. As users of your products or regular navigators of your stores letting customers share their ideas on what they'd like to see or what would help them could contain some real gems. Likewise, knowing that you can crowdsource the manpower needed to deliver innovative new ideas may reduce some barriers to execution.
The relationship between brands, retailers and customers has forever changed thanks to social media's direct lines of communication. Tapping into that via crowdsourcing is not only logical, but also immensely valuable.
Want to go straight to the hottest retail technologies, latest disruptive thinking and simplest new ways to lower costs and boost sales? Transform your team's thinking using Insider Trends' little black book. Find out how here.