Tech
8 top retail tech developments – January 2020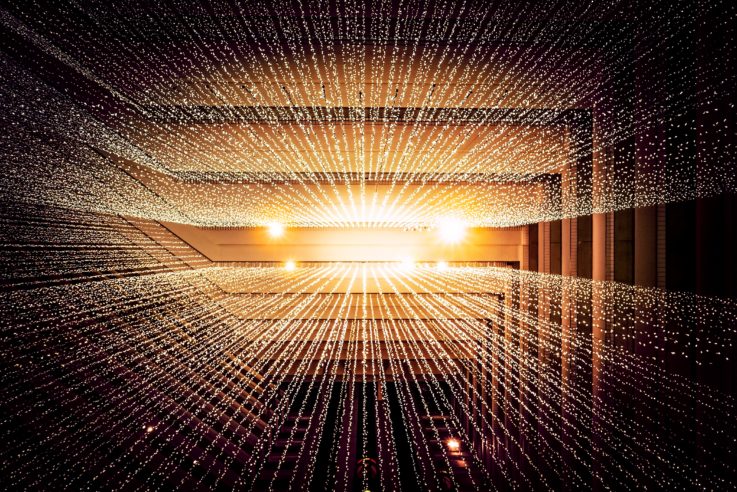 The new year is in full swing and so is retail. We're looking forward to another exciting year of retail tech developments that make us think about what the future might look like.
Here are our picks of the best retail tech developments for January to kick things off:
ANA's world-first avatar robot
What is it?
Japanese airline ANA Holdings opened an interesting pop-up in December – the first in the world to feature avatar robots. By that we mean robots with mounted tablets that customers could use to facetime with staff and navigate the store as though they were there in person.
Customer orders were then shipped to the customer's home address. The pop-up store in Tokyo was the first application of the 'newme' avatar robot tech but ANA Holdings plans to use it elsewhere.
Why you need to know
Let's get one thing clear – the newme avatar robots look pretty shoddy. They're certainly not the slick robots that one might associate with the future. They're more like something one might cobble together out of bits at home.
The idea at the heart of them though might have legs (even if the robots don't). We're already seeing other retailers experiment with virtual shopping options where customers can facetime staff via smart devices to view products in-store and get advice without physically being there.
The next step would be allowing customers to self-serve remotely in stores. Robots are one way that this could be enabled as shoppers could dial into a free machine and control it to browse the store as though there in person. It could be a way of enabling shoppers from all over the world to shop stores in other countries as though they're actually there.
The execution certainly needs improvement, but the concept is perhaps less crazy than it seems.
Procter & Gamble's real-life beauty filter
What is it?
Procter & Gamble have teamed up with Funai Electric Co to develop the Opté Precision Skincare System. It works on the basis that the average person's skin is largely flaw free so covering it all with make-up is unnecessary.
The Opté skin wand analyses your complexion as you move it over your skin to identify area of hyperpigmentation such as scars, acne and dark spots. It then covers them with a shade matching serum leaving you with your most perfect face ever (supposedly). There are three different cartridges available in light, medium and dark which apparently work for 98% of skin tones.
Why you need to know
It sounds like a crazy concept, but if it works as intended then the Opté Precision Skincare System may well be a real-life version of the filters and apps that many use to tweak their appearance online.
The technology works like a thermal inkjet printer using 120 nozzles to deposit the tiniest amounts of product on each detected flaw. There's also a built-in camera that takes 200 photos a second. While it may not be the cheapest option (costing £464 for 3 months of the Opté Precision Serum), if the results live up to customer expectations it could disrupt the beauty industry totally.
For a start, it would remove the need for foundations, concealers, BB creams, powders and more to get the best-looking face possible. It may also change the way we think about beauty in general. Whether that's by making the Photoshop/Facetuned faces of social media our reality, or by redefining beauty to be about minimalism, this is a development to watch.
Amazon's new rating system
What is it?
In recent months Amazon has changed its review and rating system to allow shoppers to leave a star rating without writing anything. In the past ratings and reviews went hand-in-hand, so this is a major shift in its approach to product reviewing.
Why you need to know
The change has reportedly prompted a massive jump in product ratings across Amazon. From a customer perspective it is considerably faster to choose between one and five stars when reviewing a purchase than having to write a whole text review. Therefore, it makes sense that rating numbers will go up as a result.
For merchants anything that drives more reviews is a bonus as higher rated products tend to do better. This might especially be the case when it comes to positive reviews as customers do tend towards complaining than positive feedback which can negatively skew reviews.
Having built a business where reviews play a huge part, the fact that Amazon is now providing the option to not leave a text response suggests that it sees number of reviews as being more valuable than the content of them.
Ultimately though Amazon needs both star ratings and reviews to give shoppers the best overview of a product. Ratings on their own are enough to give a picture of what customers think of a particular product, but the written reviews provide context and detail that help other shoppers feel confident in their purchase.
Nike blockchain patent
What is it?
Nike has recently secured a patent that allows it to tokenise its shoes on the Ethereum blockchain. CryptoKicks will enable customers to 'unlock' the token when they buy a certain pair of shoes and prove ownership by tying them to their unique ID.
Why you need to know
The move to start logging Nike shoes on the blockchain is another indicator of how valuable the sneaker market is. The blockchain token for each shoe will record the details of the shoe eg colour, style etc, as well as generating a digital version of the shoe. We'd love this to then be transferrable in the future ie that customers could wear the digital version of their shoes in digital channels like games and social media.
On the one hand this ensures authenticity. At a time when sneaker resale is a growing area with special editions going for huge amounts, being able to prove that the shoes in question are the real deal are important. When the shoe is sold the token is also passed onto the new owner. This also works for customers when first making a purchase as they can be sure that what they're paying for is real Nike.
Another interesting element in the patent is the ability to 'breed' shoes. Nike suggests that the digital shoe could be combined with another to create 'shoe offspring'. Where viable these offspring could even be made into a new custom pair of shoes. The use of the blockchain to enable personalisation at this level is an interesting new idea.
Starbucks AI menu options
What is it?
Starbucks is getting on the AI train by teaming up with Microsoft. It aims to use Microsoft's AI expertise to tweak its menus based on things like customer buying, weather and seasonal demand.
Why you need to know
This is another example of AI is being used to boost sales. Customers who use its mobile app will have their preferences combined with information about the weather, what drinks are popular in their location and more to recommend certain products.
Starbucks could also use it to target customers with offers that may appeal to drive them to its stores at lower traffic points in the day. Starbucks is also applying the AI to its drive-thru recommendations ala McDonald's.
We expect to see more and more retailers making use of what they know about their customers and what's happening on a day-to-day basis to push context-relevant products and deals. The smarter retailers can get about what they're showing customers the more likely customers are to not switch off.
Walmart's autonomous grocery delivery
What is it?
Walmart is running a pilot with autonomous vehicle company Nuro to test using driverless vehicles to deliver groceries to customers. The pilot is concentrated in Houston and will deliver to select customers who have opted into the service.
Why you need to know
While most grocery sales still happen in stores, it's expected that online shopping will grow more and more in this sector. That comes with additional costs in terms of picking, packing and delivery orders. Using driverless vehicles to do the actual delivery of goods could be a benefit in terms of cost and efficiency.
This pilot is obviously concerned with how the concept might work, how customers will respond and where things could go wrong. It's not the first test of driverless tech for grocery delivery, but Walmart is a major player in this market. Its interest suggests that driverless delivery could become part of the grocery mix – assuming it becomes widely approved tech.
Facebook's tracking in-store shopping
What is it?
That's right – digital giant Facebook is getting its mitts on in-store info. The company is fed data about what people are buying in stores by retailers who want to target those customers with ads.
Why you need to know
It's a common practice. Retailers use information gathered from customers in the store to help Facebook identify them among its users. The retailer can then target this custom audience of customers with adverts. The service is used by the likes of Macy's and Dick's Sporting Goods.
What's also useful is that once a retailer has amassed this digital customer base it can also target ads at people who haven't shopped with it but fit the same sort of profile.
Customers can opt out of having their data shared in this way, but it may be that many aren't aware that it's a common practice. Retailers increasingly need to be aware of the need to be transparent with shoppers about what data is being collected and how it's being used. When customers aren't aware of data sharing practices and they start seeing adverts for things they've looked at in person it can damage the trust between brand and shopper.
We're also interested in what Facebook might be planning for its learnings about in-store shopping and what sort of person goes where. How it might incorporate this into its services we don't know, but retailers should be conscious that they're feeding a company that ultimately can control how they reach their audience.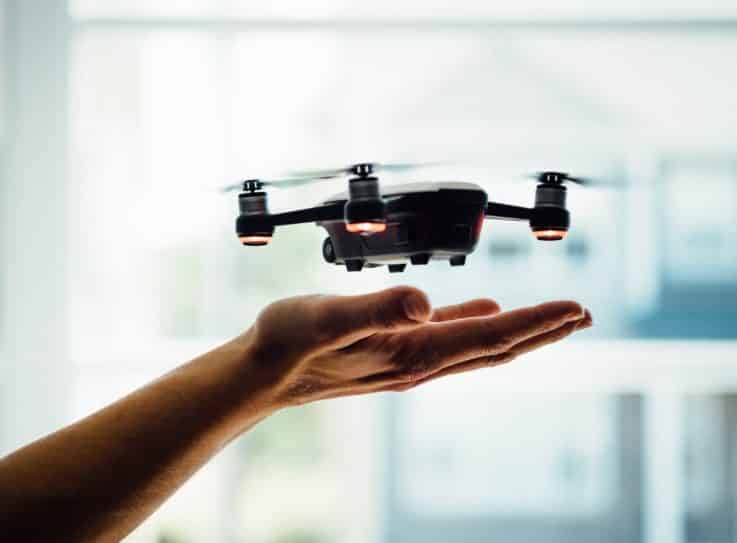 IBM anti drone theft blockchain patent
What is it?
IBM has filed a patent that aims to prevent packages being stolen by drones. The solution uses an IoT altimeter to track a package's altitude and uploads that to the blockchain.
Why you need to know
A rise in drone numbers has got IBM concerned about people using the devices to take packages from doorways once they're delivered.
It plans to use an IoT sensor that switches on when it detects a change in a package's altitude. Once a package goes beyond ceiling height the sensor tracks that and uploads it to the blockchain. It also notifies the package recipient.
Whether the theft of packages by drone is genuinely a big concern is debatable, but this patent shows that IBM is aiming to shut down the concept before it becomes a concern. It's interesting to see how changes in our buying habits, ie to online, and developments in tech, ie drones, open up new challenges that the industry hasn't had to consider before.
It could be that this patent's tech could be used elsewhere such as tracking how a package is moved around during its journey from retailer to customer.
Find out how we can help you identify and discover the breakout trends in offline and online retail that will put you years ahead of your competition. Get in touch here.