Tech
9 top new retail tech initiatives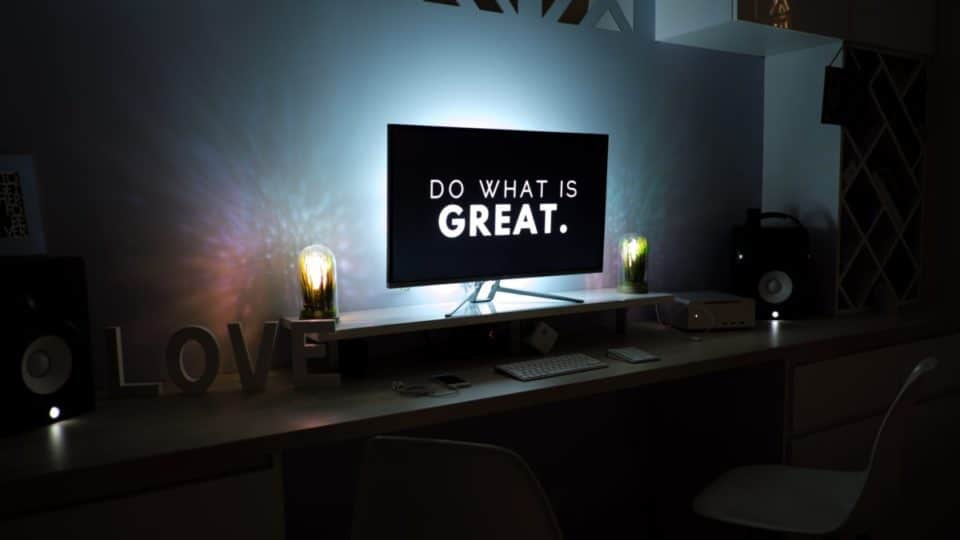 One of the greatest things about technology is its ability to transform our thinking. It opens up the door for us to do things differently and the results can be surprising as these 9 new retail tech initiatives demonstrate. What clues do they share about the future?
Old El Paso's chat-powered pop-up diner
What is it?
Old El Paso recently opened a one-night pop-up diner with a difference in London's Spitalfields. The restaurant was partly powered by chat with customer conversation and laughter triggering different parts of the experience.
Each table was kitted out with specialist microphones which converted sound into electrical volts. The more conversation detected; the more electricity generated. This was stored in a virtual battery which unlocked different elements are each voltage level. For example, 250mv would warm your tortilla and 500mv switched on the margarita tap. The final level was 1250mv which triggered a confetti cannon.
Why you need to know
The restaurant was part of Old El Paso's National Fajita Friday initiative, which it created to encourage people to sit down to eat a meal with their family and engage in conversation. The brand worked to make sure that people kept talking with a button at each table that would dispense cards with conversation starters. There were also questions laser-etched on the tortillas.
While this was a one-off promotional event, it shows the potential that chat could have in changing the way we experience things. We often think of chat as being a command-based system, but Old El Paso has shown that it can also be used as a power source.
With shopping very much seen as a social event, there's a lot of room for brands to turn conversation into more memorable experiences. For example, what about dressing rooms that change backdrops or lighting based on the amount of discussion you're having with friends about the outfits? Lots of conversation would suggest that there's interest in the item, but the customer in unsure, so changing up the space could help them in their decision-making.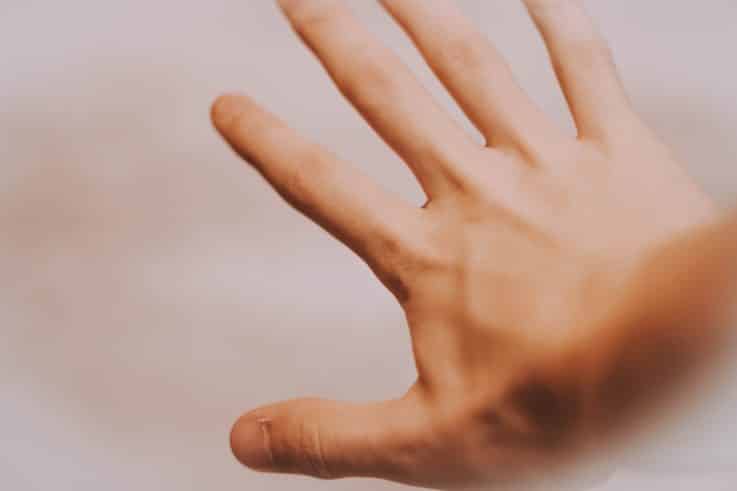 Amazon's wave to pay solution
What is it?
Amazon is developing a new payment system that would allow customers to pay for goods just by waving their hand. The Orville solution uses biometric technology to identify individuals by their hand size and shape.
It differs from existing biometric payment solutions in that customers don't have to physically touch the sensor to be recognised. The New York Post reports that Amazon is already trialling such sensors in vending machines at its New York offices.
Why you need to know
Developments in payments are all about making the process faster, easier and frictionless. Just as we went to cards from cheques to contactless to mobile payments, so biometrics could be the next step.
Amazon's approach is interesting in that it bypasses the need to physically touch the scanner, which in theory could shave a few more fractions of a second off the time needed to pay. It's also a more hygienic option.
It uses computer vision tech to do the identifying, which currently has an accuracy of one ten-thousandth of 1%. Amazon is working to make this one-millionth of 1%, which suggests failed attempts should be few and far between.
Orville will only be for use by Amazon Prime customers to begin with, which makes sense as Amazon already has all their payment details on file. Expect to see the tech trialled in Whole Foods spaces sometime in the short-term future.
Tommy Hilfiger's VR fashion show
What is it?
Tommy Hilfiger's most recent 'see it now, buy it now' fashion show in Harlem came complete with a shoppable VR element. The web-based tech worked without the need for a headset and could be accessed from desktop or mobile.
Customers could use it to visit a virtual pop-up shop ahead of the show, see the clothing hanging on racks backstage and watch live feeds of the show itself. Of course, the whole thing was shoppable with viewers able to buy the clothes worn by the models in real-time.
Why you need to know
Tommy Hilfiger is no stranger to experimental uses of tech. What makes this latest experiment really interesting is that the VR has moved beyond the need for clunky headsets that take the user out of the experience. If VR is to have a real impact in retail, it's likely to be along these lines.
We can see this type of headset-free VR tech being used to amplify the reach of different retail experiences worldwide. Imagine a pop-up store with a global VR equivalent? Or a shoppable festival that lets worldwide audiences take part in the fun virtually? A tech to watch.
AI-informed Fashion Week designs
What is it?
This year's New York Fashion Week saw some Chinese designers use data collected by Alibaba to determine their different looks. The company provided data from the billions of clothing sales its 674 million active annual customers have made to help the designers identify trends that they could then build collections around.
Why you need to know
This isn't the first time that data has been used to inform fashion design, but it shows that this is a growing area of focus. While there's always going to be a place for human creativity in fashion design, the ability to use information on what customers are buying and looking for can help designers create things that people actually want to buy.
It's also interesting to see Alibaba as the data provider here. It's easy to see how fashion companies can use their own sales data to create a feedback loop in their designs, but brands aren't only interested in the people shopping with them. They also want to attract new customers and to keep people coming back.
The data of a bigger business like Alibaba could be very valuable in building up a wider picture of shoppers in general and bringing in new insights.
Ulta's online VR shopping experience
What is it?
Ulta Beauty has launched Sparked@UltaBeauty, a new online store that uses VR to provide a 'real-life' shopping experience. With its own dedicated section of Ulta's website, Sparked is a 3D virtual replica of a physical store promoting products from Uoma Beauty, Zoeva, Elcie and Love Wellness.
Customers can click on the different brand storefronts to see a virtual selection of products. These link through to the main Ulta Beauty product page, as well as other content links.
Why you need to know
To date, the 'digital iteration of a physical store' hasn't come off so well but Sparked@UltaBeauty shows that brands haven't given up on the idea yet. Using Sparked doesn't have much in common with visiting an actual store, despite the real-life, claims but it is a more engagement presentation of products than the average webpage.
It's an interesting take on shopping digitally native brands. We've seen a huge number of these companies move into physical retail (either permanently or via pop-ups) to build their brand further. Sparked@UltaBeauty is a stopgap between the digital and physical options by offering a more immersive and engaging online experience..
It also gives Ulta Beauty a new way to highlight and promote new brands. In theory, Sparked could keep revolving the different brands it features as a way of introducing customers to their next favourite. Sparked is designed to help customers learn more about the brand which is an important factor when it comes to new entrants as shoppers want to understand what makes them different.
Amazon's new cash-based checkout option
What is it?
Amazon has launched a new checkout option that makes it easier for customers to use cash to pay for their online purchases. With Amazon PayCode, people shopping online at Amazon in the US can now pay for them at one of 15,000 Western Union locations across the US. PayCode was launched earlier this year and is already in operation in 19 other countries.
Why you need to know
It may seem like the world is focused on electronic payments, but cash is still king for many. Amazon has already found this with its checkout-free Amazon Go stores, which have had to introduce cash as a payment option.
With the US being Amazon's biggest market, it makes sense that it would bring PayCode there as well. Customers can choose PayCode as their payment option at checkout to generate a QR code that they can use at Western Union to pay in cash. They have to make the payment within 24 hours of placing their order.
This isn't the first time customers have been able to pay with cash for Amazon purchases (it already has the Amazon Cash service), but it is the first time they can shop first and pay later with cash as the payment option. The move to PayCode reduces friction and barriers, which helps to widen the pool of potential online shoppers – important for a company like Amazon if it wants to keep growing.
Facebook's AI outfit suggestion tool
What is it?
Facebook's new Fashion++ AI programme is designed to help users develop a more fashionable style. Facebook trained the AI by showing it thousands of fashionable outfits. It uses this information to recognise different items of clothing and make suggestions as to how the outfit could be made more stylish.
Why you need to know
Algorithms in fashion styling aren't new, but Facebook's application might be. Rather than recommending complete outfits, and therefore things for people to buy, Fashion++ will make smaller suggestions to make an outfit look more stylish. For example, it might suggest swapping an item, removing something or that you roll up your sleeves or untuck your shirt.
Given the unsustainable nature of constantly buying new clothes, but shoppers' desires to always have new looks, AI like Fashion++ could be a more sustainable option. The focus on easy changes also helps make 'fashion' seem less intimidating. The impression is that anyone can be stylish if they know how to put together an outfit.
The AI could, in theory, be used by brands to provide complementary style advice services to customers about their new purchases. Long-term, Facebook thinks the tech could even help fashion designers create new looks.
Weibo's own Insta-style platform
What is it?
Chinese social media company Weibo has launched a new image focused social media platform called Oasis. Described as a 'lifestyle and fashion social platform for young people', Oasis functions as a mix of Instagram and popular Chinese commerce platform Xiaohongshu. Users can share photos and videos, as with Instagram, as well as browse content based on categories.
Why you need to know
Oasis, and it's like, should be on every retailer's radar if they're looking at China. We've all seen the impact Instagram has had – first on social media and image sharing and second on advertising and buying. If Oasis is to become China's equivalent, then it could be a vital channel for communicating with shoppers in the future.
The platform was launched without a specific ecommerce element, but we suspect that this could be part of the long-term strategy as Weibo looks to get a share of the social shopping market. Worth keeping an eye on.
Verizon Media's immersive AR ads
What is it?
Earlier this year, Verizon Media launched its new ads format Moments. It's now added AR technology as the next step. The tech lets advertisers create more immersive content by overlaying digital images on the real world. It's ideal for letting customers view and test products virtually before they buy. Macy's is one of the first retailers to sign-up to use the new AR-enabled Moments ads.
Why you need to know
Consumers are becoming increasingly familiar with AR thanks to the likes of filters on Snapchat and Instagram, and virtual try-ons of make-up and other beauty products. Advertising's adoption of the tech is another step in its mass penetration.
We're not sure exactly how Macy's will use the tech, but the company has increasingly been focusing on mobile and digital campaigns so it's safe to say it will be part of a wider strategy.
Macy's uptake of Moments may also indicate a move towards an increase in AR shopping, which is currently a small field. The more retailers who incorporate the tech, in ways that help customers make informed purchases, the more sales will shift to it.
Watch this space for more interviews, retail openings and retail innovations. You can also follow us on Twitter, Facebook or check out our LinkedIn page. See you soon!