Asia
The Best New Retail Openings in East Asia – April 2023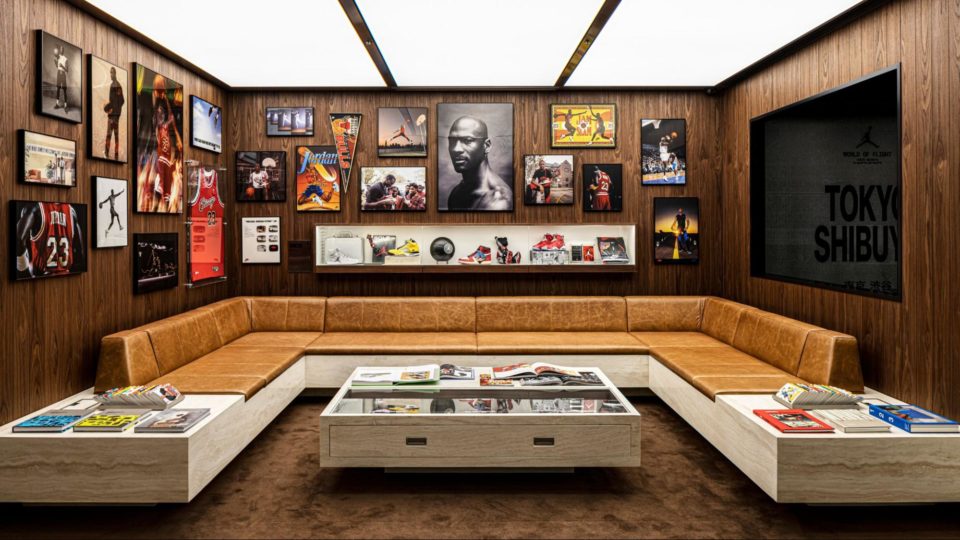 Sustainability and community are the big themes this month, with stores using sustainable materials, local sourcing and local artists for their recent retail concepts.
There has been growing interest in fresh vegetables and eating on site, with two stores this month offering more fresh produce. Stores are also seeking to build deeper relationships with their customers by positioning their brand not simply as a place to buy a product, but somewhere to relax, learn and even garden.
Here are the most exciting store openings happening in East Asia this month.
Freitag, Shanghai
Freitag, the one-off accessories brand, has launched a sustainable new store in Shanghai. The building has been created with waste materials, such as building rubble, and is designed to keep emissions to a minimum.
This sustainability ethos continues on the ground floor, where customers are able to repair bags, or create new ones from discarded truck tarps. Freitag also has a special digital tool to allow personalisation and patterns on its bags.
The top floor provides shoppers with the full range of Freitag bags and accessories, including an exclusive collaboration with designer Leandro Destefani, who has created a seating range. And for those customers looking to connect with nature, the store has a community garden on the roof, filled with organic and local plants.
Carrefour, Shanghai
Supermarket retailer Carrefour is hoping to attract new customers with its latest community shopping centre.
The brand is using customer purchasing data to increase the size of some areas of the supermarket, such as meat and fresh fruit and vegetables. The centre also includes a space for home appliances, a dining area and a convenience store, with Carrefour hoping to differentiate itself from other hypermarkets.
Visitors who drive to the store in their electric car can take advantage of the new charging ports in the parking lot, which aim to charge a car in only 20 minutes.
World of Flight, Tokyo
Nike and Michael Jordan's Jordan Brand have opened a new basketball dedicated store called World of Flight in Tokyo. It's the second World of Flight store globally and the largest one so far.
The brand continues to embed community into its offerings, using local artists who know about sport in the area. Entering the store, visitors are taken through an entrance similar to an NBA court arena to the Members Lounge, which is filled with memorabilia celebrating Michael Jordan's contribution to basketball culture.
As well as the wide range of clothing and footwear, shoppers will also get the chance to view rare displays from footwear collectors, as well as get access to exclusive launches on the SNKRS app, with in-store pick-up.
Apple Gangnam, Seoul
Apple Gangnam's opening in Seoul was launched with an exclusive reservation-only event. The opening coincided with a curated playlist on Apple Music, as well a new beginnings themed collection of TV shows and films on Apple TV.
The store has been designed with a façade that reflects the passing of time and seasons, using locally sourced materials. Customers will be able to purchase from Apple's range of products and services and access support from in-store specialists.
The store is also offering sessions through its education hub Today at Apple, aimed at both shoppers looking for tutorials on how to use their new Apple products, and creatives wanting to make use of GarageBand, Spatial Audio and other art tools.
The brand has collaborated with K-pop artists NewJeans to help showcase its Spatial Audio experience, where visitors can hear their song "OMG" in a listening session at the Pop-Up Studio.
Bentley Cube, Seoul
Luxury car brand Bentley has launched a new concept store that they hope to roll out across other sites, with the opening of Bentley Cube.
The design uses elements that are reflective of Bentley's car interiors over the years, with walnut, a diamond motif and the Bentley Flying B. Customers can view cars from a special stage platform and also network in the Azure lounge. The store additionally includes a dedicated high-end car audio space from Bentley partner Naim.
The launch was celebrated with a limited edition car collection from Mulliner in collaboration with artist Ha Tae Im, who created artwork for each car. There was also an even more exclusive car launch with the Bentley Batur by Mulliner which numbers only 18 cars in total.
Muji, Shanghai
Muji has broadened out with its latest concept, launching an organic vegetable store in Shanghai. The store is focused around local sourcing and a farm-to-table experience, with produce sourced from a Shanghai farm. The store also offers pre-packed salads and snacks to capture the office worker market.
In line with many other retailers, Muji has added an eating area – the Muji Diner. This space offers Western food, tea and cocktails, and is proving extremely popular, with visitors queueing for seats.
A bespoke retail safari can give your team the jolt of inspiration they need. Book your trend tour today.