Interviews
An Insider look at Dish & DUER – the retail company with the in-store playground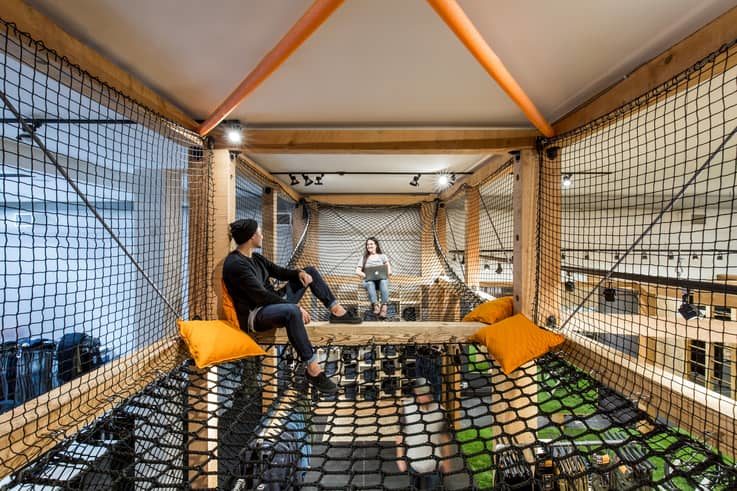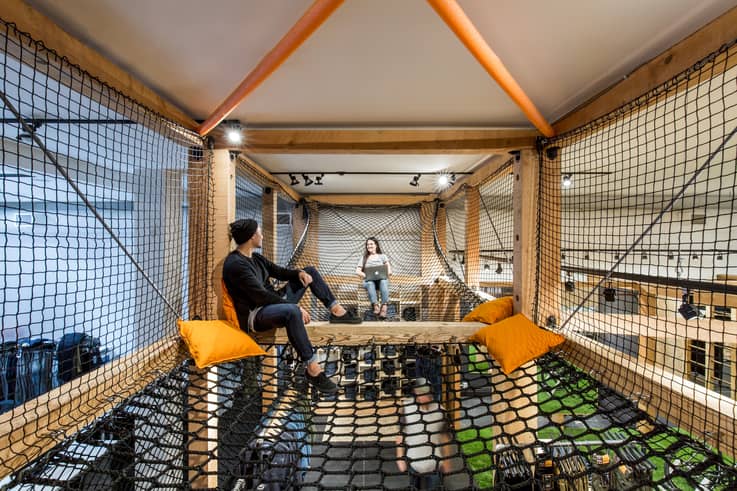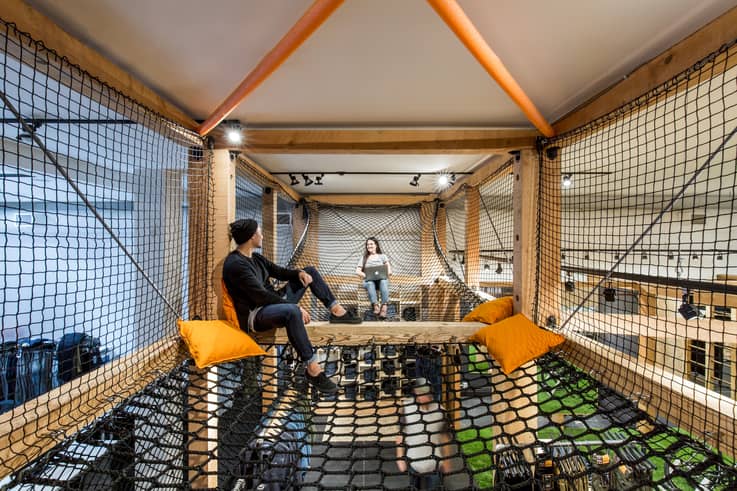 Denim with a difference is a good way to describe Dish & DUER. The Vancouver-based company is taking on the denim giants and outdoor clothing brands in one by designing denim clothing that looks good and performs well – whatever you're doing.
It's not just its products that are different though. The company is also creating a new kind of shopping experience with the launch of its in-store Performance Denim Playground. Featuring a treehouse, swings, monkey bars and more, customers are free to explore and hang out – all while testing Dish & DUER's products.
Founder/ CEO name Gary Lenett explains the reasoning behind the development, why Dish & DUER has opted to keep its head office connected to the store, and forging closer customer relationships through experience: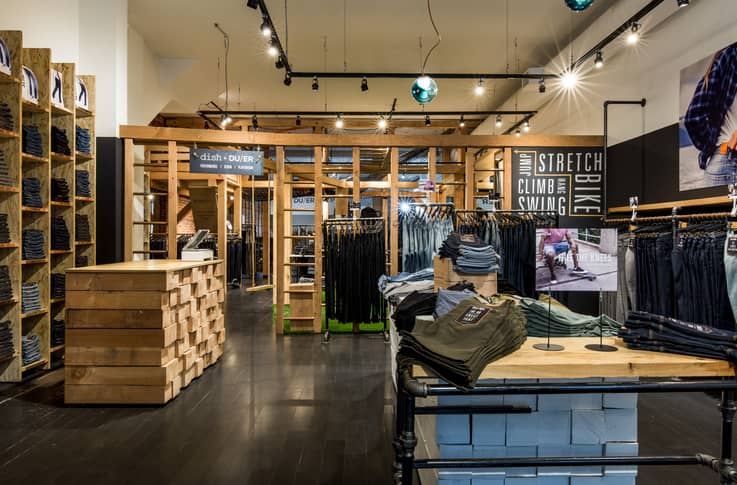 Can you give us an introduction to Dish & DUER?
Dish & DUER was created when I started commuting to work by bike and realised there was nothing on the market that I would wear on the bike that I would also wear to the office. I wanted clothes that looked fashionable, but still offered great performance so Dish & DUER was born!
We combine performance and style, fashion and function, and comfort and versatility so people can do all they do in a day (biking to the office, looking stylish all day and hitting a hike after work) without having to change their clothes. Our aim to make the best pants in the world.
How are you tackling the denim industry?
Our denim is designed to be stretchier, lighter, more durable and with other performance features like moisture wicking, temperature control and anti-microbial properties. All while still looking like premium fashion pieces. We want our clothes to be more versatile, wear better and last longer so you can shop less. We offer an alternative to restrictive premium denim, outdoors clothes you might not want to wear in the city, and unsustainable fast fashion.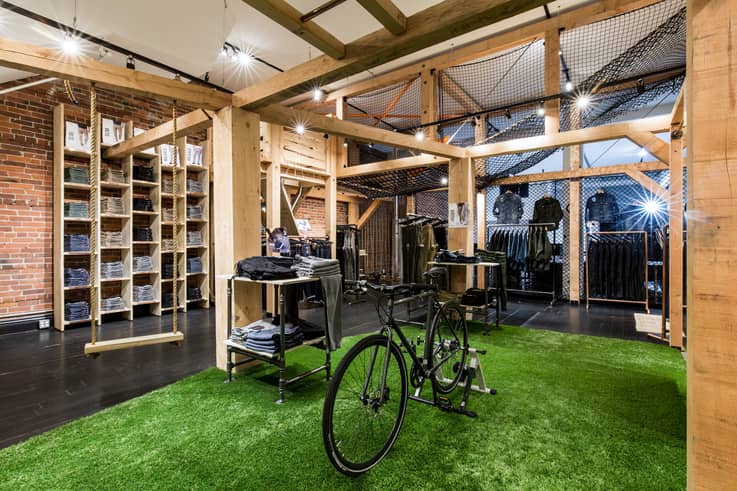 What inspired you to develop the Performance Denim Playground? How did you bring the concept to life?
We wanted to create an un-store-like experience as much as we could. Most of our staff would rather be out adventuring than shopping, so we wanted to give people the chance to do both at the same time – plus give our customers the ability to really experience the flexibility and the movement that make our clothes so unique. And the denim playground is exactly that – a playground for grown-ups! We have a swing, monkey bars, climbing bars, and a brand new treehouse. We want our customers to try on our Performance Denim and have some fun as they discover just how stretchy and comfortable these clothes are.
What has the response from customers been like?
We've learned that adults are like children when it comes to the playground… Everyone loves it! Both new and existing customers have been excited about the expansion. Customers are always so intrigued to find out that they can physically test out the product in our new treehouse, or even hang out on the ceiling hammock to socialise with their friends while shopping.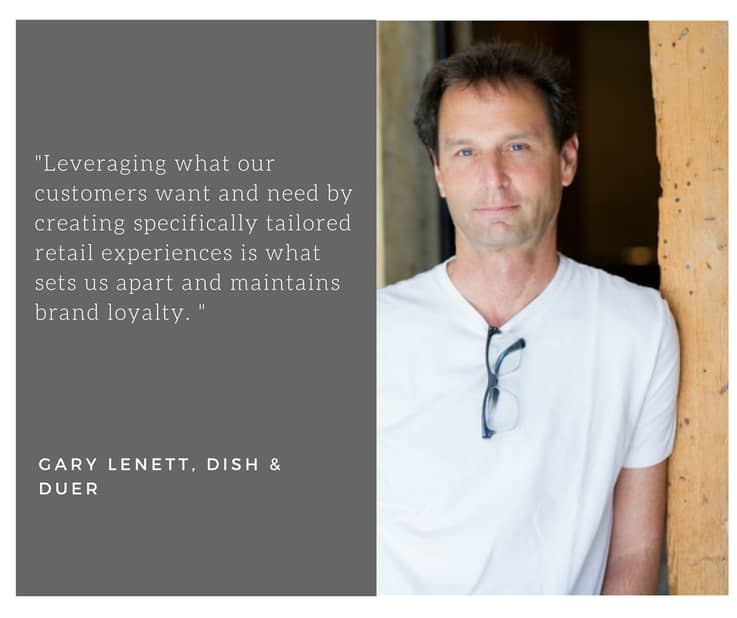 How long on average do they spend in the space?
We've had a couple customers take a quick snooze in the hammock, while other customers adventure around for a few minutes and instantly feel how comfortable the pants are.
Are there any limitations to the Playground?
The only limitation we have is that customers are safe when adventuring in the playground! We also highly encourage that they're wearing our products to get a feel for them.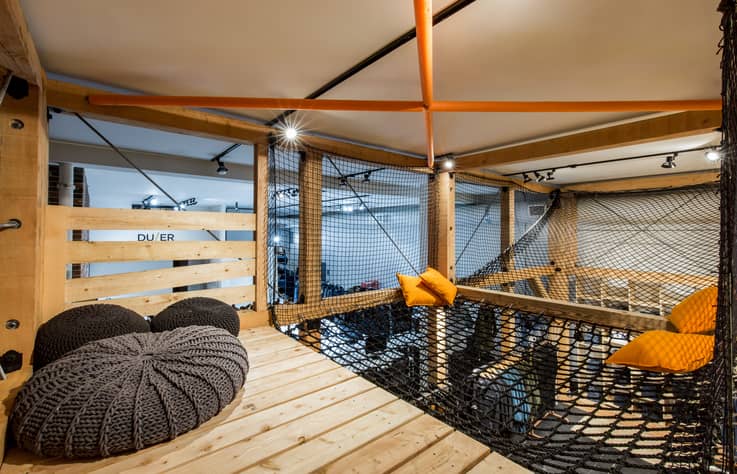 What impact is the Playground having on sales?
The playground has definitely helped increase the traffic coming into our store. Customers tell their friends about our playground, and as a result they come into the store to test out our pants. We're lucky to have a very high conversion rate, since people tend to fall in love with our pants when they try them on, so more traffic means more sales.
Are you learning anything new about your products from the Playground?
The playground really lets our customers test out the products in a small/controlled setting. This has helped us gain further feedback and understanding on how customers like the fit, flexibility, and breathability of our pants while testing out the product.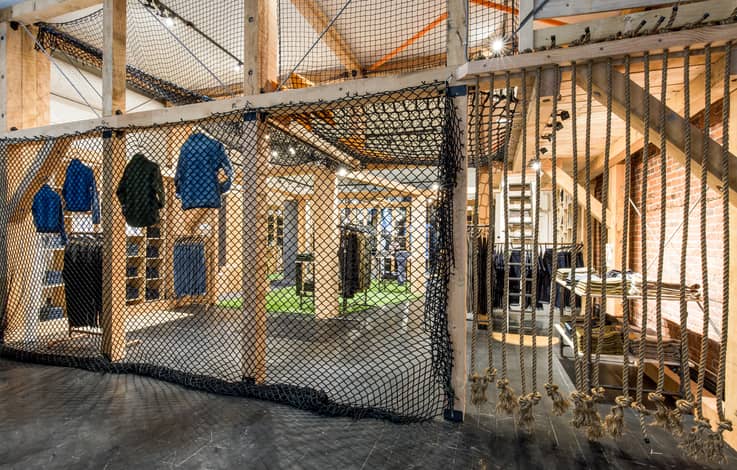 You've also opened up the space in terms of enabling customers to see into head office and the design studio – why?
As a Vancouver start-up, we wanted to stay close to the action. All of our head office staff, including the design studio, work directly behind the store so that they can meet the people buying the goods, and get immediate feedback. One of our core values is transparency, so we wanted our customers to see behind the scenes and get to know our head office staff.
Is this causing customers to have greater influence over design?
Yes, definitely. We develop our fabrics and design all of our clothes with our customers in mind, so we always keep their wants and needs at the forefront. Being able to get real-time feedback first-hand from our customers is beyond valuable for a growing business and helps informs design decisions from the simple – inseams and colours – to the more complex, with desires for different silhouettes and fits. Our design team is often seen popping into the store to chat more with customers about what they want from our products.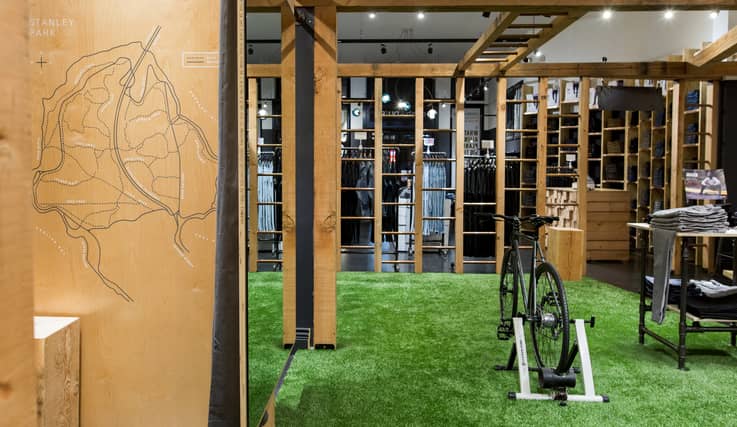 How important do you think experience is in today's retail?
With drastic shifts in consumer behaviour over the last several years, it's never been more important. Leveraging what our customers want and need by creating specifically tailored retail experiences is what sets us apart and maintains brand loyalty.
How are you planning on developing Dish & DUER further?
We want to make it as easy as possible to get dressed and be active throughout your day. That means pushing the limits of our fabric development and our silhouettes, as well as exploring further expansion and more categories.
We're committed to maintaining a fun, active and experiential retail space – and that definitely could include additions to our playground.
Which 3 brands, agencies or thinkers do you think are the most innovative in the retail sector? Who inspires you/who do you think is breaking new ground?
Our team is inspired by the work that Everlane is doing with their focus on radical transparency (and how that comes through in their marketing and product campaigns), by MEC and REI and their focuses on community and experience in-store, and the product innovations of the LA premium denim brands as well as the biggest names in the technical outdoors space.
Images courtesy of Dish & DUER
We've got 10 more reasons why physical space matters – catch-up now.
Find out how we can help you identify and discover the breakout trends in offline and online retail that will put you years ahead of your competition. Get in touch here.