Interviews
Knomi: the app making online shopping sociable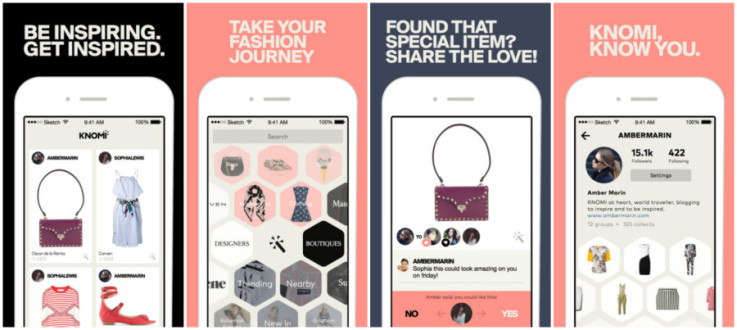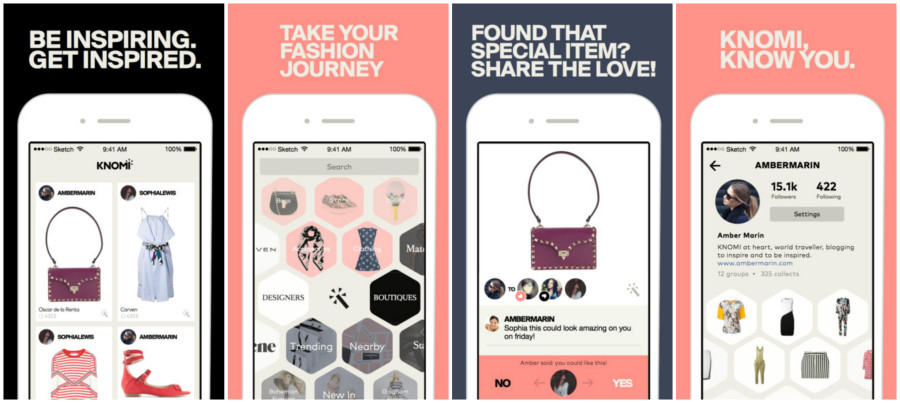 Can you explain what KNOMI does in a way my grandma would understand?
KNOMI is a social shopping app that enables users to shop with their friends, even when they're not together, by providing a space to suggest, share and collect products. Our app sends smart push notifications to your mobile telling you that a friend of yours, or a blogger you follow or an item that you yourself have liked is just around the corner, so why not go and check it out. This is how KNOMI drives online shoppers to physical retail stores. A user can also shop products directly through the app by just clicking 'Buy'.
There are a few apps coming out that combine our love of browsing inspiring fashion images with the ability to shop that content. What makes KNOMI stand out?
There are two key factors that differentiate KNOMI and elevate it above its competitors. The first is the social element of the app. Instead of an endless catalogue of products that the user swipes through, KNOMI makes the experience about people and products.
The second is the way KNOMI connects fashion from online discovery to the offline shopping experience in-store. Fashion boutiques have to install a BLE beacon and when users of the app are in the vicinity of a product they have interacted with, KNOMI alerts them that the product is nearby with a smart push notification.
I love the design, that with the style clouds you can see a lot of items at once, as I think the mobile savvy generation are used to quickly sifting through a lot of visual content and pinpointing what they like without having to scroll unnecessarily for ages. Can you talk me through the design process for the interface and what elements were important to you for the user experience?
Design is of utmost importance to us.
The process is simple – hundreds of paper sketches, dozens of paper and html prototypes, lots of user testing, lots of feedback, lots of saying "no" to good stuff that still does not make the cut.
We are focused on achieving a simple, yet powerful product experience. Mobile phone screens are very small, "less" is almost always "more".
"Looking pretty" is important, but not top priority.
Our "style tyles" are one result of this process that we are very proud of. We wanted to create something unique for our users that is not restricted by existing conventions. A lot still has to be done and you will see our design evolve over the coming months, but we believe we are off to a good start.
I really like the edits focused around places, events, moods, icons. To me, it really helps shape my browsing and adds a narrative element that makes the shopping feel more experiential. Can you talk to us about the idea of mobile shopping as a pleasurable rather than perfunctory experience?

To create an experience that encompasses the excitement of shopping with friends, KNOMI combats the often perfunctory elements of online shopping, by combining the enjoyable aspects of brick-and-mortar shopping. Through the app's ability to find, suggest and discuss products we restore the social element that is lost through e-commerce. Fun features such as grouping items also enables users to curate their page and show others their personality.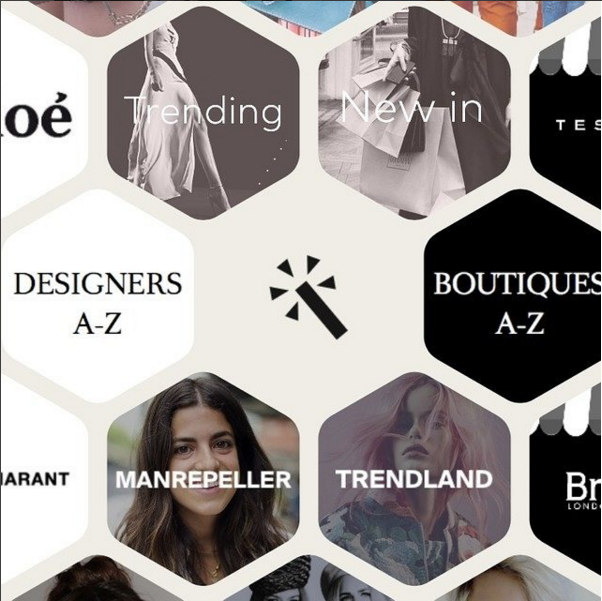 One of my main thoughts for the future of retail is that we'll have marketplaces through which we can shop for all the brands we want. I can see you use sites like FarFetch, MyTheresa and Wolf & Badger. How important is it for you to use marketplaces rather than linking users to individual stores? Can you see a future with just one overarching marketplace for all our luxury fashion needs, or is it good to have different ones so that they can fulfil different customer wants?
We believe that variety and convenience are paramount for the customer when browsing and shopping online, hence they want to find everything under one roof. For this purpose marketplaces are great. At the same time we think that within this online market place individual brand spaces are key to the credibility of the experience.
Luxury brand's "creations" go well beyond the actual product on display today, they create an artistic and service focused experience for the customer to indulge in. For exactly that reason physical stores still do and will keep playing a central role for the high-end fashion experience.
We believe the future of luxury retail will likely hold a few digital fashion market places with individual brand spaces where the customer can discover and shop conveniently or start a seamless journey into the brand's respective bricks-and-mortar store experience.
You seem to mostly house high end and luxury brands. Are you looking at stocking more high street brands?
For now KNOMI focuses on higher end fashion brands as their emphasis on customer experience is key to creating a connected online to offline journey.

As our customer base keeps increasing, we hope to be able to work with "bridge level" brands in the same way.
You partner with UAL and the Fashion Innovation Agency. Can you talk us through how and why you're supporting up-and-coming design talent?
We are fortunate enough to have access to unique talent in fashion through our work with FIA (Fashion Innovation Agency) that we built through our connection with London College of Fashion. We are working with affiliates but soon we will collaborate directly with upcoming designers graduating from fashion schools such as UAL. For us, working with emerging talent is an essential part of remaining on top of our competitors. We also position ourselves as a social fashion 'discovery' app, so providing a platform to access the best, new talent is vital in remaining true to our ethos.
You've got plans to bring Knomi into physical stores. How will that work?
As mentioned earlier, fashion boutiques install BLE beacons, which send out push notifications to app users who are in the vicinity of these stores. These notifications are tailored to specific items a user has collected in their profile or which their favourite bloggers or stylists have liked in the app. This is a 'social' experience, which is aimed to drive footfall into physical stores.
What are your other plans for the future with Knomi?
We want to make the high-end shopping experience between mobile, online and stores as frictionless as possible. We are working on a number of things on that front which we are very excited about. It is too early to share details, but what we can reveal is that we will be extending the high-end experience known out of luxury boutiques all the way to the customer's mobile.
Finally, what three retail brands are you most excited about at the moment?
There are so many! We are always excited about brands at the forefront of innovation such as Burberry, most recently for their launch of the 'Burberry Booth' at their Regent's Street Flagship store. Mary Katrantzou is another brand we love for it's architectural silhouettes and digital craftsmanship. A final brand we can't get enough of right now is, Vetements, it's refreshing to see the collective's anarchic attitude towards fashion.
Interview with KNOMI's co-founder Hans-Christian Zappel conducted by Jenny Novitzky