London
The Best of London Retail Openings November 2017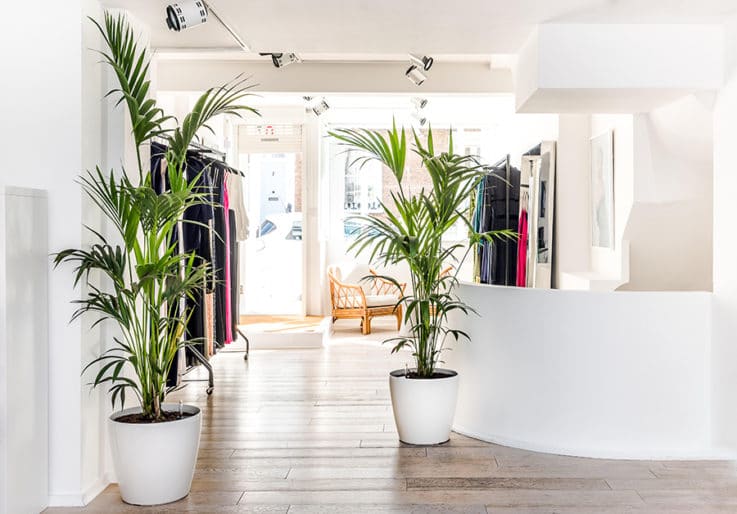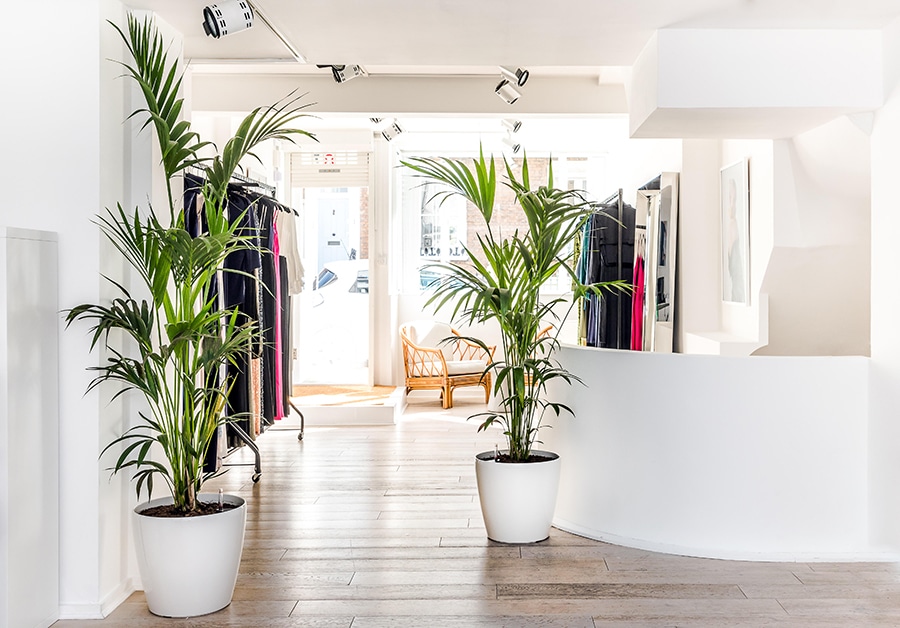 We're already on to our last London retail openings of 2017. Can you believe it? Next time you see this post, we'll be looking at a whole new year. There are really some lovely openings this month though so make sure you check them out and let us know your favourite ideas.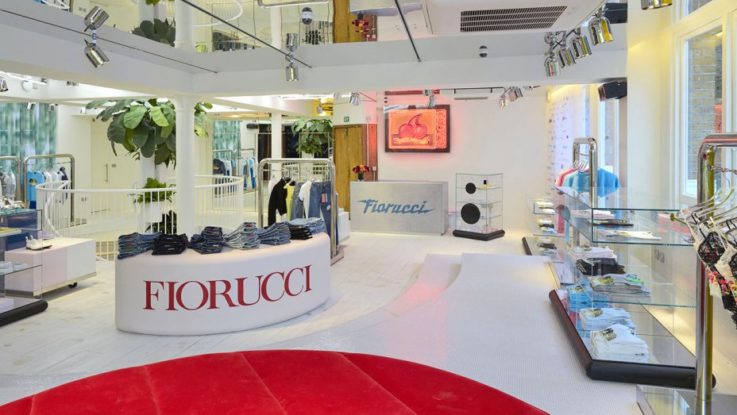 Fiorucci
Clothing brand Fiorucci has relaunched with a three-storey destination store by celebrated retail architects Brinkworth Design, bringing the brand back home to Soho 50 years after its inception.
The 5,000-square-foot building, a former chocolate factory, consists of two retail floors connected by a spiral staircase that's accompanied by a plant installation by Pulbrook and Gould. The first-floor features womenswear, menswear, denim and accessories, as well as custom-made furniture, mobile fitting rooms and a revolving bed. Let's not forget the stunning bar too, designed to make customers feel right at home.
On the ground floor, shoppers can get their purchases customised or just enjoy a pink latte and vegan cupcake from London's most "instagrammable" café Palm Vaults. The space is not just designed for shopping, it's a hotspot much like it's previous New York counterpart known as "the daytime Studio 54," which was frequented by Andy Warhol, Elizabeth Taylor and Cher before it closed in 1984. And from visiting ourselves, the Fiorucci lifestyle is pretty hard to resist…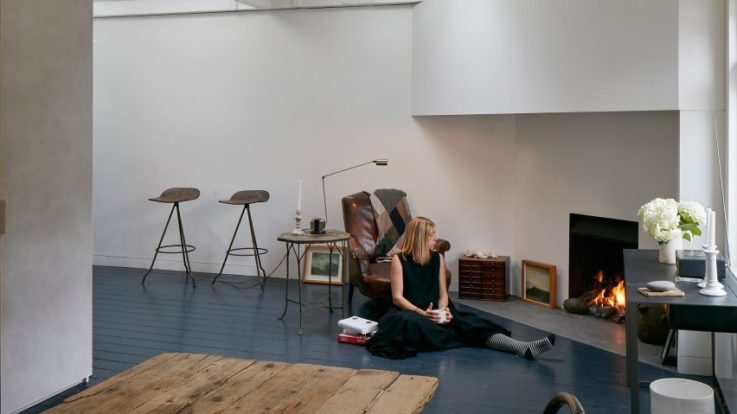 Egg
Spread across two floors of a small terraced property, Egg is an independent fashion boutique with a minimalistic approach. Currently, independent shops often don't just need to provide retail space; they also need to be a place to work and potentially provide a space to live. Egg is the perfect example of how to intertwine all three with a bathroom doubling as a meeting room and shutters to hide the store outside of opening hours.
Inspired by the store's gallery-style display, British studio Jonathan Tuckey Design have used a restrained material palette to create a series of minimalist spaces with an "elegant and informal" layout. Nestled in Knightsbridge, the high-end store evokes discretion and a personal atmosphere, making the homely solution perfect for potential high-end visitors.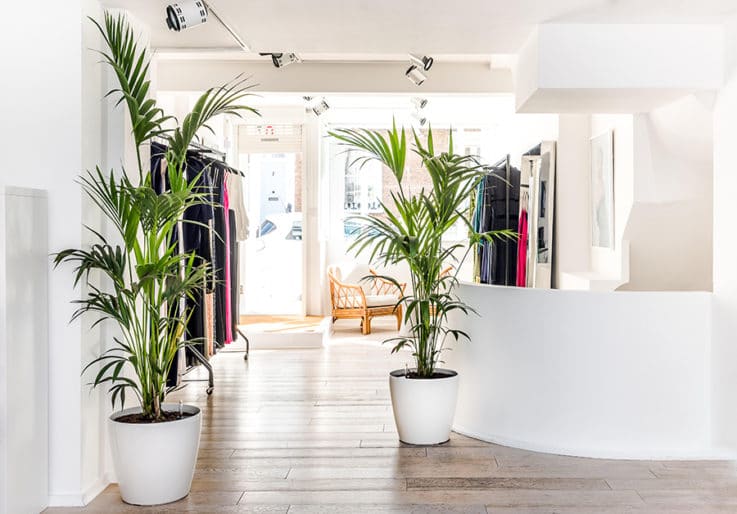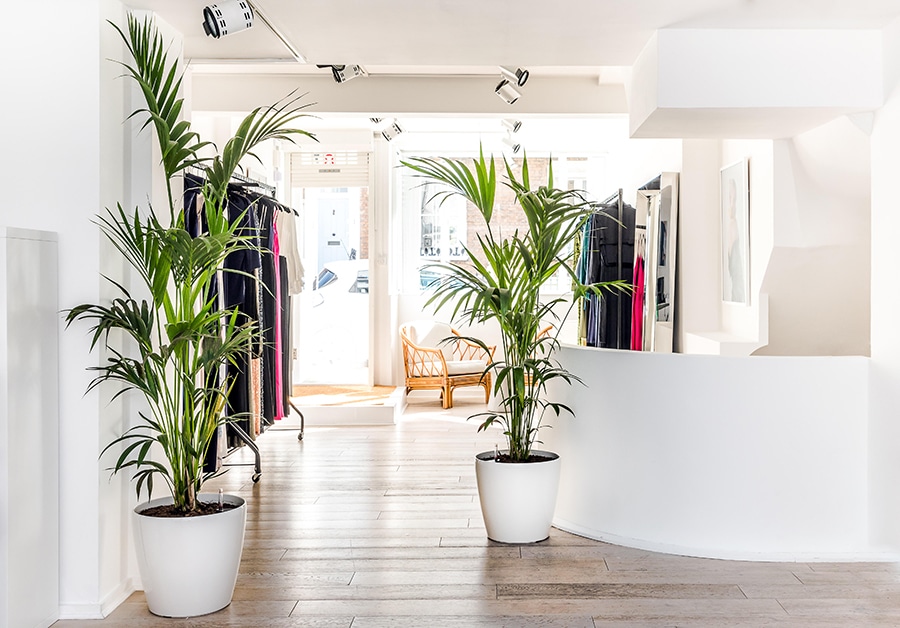 Galvan
Luxury designer dress brand Galvan has opened a new retail concept in Notting Hill, which combines an office, workspace, showroom, archive and bridal atelier all within one "Studio".
Based on the habits of the brand's London customers, an array of services have been created to provide the perfect shopping set-up. Amenities include the ability to purchase the current collection, pre-order from the next collection and place orders from Galvan's archive of previous collections, delivery of online purchases by a sales assistant who can do a complimentary fitting in the customer's home and take garments away for alteration, as well as various other personal shopping services.
Further Studios are planned in New York and Los Angeles for the brand, which was founded in 2014 by four women from the worlds of fashion and contemporary art – Anna-Christin Haas, Sola Harrison, Carolyn Hodler and Katherine Holmgren.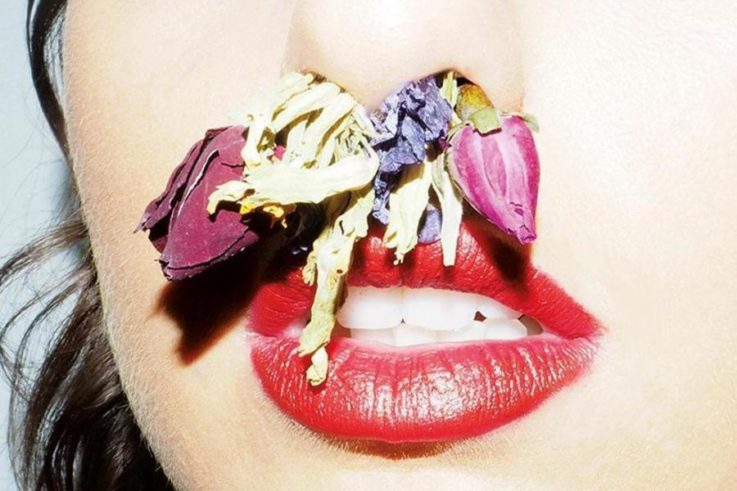 The Flavour Gallery
The world's first multisensory art gallery, The Flavour Gallery, is due to open its doors on 9th November for just over a month. Based in Hoxton, the new gallery will offer visitors the chance to touch, taste and even eat the art around them. You may even remember the people behind the gallery – Smith and Sinclair – who earlier this year reintroduced Londoners to their boozy sweet shop on Carnaby Street.
Featuring artists like Terry Pastor, London Loom and Anja Predojevic, every single artwork inside the space has been specially commissioned to challenge what a traditional gallery should be. The unique artworks can be purchased from the gallery but the real fun part is the experience itself, where you can test and try out some of the artwork on offer.
Majestic Wine
Majestic Wine has launched a brand-new store and retail concept in London's St John's Wood in a bid to create a more immersive shopping experience.
Measuring 3,720-square-foot, the store carries its largest ever range of almost 1,000 alcohol lines including 260 fine wines and for the first time ever, the layout is fully shelved throughout, creating more visually attractive merchandising by removing cardboard boxes from the shop floor.
Several dedicated tasting stations are housed within the store featuring "Waterstones-style product recommendations" and the new format also features a Lay & Wheeler shop-in-shop – its first bricks and mortar presence since closing its Colchester store back in 2009.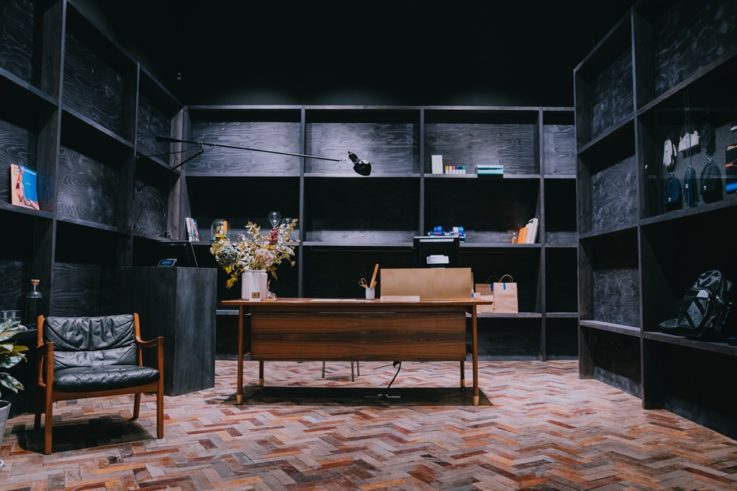 Adidas
Adidas has just opened the doors to a new flagship store in Shoreditch aiming to provide a space for local creatives to meet and network.
The 1900-square-foot store, situated on Hansbury Street features reclaimed doors from the British Museum, reclaimed flooring and a bespoke "steel shoe wall". The space will showcase and distribute hand-picked product drops, limited edition products and selected seasonal items, and will offer pieces from London creators through a permanent "activation wall" installation.
The key focus for the new store is to "provide a destination for local creatives to meet, network and bring their ideas to life" which means a rather alternative interior to those previously seen in Adidas stores, with a communal and homely feel, fitting into its Shoreditch surroundings perfectly.
Stay posted for the latest retail openings in New York, coming to Insider Trends soon. In the meantime why not experience the best retail spaces for yourself by joining one of our London retail trend tours? We'll show you the latest in retail trends and help you out with any questions.