Retail openings
The Best of New York Retail Openings June 2017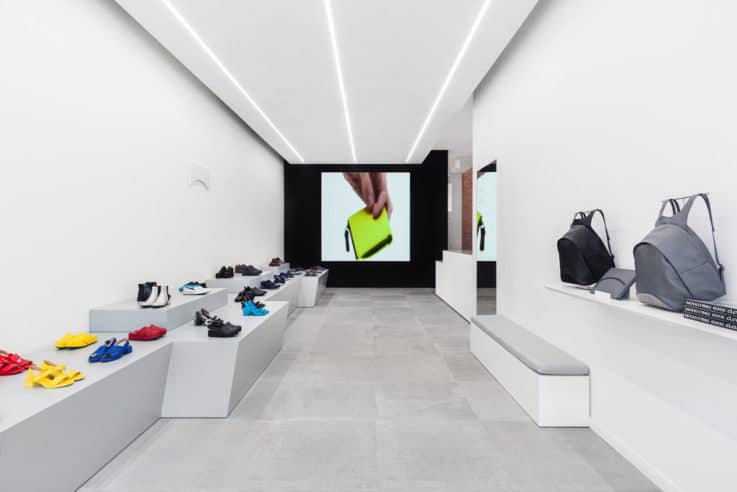 With summer, seemingly upon us, the world of retail has been busier than ever with new stores popping up on a daily basis. This month we're focusing on New York and if you keep on reading, you'll see there have been some very exciting openings indeed.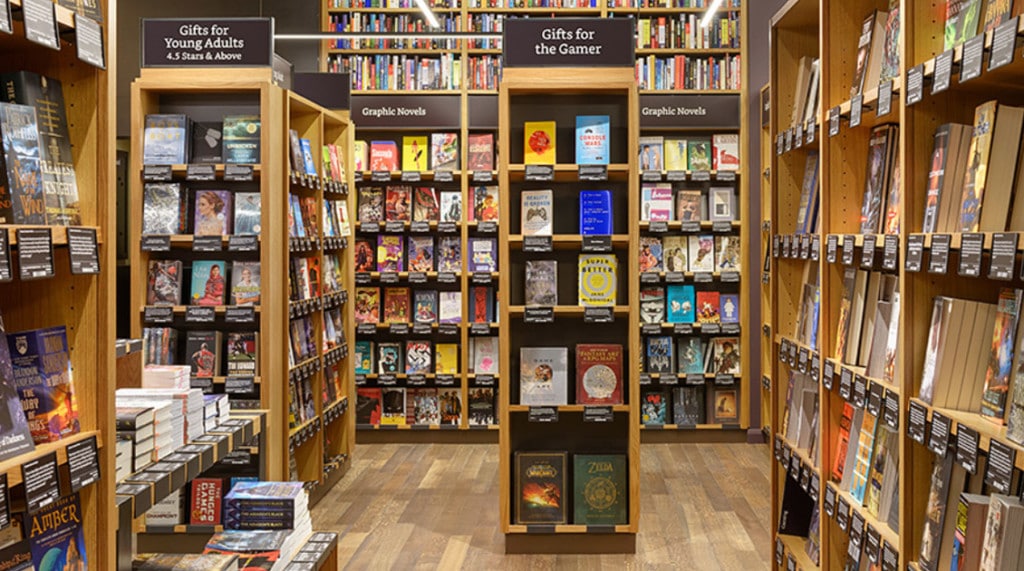 Amazon Bookstore
Amazon has opened its first New York City bookstore, Amazon Books, situated in Columbus Circle. With over 3,000 titles on sale, the store mimics the experience of Amazon.com by utilising book-selling data and displaying customer reviews and book ratings underneath every title.
Books are displayed on shelves in groupings that are often recommended together online. And how do you know whether you've picked a good one? All the books in the store either received four-star ratings and above on Amazon.com, or come from lists of best sellers or a hand-curated selection of new, yet-to-be-reviewed titles.
The store provides a strong incentive for customers to join Amazon Prime, the online retailer's loyalty program. While you can check out as normal, Amazon Books offers significant discounts to Amazon Prime members who make purchases through the app. All customers need to do is scan their purchase on the app and opt to have them either shipped or scanned by a cashier. Revolutionary!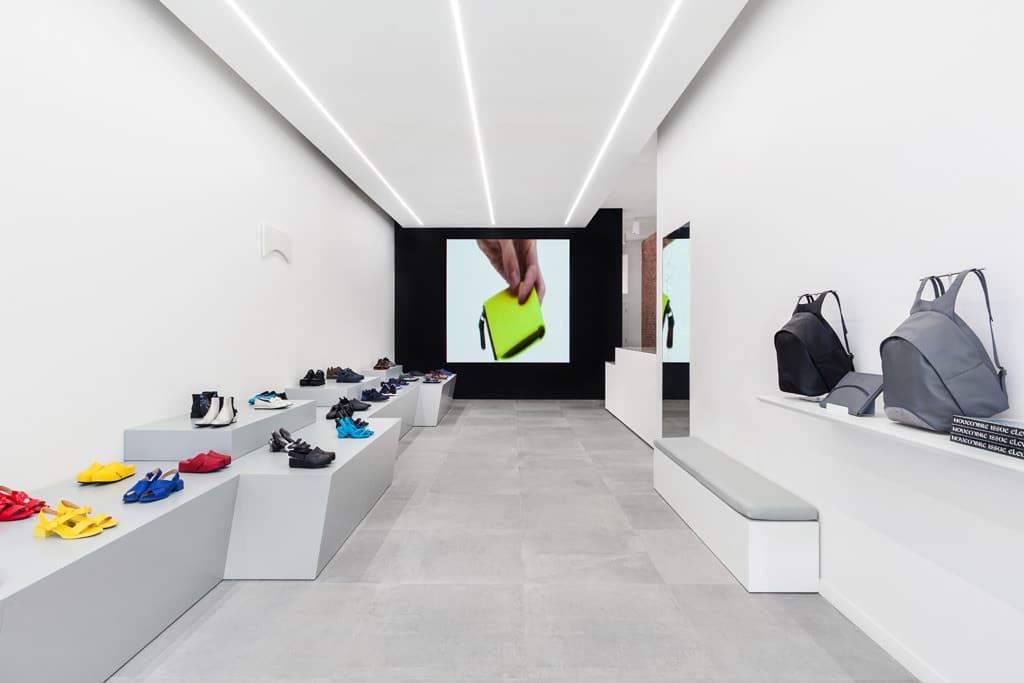 CamperLab
Spanish fashion footwear brand Camper has added a fourth store to its New York presence on the Bowery on the Lower East Side.
The 650-square-foot store takes on a new contemporary feel with a stark white space, allowing CamperLab product to take centre stage as well as a curated selection of Camper styles. CamperLab focuses on directional product under the Camper Together umbrella, a capsule collection designed by creative director Romain Kremer, a French fashion designer. The space reflects this edgy approach and the company also has plans to work with local artists for installations within the space.
StubHub
StubHub – yes, the ticket exchange company – are due to open the doors to a flagship retail ticket store later this month, offering ticketing services to some of the best events in town.
Plans for the store include an interactive area, photo booth and live event space on the lower level. Having previously only had 'last-minute' centres, the new store will sell tickets to local events, from Yankees games to Broadway shows, Barclay's Center concerts and everything in between. It's a handy way to reach a new audience who may not be so keen or might not have access to online services. Staff will be available to help buyers find events and pick out their seats.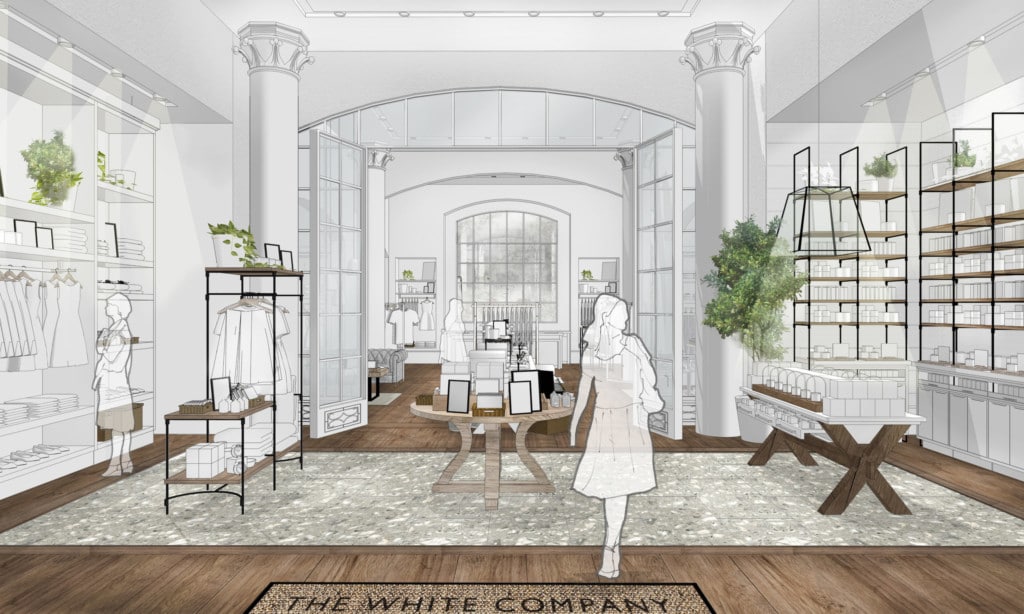 White Company
After years of research, UK-based lifestyle brand, White Company are opening their doors to their first New York store on Fifth Avenue in the Flatiron district of Manhattan. The opening follows multiple years' worth of e-commerce and mail out activity engaging with customers and finding out what they wanted to see. The result? A brick and mortar store where they can gain a sense of calm as well as touch and try the products for themselves.
The new flagship store is housed in an elegant Beaux-Arts building echoing the White Company ethos with bright and spacious interiors with soft seating, walk-in wardrobes, testing stations and of course lots of white!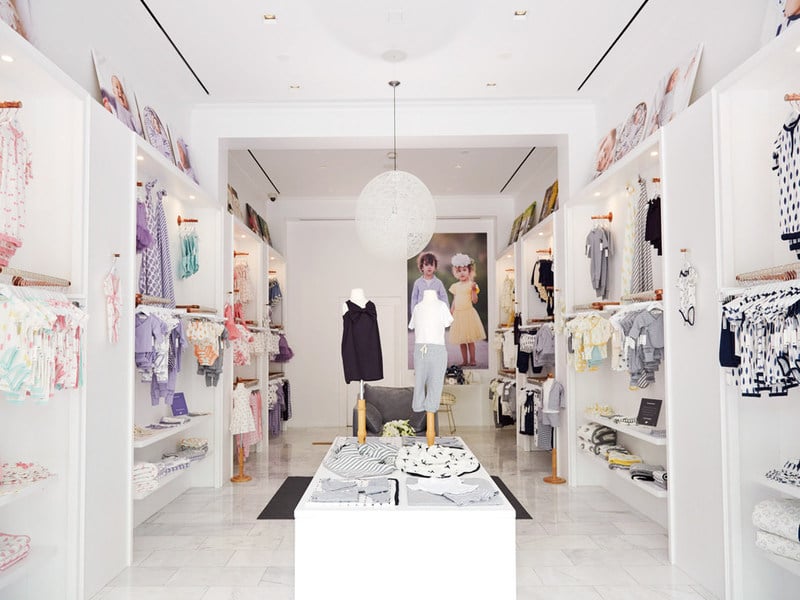 Monica + Andy
Online-based organic baby and children's clothing brand Monica + Andy has opened its first retail location in New York, having previously only existed in Chicago.
The 810-square-foot store has been heavily researched via the brand's e-commerce platform and this online data has been collected to tailor the in-store experience. They use data and insights collected to enhance their customer experiences in-store, such as their personalised Layette programme for example.
In a bid to reach both new and existing customers, the shop will allow visitors to get to know the brand first hand and will feature the full product line, including bodysuits, one-pieces, blankets, and hats. It also offers in-store workshops and classes that include sleep clinics for new parents, and music and art classes for babies.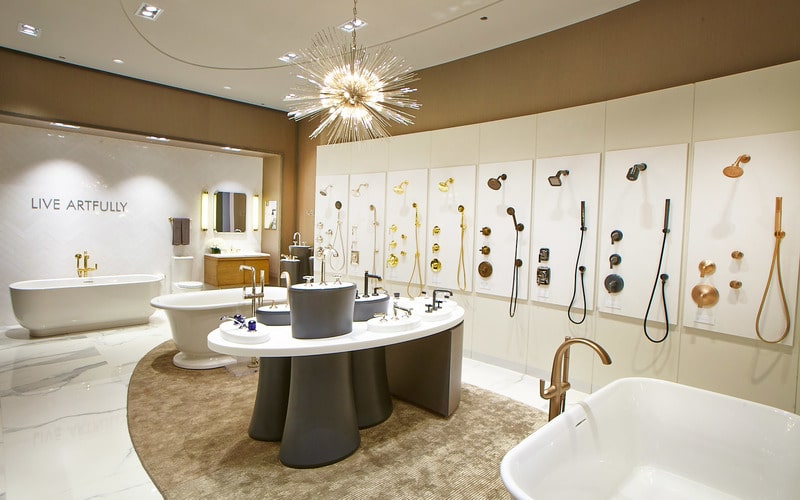 KOHLER
Kitchen and bathroom manufacturer KOHLER have launched a 10,000-square-foot Flatiron hub featuring fully functioning showers, tubs, sinks and toilets, 20-plus kitchen and bath vignettes and even and art exhibition space in a bid to bring their products to designers and normal consumers.
The brand has gone all out with the try before you buy messaging by offering a private bathing space for visitors to test out the Kohler product. The store also debuts a global specification service that affords professional architects and designers working on international projects instant, hands-on access to the entirety of the company's products that are available worldwide. The location is the first to open in a series of nine that will also include London, Los Angeles, Singapore, Shanghai, Hong Kong, Bangkok, New Delhi and Taipei.
Additionally, it will also spotlight work created via the JOHN MICHAEL KOHLER ARTS CENTER, which has hosted more than 500 resident artists from around the world.
Stay posted for the latest retail openings in London, coming to Insider Trends soon. In the meantime why not experience the best retail spaces for yourself by joining one of our London retail trend tours? We'll show you the latest in retail trends and help you out with any questions.