New York
The Best of New York Retail Openings October 2017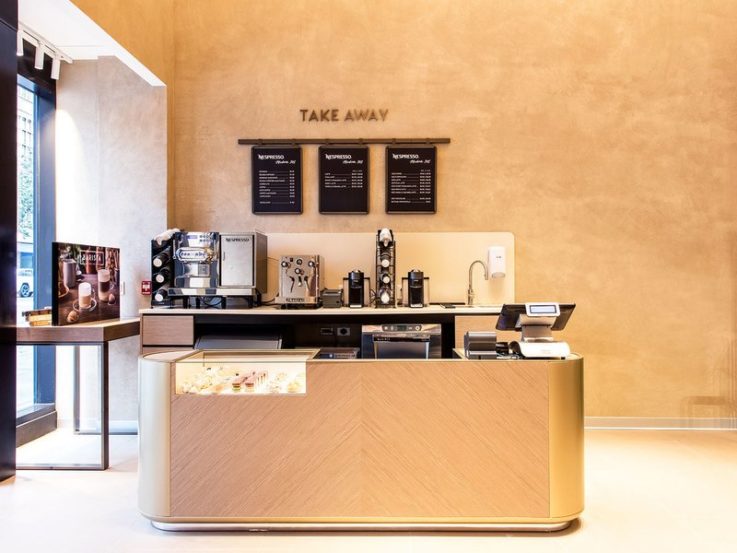 Here we are, back with the latest New York store openings and with New York Fashion Week celebrated last month, the latest in retail store openings certainly doesn't disappoint from art gallery settings to diamond 'genius' bars. Grab a cup of coffee and see the latest retail initiatives you should be following.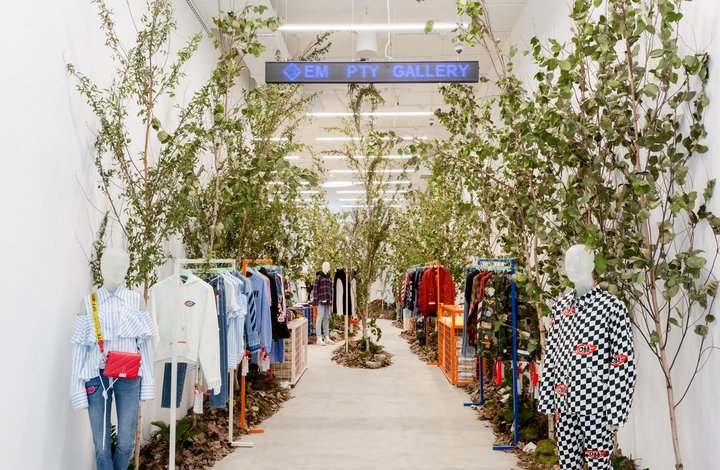 Off-White at Em Pty Gallery
Trendy fashion brand Off-White has opened its latest US store on Mercer Street but not as you know it. Instead of erecting a sign in front and declaring it Off-White's stateside flagship, the new store is simply known as Em Pty Gallery – a place for culture, community and, well, buying.
Inspired by Soho's gallery history and the street culture of lower Manhattan, founder Virgil Abloh has created a gallery space instead of a traditional store, one where you can see, touch and buy the art. Unlike a typical store, nothing is permanent, and product lines change depending on the season or the current artist collaboration. Each artist involved has creative freedom over the space and Off-White clothing will instead match the vibe of the space created by each artist.
Visitors can take away a gallery brochure or leave a comment card in a submission box for the designer to read. The design is more about the experience of Off-White than it is shopping the season's latest items and Abloh has set about creating a culture and community in which Off-White shoppers feel at home.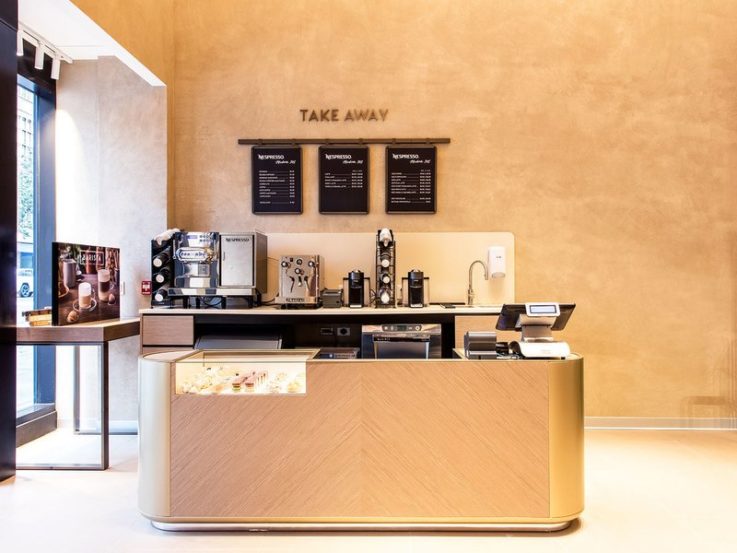 Nespresso
Nespresso has opened its first American flagship location on Madison Avenue in New York City. Split between two levels and measuring 2,500 square-feet, the store is the second, after a previous trial in Paris, to try out a new experiential concept for the coffee brand.
As soon as guests enter the space, they will be offered the latest limited edition coffee from Nespresso's Grand Cru line. Coffee specialists are on hand to take customers through tastings of the full range of Nespresso coffees as well as the latest in machinery that the brand offers.
On the lower level, guests can take classes on coffee, and learn about coffee-based recipes. The Lab Kitchen offers a series of Masterclasses, where people interested in learning more about coffee can make a one-on-one or group appointment with a "coffee storyteller", who will guide them through lessons on any of three subjects: using milk as an ingredient in coffee, sustainability in the coffee industry, and the "pure origin" of coffee. A takeaway bar also offers a range of coffee drinks and pastries from Aux Merveilleux de Fred.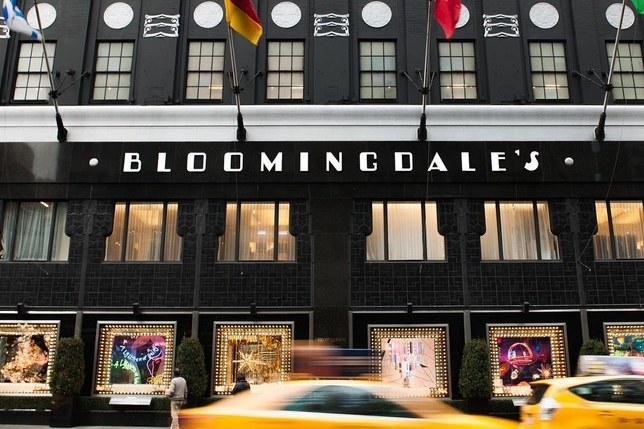 Glowhaus
Bloomingdales have given an update to their beauty department with the launch of Glowhaus – a new concept that includes 800 products all under $100. The revamped department is built around customers discovering their new favourite products, with spaces available to try before you buy and take selfies while wearing the cosmetics.
The 30 brands selected for the shop are completely different from the normal Bloomingdales picks with most more likely for consumers to spot on Instagram as opposed to discovering in a department store. Again, we're seeing retail design having a strong reaction to the use of social media.
The focus is currently on colour and tools but this could change at any time with the store hoping to keep things fresh and allowing input from shoppers. "Brand agnostic associates" are on hand to guide customers through the stock, with makeup artists also around to help with make-up application on the stations of products trending on social media.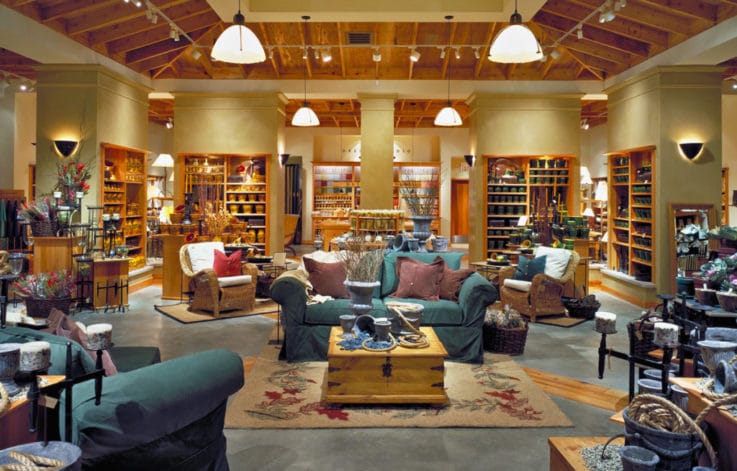 Pottery Barn
Furniture chain Pottery Barn has unveiled its new flagship store in New York City's Flatiron District. The store has been designed to enhance the customer experience to create an inviting, relaxed environment that makes the process of decorating effortless and fun.
Featuring exclusive products from the Pottery Barn range as well as one-of-a-kind vintage pieces, the new concept also features brand new services including Design Crew, a new design service initiative that takes any home design project from inspiration to reality.
Customers can work with a team of designers who specialise in finding the right products and services for a variety of needs at home and products are available across all eight Williams-Sonoma Inc. brands, including Williams Sonoma, Williams Sonoma Home, Pottery Barn, Pottery Barn Kids, PBteen, Mark and Graham, Rejuvenation, and West Elm.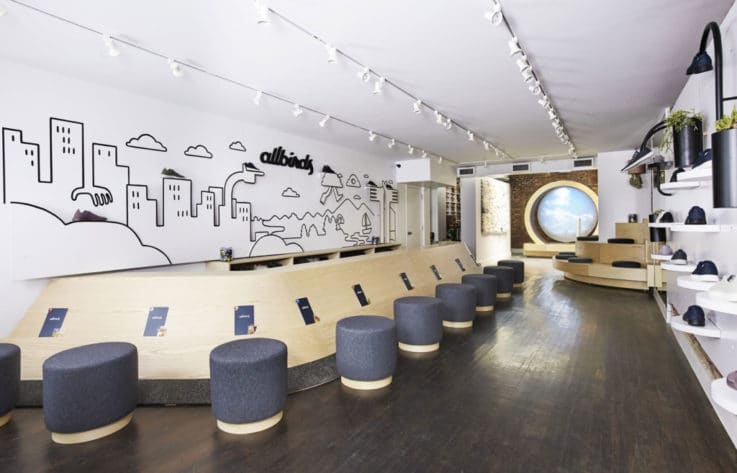 Allbirds
Eco-friendly brand Allbirds, new to the footwear scene with its concise offering of footwear made of renewable merino wool, has opened the doors to its second store in Soho, after the successful launch of its flagship San Francisco store last year.
Designed to solve the major issues that have plagued traditional shoe shopping experiences,
the store's minimalist design echoes the tight product offering, which focuses on the Wool Runner and Wool Lounger the brand has traditionally become known for.
While trying on shoes, customers can relax on simple seating that includes circular stools and cushions. A New York theme is reinforced with a rendition of the skyline on the wall. For some interactive fun, there is a life-size hamster wheel where customers can test-run the shoes and experience their comfort.
Shoppers at the store will also find the newest colour to the collection, Starry Night, inspired by the city. It is currently being sold exclusively at the New York location.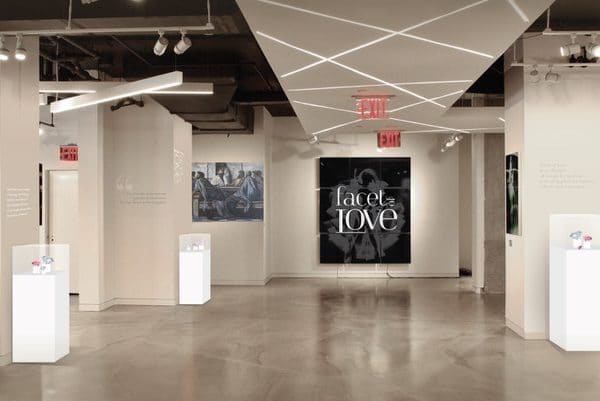 Facet of Love
A new experiential jewellery store has opened its doors on New York's Fifth Avenue, spearheaded by diamond mogul Moshe Lax.
The 10,000-square-foot space has been designed to be about experience. Lax has found that consumers like online prices but don't want to purchase jewellery online and has therefore created the store to match e-pricing but offer a service.
A gallery in the middle spotlights designers while a diamond bar (like that of the Apple Genius Bar) is staffed by gemmologists to teach consumers about diamonds. An outside garden allows space for buyers to relax in one of the only outdoor garden spaces on Fifth Avenue.
Stay posted for the latest retail openings in London, coming to Insider Trends soon. In the meantime why not experience the best retail spaces for yourself by joining one of our London retail trend tours? We'll show you the latest in retail trends and help you out with any questions.